PaddlePak by Trunki Water-Resistant Backpack for Kids Review
This post may contain affiliate links, view our disclosure policy for details.
Disclosure: I was not compensated for this review. I received the product shown below. All opinions are my own.
Recently I was contacted by Trunki about their new PaddlePak water-resistant backpacks for little explorers! In fact it's geared for ages 2+ and were the PERFECT size for my 4 & 7 year old to take along when we went on our RV trip! I was SO glad I had them not only when we were hiking and exploring but especially when we took the airplane back home again. It was the perfect size for the kids to carry, ultra safe so nothing fell out, held all their toys and books, and are just absolutely adorable. They have all sorts of fun nautical animals like sharks, blowfish, octopus, clownfish, killer whale, frog, lobster, and more!

This is certainly the most innovative little backpack that I've seen for kids. It features reflective strips on the side, and the top actually folds down three times to close up the pack which completely prevents anything from falling out or spilling in. It was surprisingly roomy and was a great surprise for my kids as we took this epic adventure together!

Above you can see the frog PaddlePak and at the bottom of each backpack is a coin zipper area for kids to store their notes or money safely underneath the backpack while they are wearing it. On the side of each pack is also a small rubber "clip" for kids to slide their sunglasses into so that they won't fall out. It's really pretty unique and comes with nice bells and whistles for the kids. There are so many things I love about these PaddlePaks but I LOVE that they are water resistant (because if you have kids you KNOW their backpacks get spilled on, dropped in puddles, and who knows what else!) AND they are incredibly durable. I won't lie – I knew they were cute off the bat but I was expecting after my 2 kids drove over 2200 miles with these on our RV trip that for SURE there would be some ripping or tearing at the seams but these things have held up extremely well! In fact they still look brand new and my youngest son now carries his to preschool every day as well.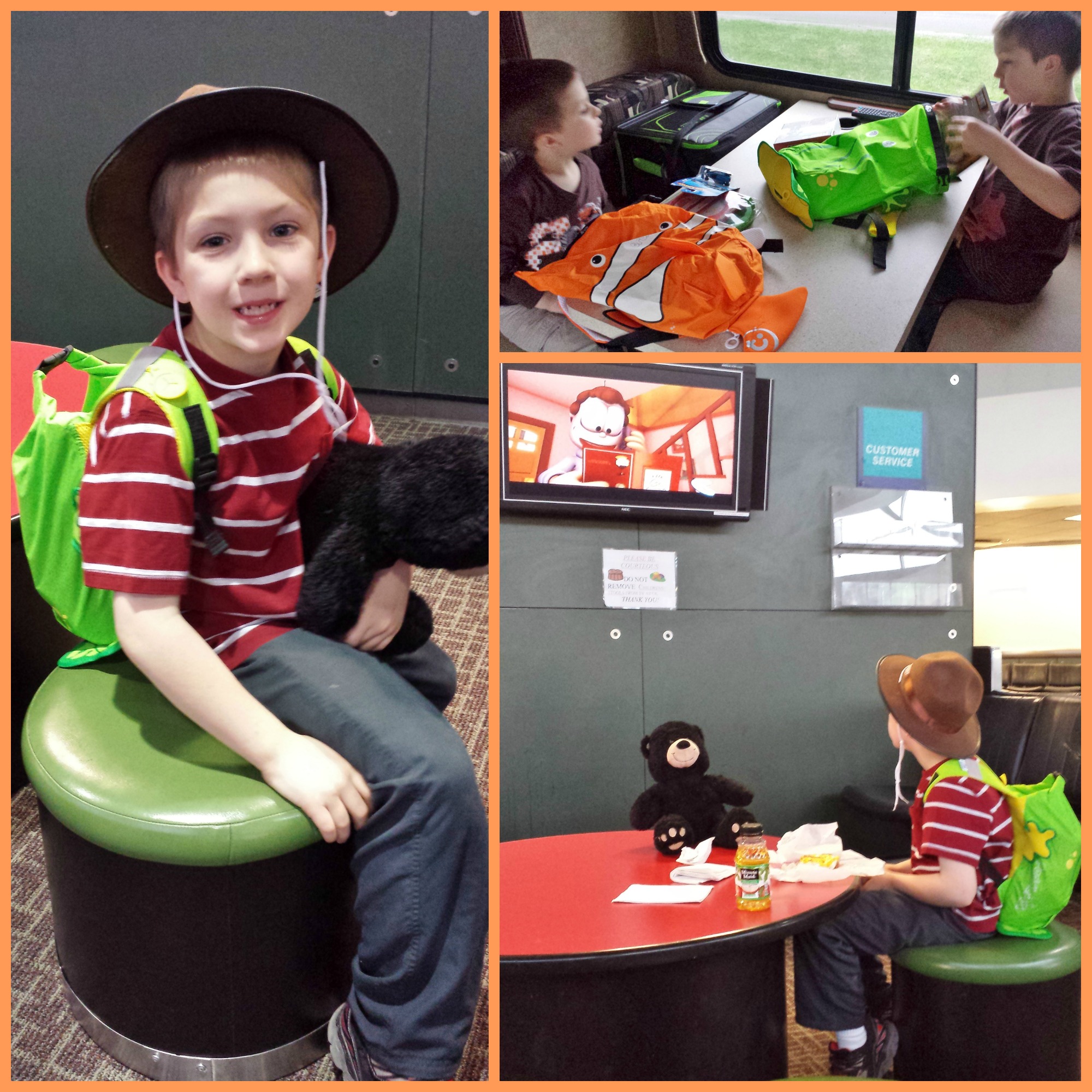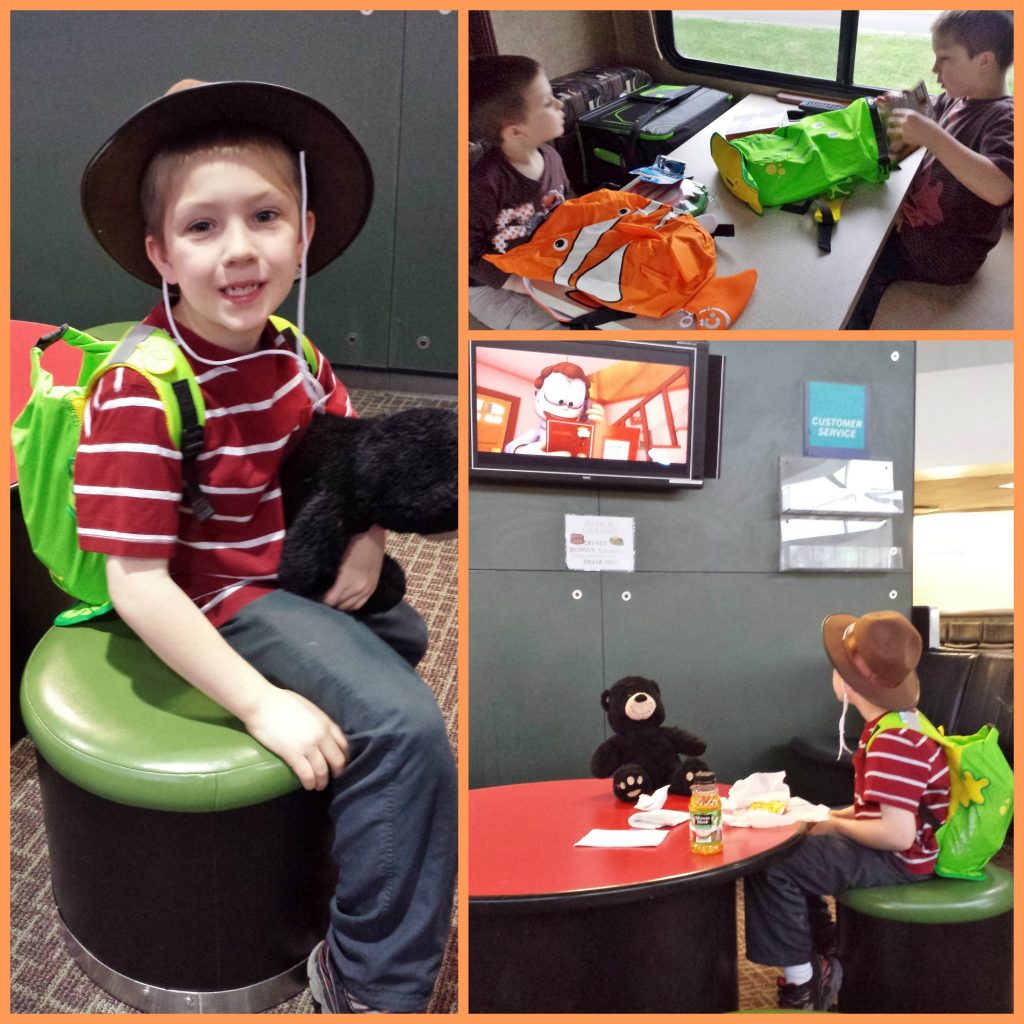 I was really impressed that I saw virtually no wear after our big trip on these backpacks! (except for maybe a little dirt which easily wiped off!) If you've got kids you know how important it is for things you buy not to fall apart the first (or second or third!) time your kids use it and we sure went on one heck of a trip! Not to mention that the kids have loaded their backpacks with all sorts of stuff so that they are bulging! I definitely recommend this little backpack as a sturdy kid-friendly backpack with plenty of extra features for little hands!
GIVEAWAY
This giveaway is open to USA only and ends at midnight on June 5, 2014! To enter just fill out any of the Rafflecopter options below!