We Already Have our Ematic Color E-Readers!
This post may contain affiliate links, view our disclosure policy for details.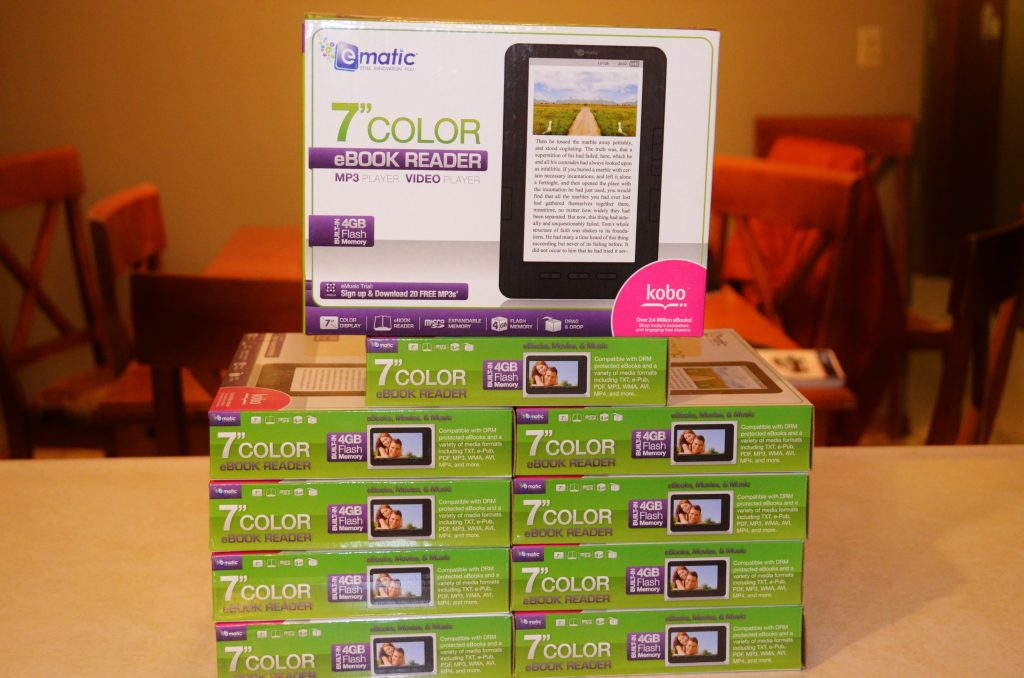 My husband's school was just accepted for a grant to help update their school library and I was thrilled when we realized that Black Friday was the BEST time to look for wireless e-readers!! Our grant was quite a bit lower than we had requested so I knew immediately that Kindles were out of the question, so we started looking. We found these Color E-readers
on sale!! When you are looking to purchase a large amount of e-readers on a low budget this was an amazing find!! I was shocked when they came in – in fact they are SO nice that I want to buy one of them and get rid of my other Kobo reader!! You can even play videos and listen to MP3's on it which my reader does not do.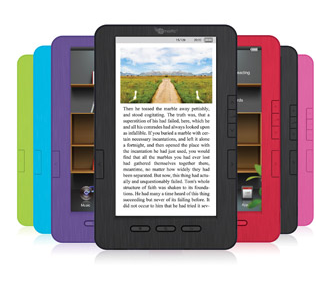 Plus they come in a variety of colors! As nice as it would have been to buy all Kindle Fire HD's these were a better price. It is a price you can't beat and top notch for the budget!