NO Sew NO Glue EASY DIY Halloween Costume
This post may contain affiliate links, view our disclosure policy for details.
My sister's son needed to dress up like an animal for his preschool's "Noah's Ark" day. Being the frugal shopper my sister is she did not want to go out and spend $20 on an animal costume (and rightly so!) so she came up with this fabulous idea of her own! She spend UNDER $2 and everyone loved it! Her son already had a plain yellow shirt and a brown pair of pants. So she went to JoAnne's and about felt for $.30 x 3 pieces and pipe Cleaners for $1. Don't forget that JoAnne's takes competitors coupons! And her store will take a coupon for each item so she was able to use 4 coupons!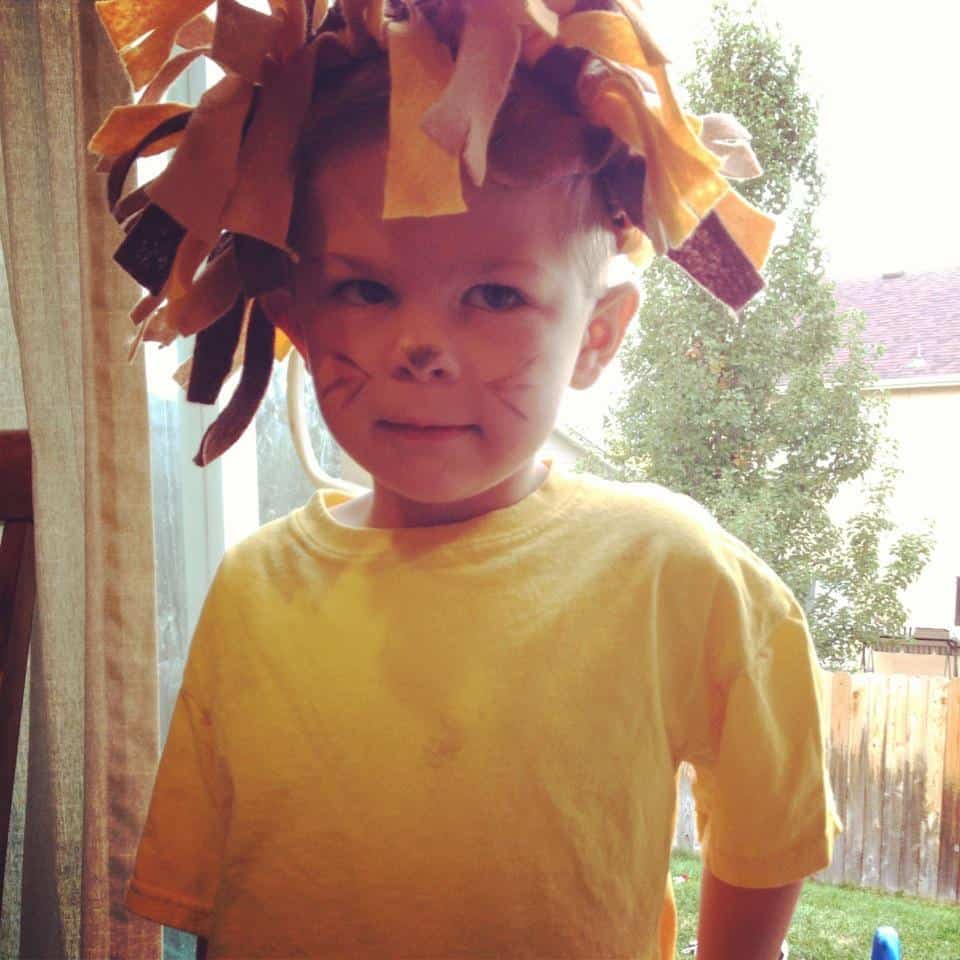 To make the lion mane she simply tied pipe cleaners together to fit around her son's head, then tied on small strips of brown and yellow felt. (you can also add in yellow and brown bits of yarn if you have it!) She used marker (or you can use eyeliner!) to color a small dot on his nose and several whiskers on the side.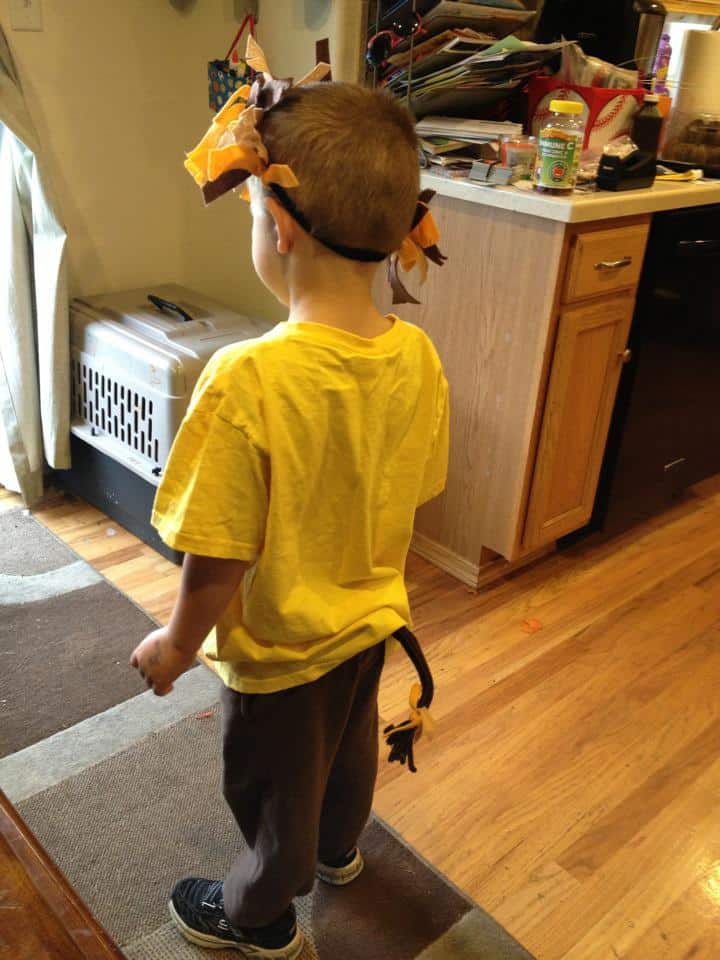 For the tail she tied a bunch of pipe cleaners together and wrapper them with felt then stuck them in her son's pants!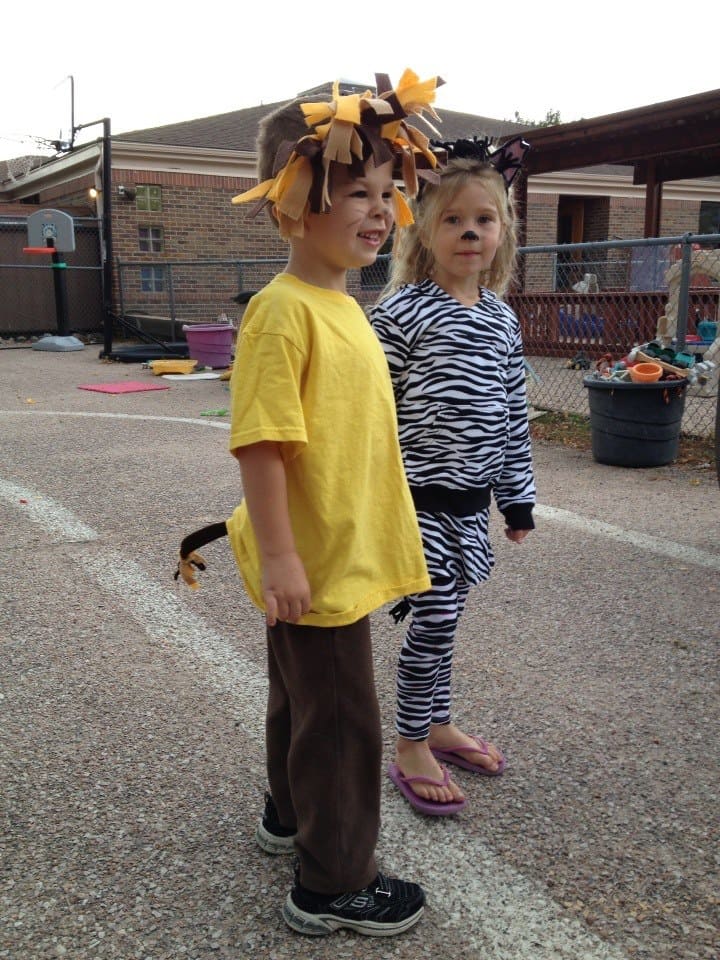 Here is her son as a lion! ROAR! The little girl next to him also had a cute DIY costume as a zebra! Just use a zebra print top & bottoms (check your thrift stores!) with a headband on. You can use a black kitty ears headband and add some felt strips tied onto the top for it's mane or make your own headband!