No Mess Fire Safety Activity for Kids + Sparky's Fire Safety in 1 Minute
This post may contain affiliate links, view our disclosure policy for details.
This is a post sponsored by the National Fire Protection Association and SparkySchoolhouse.org.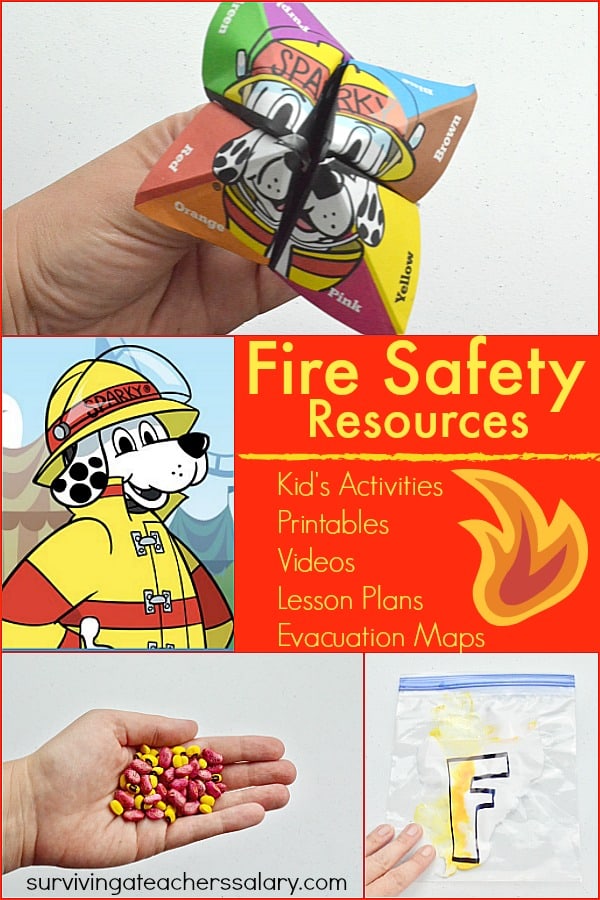 Every year I spend time putting together a post for Fire Prevention Week because it's SO important! Honestly we don't talk about it enough! This year Fire Prevent Week 2018 is October 7-13 although the entire month of October is Fire Prevention Month! Write it on your to-do list TODAY to check and replace your smoke and carbon monoxide detectors in your home! They should be changed every year!
Teaching my children about fire safety is also incredibly important to me because the lessons you are teaching are potentially life saving! The National Fire Protection Association (NFPA) has fantastic exclusive fire prevention week materials and apps for both teachers and parents on the Sparky Schoolhouse page that will help you engage students as they learn. All materials are geared towards younger children (preschool-elementary).
---
Fire Safety in ONE MINUTE!:
Don't have a ton of time to spend on fire safety? I bet you can spare one minute – it could save your life! Check out this quick video:
FREE Printables from Sparky Schoolhouse:
As you can see there are TONS and TONS of free fire safety themed printables at Sparky Schoolhouse! In fact the ones you see above aren't even all of them. I LOVE that they have special holiday themed ones for the month of October (and even for other holidays!) since it's also Halloween.
You could print out an activity every day in the month of October and be plenty busy all month long! I've already printed the Sparky Dog Pumpkin template to do with my kids this week! I think my favorite though is the Pinwheel template you can print and do for a STEM activity!
FREE Game Apps for Kids from Sparky Schoolhouse: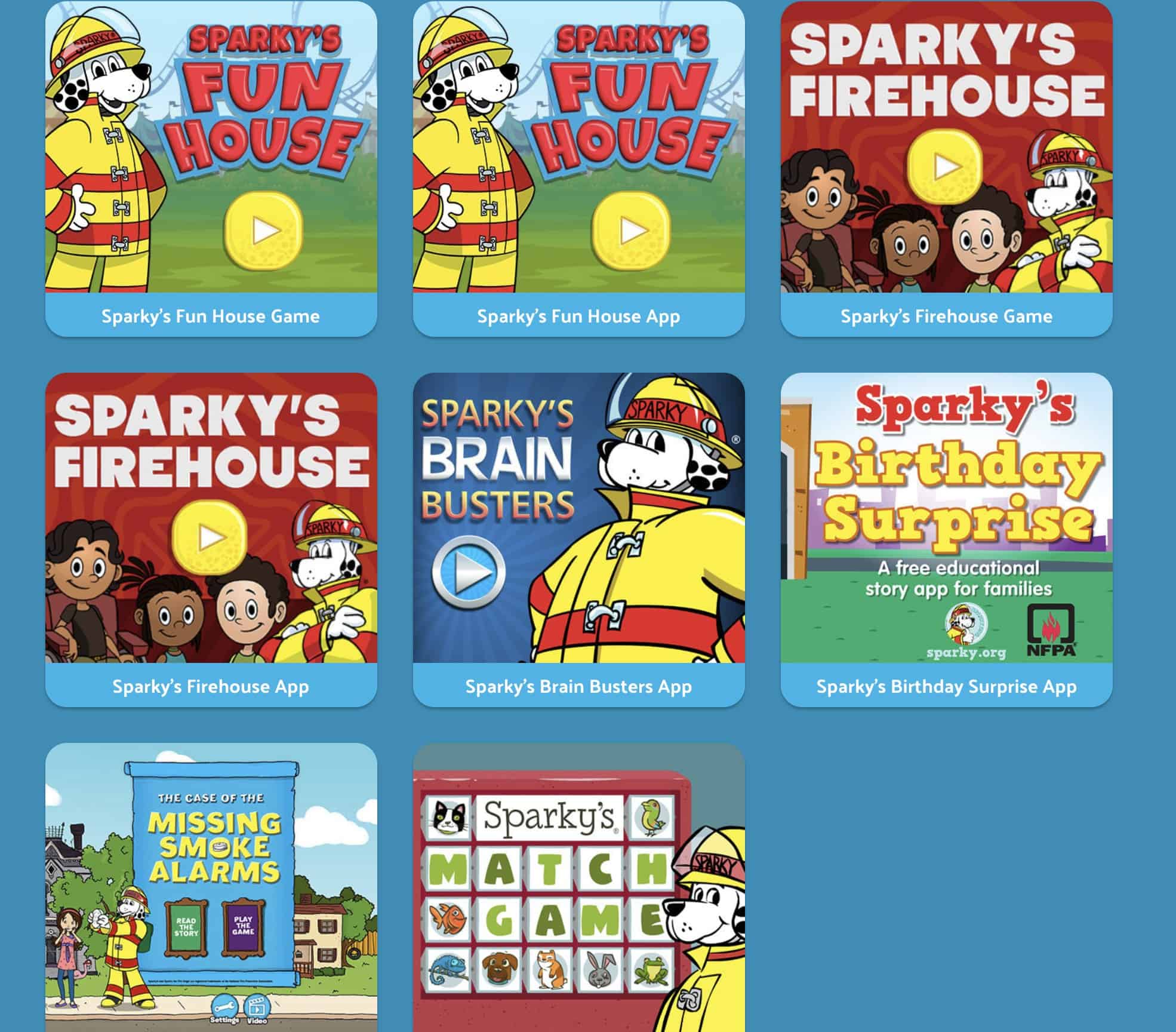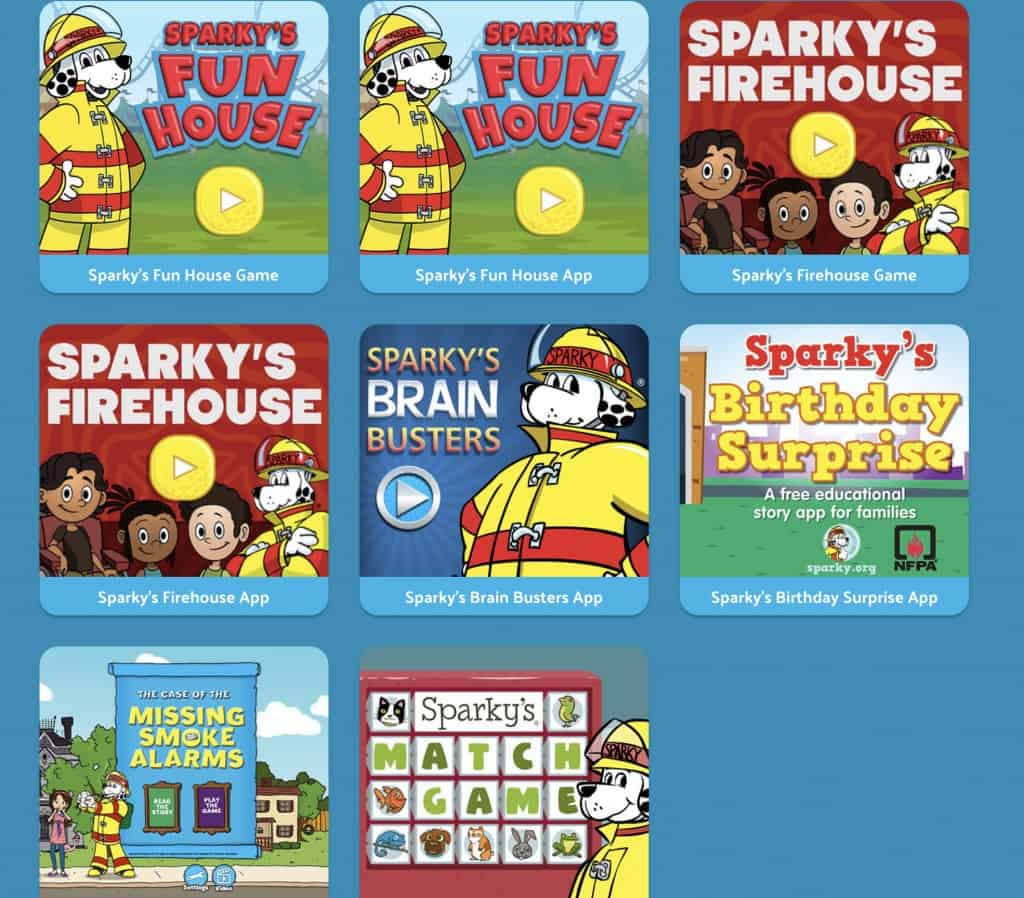 Just click the image above to check out each of these Sparky game apps for kids!
---
NO MESS Fire Safety Activities for Kids:
Letter "F" Bean Flames Activity: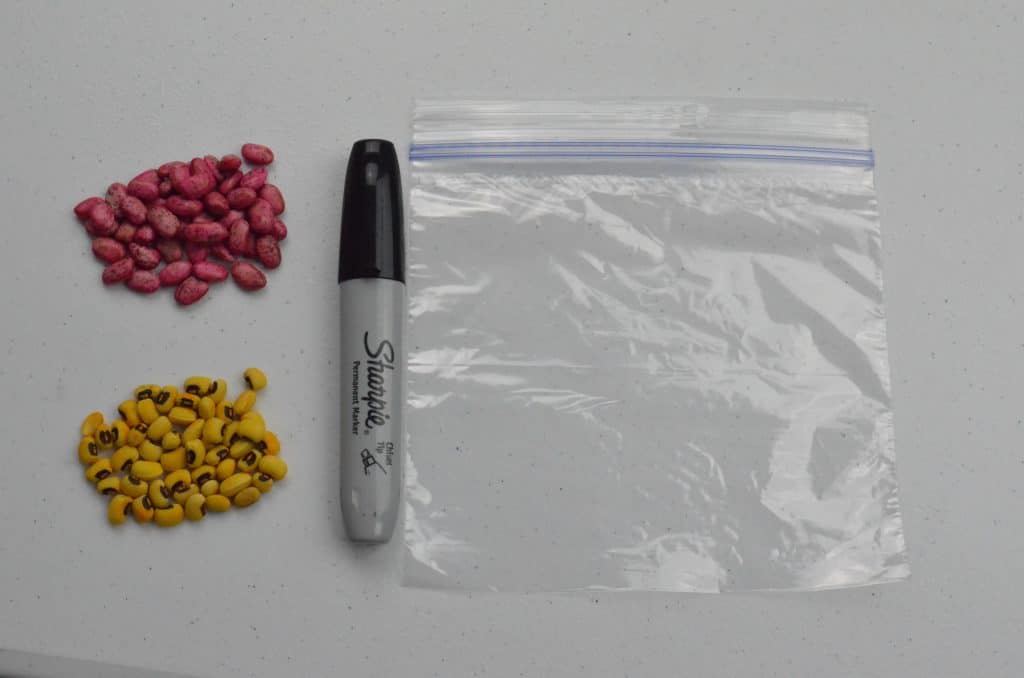 Materials Needed:
*ziploc bag
*red and yellow colored beans or beads
*Sharpie marker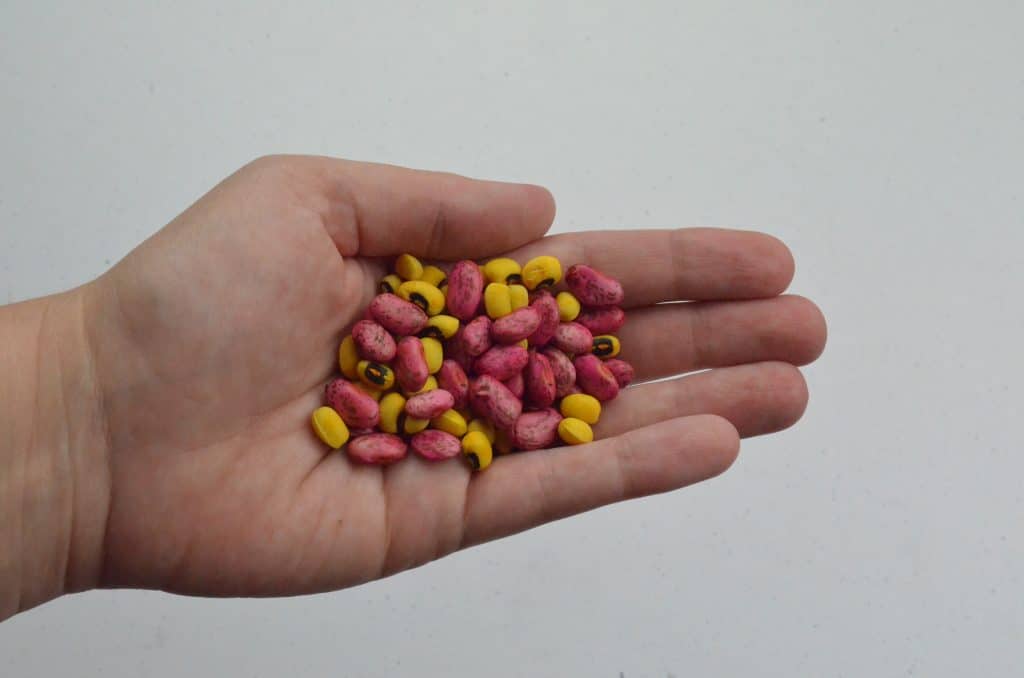 The yellow and red beans (or beads) will represent the flames of a fire.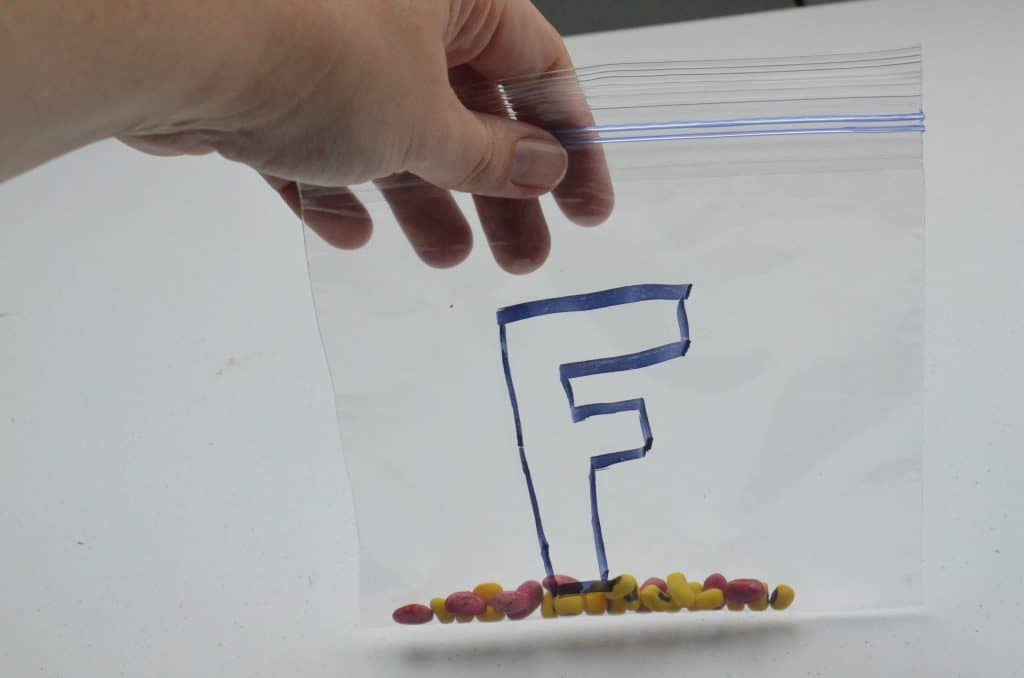 Draw a large letter "F" in block form like you see above and place your "flame" beans (or beads) in the bag. Don't forget to seal it!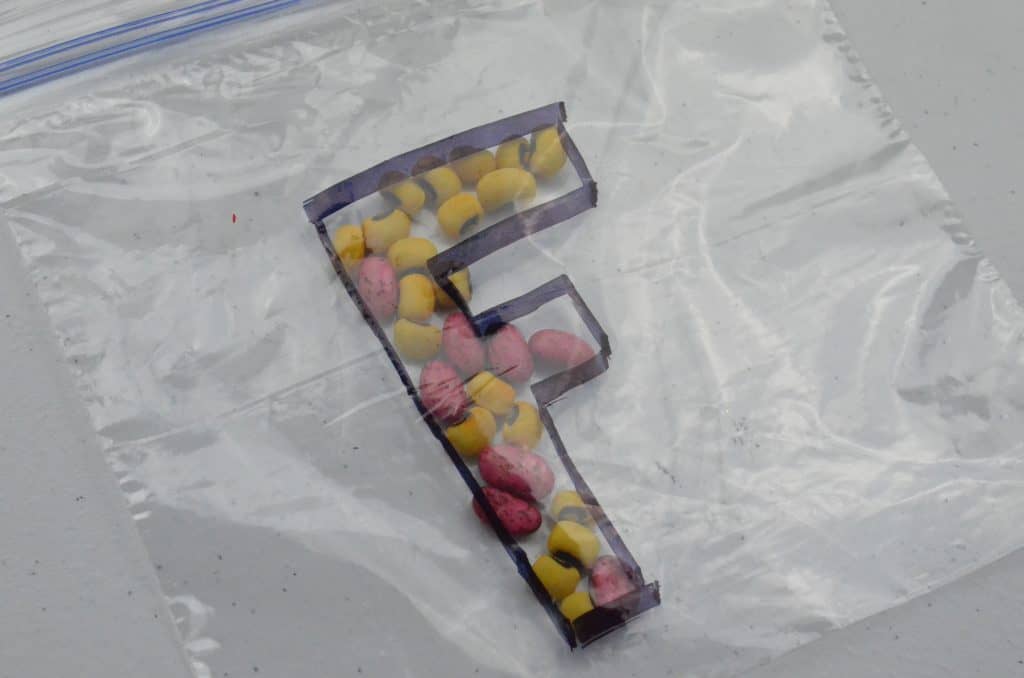 Now instruct your child or students to keep the bag closed but move the "flames" around with their finger so that every single one of them fit inside the letter "F".  It sounds much easier than it is! Inevitably the kids will accidentally move the bag, knock beans outside of the letter "F", or just plain have a tough time manipulating the beans inside of the bag so that all of the beans are inside of the letter "F".
This important lesson for kids shows that once there are flames they can be difficult to put out. And just because you put out flames in one area does not mean that they won't pop up somewhere else!
Letter "F" Shaving Cream Flames Activity: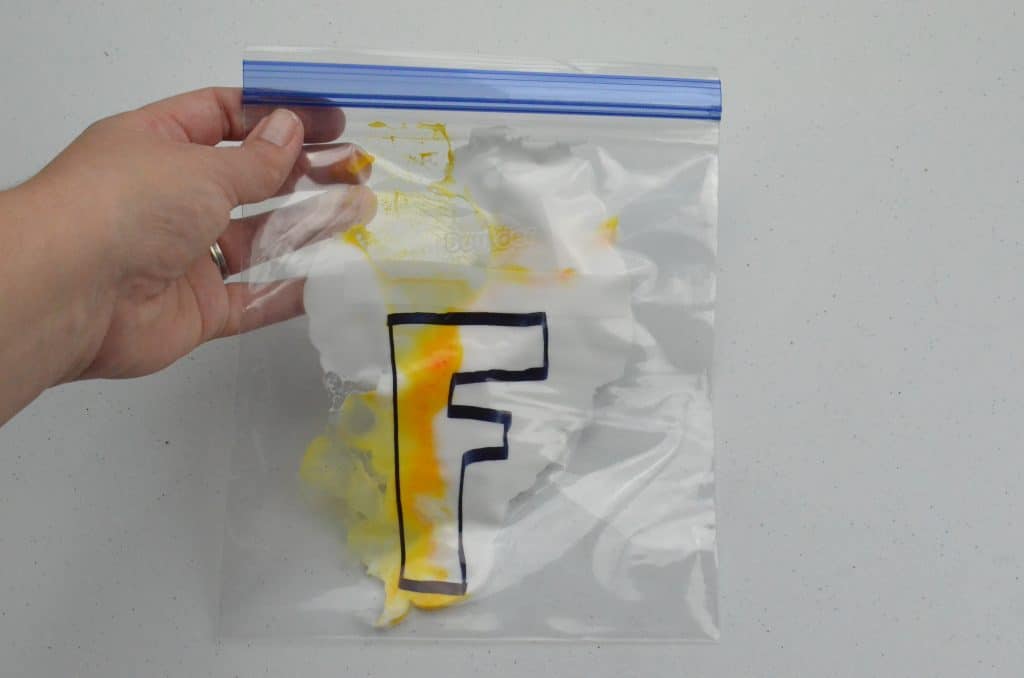 Materials Needed:
*ziploc bag
*Sharpie Marker
*shaving cream
*food dye (red and/or yellow)
This letter "F" activity has a very similar lesson to the Bean Flames Activity. Once there are flames of a fire it can be very difficult to contain them. In this instance the colored dye will spread through the shaving cream and the goal for this activity is to shift all of the colored shaving cream inside of the letter "F".
It's near impossible once the shaving cream has been tainted with color! Just like you can't move all of the color inside of the letter "F" in this activity, you can't completely remove the damage done by a fire and it's flames. Both simple activities can be done using your same letter "F" bag!
NFPA Fire Safety Website for Kids: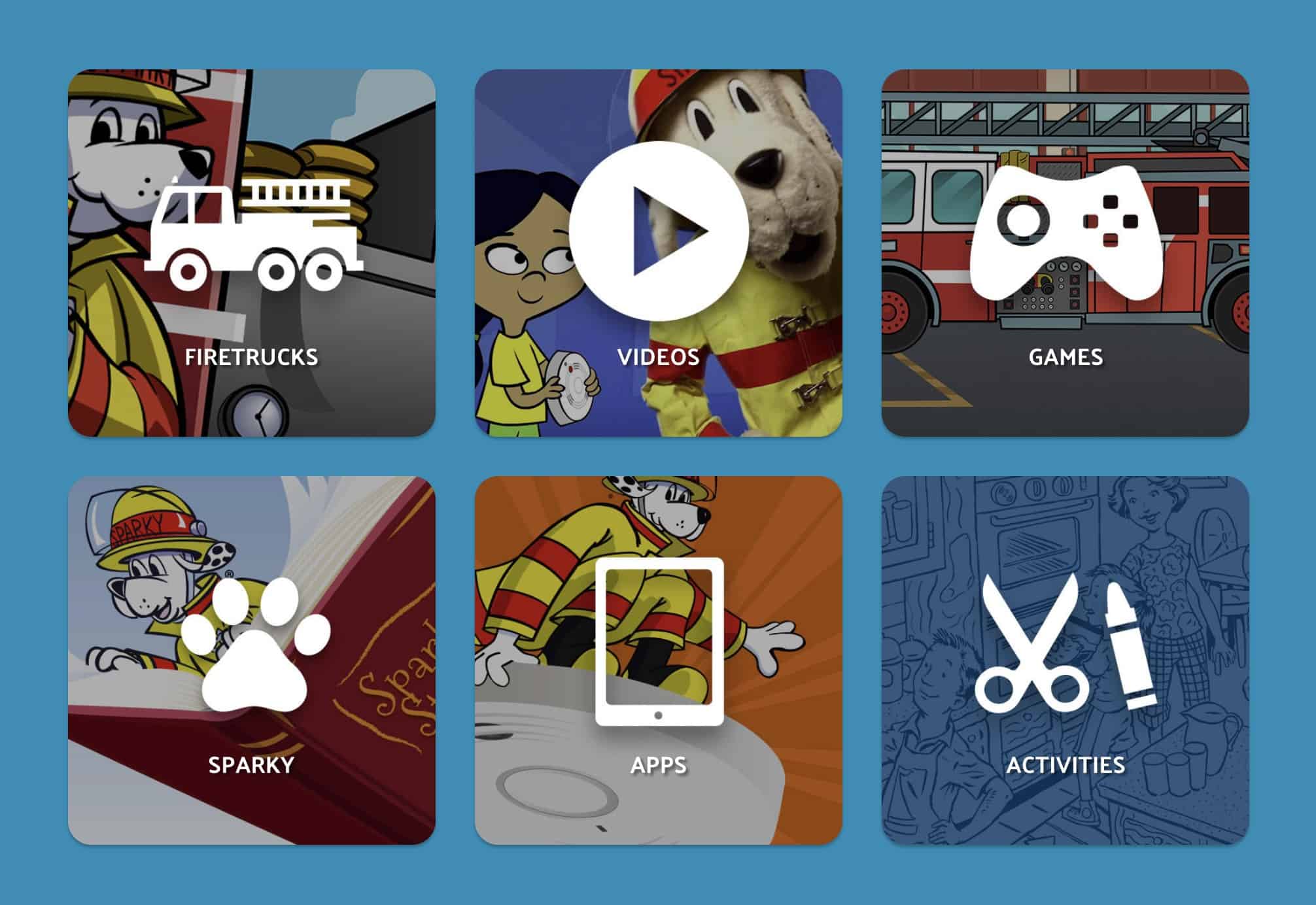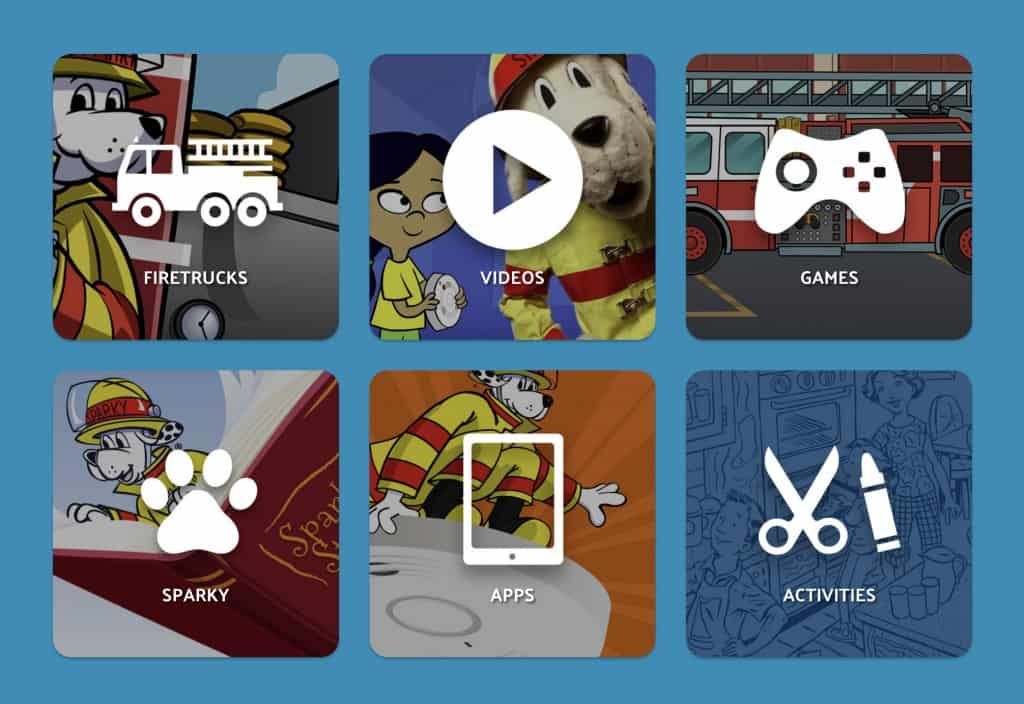 The NFPA has a website just for kids to play on which you can visit here! There are videos, games, apps, activities, all about firetrucks and Sparky, and MORE! When my boys were little they would have LOVED the Firetrucks section!
But I personally love all of the activities – they are the same ones I have photos of above this section of the post! The kid's site is just a more kid-friendly version and the Sparky Schoolhouse site I talk about in the beginning of the post is more for teachers and parents.
Pin this post and all of it's resources for later or head over and

visit Sparky Schoolhouse NOW

!