Disclosure: I was not compensated for this review. I was invited to stay at the Welk Resort free of charge in order to experience what they have to offer. All opinions are my own.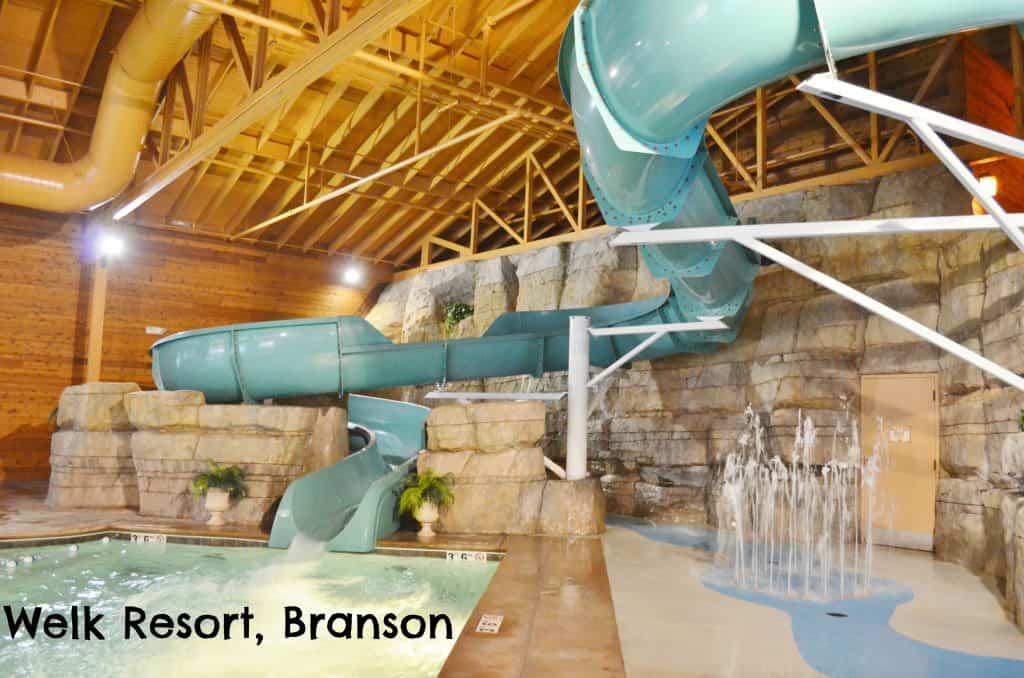 On our most recent family vacation we were invited to stay at the Welk Resort in Branson, MO. There are several things that we look for any time we are staying away from home and those are free wi-fi, a pool, and breakfast on site – which the Welk Resort had all of! Having two very active boys of course the one thing I was MOST excited about (for my kids of course) was the Splash-a-Torium on site! It is a 10,000+ square foot indoor/outdoor water play area with pools hot tubs, slides, splash zones and more! Honestly when we vacation we go NON-stop which means we barely spend any time at our lodging each day. We usually leave first thing in the morning and are gone till later in the evenings so unfortunately we didn't get to spend NEARLY as much time at Welk Resort as we wanted. They had SO many activities packed each day for the kids to enjoy like crafts, snacks, movies, babysitting, nature walks, and SO much more!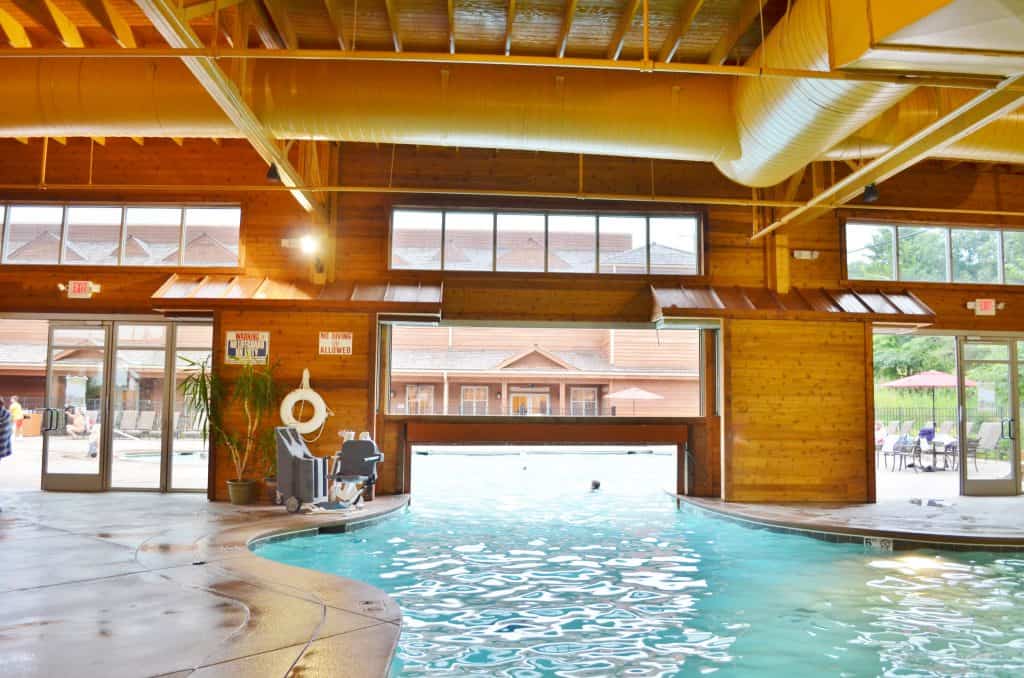 As you can see the pool and Splash-a-Torium area is just GORGEOUS! We were stunned when we visited it! There's plenty of room to spread out (but not too much that you lose your kids!), it's completely fenced in so younger kids can't escape, and there are areas for the youngest of tikes to the oldest of adults! The pool spans both indoors and outdoors and is just huge. There are several hot tub areas (both indoors and outdoors), a SUPER FUN slide for heights 42″+, lockers, outdoor games, tables and chairs indoor/outdoors, and splash water areas both indoors and outdoors. It's really ideal for just about any weather and for any age! There was no strong chlorine smell like we've encountered at other places and it was immaculately clean. Plus if you needed a drink or snack (or even supplies like goggles!) you could purchase those there too.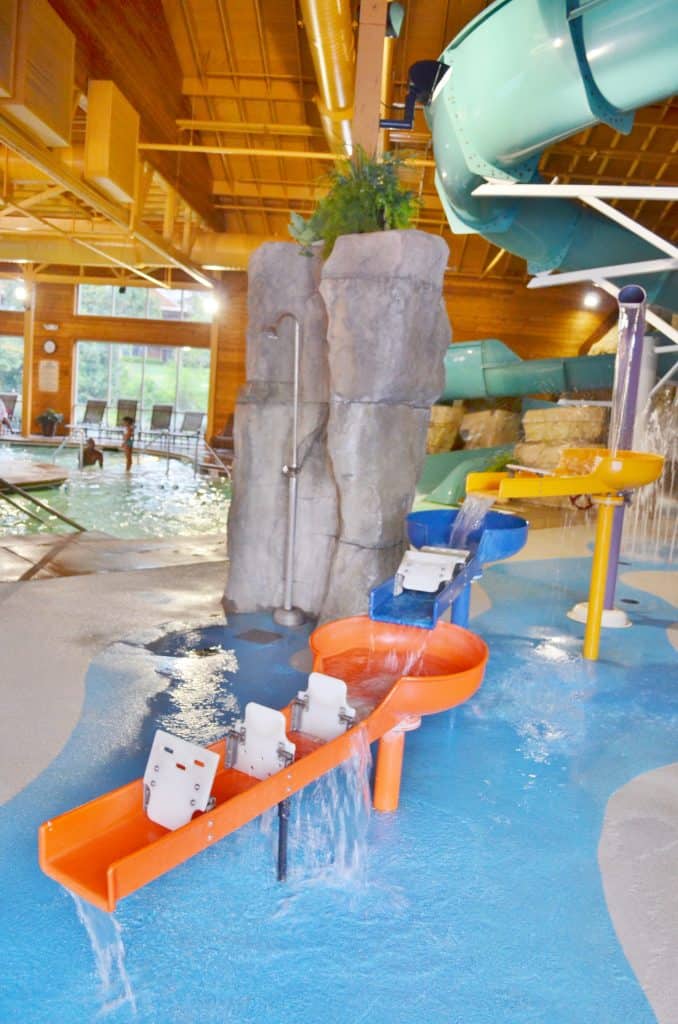 This little "bridge" of water play greets you as you walk indoors at the Splash-a-Torium and my kids had quite a fun time blocking up the water on varying levels. It always seemed busy with kids stopping by to maneuver the pieces around.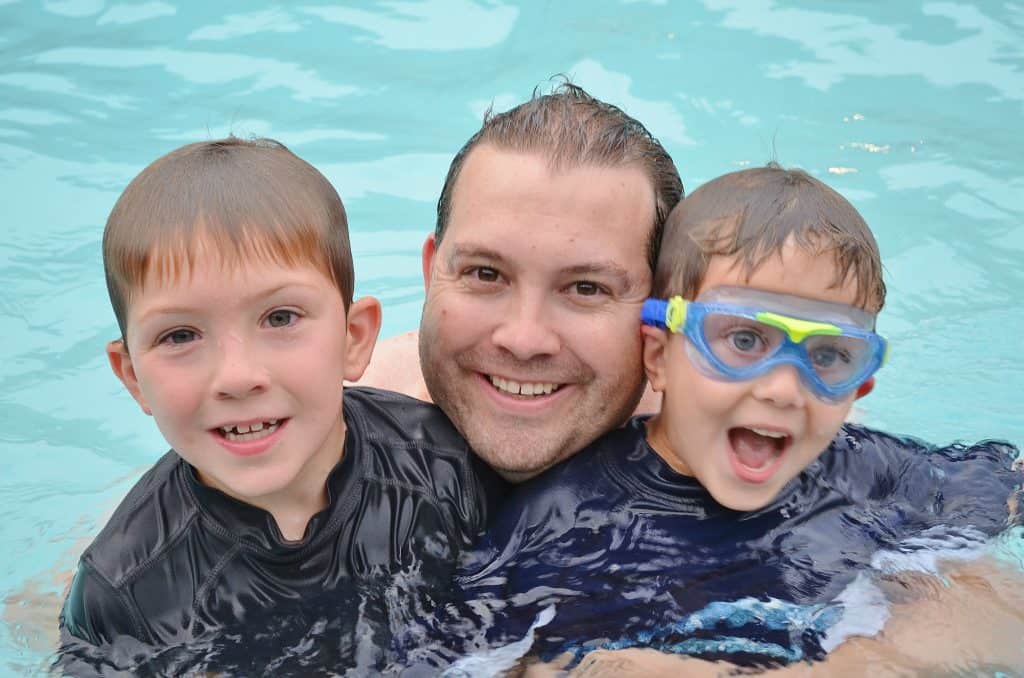 Although we spent most of our "free" time (which wasn't much at all unfortunately!) in the Splash-a-Torium Welk Resort had SO much more to offer that we hope we can take advantage of again some day. When we checked in we received maps and brochures of the locations and activities which were SO nice to have! It showed us exactly where the mini golf course was (free!), the playground, pool, Splash-a-Torium, activities center, fitness center, game room, gift shop, restuarunt, and even the theatre on site! And as an added bonus it also listed all helpful phone extensions, local radio stations and TV channels as well. Everything we needed to know was right at our finger tips. One thing we particularly liked about the location of the Welk Resort is that it is NOT on the Branson "strip" as we call it which means the traffic is not atrocious to get into the resort! If you've ever driven through Branson you'll know exactly what I mean!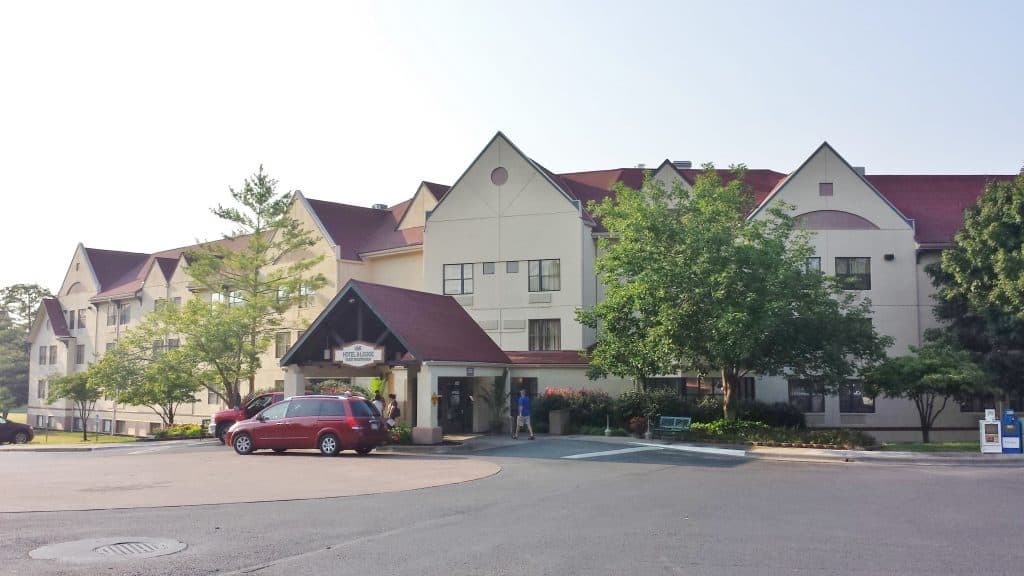 If we have the chance to make it back down to Branson someday I really think my kids would enjoy the "Kids in the Kitchen" program which is just one of many programs that they offer throughout the day. Kids get to make and decorate their own treats like a real chef in their restaurant! But it's not just all about the kids (unless you have kids of course!) – they also offer Water Aerobics, morning walks, Pub Quiz Night, Margarita Putting, the Marriage Game Show, Cannon Ball and Belly Flop contests, Family Puzzle Challenges, scavenger hunts, tie dye classes, ceramic painting, teen events, and plenty more to keep you busy all day long! They also offer Daily food specials from Monday-Friday 4-6pm which are very reasonable!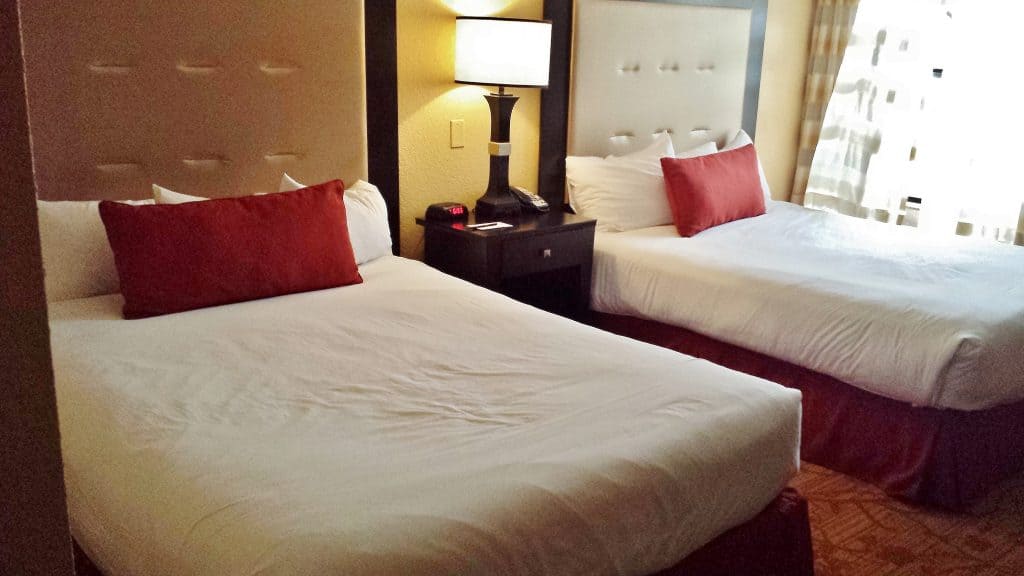 And the rooms are just as nice as everything else on the grounds at Welk Resort. The beds were insanely comfortable and the rooms were very stylish. There were even towel animals each morning we were there!! (the towel elephant was a favorite of ours!) We were invited to stay as a press trip and the staff was incredibly kind and generous! We even had a welcome gift basket with snacks waiting for us which was much appreciated! Welk Resort is situated in a great location to get to everything you would want to do in the area and just minutes away from most major attractions!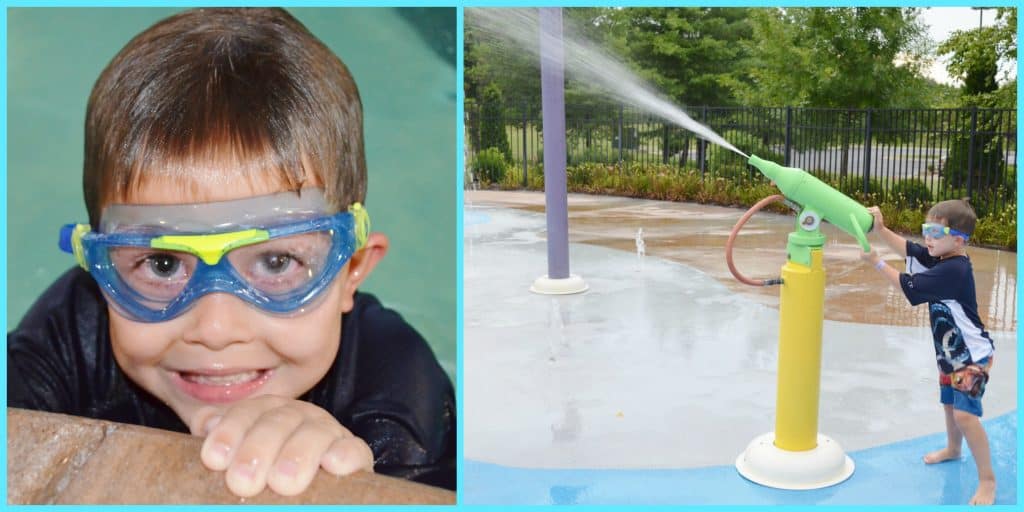 Overall we thoroughly enjoyed our stay at Welk Resort and would LOVE to go again! We didn't get to spend nearly as much time as we were hoping to spend there but it would have made a GREAT "down" day if you need a break from local attractions! I know my kids would have LOVED the extra activities packed into the schedule and it would have made some cheap/free family fun. (some activities have a very small fee for supplies but all were very reasonable) If you're looking for somewhere stylish, comfortable, and full of "extras" to stay at in the Branson area definitely check out Welk Resort!