Make a Party Boat Craft
This post may contain affiliate links, view our disclosure policy for details.
In one of my many forums that I'm a part of I helped Elmer's to name one of their brand new products and they chose the name I suggest (yeah!). In return over the weekend a huge box showed up on my door full of Elmer's goodies & craft supplies! Inside my craft box was a craft suggestion sheet with this fun boat craft and my boys had a blast making it! Great for kids of all ages really as my 2 year old was able to make his boat with a little help from me.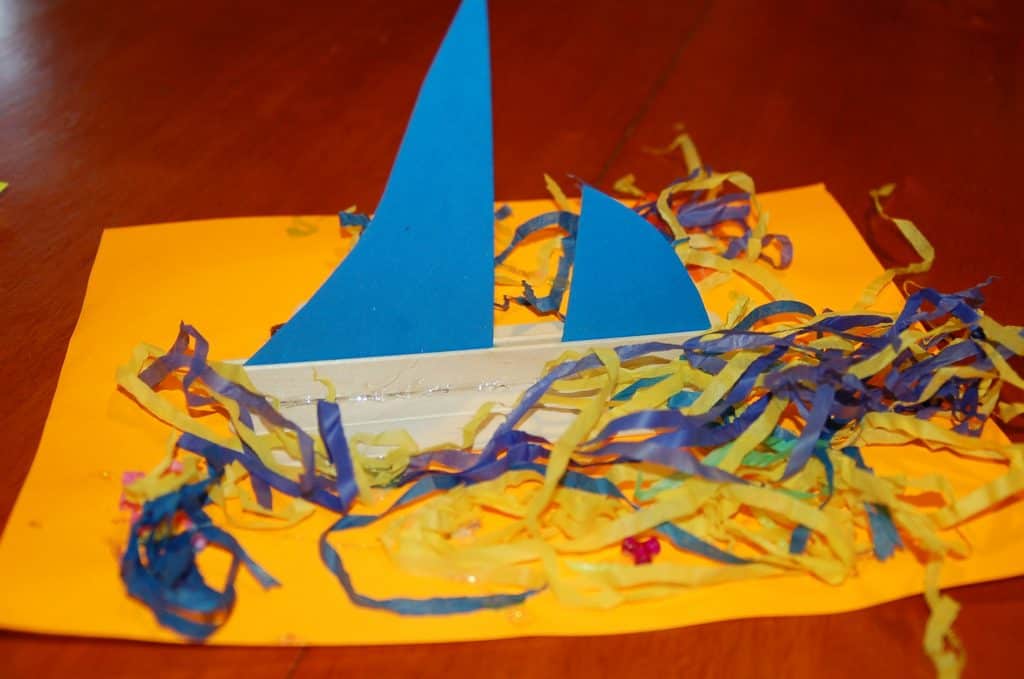 You'll Need:
Craft Sticks
(the wider the better)
Craft Foam
Elmer's Glue Stick
Hot Glue Gun
Paper or Cardboard
Any other decor desired
1. Place paper or cardboard bottom on a flat surface and then use your Elmer's glue stick to glue down four wide craft sticks next to each other like shown below.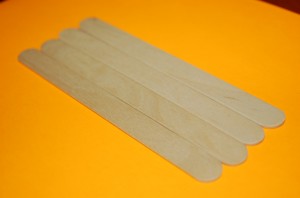 2. Cut 2 sails out of the craft foam in the color of your choice and glue it between two craft sticks using your Elmer's Glue Stick.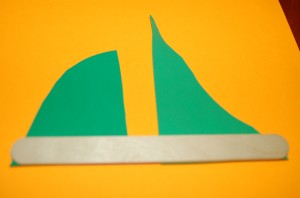 3. Using your hot glue gun attach your sail onto the middle of your 4 craft sticks section like shown below.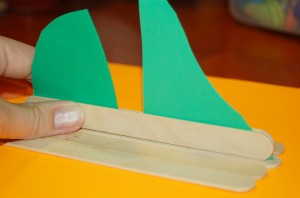 4. Decorate the "water" anyway you would like!! We used colorful paper Easter grass, beads, glitter glue, stickers, pom pom balls and anything else we could find!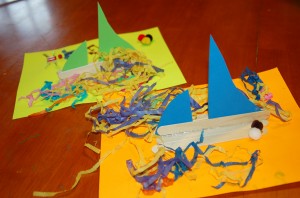 Special thanks to Elmer's for providing the supplies & instructions for this fun kid's craft!