Dr. Seuss Truffula Trees Toilet Paper Tube Craft
This post may contain affiliate links, view our disclosure policy for details.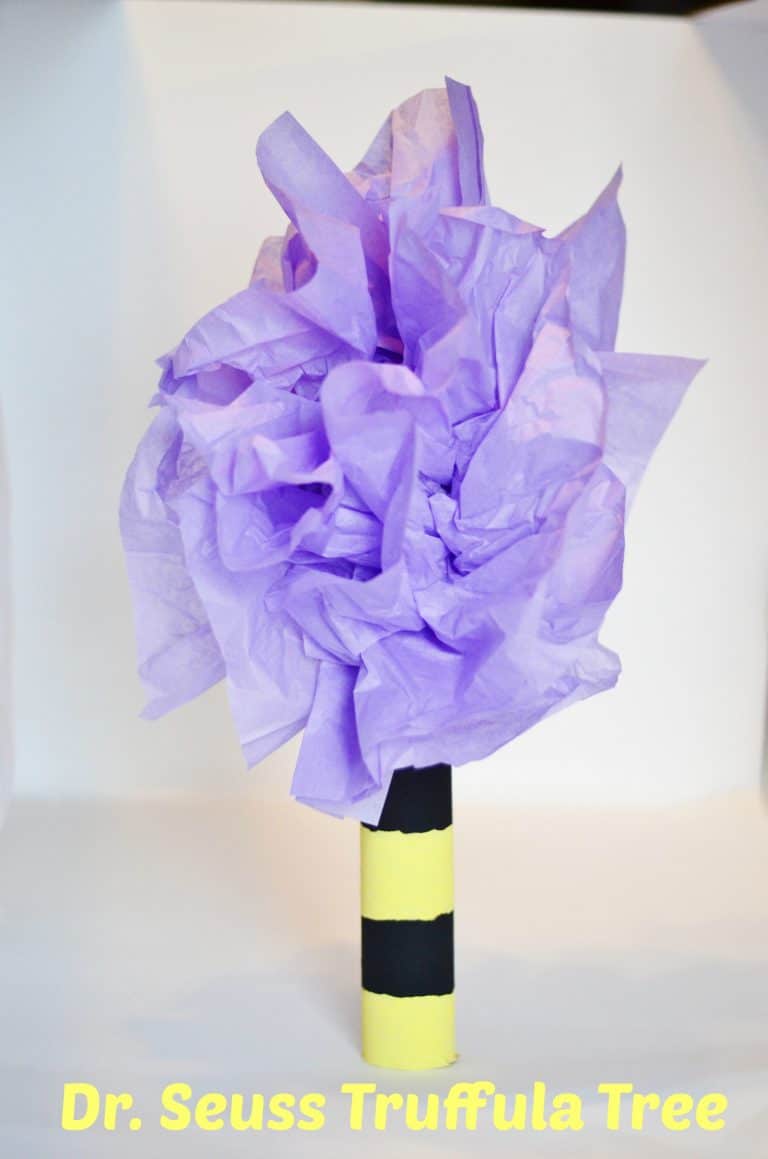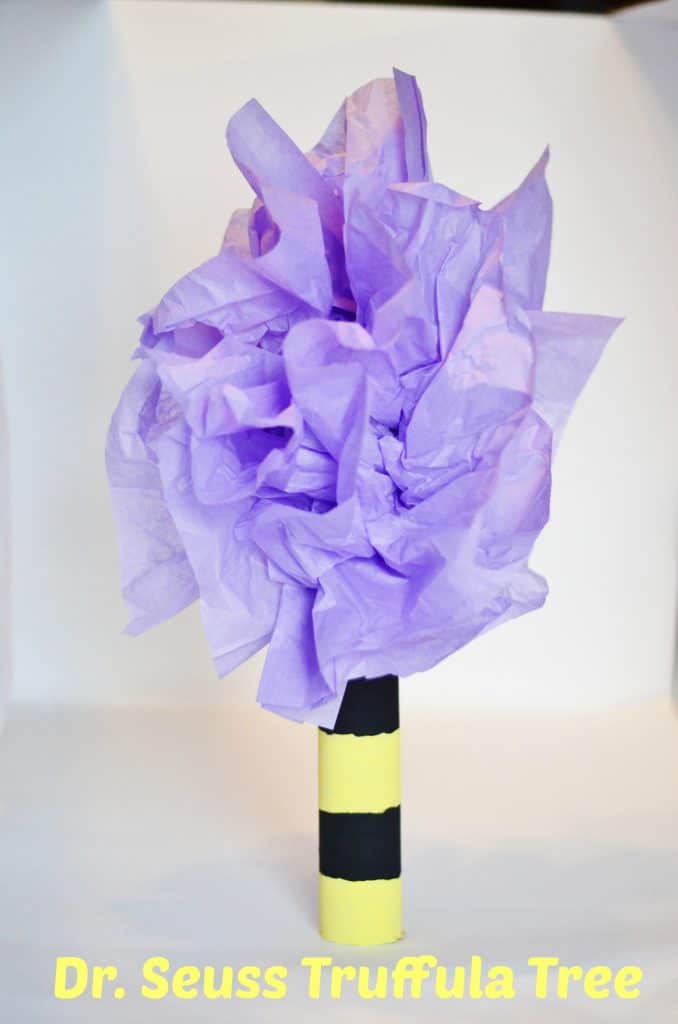 Celebrate Dr. Seuss with Truffula Trees! I LOVE creating truffula trees because they are so simple to make and they hold such a fabulous story of balance in life! You may remember last year we made the full wall-sized truffula trees for our classroom and home so this year I wanted to feature a smaller Truffula Tree that the kids can make on their own, or just small ones to make and decorate your desk with!
You'll need:
Paper towel tubes (or toilet paper tubes)
Tissue Paper
Yellow and Black paint or construction Paper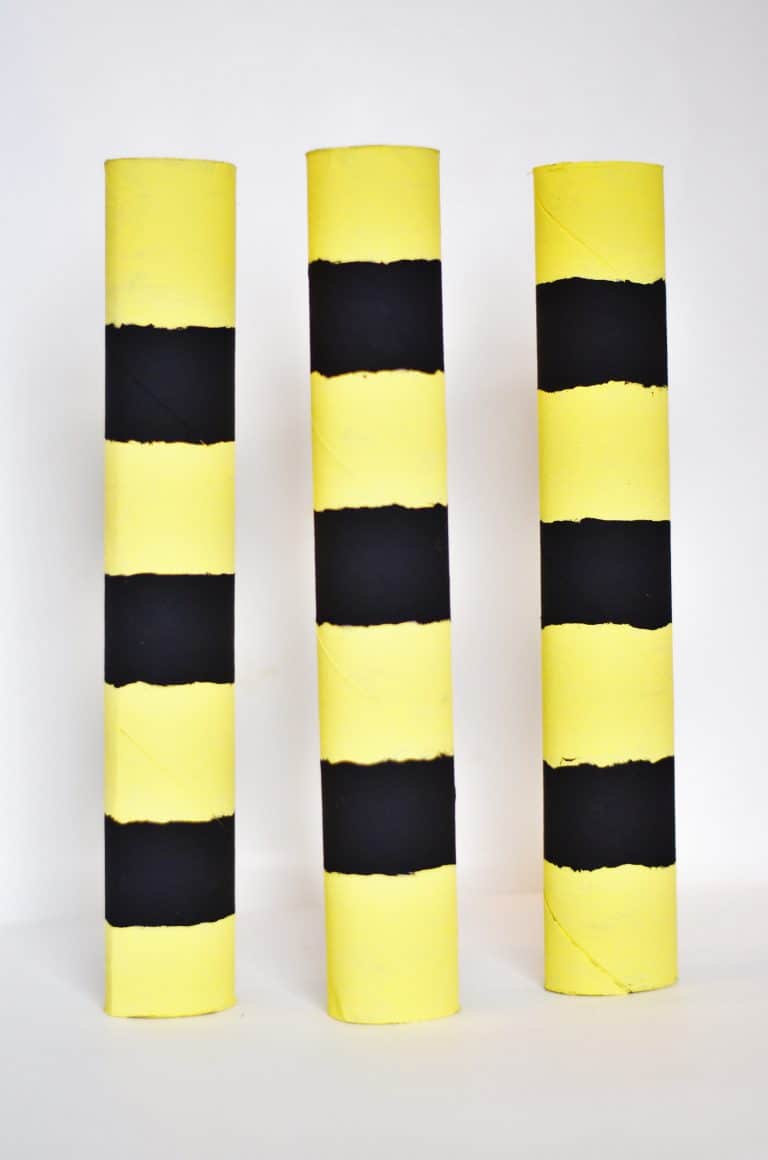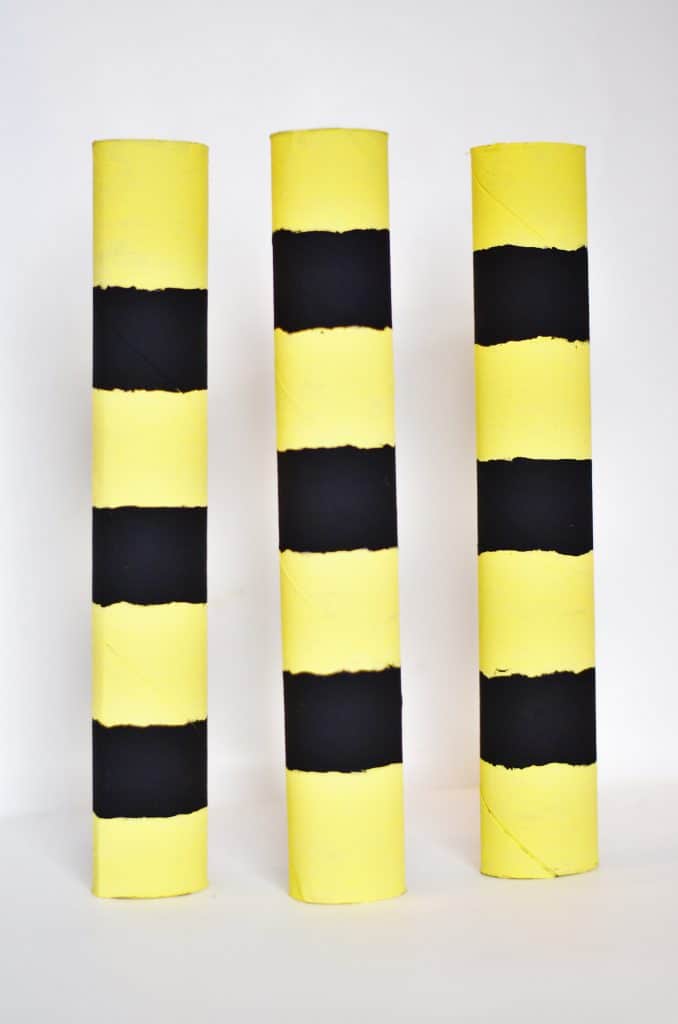 I used paper towel tubes to make taller truffula trees but you can easily cut them smaller or use toilet paper tubes. And again, depending on time and grade level you can let your students paint yellow and black stripes on their tubes or have pre-cut strips of yellow and black construction paper that the students can tape onto their "truffula trunks". Whichever works best for you – I used paint.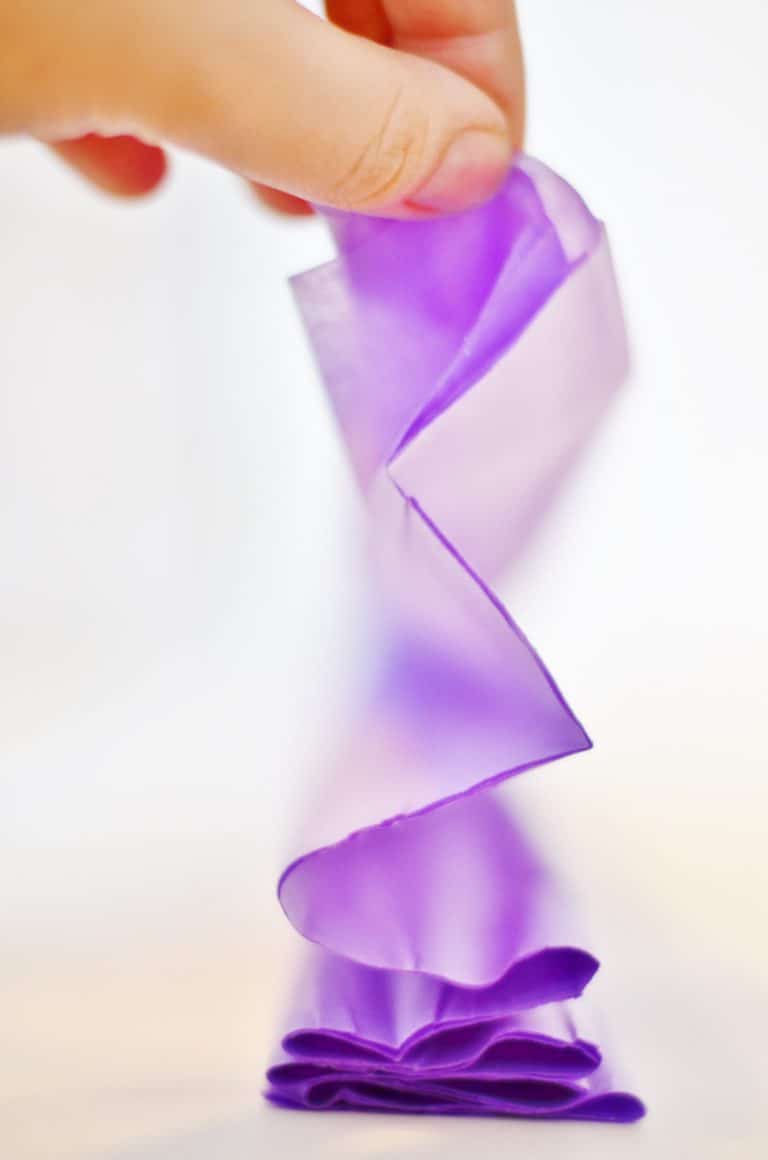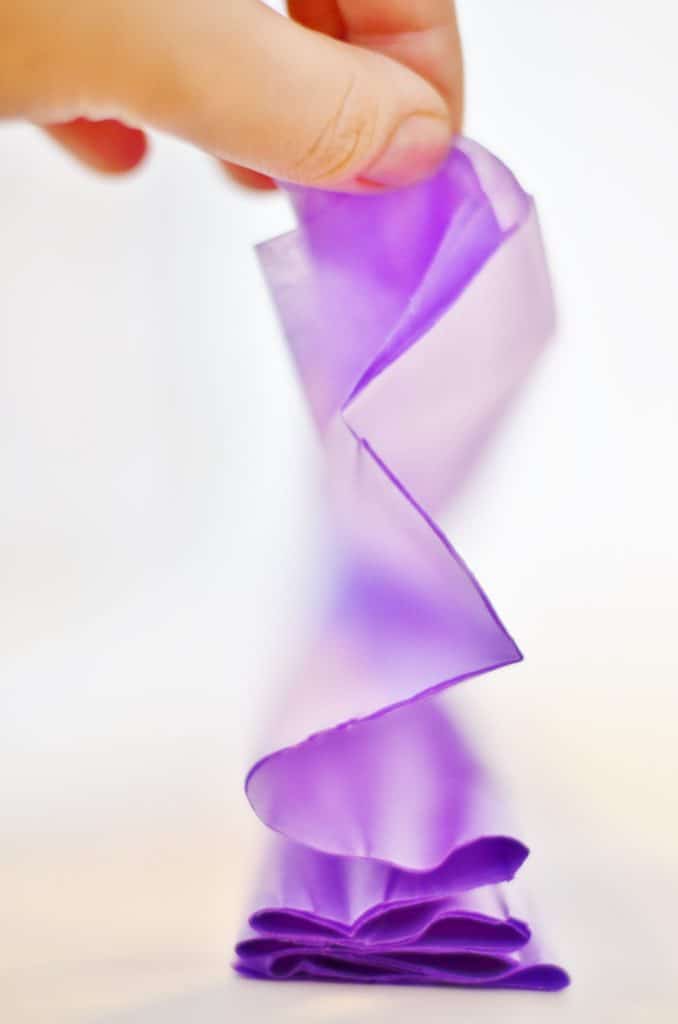 The great thing about truffula trees is that there is no "right" way to make them! You can get creative and make yours look however you would like! I bought several colors of pastel tissue paper and stacked about 3-4 sheets on top of each other. Then I folded creases in the tissue paper back and forth like a fan. If you are making short truffula trees you'll definitely want to cut your tissue paper probably down to 4 pieces instead of using the entire sheet.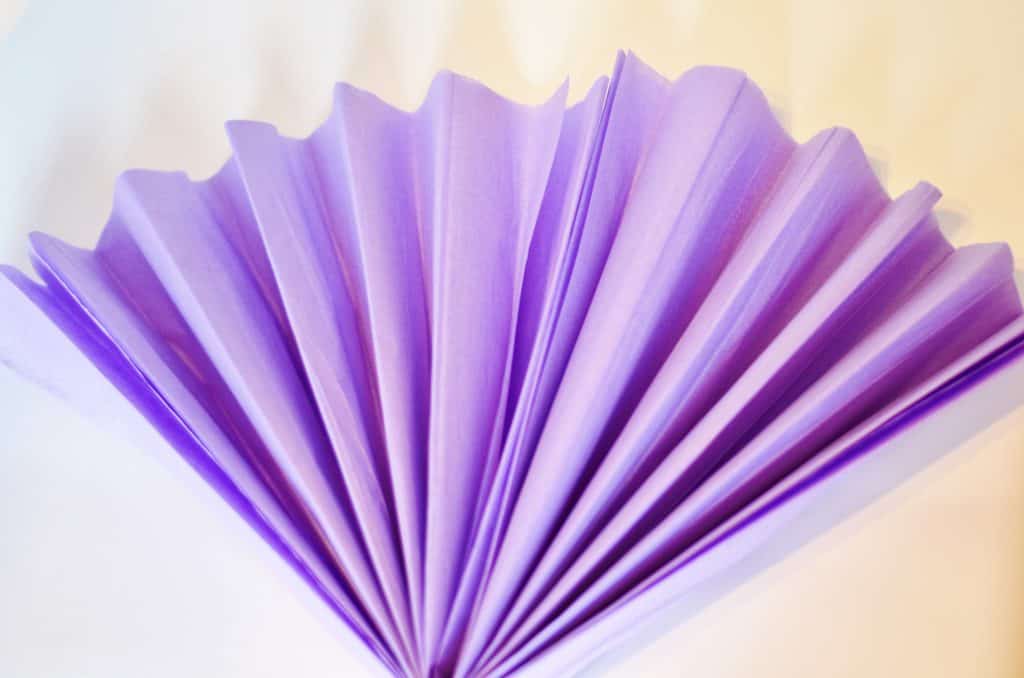 Once you've folded your entire color of tissue paper fold the entire thing in half like shown above – it will look like a fan!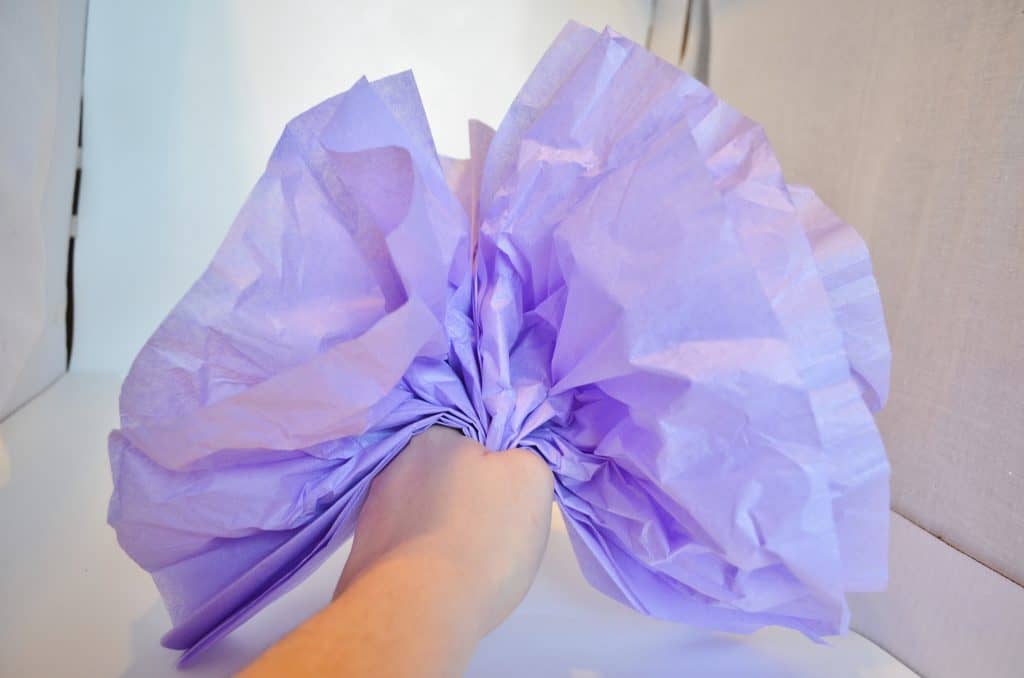 I then grabbed the "fan" in my hand holding the bottom of the folded section, like I would a real paper fan, and began to pull apart the layers of tissue paper like you see above. Again, there's no right or wrong way to do this, just keep separating layers and make it look fluffy.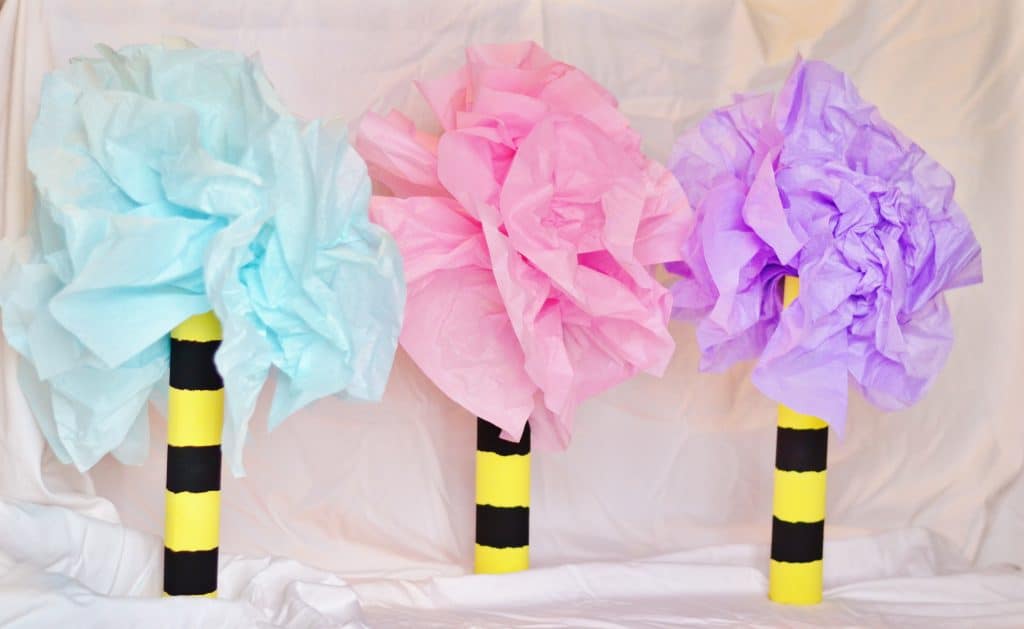 TA-DA! Once your layers are fluffed to your happiness level just insert the section of tissue paper you've been holding on to right into the truffula trunk! It's as easy as that! You can even glue the bottom of the truffula trunks onto a large green foam board/display board if you want to create a whole field of truffula trees. Really there is no end to the creativity you can display here! If you use construction paper to make the stripes on the truffula trees you can easily complete this craft in one class period (or 2 if you decide to paint).
Don't miss our other Dr. Seuss related posts:
Wall Sized Truffula Tree Decor
The Lorax Dr Seuss Pinata Tutorial
Barbaloot Snack Time (post coming tomorrow!)
Barbaloot Guestimation Game (post coming tomorrow!)