Lincoln Logs Collector's Edition Homestead Building Set Review
This post may contain affiliate links, view our disclosure policy for details.
Disclosure: I received the product below to facilitate this review. All opinions are my own.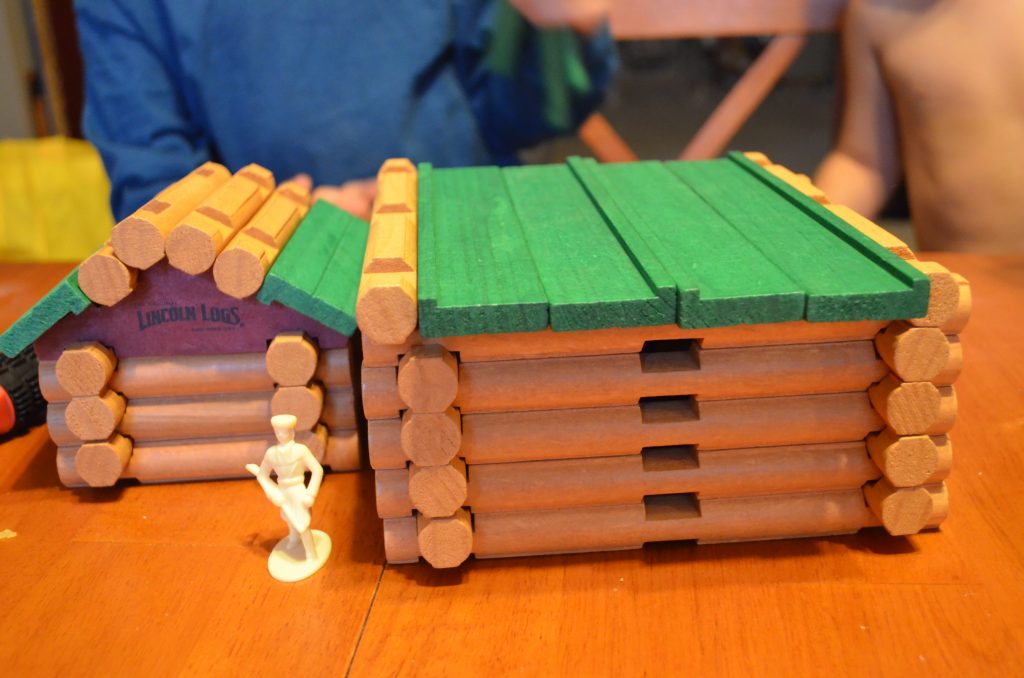 Believe it or not I didn't grow up with Lincoln Logs and neither did my kids until this year! And BOY have we all been having fun! Even I love building with them! This is the Lincoln Logs Collector's Edition Homestead
and it is a HUGE 361 piece bucket full of Lincoln Logs, little horses and figures and even the materials to build a covered wagon! And everything easily dumps back inside the bucket for storage! This is the LARGEST Lincoln Logs building set ever created so if you're looking for one large set this is definitely it! And YES – they are still made of wood, not plastic!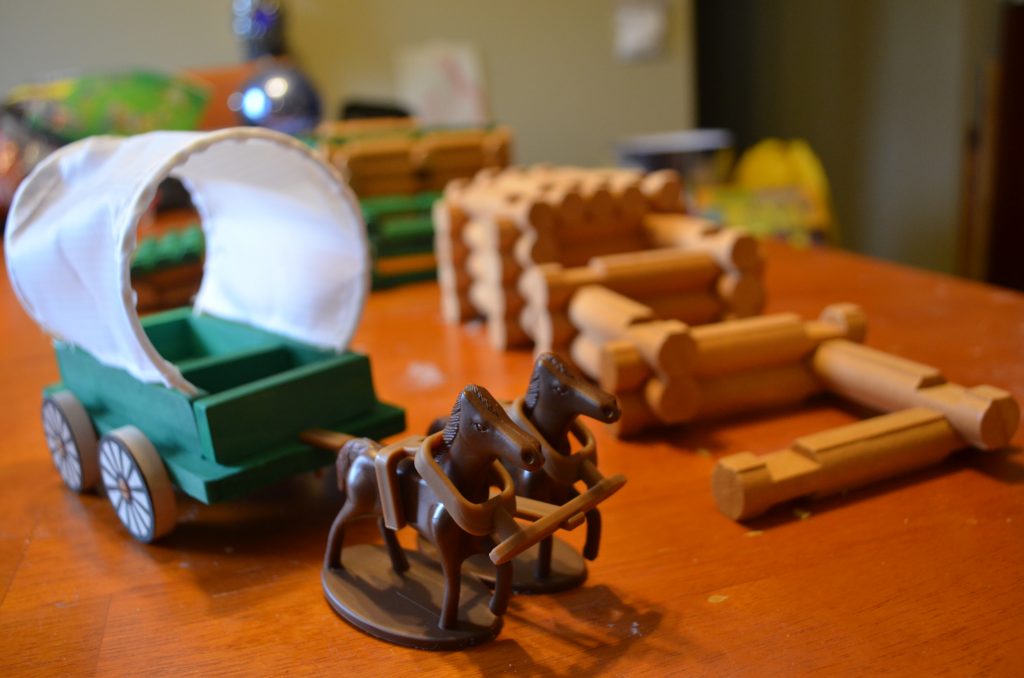 My kids absolutely LOVED the covered wagon with horses that came with this set! My 5 year old built it all by himself too so the directions were simple enough to follow. And the wagon really rolls! You can build an entire Frontier Town to go with it – we created our own! We even made watering troughs and stables for the horses!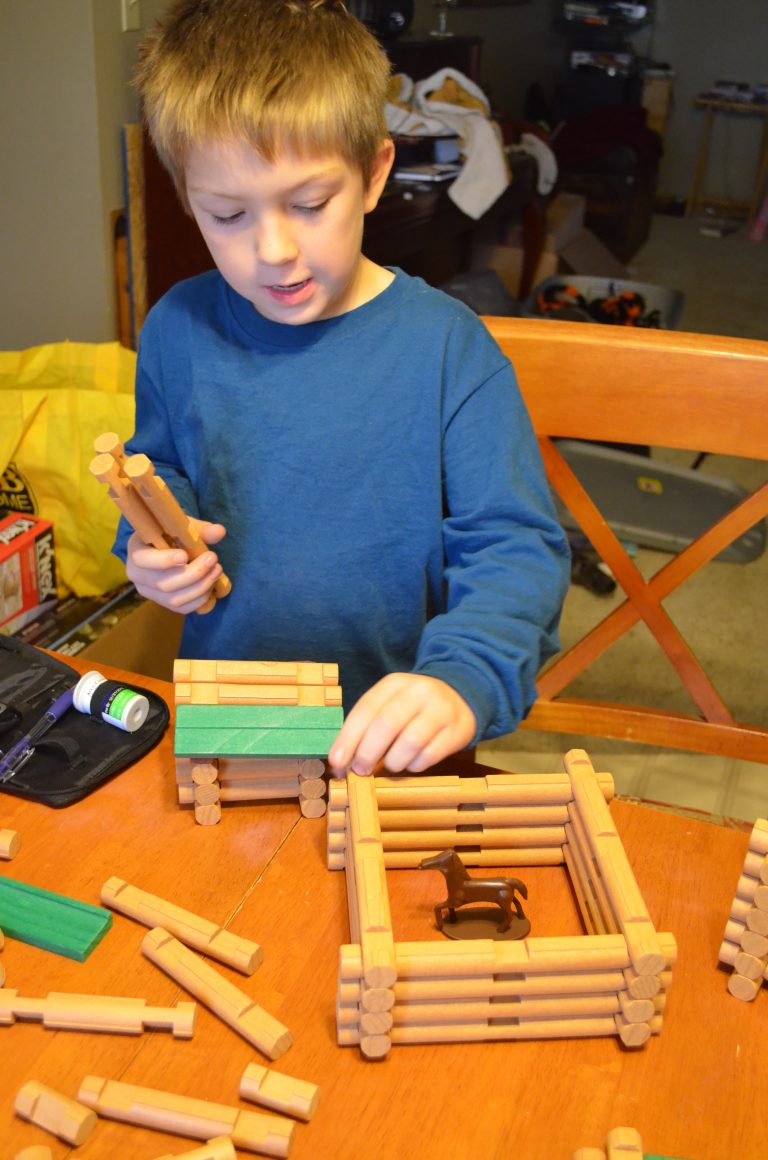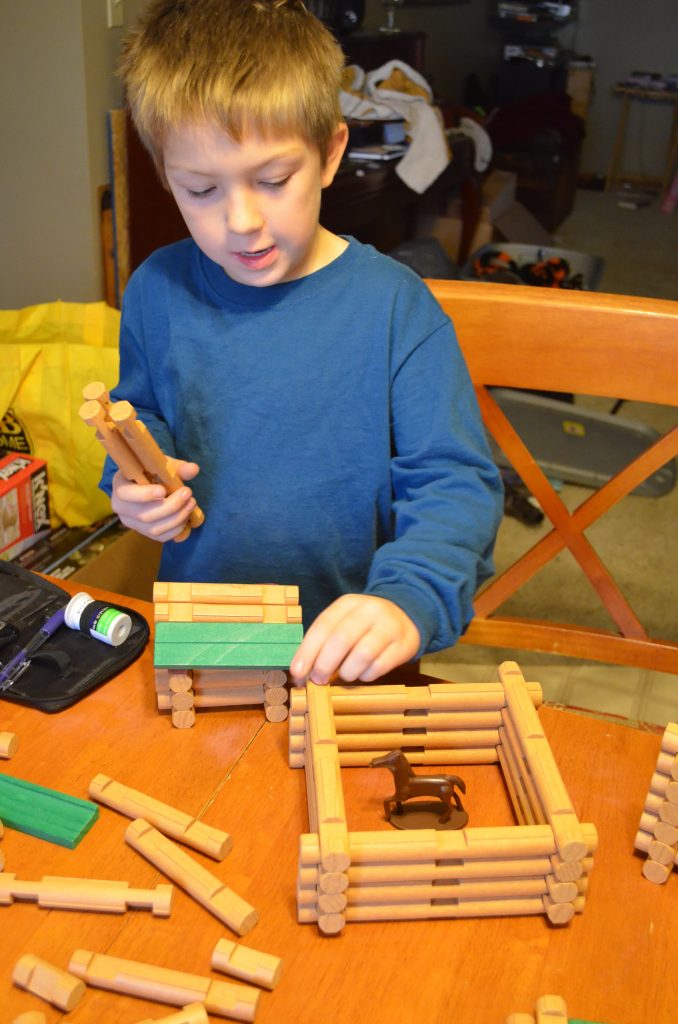 I'll warn you – you'll want the entire table or large floor area for building!! I didn't clear the table off before we started our Frontier Town the first time and had to go back and finish cleaning so there was enough room for all of the kid's buildings! This building set is great because the pieces are large enough for smaller hands and don't require a super good coordination skill in order to place them on top of each other and play. Getting the roof on the buildings is a little tricky for younger kids but it's great for problem solving!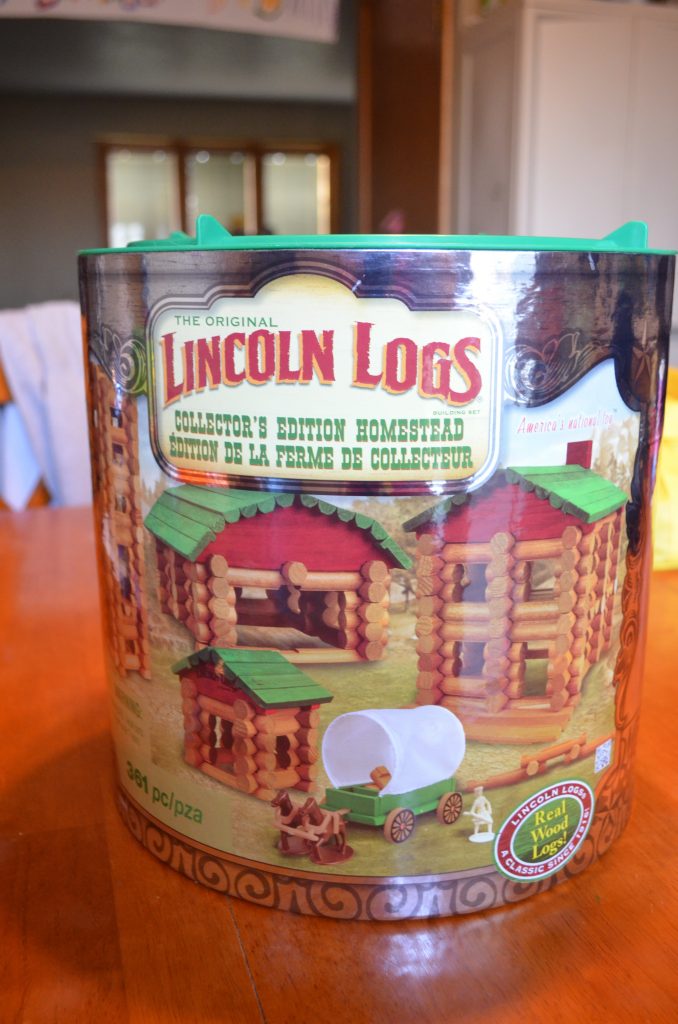 Plus the KNEX website has other building plans that you can print out if your kids want to follow some pre-made instructions! I had other photos that I wanted to put in this post but between having a baby and my laptop crashing all within 2 weeks of each other I'm afraid my other photos are permanently lost! I will say however that this is a fantastic set! I would much prefer this over smaller sets as you have many more pieces which enhances creativity! You're not bound only by one small set of pieces – you have all sorts of sizes and options! And of course it's plenty large that several children can all build at the same time!