How to Make Your Own Disney Minnie Mouse Ears – Bow Be Mine
This post may contain affiliate links, view our disclosure policy for details.
Every Friday night since my kids were little we have a family movie night! Sometimes we surprise the kids by taking them out, sometimes we rent movies, and sometimes we watch DVDs that companies have sent us like the NEW Disney Junior Minnie: Bow Be Mine! This was the perfect movie for my little girl during Valentine's Day week! Plus we took it on our road trip with us when we went to the Wisconsin Dells for a family reunion trip! At the end of the video there are two BONUS music videos which my daughter just LOVED!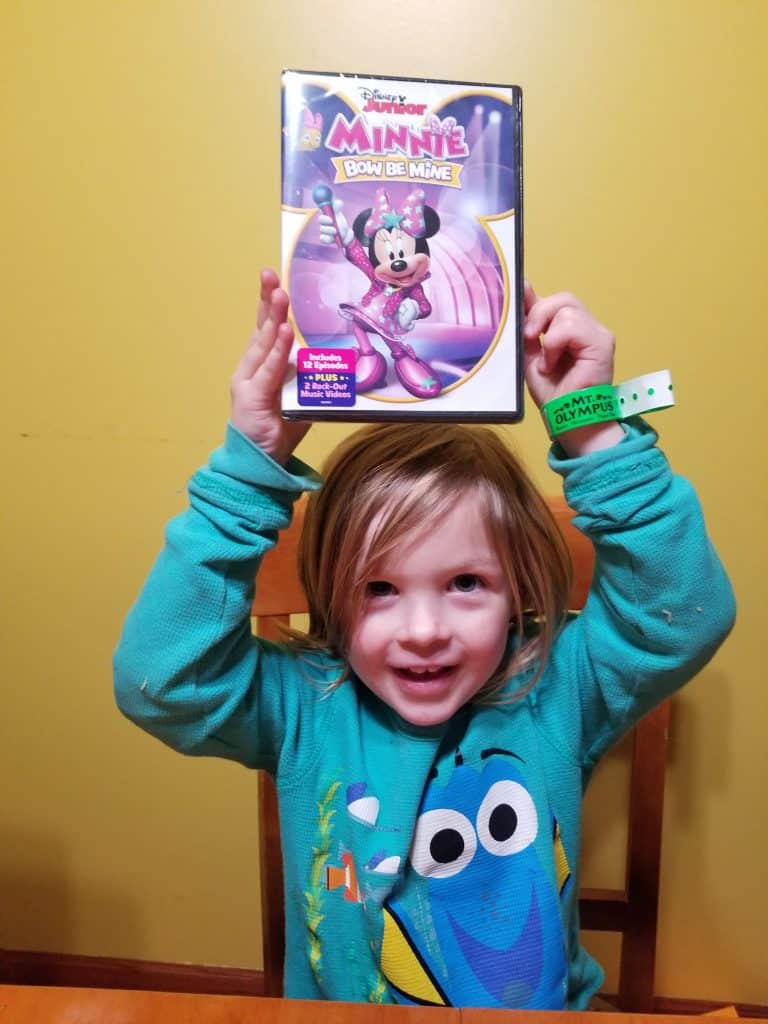 What is Minnie: Bow Be Mine About?
As the Happy Helpers from Mickey and the Roadster Racers, BFFs Minnie and Daisy take center stage as they tackle super-tough tasks and help friends who need a hand: judging a surfing contest in Hawaii, solving a doozy of a mystery, photographing a rare rainforest bird and much more! Then, watch Minnie rock out onstage at Hot Dog Hills Stadium! Featuring two bonus music videos, Minnie: Bow Be Mine amps up the fun to a whole new level of awesome.
Episodes on Minnie: Bow Be Mine:                          
Super-Charged: Pop Star Helpers
Meet the Beagles!
Daisy's Photo Finish!
The Hot Diggity Dog Show
The Hiking Honeybees
Thrillin' Hilda!
Teed Off (Season 1)
Grandpa vs. Grandpa
Cuckoo in Paris
Tree House Trouble
My Fair Pete
A Doozy Night of Mystery
The movie runs for 132 minutes excluding bonus so it's a great video to pop in for kids on road trips or watch clips of it during your TV time! What I really love about Minnie Mouse and her friends is that there are so many ways we can turn our favorite episodes into stories and activities off screen! The DVD plays in English SDH, French & Spanish. My kids love watching it in other languages which is great exposure for them! Thanks to Disney we also have a FREE Minnie Mouse ears template below so that you can make your own Minnie Mouse ears in just 5 minutes! Scroll below and click the special Minnie Mouse button at the bottom of the post to get your ears template!
How to Make Your Own Minnie Mouse Ears: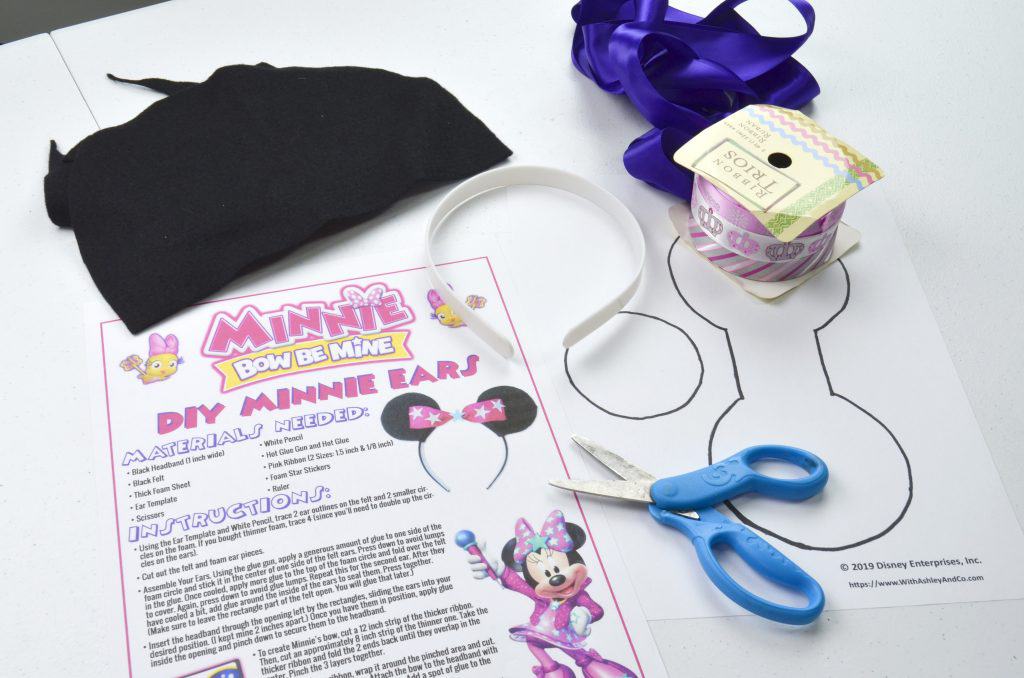 Begin by printing our the directions and the template for Minnie Mouse ears at the bottom of the page. You'll need a few basic craft supplies like scissors, glue, black felt, ribbon, cardboard or craft foam and a headband. We only had a white headband on hand but a black one matches best! I will be buying black headbands to we can make some more Minnie Mouse ears! The great thing about this project is that it can take as little as 5 minutes to make!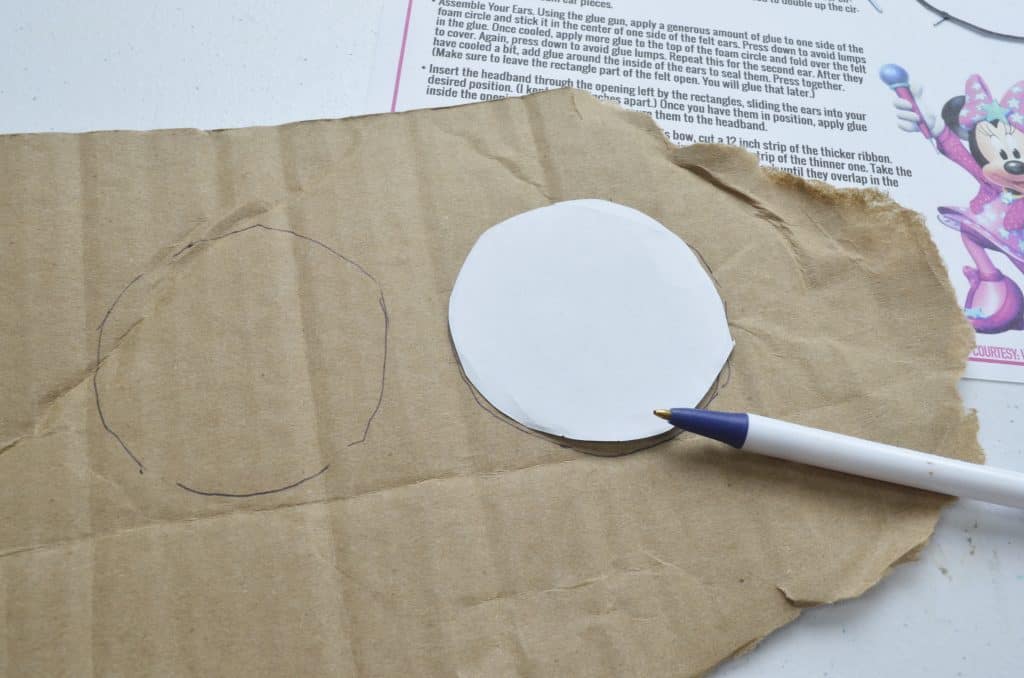 2. Following the directions on the template we cut out two circles of cardboard (or you can use craft foam per the directions). These will go inside the Minnie Mouse ears to make them stand up and be more sturdy.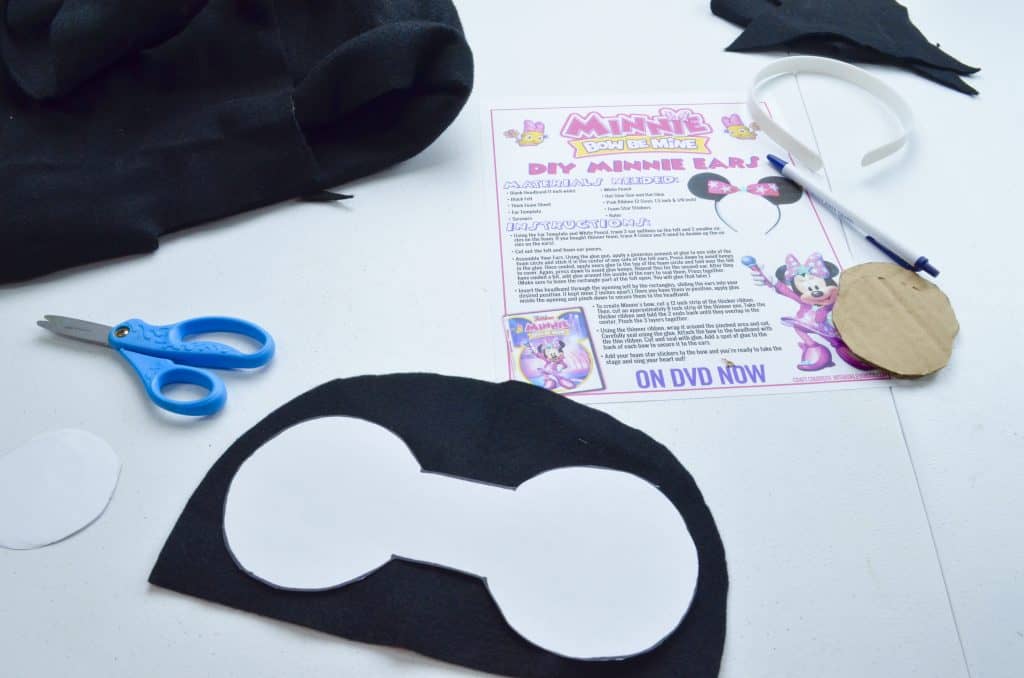 3. Next I used the Minnie Mouse ears template to cut out two "ears" of black felt.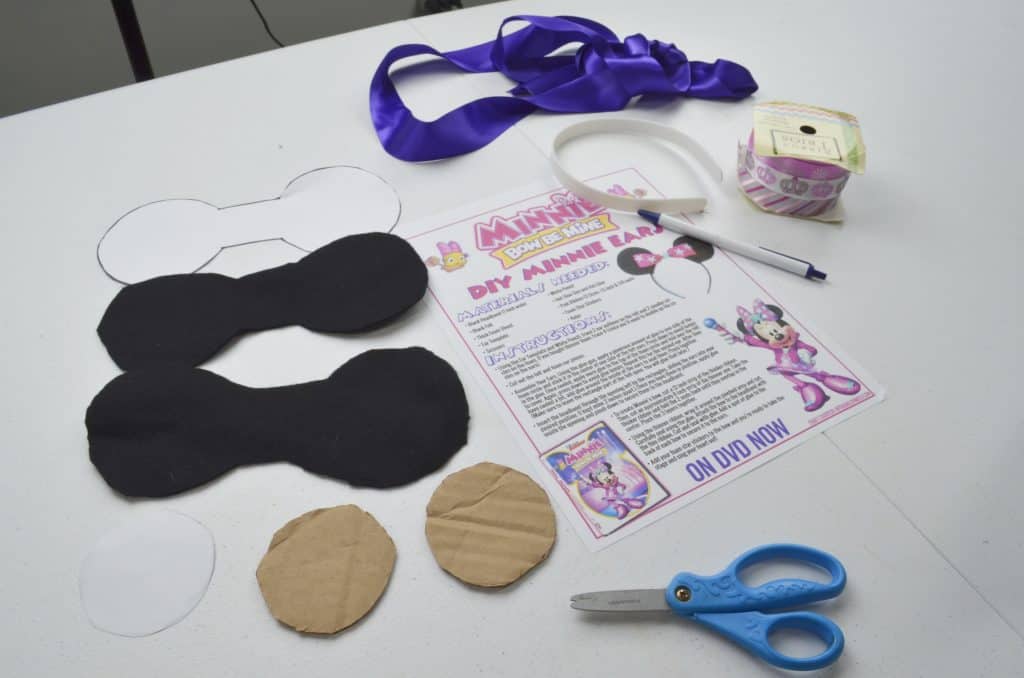 Once you've finished these steps it's time to heat up that hot glue gun!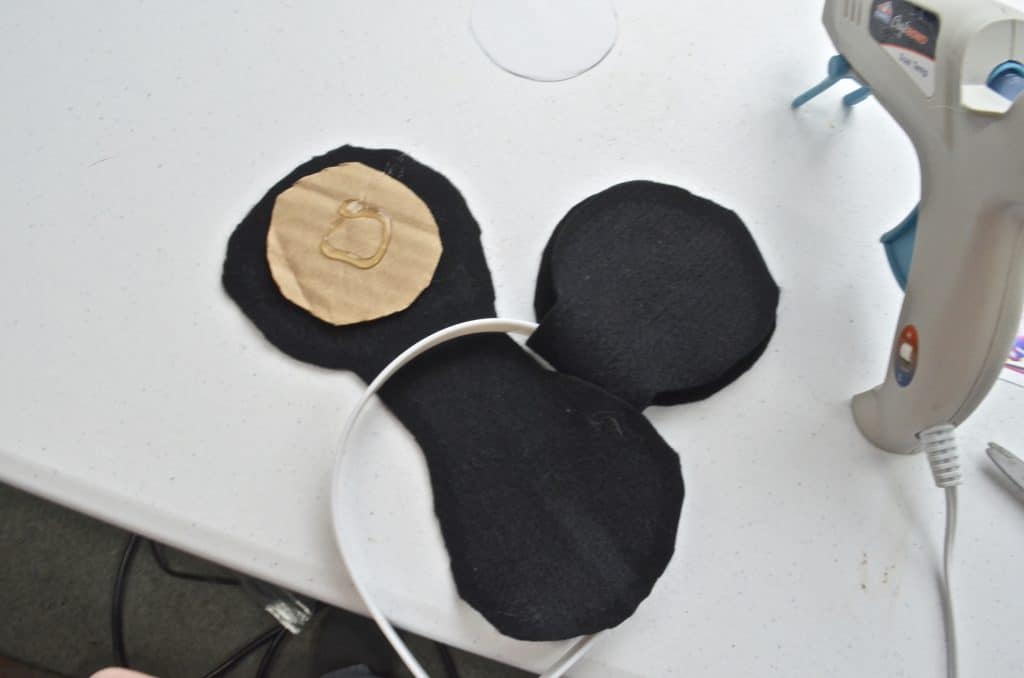 4. Begin by hot glueing the cardboard or foam circles inside each "ear". You'll then want to close the ears up and glue the black felt ears together to your satisfaction. Don't forget to glue it down onto the headband so that they don't slide off!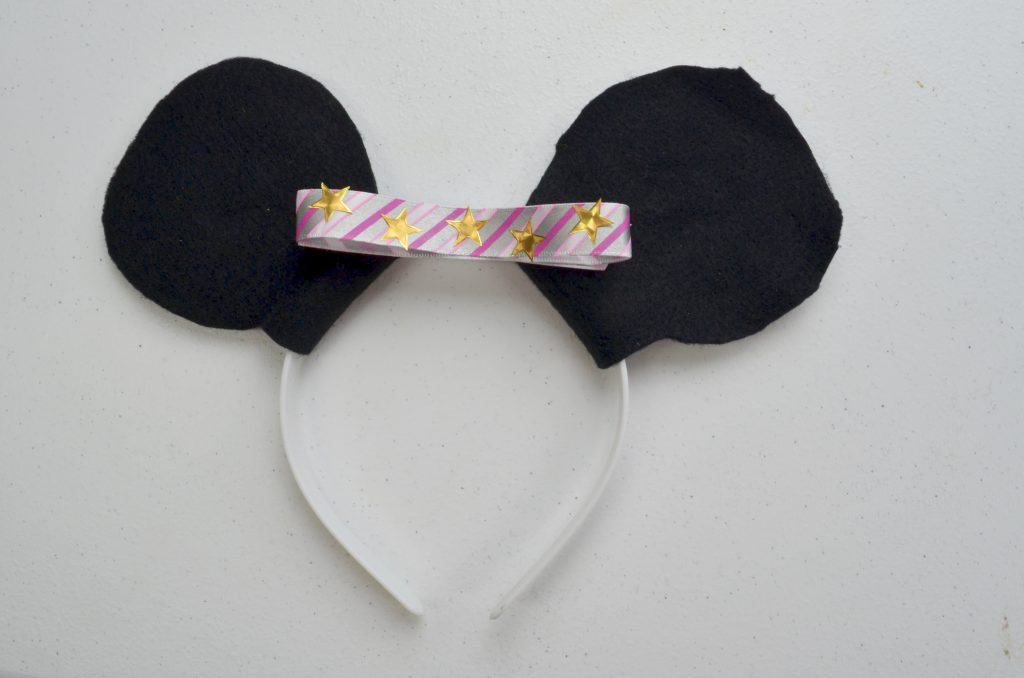 5. Lastly you'll want to glue on a piece of ribbon! I'm really not great at tying bows so I just folded the ribbon a few times and glued it on. If you're a bow master then scrunch up that middle and glue your bow on! We decided to add some gold star stickers onto our ribbon after we were done!
Voila! If you want to make your Minnie Mouse ears a little more perfect and fancy it will take more than 5 minutes. But if you're just playing pretend with your favorite Disney character like my daughter was then these quick 5 minute Minnie Mouse ears was just perfect for her to play with!
Click the button below to get your free Minnie Ears template! 

Buy Minnie: Bow Be Mine here!