Learning Resources Sensory Tubes Review
This post may contain affiliate links, view our disclosure policy for details.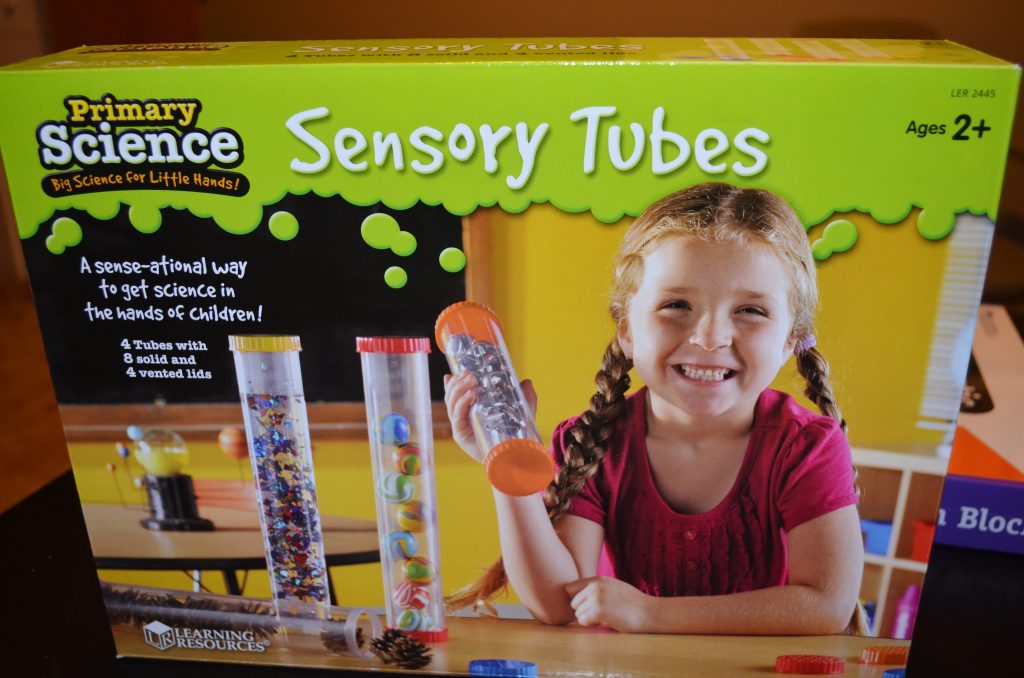 Learning Resources recently sent me their new Sensory Tubes to review but to be honest I was sold on them before I even got them in the mail! Pretty much anything relating to "sensory" makes me look twice!
I am a HUGE hands-on learning supporter and my oldest son especially loves hands-on learning and tactile learning as he has a Sensory Processing Disorder.
These Sensory Tubes not only come with a set of 4 in the box but they ALSO have both a solid and a vented cap for EACH tube. That makes it SO incredibly versatile – your options are limited only by your imagination!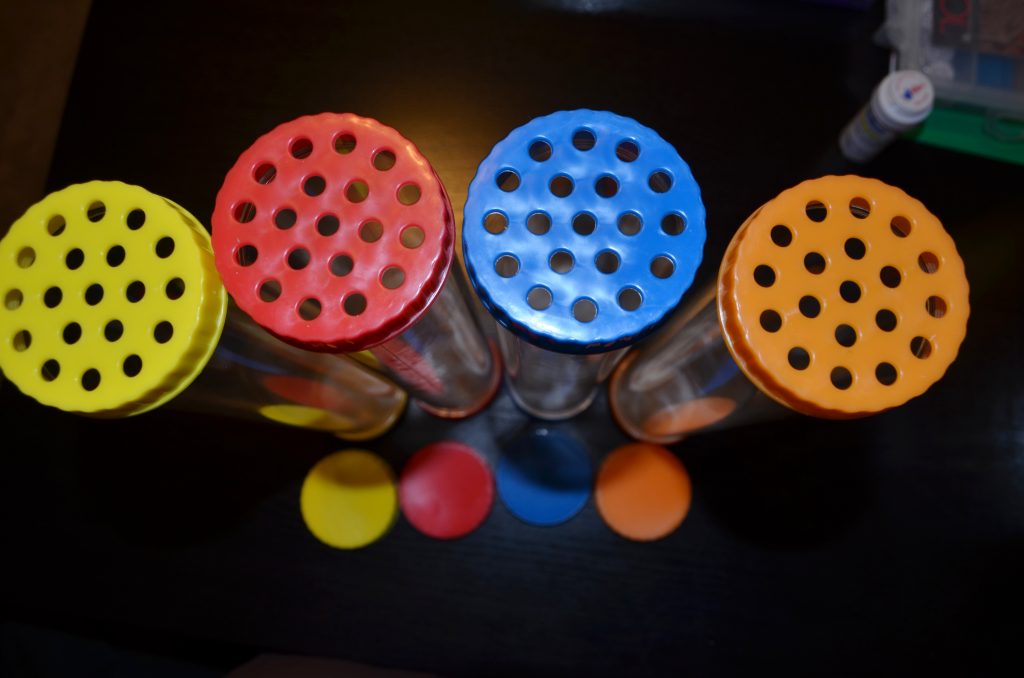 They have clear sides so it's perfect for easy viewing – all the way to the back of the classroom even!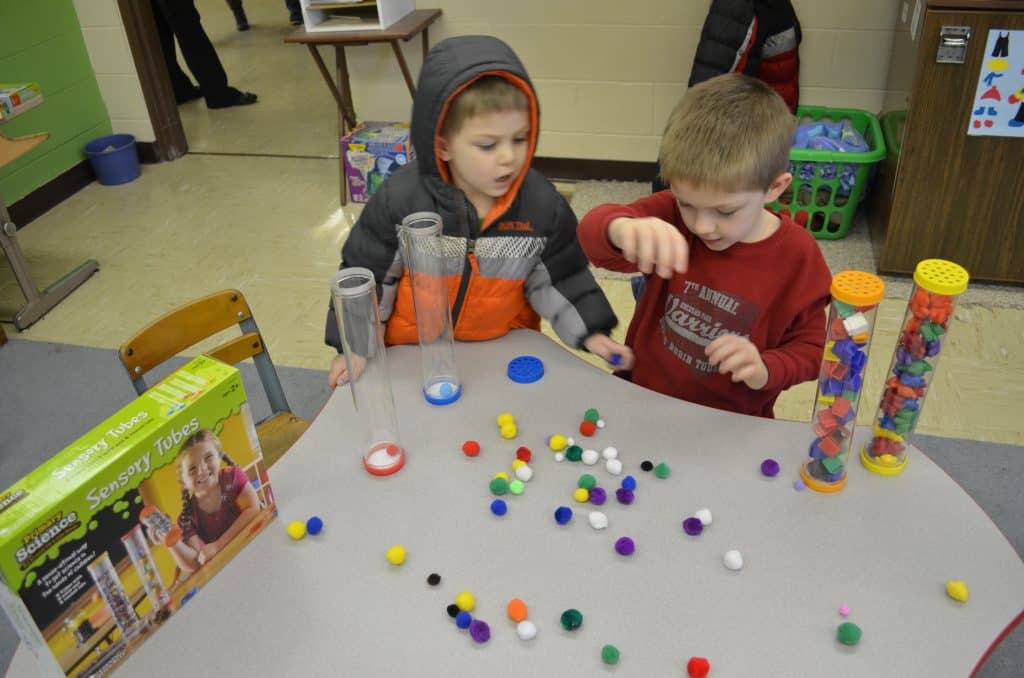 Here are are using them to sort a tube full of pom pom balls by color. We also have colored counters and colored blocks in the other tubes which the kids dumped out and sorted all of the red and blue colors out. We then sorts objects by size as well. These make great centers in classrooms too!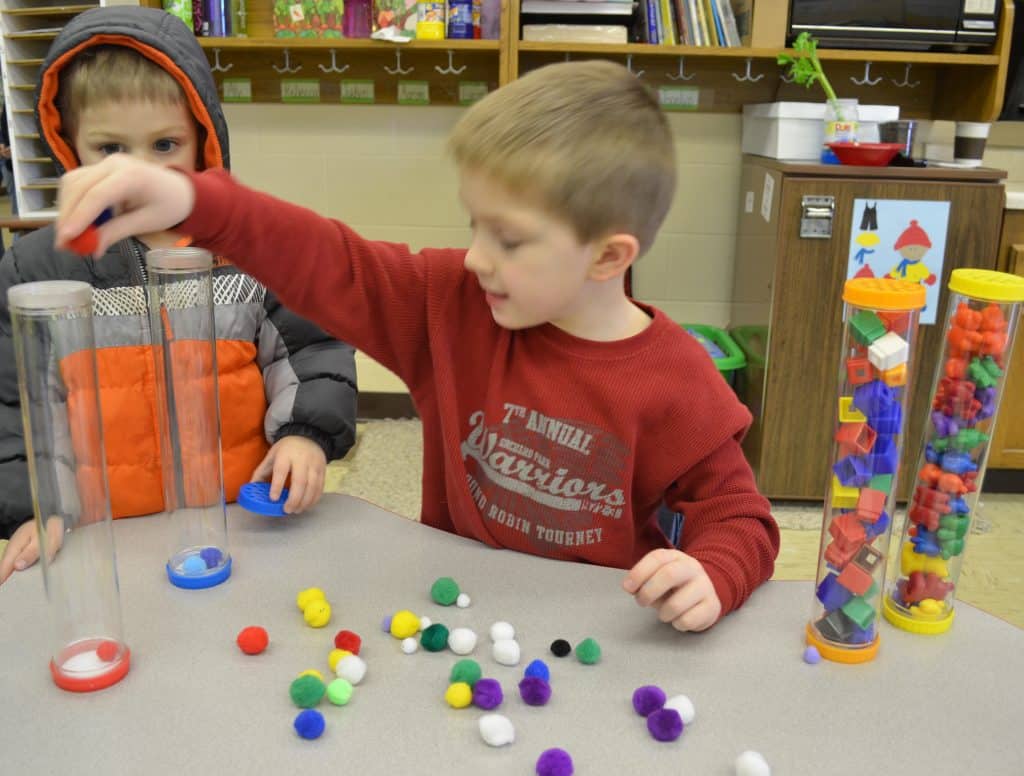 We also made DIY "I Spy" tubes by piling rice up in about 3/4 of the tube, then placing small objects like buttons, erasers, paper clips, etc. into the rice and shook the tube vigorously until all of the objects mixed together.
The kids then had to find each object that we had placed into the rice. Another great idea is to use the solid caps in conjunction with density lessons. You can pour water into the tube, and then add food coloring, glitter, oil, chunks of celery, or whatever else you are using in your density lesson.
How about placing your classroom into 4 different groups and handing each group a tube. Then head outdoors for a nature walk and see what variety each group can place into their tube to learn about when you go back into the classroom!
You can purchase these Sensory Tubes from Learning Resources or on Amazon.
Disclosure: I received the above product to use in order to form my own opinions. All opinions are my own.