New Important SpineScreen App for Scoliosis Screening from Shriners Hospitals for Children
This post may contain affiliate links, view our disclosure policy for details.
This important post brought to you in partnership with Shriners Hospitals for Children and SoFluential Media.
Nothing feels worse as a parent then hearing from a doctor your child has a problem – and you didn't even know about it! That's why regular check-ups with your child's doctor are so important! I appreciate organizations like the Shriners Hospitals for Children who advocate for children's health! And this new scoliosis screening app helps make things easier on parents!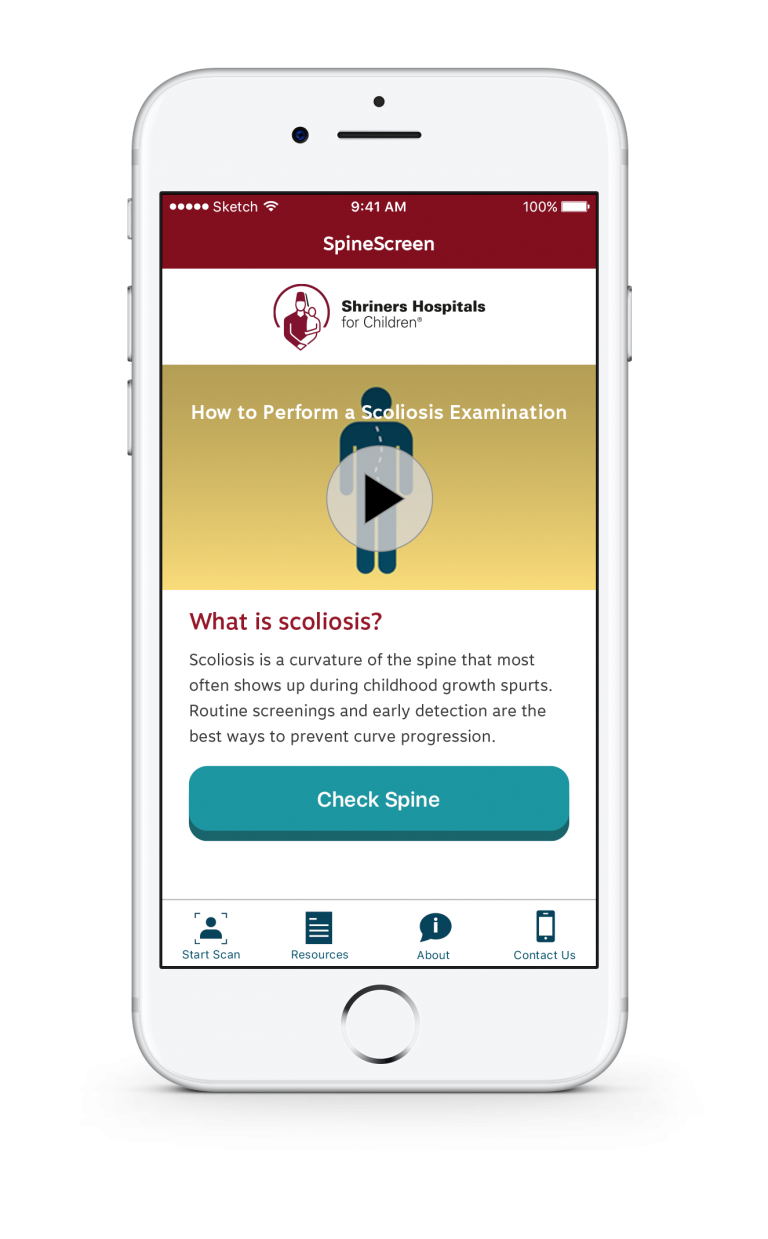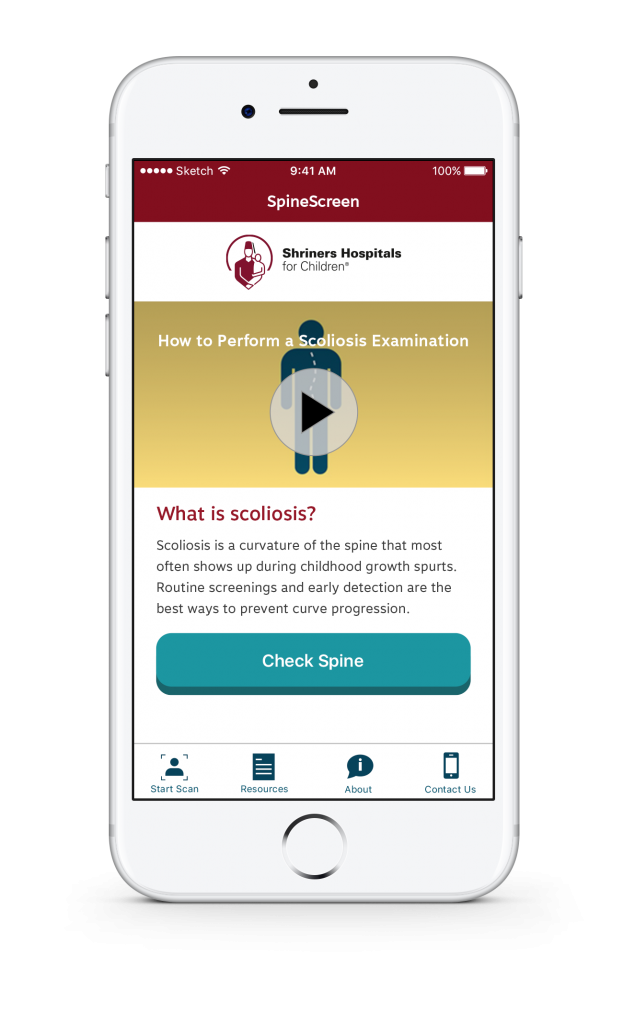 I wholeheartedly stand behind this great new app called the SpineScreen app which Shriners Hospitals for Children has put out there to help with scoliosis screening. (Please note that you need a doctor to verify whether or not your child has scoliosis.) 
The importance of scoliosis screenings for children is tremendous, especially between the ages of 10-15 and kids are growing so quickly! Getting diagnosed early can help greatly in accessing treatment options. The app only takes a few minutes to download and perform a simple scoliosis scan to help highlight potential signs of scoliosis. My kids just thought it was a fun activity and were more than eager to be scanned once they learned what scoliosis was.
SpineScreen App Info:
The app walks you through the entire process. It shows you exactly how to hold your phone and run it down the back of your child's spine. The informational video on the app was great to help me share with my kids what it means to have scoliosis.
You can use the app to also set reminders for yourself to annually check your kids and please make an appointment with your child's doctor if there are any concerns. There are also other resources for you to explore and learn about as well as find locations for Shriners Hospitals for Children.
*All care and services at Shriners Hospitals for Children are provided regardless of the families' ability to pay. If you know a child Shriners Hospitals for Children may be able to help, have their parent or guardian call 800-237-5055.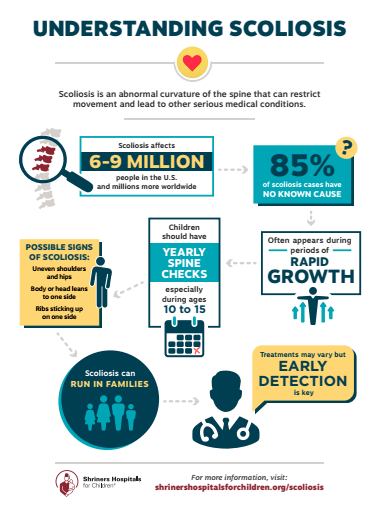 More About Shriners Hospitals for Children:
Shriners Hospitals for Children provides specialty care to children with orthopaedic conditions, spinal cord injuries, burns and cleft lip and palate, regardless of a families' ability to pay.
Shriners Hospitals is a network of 22 hospitals in the U.S., Mexico and Canada.
For 95 years Shriners Hospitals for Children has provided life-changing care to more than 1.3 million children.
Shriners Hospitals for Children provide all aspects of treatment, including surgery, rehabilitation and psychological support. The ancillary services offered by Shriners Hospitals are vast and even include things like a school re-entry program, to ease the transition of children after being hospitalized.
Shriners Hospitals is the mission of the Shriners International – a fraternal organization dating back more than 140 years. The Shriners saw a need to help sick children back in the 1900's, and the reach of this philanthropic effort has grown over years, to a network of care with global reach, transforming the lives of children throughout the world.
Shriners Hospitals was the first healthcare system to develop pediatric spinal cord rehabilitation centers, and has the longest standing burn awareness education program, since 1964.