LeapFrog LeapStart Educational Reading System
This post may contain affiliate links, view our disclosure policy for details.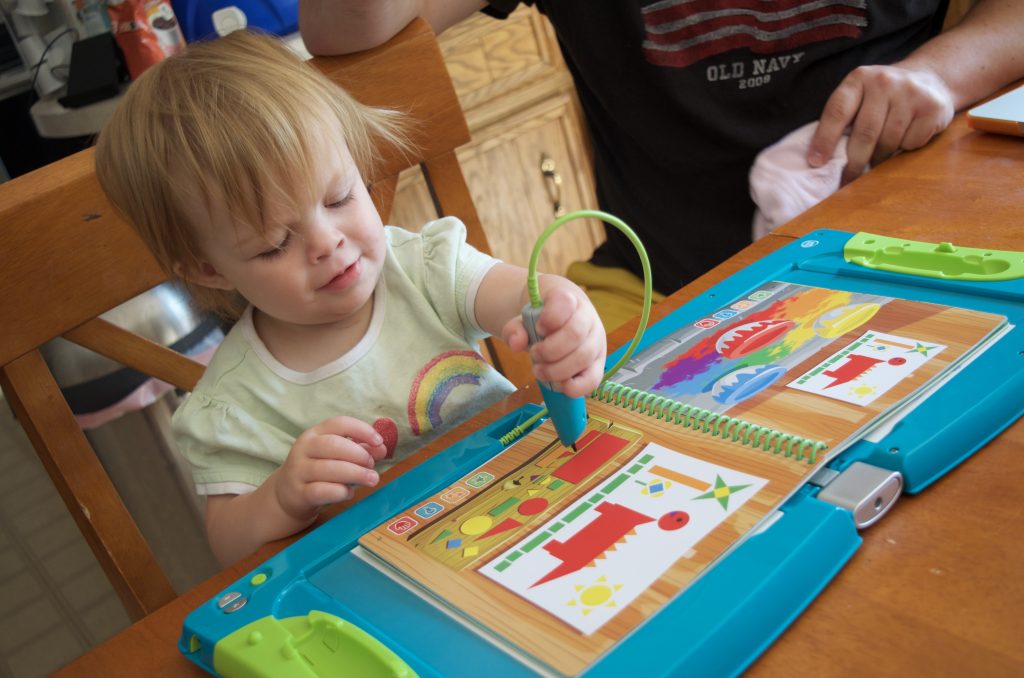 As a LeapFrog ambassador I get a sneak peek at a lot of their new awesome products coming out and they recently sent me their new LeapStart Reading system to try out. If you have used some of the original LeapFrog reading systems at home or in your classroom it's quite similar but with a sleeker and smaller feel to it. I also really like the targeted content in the new reading system books that we received.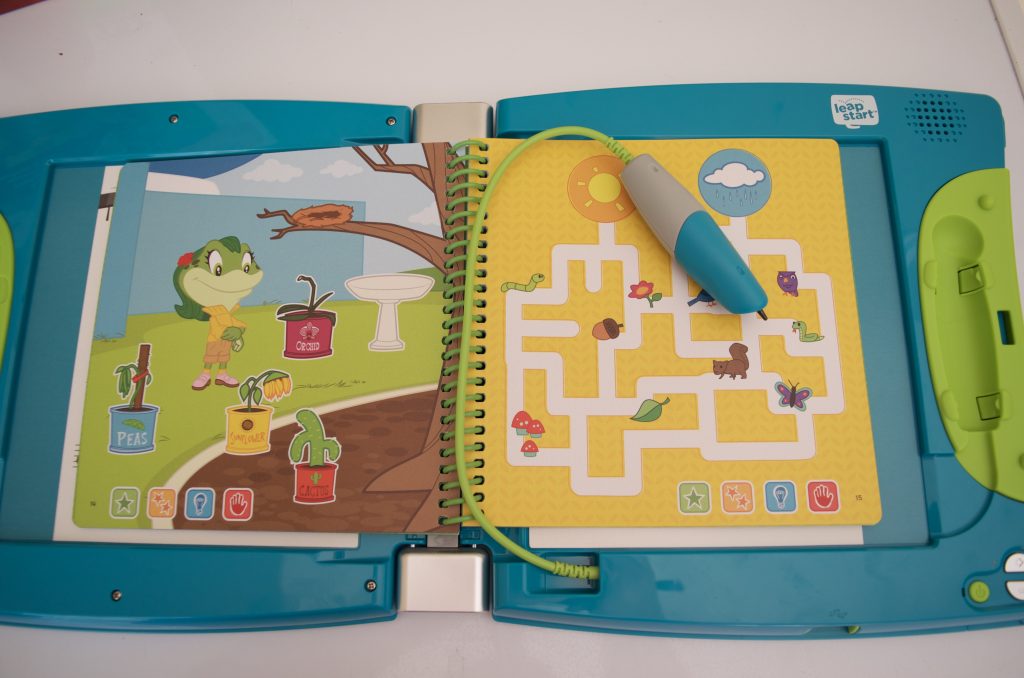 I love that the entire system doesn't take up nearly as much room as the bigger clunkier versions making it easier to store multiple sets. The product I have featured here is the LeapFrog LeapStart Kindergarten & 1st Grade Activity System but they also have a Preschool & PreK version that has handles built into the electronic "book". Both have jacks for headphones, stylus pens fitted to size for its age group, storage on the back for an activity book, and can hold 8+ books in its system.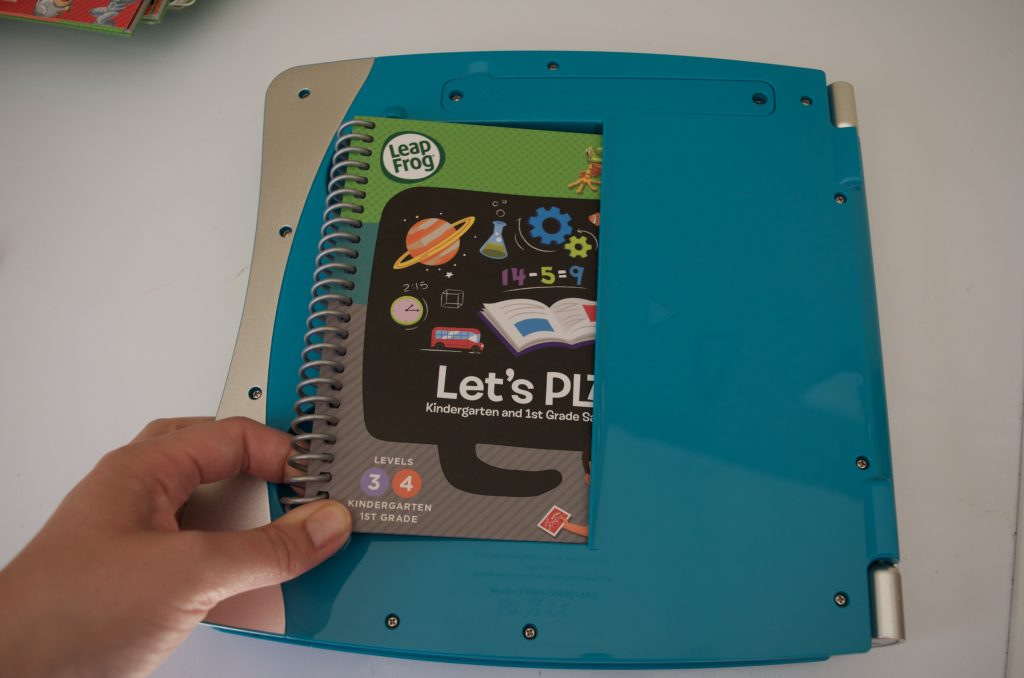 Aside from use in the classroom these are the kinds of educational reading products I like to use with my own kids at home. They are fun, educational, easy to use, combat summer brain drain, and is a wonderful tool to use with my toddler/preschooler as well as my older kids. There are different books for different age levels and various subject areas inside of each one. Below is a list of the books and their subject areas that we received: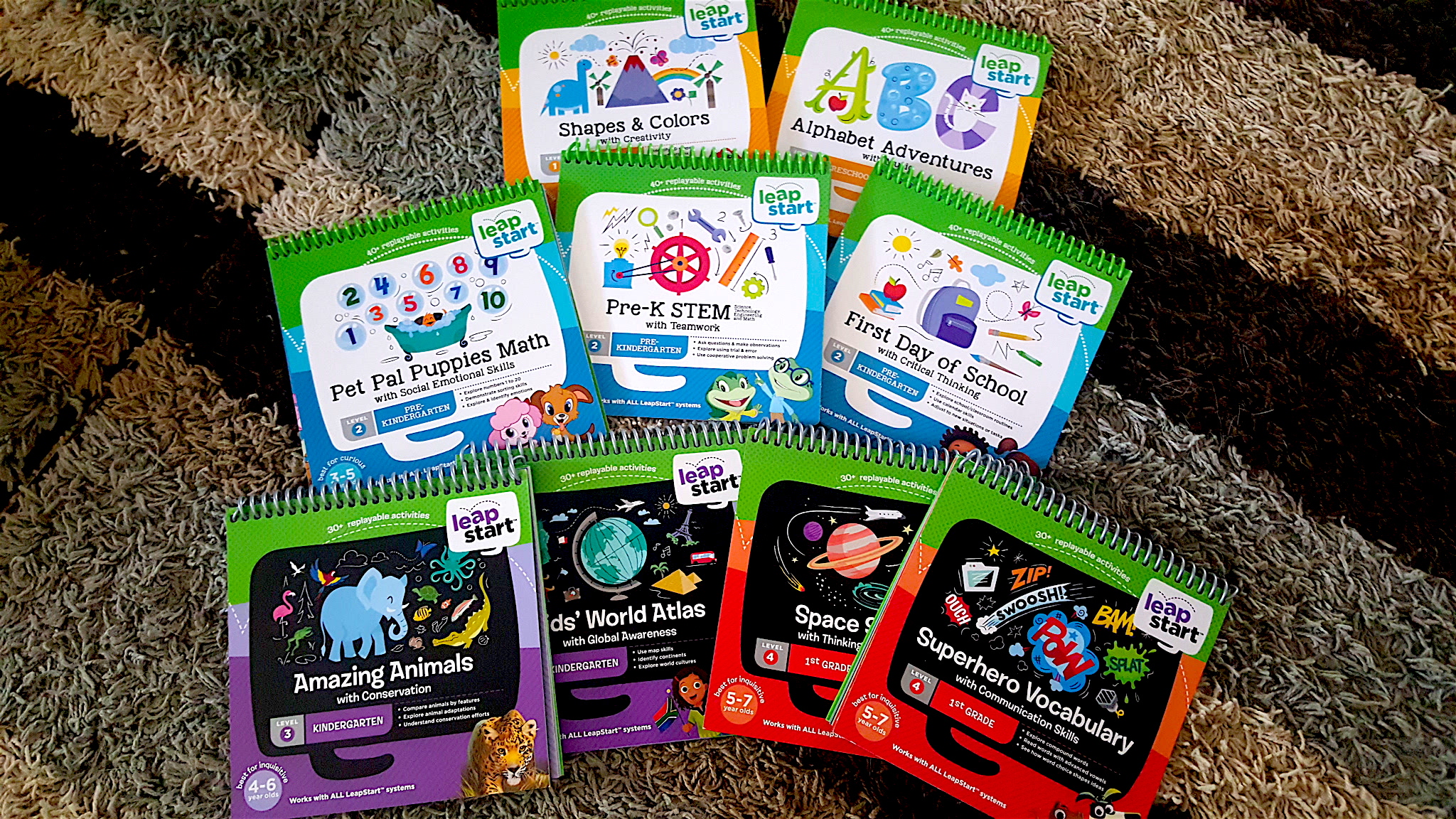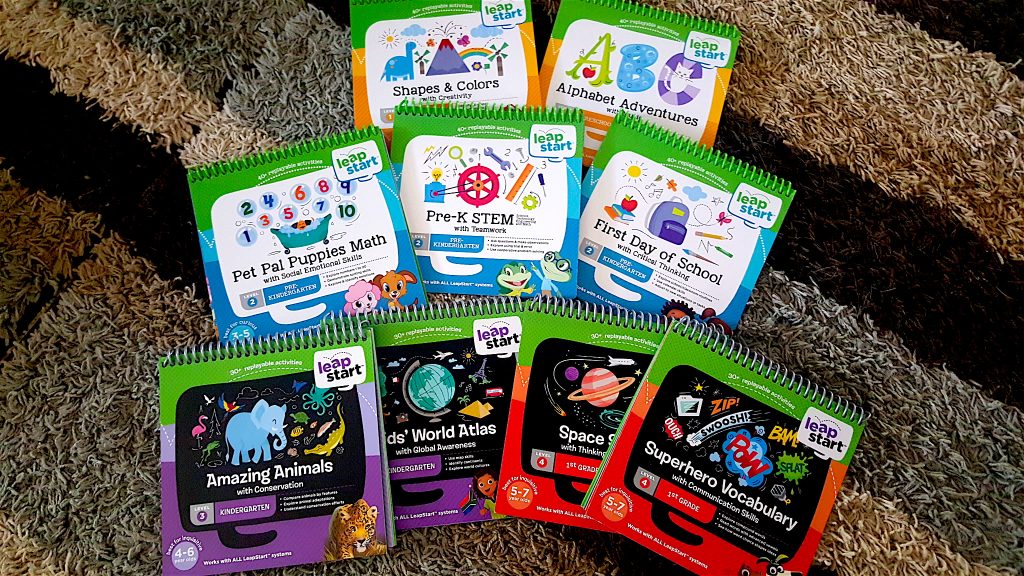 Level 1: Preschool
Shapes & Colors w/Creativity – 2D shapes, patterns, rhythms/music
Alphabet Adventures w/Music – letters/sounds, book/reading basics, rhyme/alliteration
Level 2: Pre-Kindergarten
Pre-K STEM with Teamwork – trial/error, problem solving, observations
Pet Pal Puppies Math w/Social Emotional Skills – 1-20, sorting, emotions
First Day of School w/Critical Thinking – school routines, calendar skills, adjusting to new tasks
Level 3: Kindergarten 
Amazing Animals w/Conservation – adaptations, conservation, animal features
Kids' World Atlas w/Global Awareness – map skills, continents, cultures
Level 4: 1st Grade
Space Science – solar system, sun characteristics, tools for space study
Superhero Vocabulary w/Communication Skills – compound words, advanced vowels, word shapes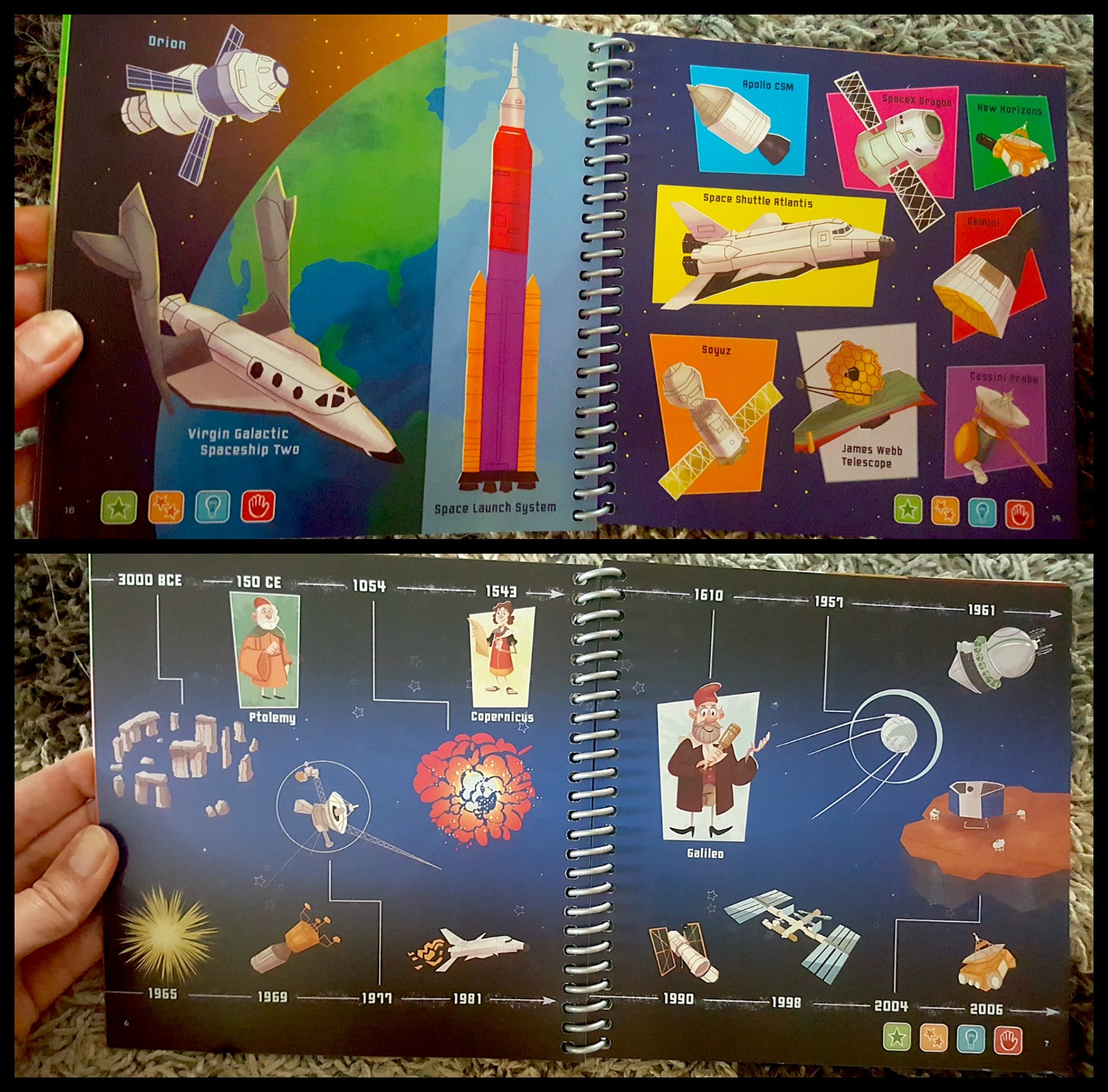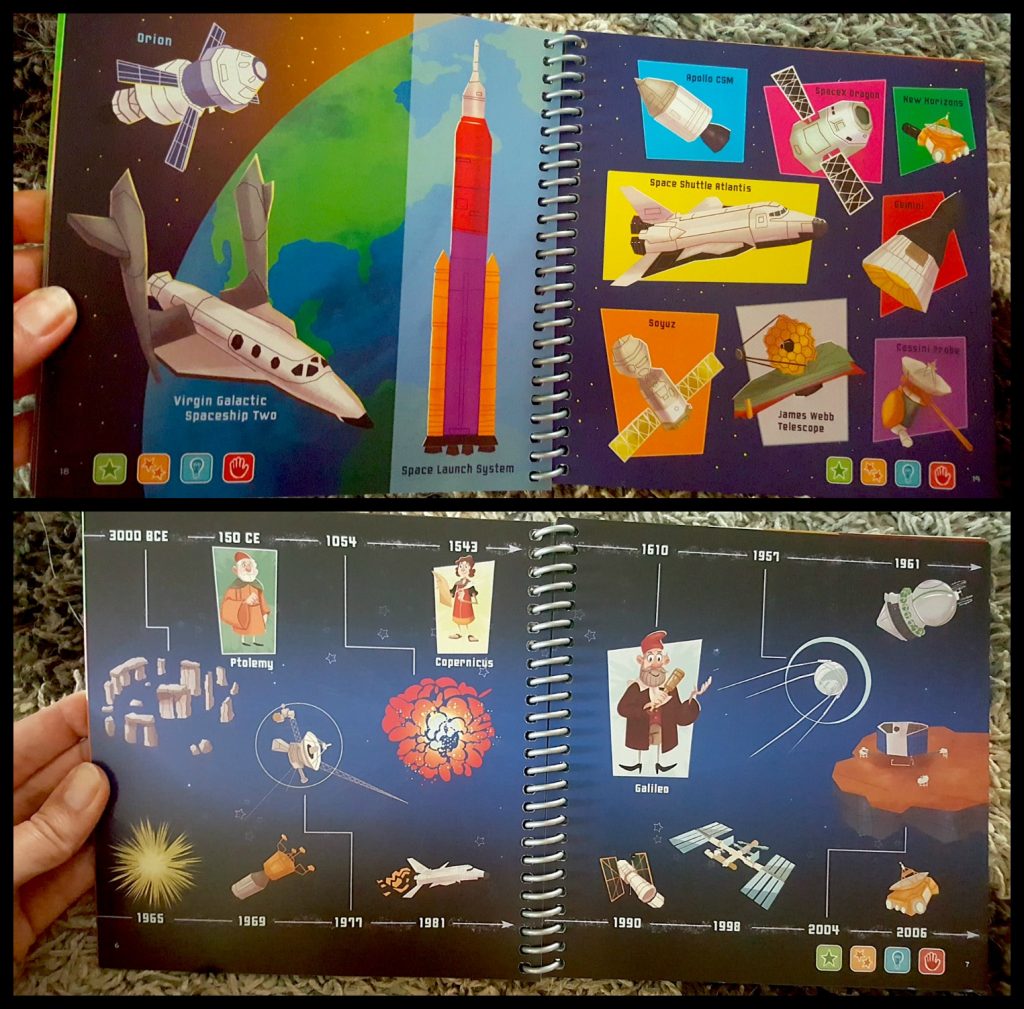 The first book I noticed right away was the Pet Pals math with SOCIAL EMOTIONAL SKILLS! This is such a vital area that isn't always included in working with kids! I was really happy to see that book which not only has stickers included but it helps kids to identify emotions through facial expressions and be aware of others' needs. I truly fell in love with all of the books and I geeked out a little when I saw how advanced the Space Science book was!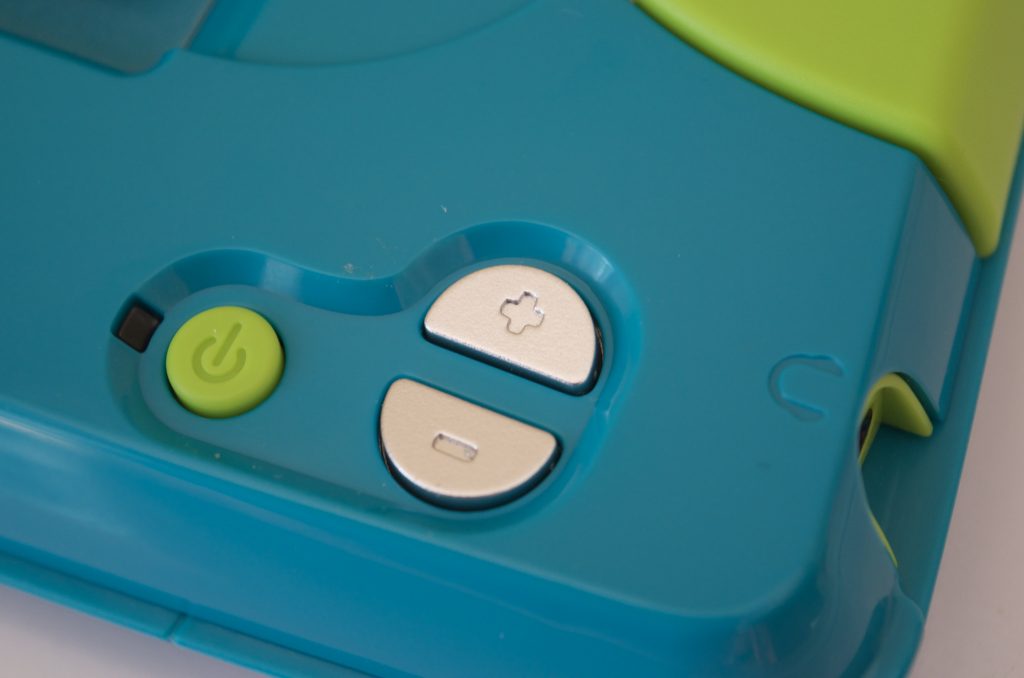 The volume and power buttons are large and easy to locate making this ideal for kids of all abilities to use easily.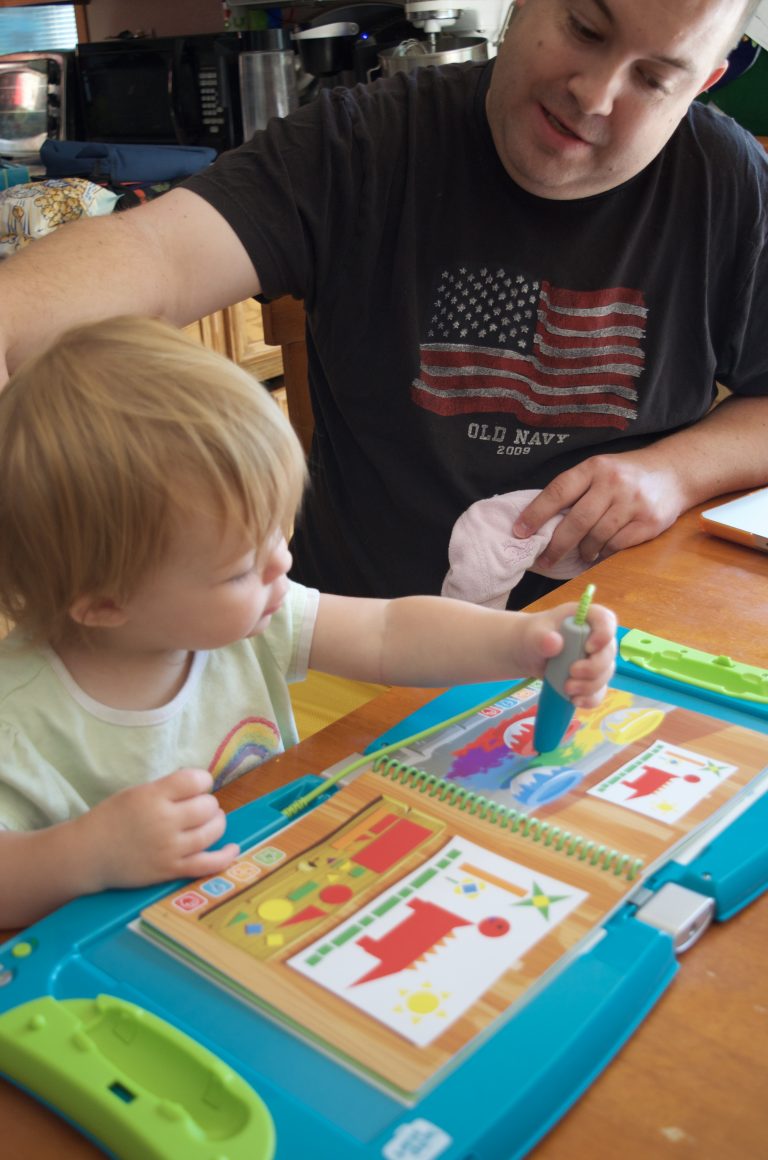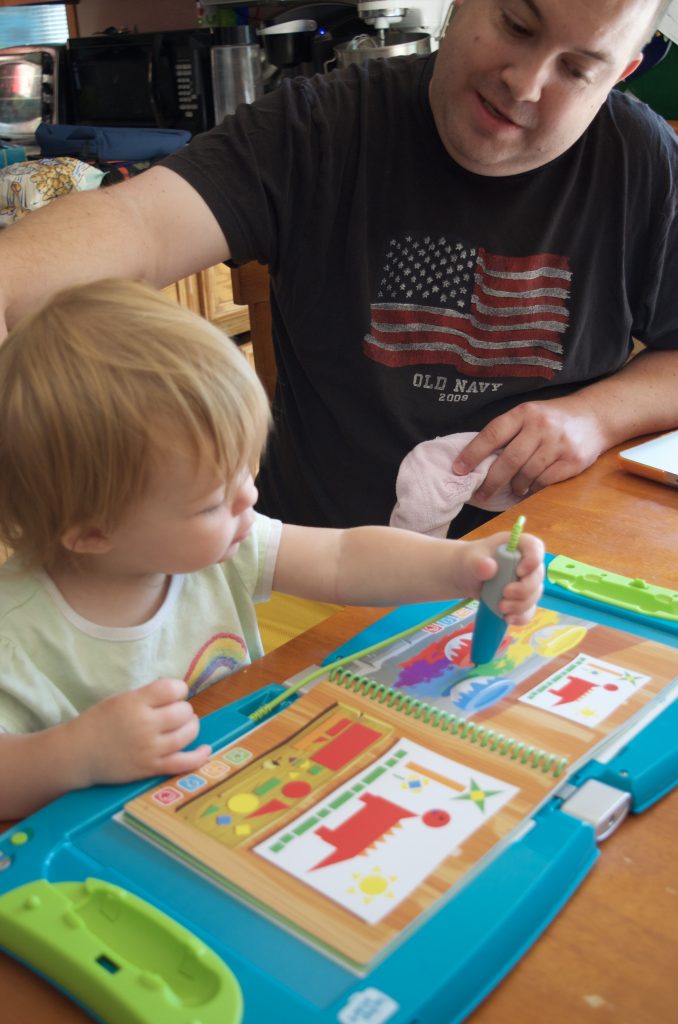 Although my daughter is still a little young we have been using this system to help teach her colors and shapes. We have heavily relied on LeapFrog products as a tool with our children to help expand their education for learning and having fun at the same time. I LOVE how interactive and eye catching the products are and how highly educational they are. If you loved the original LeapFrog reading systems then you'll REALLY LOVE this LeapStart set!
You can scroll through the pictures below to get a sneak peek at some of the LeapStart books! You can purchase the LeapFrog LeapStart Reading System and books on Amazon or in major retailers! Click here just to check out the various books!