Healthy Snacks & Energy / Fitness Drinks from Vitacost
This post may contain affiliate links, view our disclosure policy for details.
It's that time of year again when moms are frantically stocking up on school supplies and school clothes and teachers are dragging themselves into their classrooms to get things prepared for the school year! As you guys know my husband is both a dad, a principal, and a teacher so he totally understands the frantic busy schedules in the beginning of the school year! One thing we strive hard for especially during this time is to stay healthy and keep that energy going. Vitacost sent me a box of samples to try out which we decided was really perfect for both guys and gals as we all approach this busy time of year!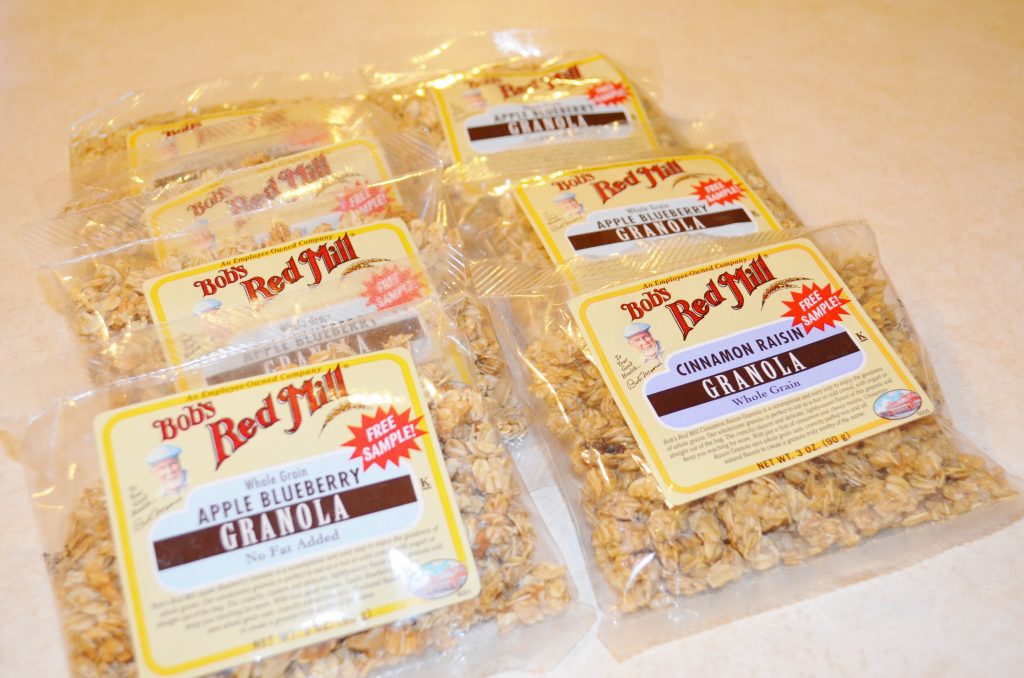 If you haven't tried Bob"s Red Mill granola snacks they really are quite tasty! I've tried both the Apple Blueberry and the Cinnamon Raisin and there are SO many things you can do with them!  You can eat them by themselves, mixed in some yogurt, added to your cereal, and even throw them in some homemade trail mix or granola bars. I am not the biggest dried fruit fan but I was OK with these granola packs. They are all natural with real fruit in them so it's not processed which is what I prefer. And they are rather chunky in size so you feel like you're really getting a good snack if you're extra hungry. In fact my kids saw these out on the table and began asking for them! They would even grab them to eat in the car when we were headed out the door. I am planning on purchasing the larger bags so that I can incorporate it as a healthy snack into their school lunches throughout the year.
See MORE Bob's Red Mill flavors from Vitacost at up to 47% OFF retail!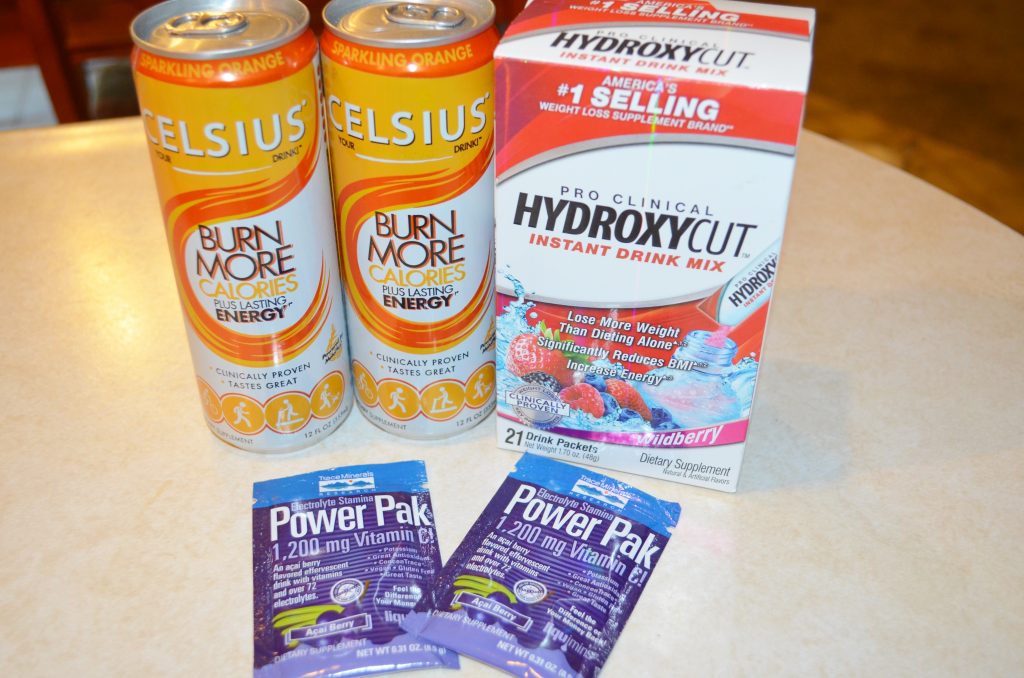 Celsius Sparkling Orange Energy Drinks were the first thing out of our sample box that my husband tried. It's enriched with vitamins and although it doesn't really taste that great it gave my husband an incredible energy boost! It is a pre-exercise supplement drink which gives you an extra boost while working out. Hubby would drink it before starting up his Tae-bo and said he could definitely notice an energy boost during his work out! It is supposed to burn 100+ calories per can with moderate exercise and is a great quick on-the-go energy booster to just pop open and drink!
The Hydroxycut Pro Clinical Instant Drink Mix has been my husband's absolute favorite product that we received and for him it is working incredibly well. In fact when we run out he already has plans to buy more. It's a powder drink mix that increases energy and helps with weight loss. The site claims that the test subjects lost 7 times more weight and I have to say with my husband's experience that he is easily losing a pound a day! And not only that but it has seriously curbed his appetite. Since he started taking the Hydroxycut regularly he no longer has those late night snacking habits. Obviously there is a cut off somewhere but for the week he has been on it he has lost about 7 pounds without a real diet change and with moderate exercise! In fact it's kind of been a joke this week because after he drinks his packet of Hydroxycut he says "Ok – I'm about to have a lot of energy so do you want help weeding the garden?" or whatever other chore I have been working on. He says the taste isn't really that great but the results are so positive he doesn't care about the taste.
We also received the grape-flavored Power Pak Vitamin Packets which has 1200mg of Vitamin C! Now for flavor this was my husband's favorite! He said it tasted SO good! It is gluten free, vegan, and is low sugar. Just mix one packet in with your water and enjoy the light fizzy spritz! It's a great antioxidant boost when you're feeling run down! My husband took it every afternoon when he was feeling a bit tired and it would give him an extra boost of energy. It includes all electrolytes and 72 other minerals so it's chock full of healthy!
PLUS make sure you sign up for Vitacost to receive a $10 OFF $30 coupon on your next order! They have all sorts of great healthy and natural products!
Disclosure: I received the above samples to try in order to write my review. All opinions are my own.