FREE Graphing Calculator PRO app (Android)
This post may contain affiliate links, view our disclosure policy for details.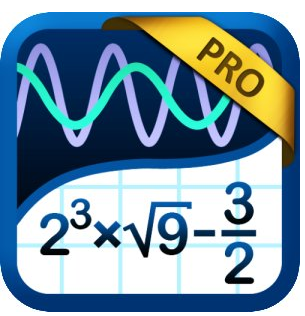 For a limited time only you can get the Graphing Calculator PRO app (Android version) for FREE! Normally priced at $5.99 this is the FIRST time this year it's been FREE!! This can change at ANY time so check the price before you download it! It has fantastic reviews!
Product Features
Graphing calculator with algebra. Essential tool for school and college. Replaces bulky and expensive handheld graphing calculators.
Multiple functions on a graph, polar graphs, graphing of implicit functions, values and slopes, roots, extremes, intersections.
Algebra: polynomials, polynomial equation solving, matrices, fractions, derivatives, complex numbers and more.
Shows results as you type. Use menu to switch between modes.