Incorporating Nature into Sensory Activities
This post may contain affiliate links, view our disclosure policy for details.
I LOVE sensory activities so I decided to combine it with a little outdoors scavenger hunt for the boys. They LOVE the outdoors, as most kids do, so I handed them each a basket this morning and told them to fill it with rocks, leaves, sticks, flowers, and anything else that they wanted to use for a painting project.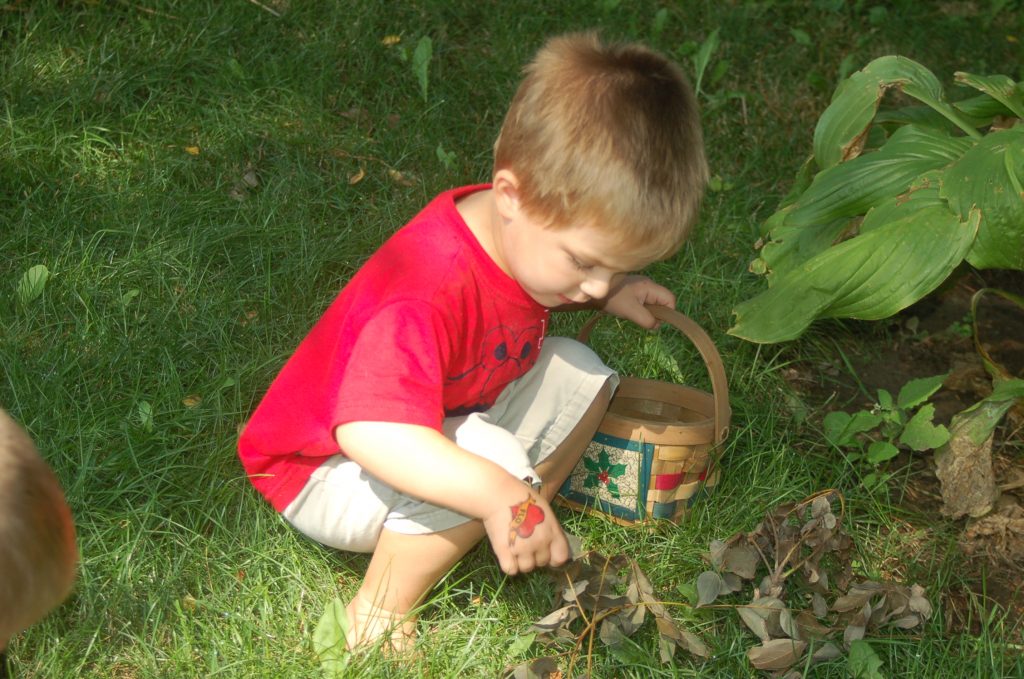 They spent a good 20 minutes or so hunting around the yard in different places looking for various items to use.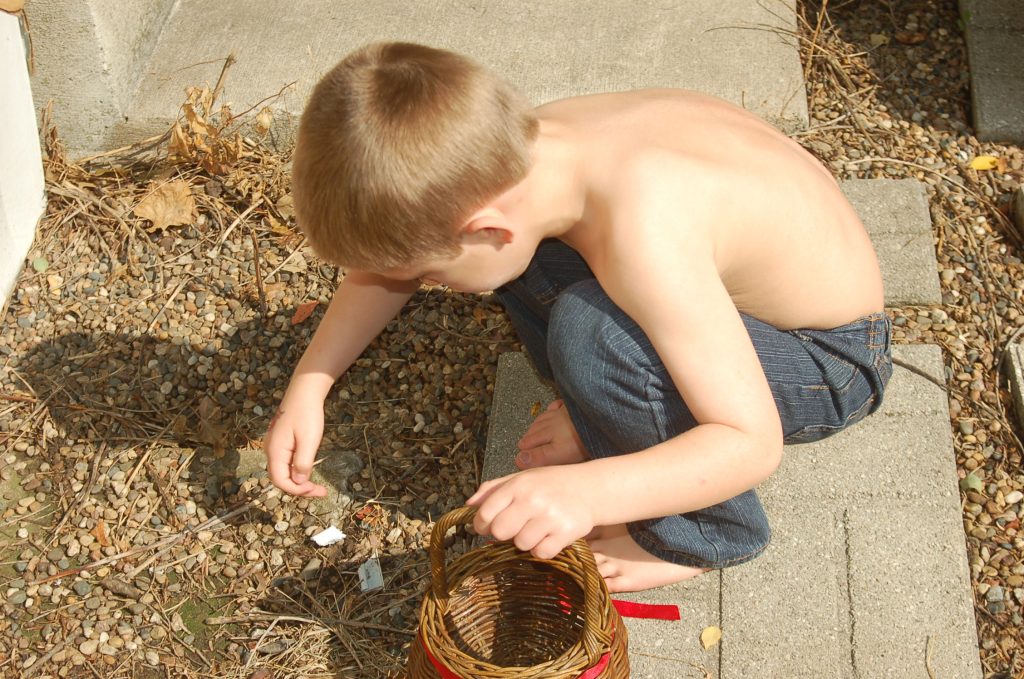 Then we headed indoors. I have a huge roll of art easel paper so I laid it across my dining room table and we decided to make one large banner that everyone could work on together as a team to bring out some family creativity. I pulled out stacks of paper plates, washable paints, glue, colored sand (make your own art sand tutorial), sponges, paintbrushes and of course their baskets of items from outside. My dining room table looked crazy but lots of fun! We had a LOT of things going on all at once!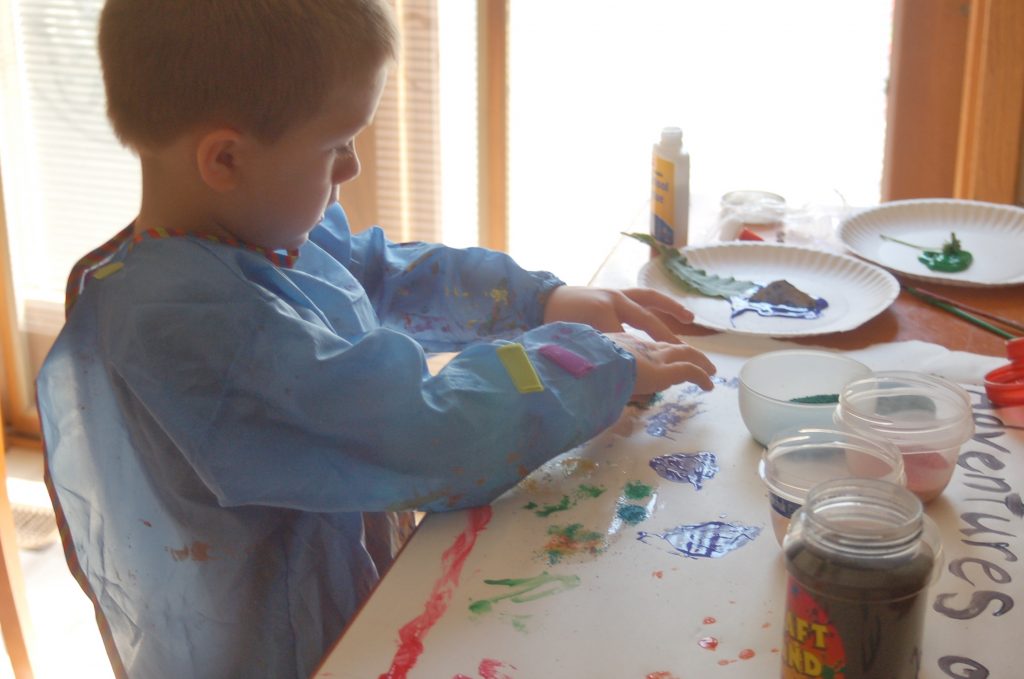 The kids dipped their flowers and rocks in the paint, then used them to paint on our banner. After we were all done working on the banner the kids painted their rocks and let their painted flowers dry out to keep in their science center in our basement.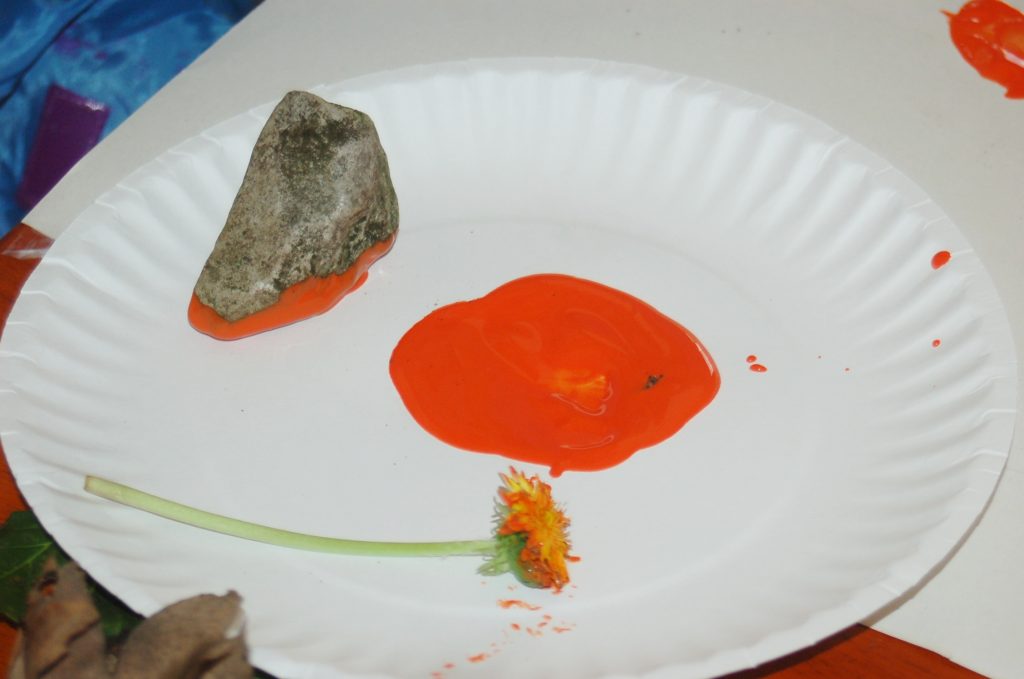 Isn't it awesome? My kids wanted me to paint "Adventures of the Earth" on the banner which I thought was a perfect phrase for this! As you can see we glued on sticks, leaves, did hand prints, fingerprints, flower prints, and all sorts of other eclectic things!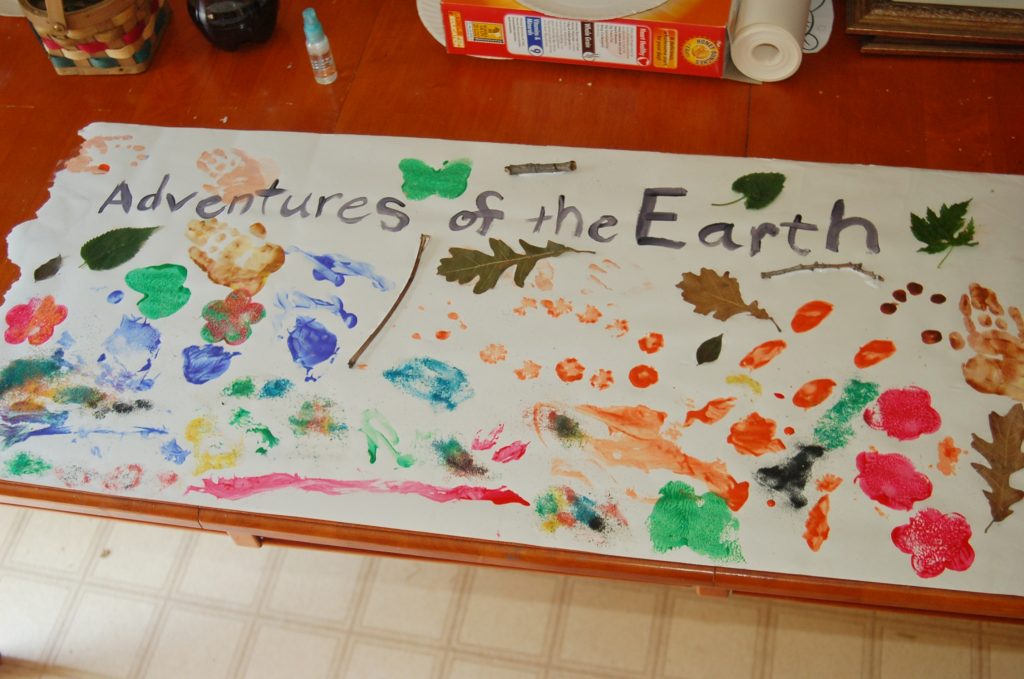 As soon as it's done drying I will be hanging this up in the basement over the kids science center area! I love displaying their artwork and it's a great way to personalize their space!
Try out these sensory activities for some more fun!
Check out this Killdeer Plover bird we came across:
See how EASY it is to tap maple trees for syrup with your kids: