Homemade Natural Lemon Sugar Scrub Recipe
This post may contain affiliate links, view our disclosure policy for details.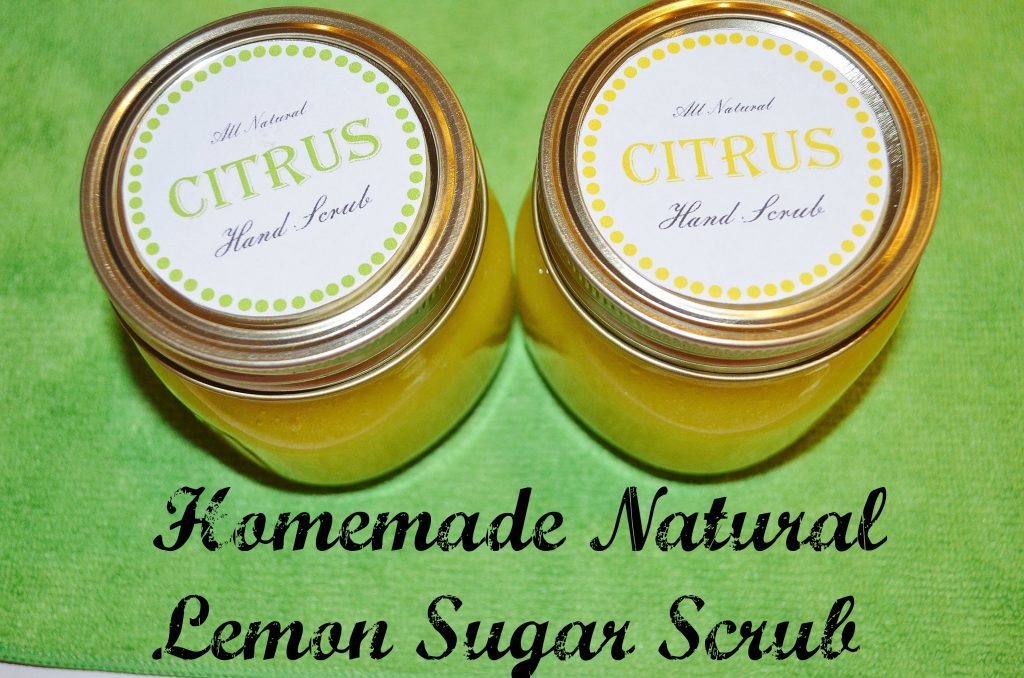 Lately I have really been excited to come up with all sorts of DIY Natural Recipes and I wanted to create a group of them that you can give as creative gifts for teachers, holidays, and any other "just because" reason! (Check out our recipes for DIY Laundry Detergent, DIY Dish Detergent). I purchased cute 8 oz glass jars with lids from Walmart which came in an 12 pack for $7.50. (I LOVE these jars but they were too small.) They also make awesome tween party ideas!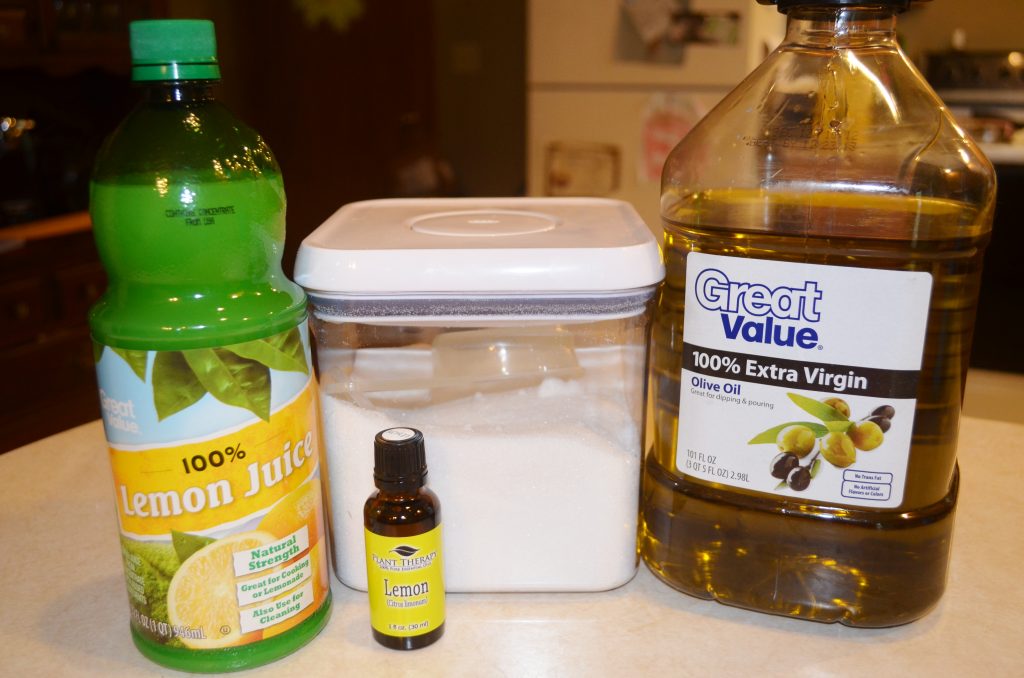 You'll only need 4 ingredients for this recipe:
*2 1/2 cups granulated sugar
*1 cup extra virgin olive oil (almond oil, sunflower or coconut oil can be used but are pricier)
*4 Tbsp. lemon juice
*20 drops lemon essential oil of choice
Mix all of the ingredients together in a bowl very well. The olive oil tends to be very strong in odor which is why I add 20 drops of lemon essential oil. You could probably add even more to be honest as the olive oil tends to soak up the fragrance. I haven't tried it with almond oil, sunflower oil, or coconut oil yet. Lemon essential oil is a great antiseptic cleaner. You can mix a few drops with a bottle of water to clean counter-tops and surfaces too! There are hundreds of uses for lemon essential oils!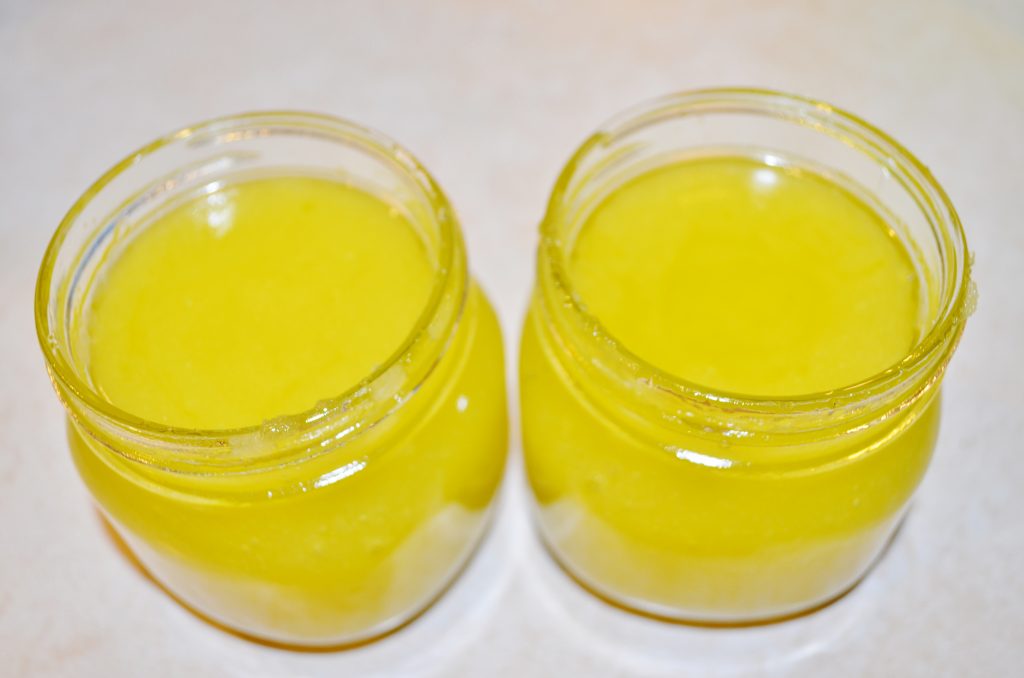 Carefully pour your homemade natural lemon sugar scrub into a jar with a lid. I used a funnel to pour mine so I didn't make a mess with the oil. If you find that the lemon scent still isn't strong enough you can add a few drops to the top of the jar.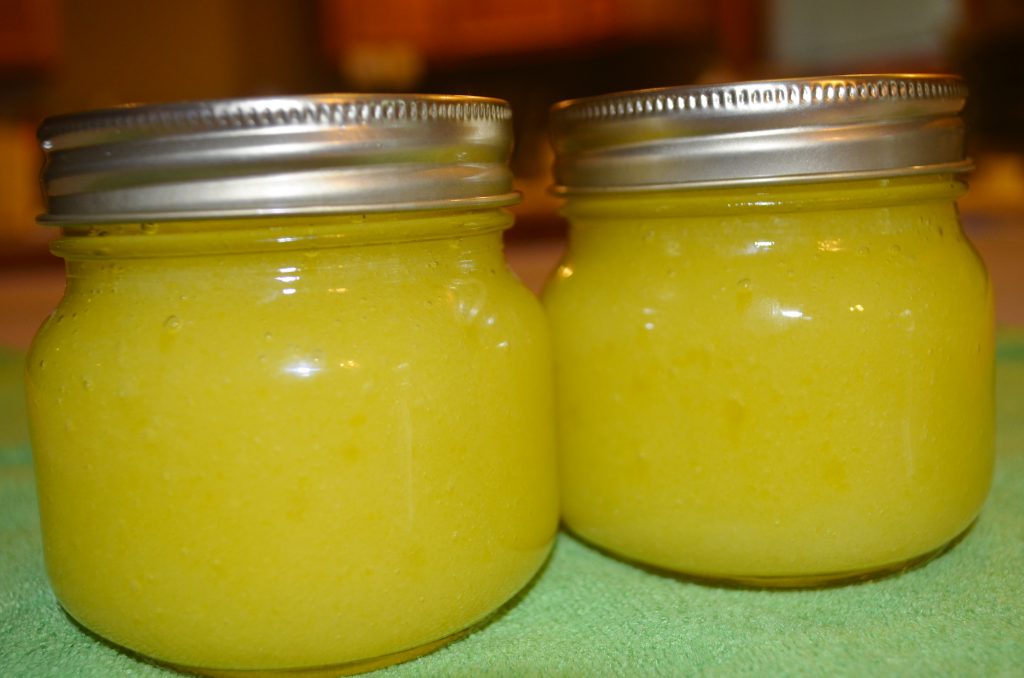 Screw the lid on tight.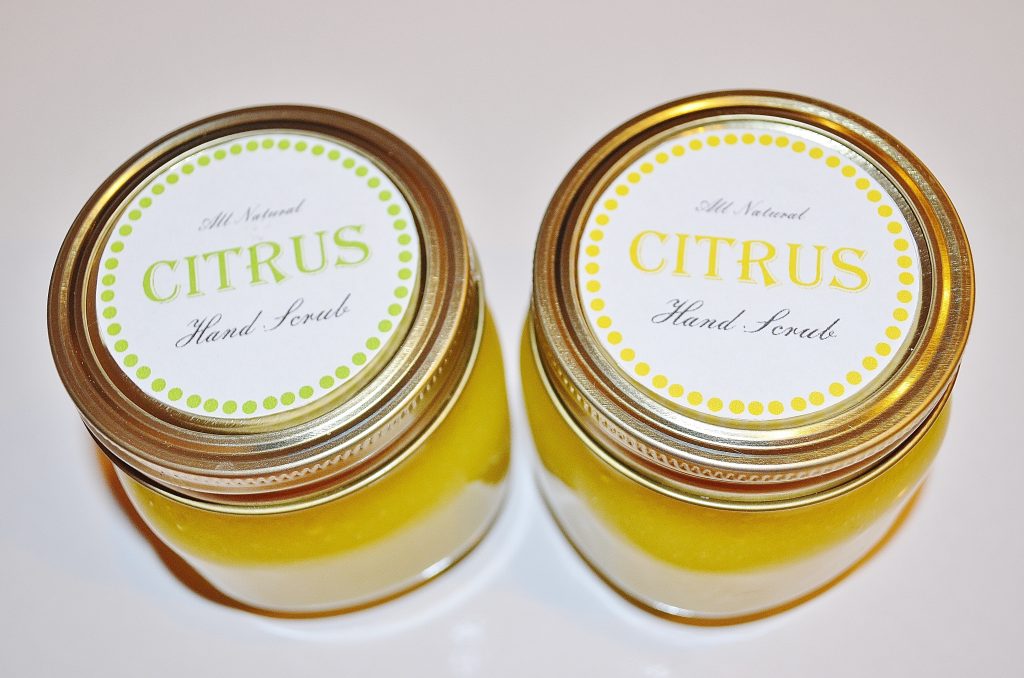 Then label and decorate as desired! I printed these free citrus sugar scrub labels from Small Home Love here. I also use this laminator so my labels are more waterproof. Plus it would make the gifts even look nicer! You can also add ribbons if desired to tie around the jar. This is SUCH a great moisturizing recipe and would be perfect in the winter as well as to get greasy grime and paint off of your hands! I recommend scrubbing your hands well with this Lemon Sugar Scrub, and then washing your hands with soap lightly to get rid of the excess oils.
This recipe makes enough for three  8 oz. jars.
Don't have time to make your own? Buy one of these instead!