Our #DayOutWithThomas – A Trip to Ride the Special Blue Train!
This post may contain affiliate links, view our disclosure policy for details.
I received media passes to attend this event. No compensation was received. All opinions are my own.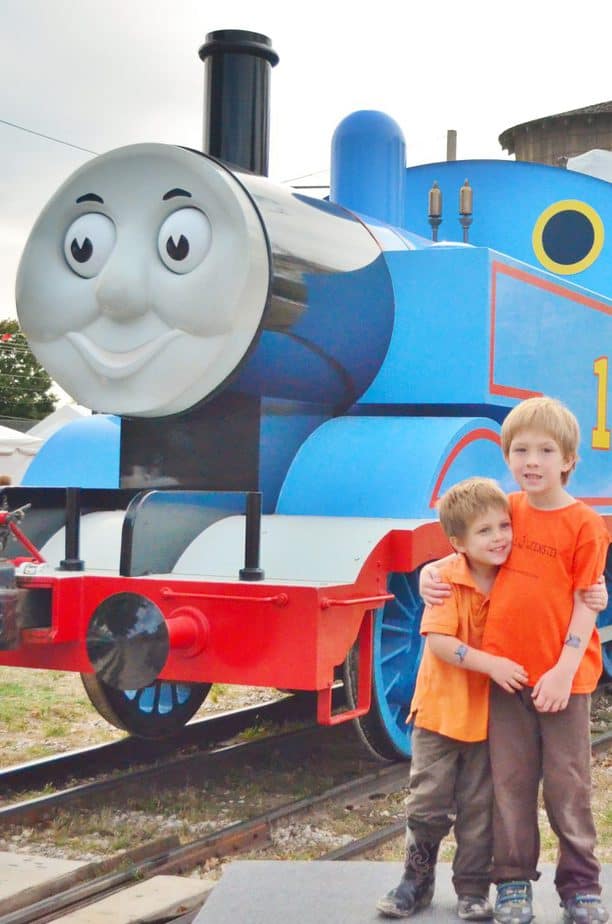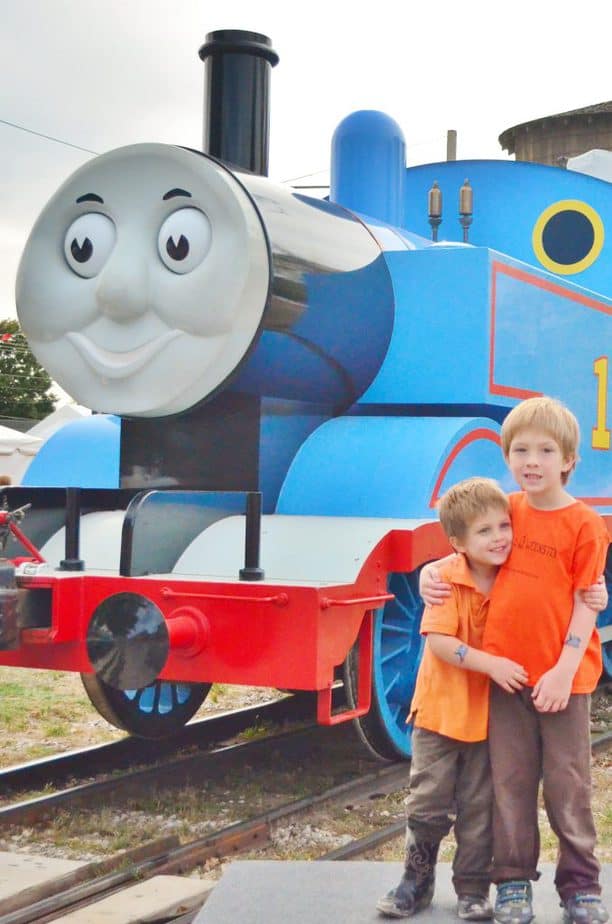 This was our second annual trip to attend the Day Out with Thomas event and my kids are already asking to go again next year! Last year we went in Florida but this year we had the opportunity to visit a new place in Iowa and traveled all the way to Boone to see Thomas! It was held at the Boone Scenic Valley Railroad which provided a lot of great hands-on opportunities with trains!! It was quite a bit smaller than the FL event that we attended but with a LOT more opportunities to ride and climb on trains which my kids really loved!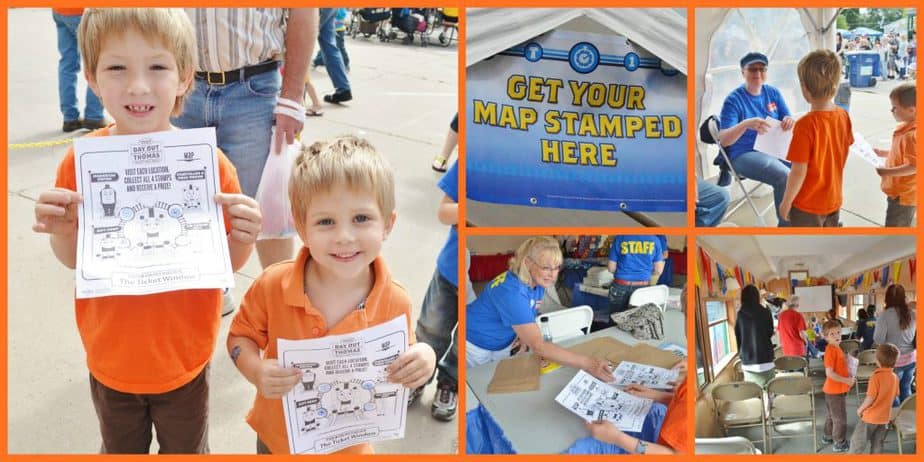 When we first arrived the kids were each handed a Thomas and Friends scavenger map. They had to visit four different stations and get their maps stamped to exchange for a cool pack of Thomas stickers! My oldest son was on a serious mission – he did not want to stop and see anything – he HAD to get his four stamps and stickers before he could enjoy his day – it was pretty funny! My youngest was just thrilled to have SO many trains out to play with!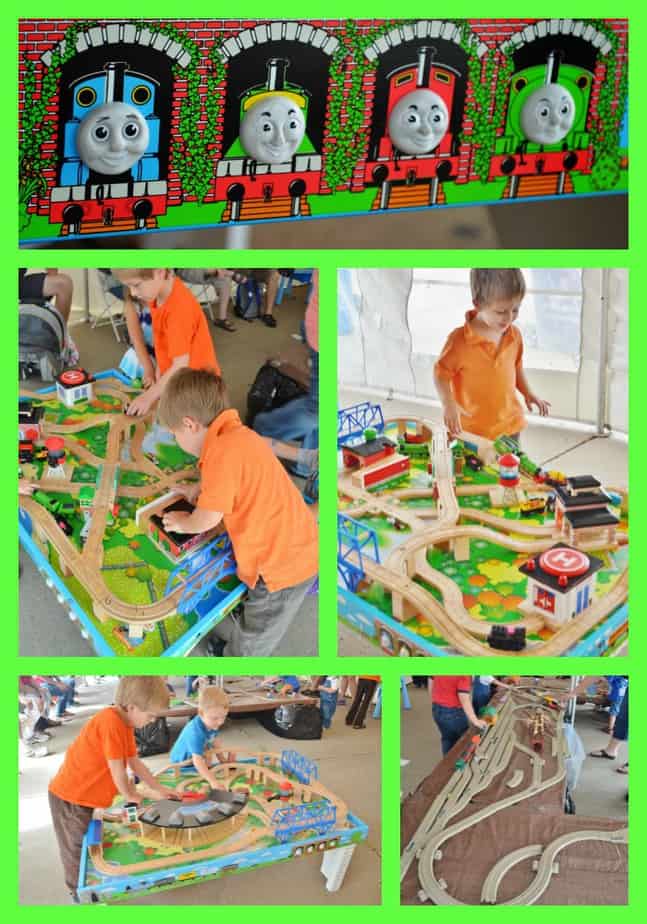 There was a HUGE tent set up with a load of train tables, tracks, trains and accessories! There must have been at leas 6-7 Thomas train tables and one HUGE LONG makeshift train tracks that I think they had piled on big haystacks with boards – it was pretty impressive! Stacks of trains galore – there were plenty of trains for a large number of kids to play at the same time. Electric trains, magnetic trains, all sorts of them!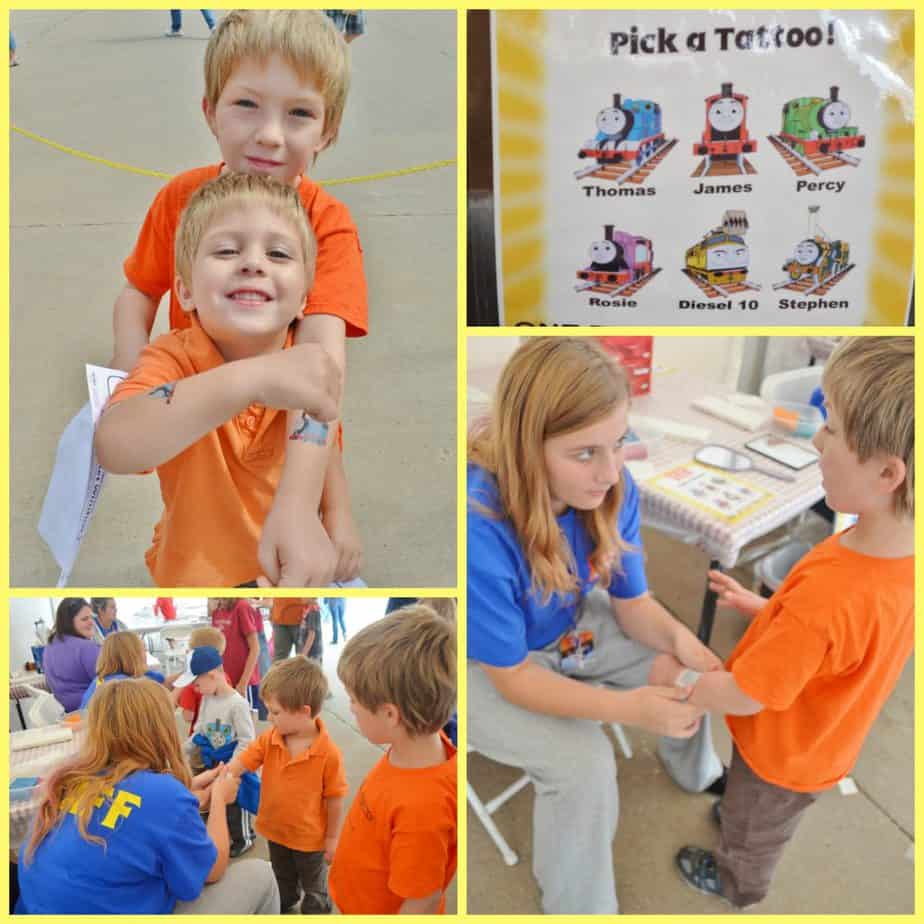 As we left the train tent there was a tattoo station where the kids could choose which Thomas & Friends character they wanted on as well as some craft/coloring stations too. Both of my boys proudly displayed their Thomas tattoos! All of the volunteers were so friendly and you could really tell they enjoyed being there.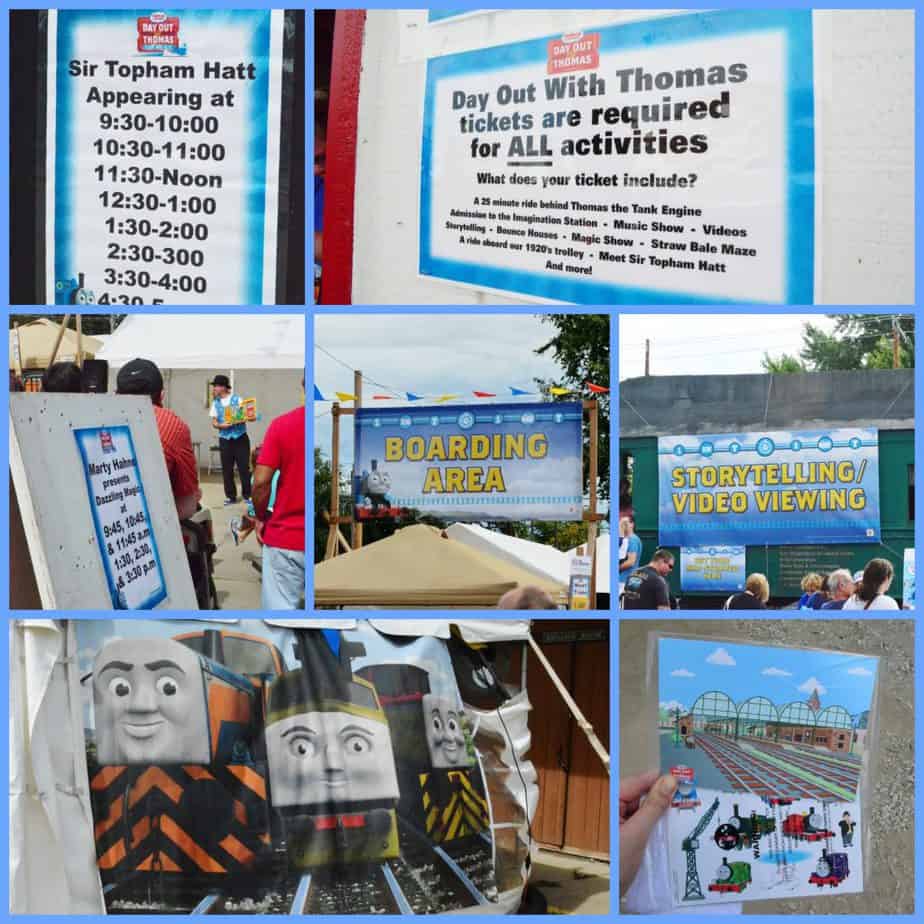 This Day Out With Thomas event in Boone, Iowa had a lot of other fun things for the kids to see like a magician, a band with instruments out for the kids to play on, a bouncy house that was FREE with admission to play in, a straw hay maze and more! And the storytelling & video time was inside a cable car which was really cool for the kids. They really had access to get on a lot of different types of train cars here.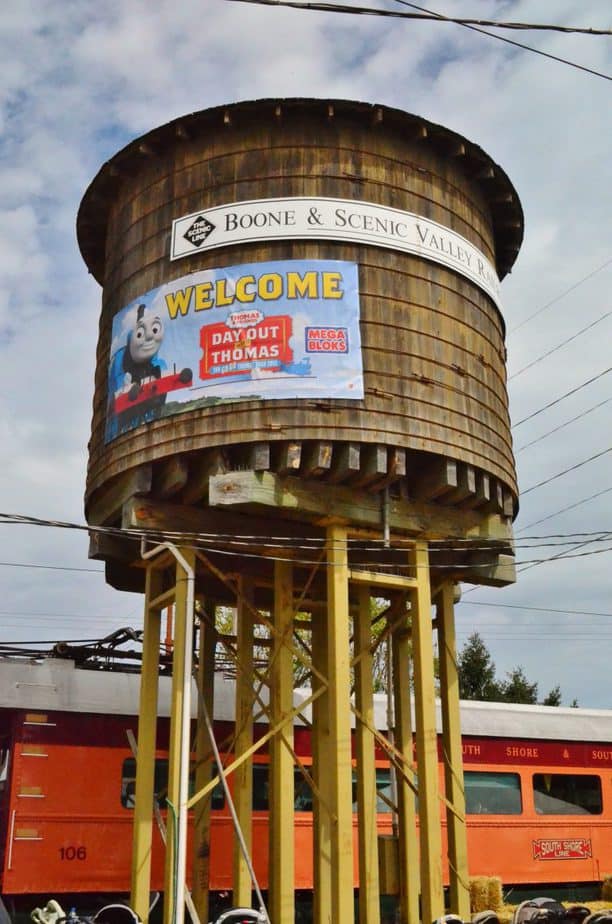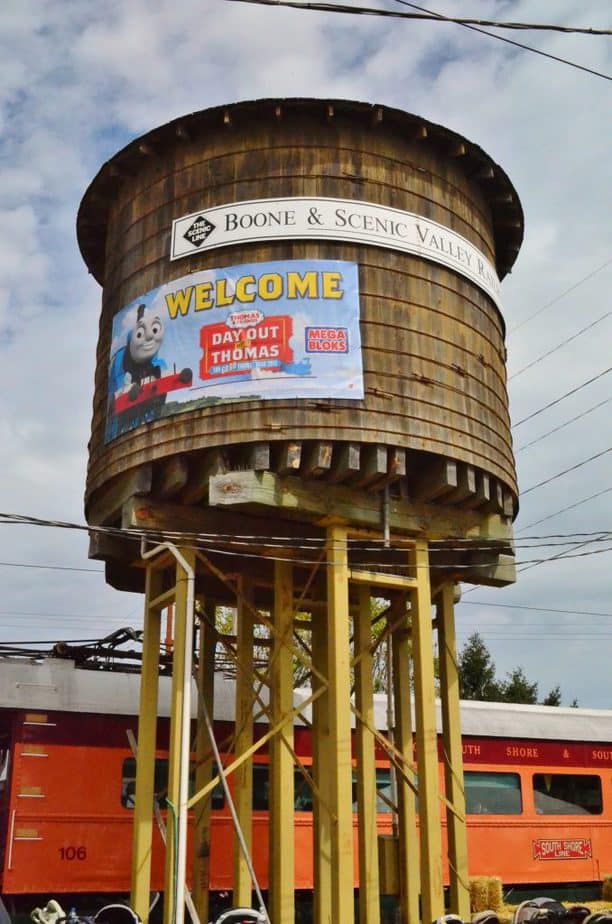 And check out this awesome water tower!! It was SO cool – I can't believe they got a big Thomas banner up there! It was pretty cool and one of the first things I spotted from the parking lot.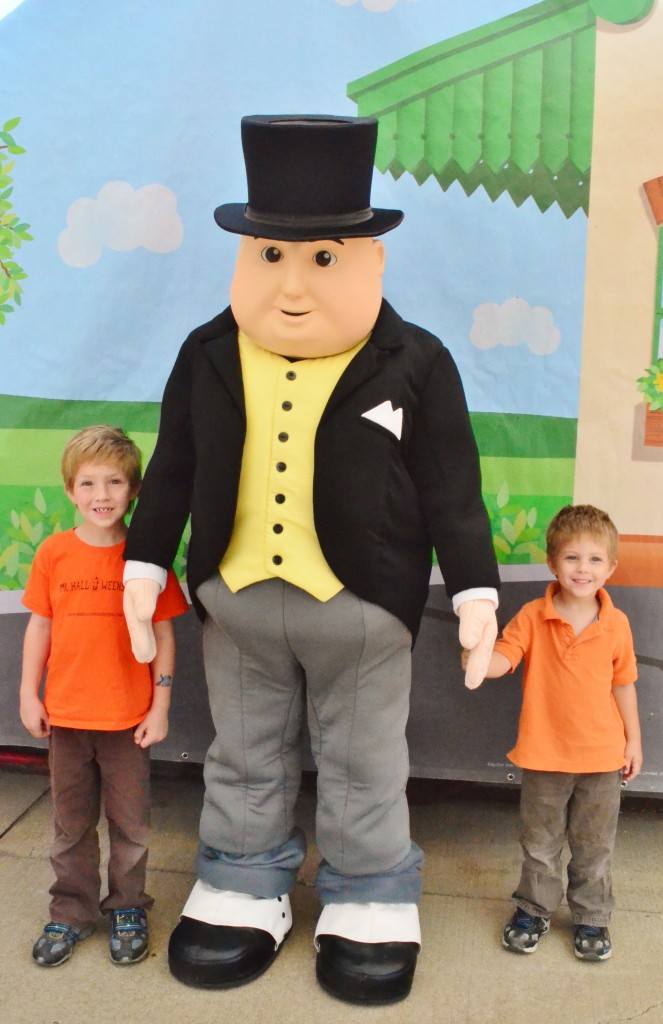 And what would a Day Out With Thomas be without Sir Topham Hatt?? He was definitely the most popular tent at the event (other than riding Thomas of course!) – the line was pretty long the entire time we were there! The first thing my 6 year old said when we got up to see him – "WOW his shoes are SO big!" Hah!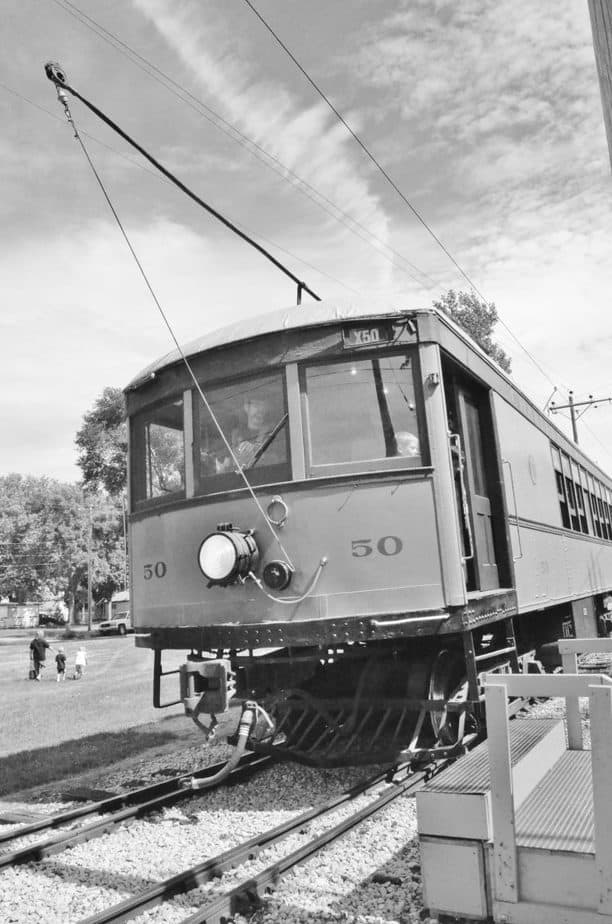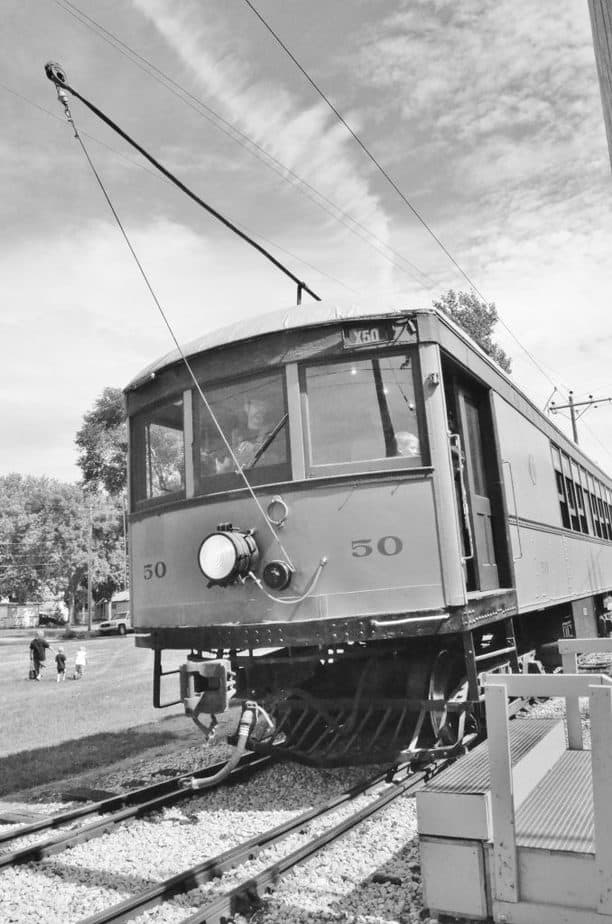 I was SO excited to see that they also had a working electric trolley that we rode while we were waiting for our ride on Thomas! The trolley took us into town and back again. The car was from 1915 and still had some of the original stained glass panels!! It was a very cool experience.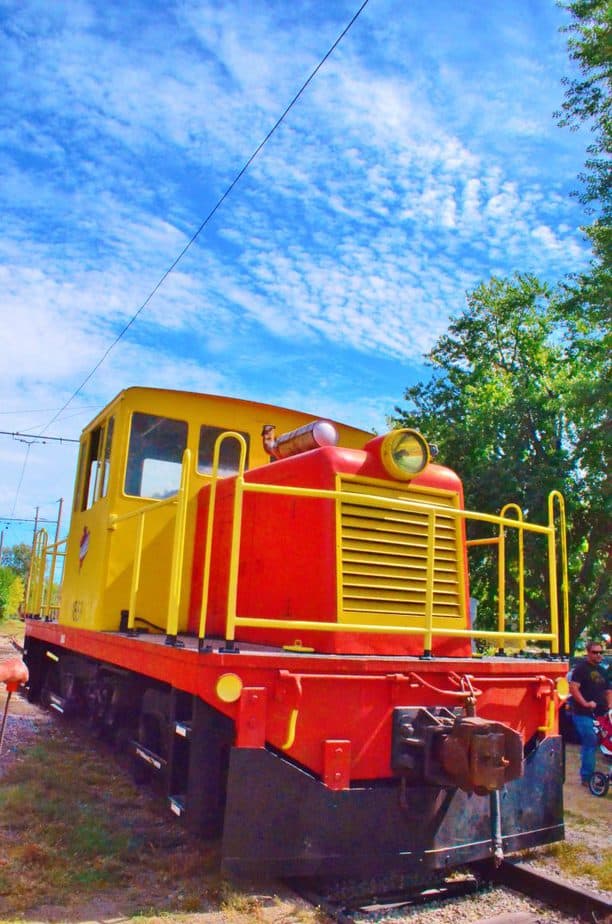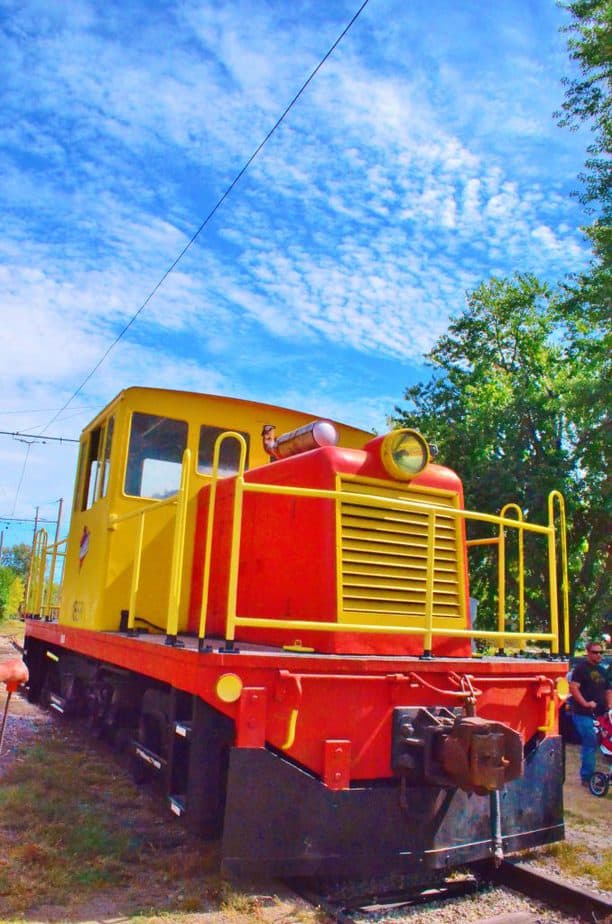 They also had this old car stationed on the tracks for the kids to climb in and out of which was pretty cool!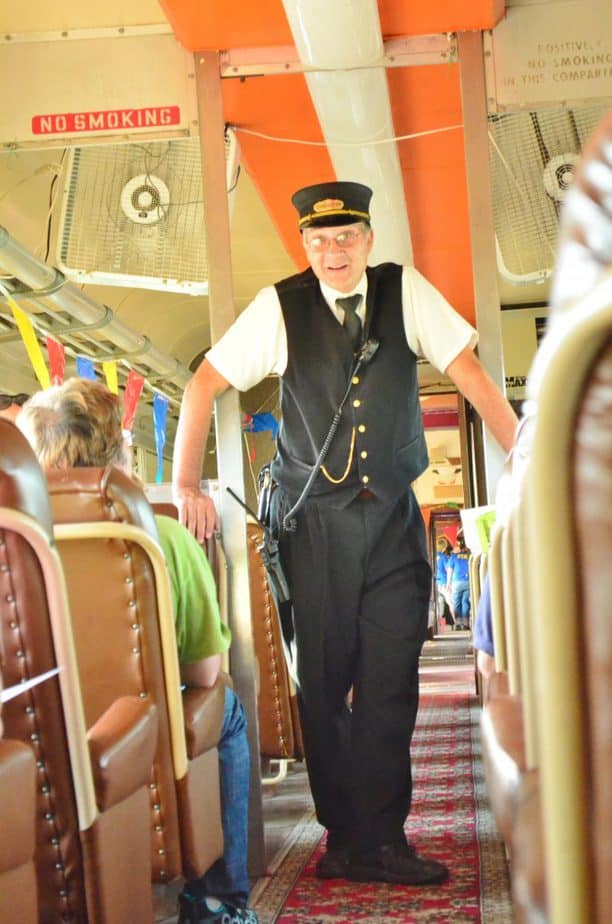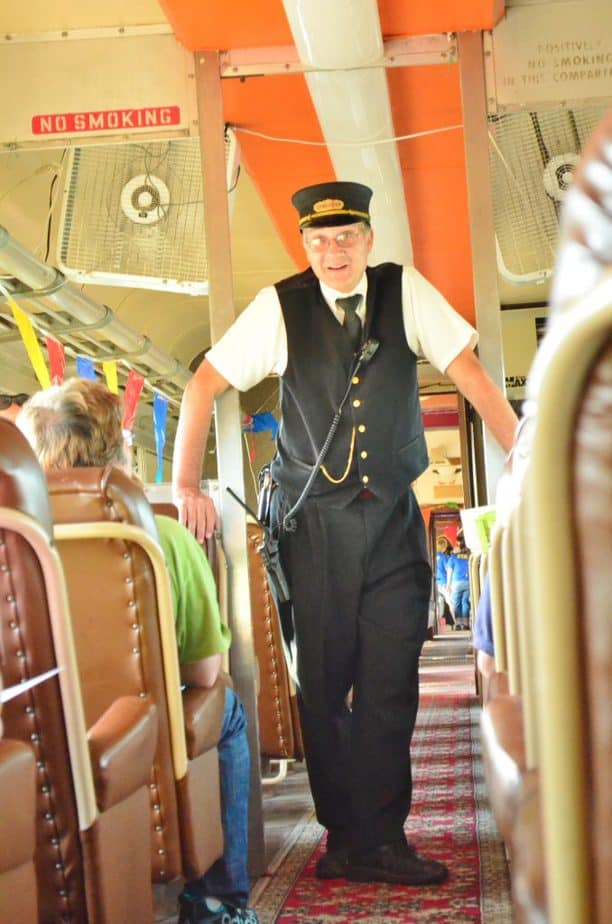 TOOT TOOT! Time to ride Thomas the Tank Engine! The conductor came through to talk to each of the children which was pretty special for my kids who asked him all sorts of questions! And at the end of the ride they handed our Jr. Engineer Certificates to all of the kids who rode on the train! And of course, the familiar Thomas & Friends music was playing in the background! I'm sure it must have been pretty surreal to most of the kids there that day!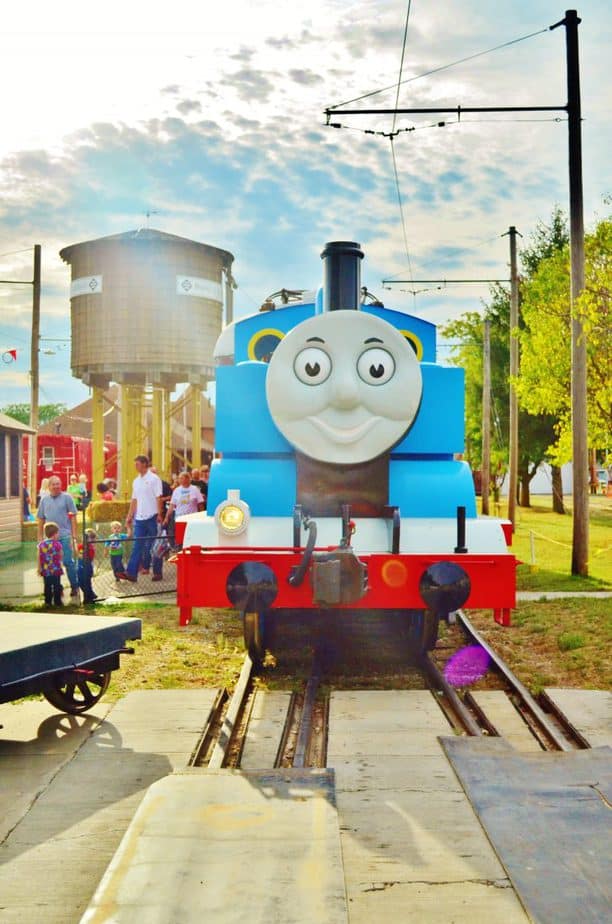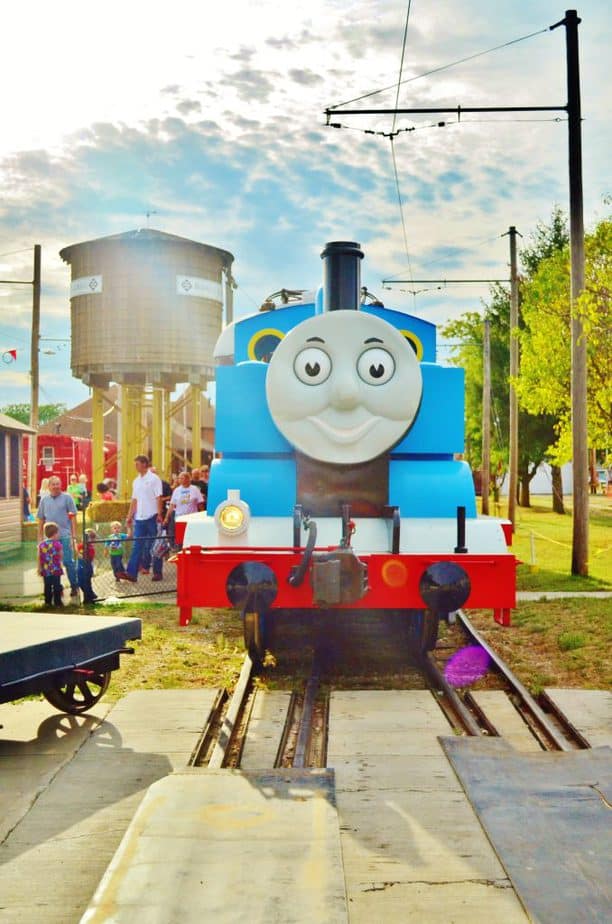 And one of my favorite "extra" features about the event – there is a special section set up in front of Thomas where you can take photos with your kids while he is loading up with passengers! Overall it's a really great day – my kids remember this event throughout the year. I was a little afraid my 6 year old would be getting too old for it but he loved it and wants to go back again! Although there were mostly preschool-ish aged kids there I was surprised to see quite a few older boys as well! I love taking my kids because they have such fond memories of it and will remember it for a long time!  My son even took his special Jr. Engineer's certificate to school today for show & tell!