NO SEW Etch a Sketch Kindle E-Reader Device Cover
This post may contain affiliate links, view our disclosure policy for details.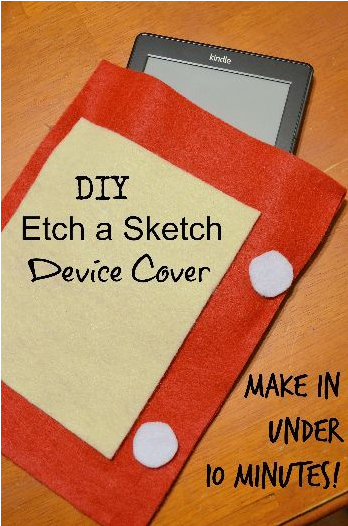 No SEW Projects are my FAVORITE and this nostalgic throw back to the Etch a Sketch toy makes the perfect DIY Kindle or e-Reader cover! Perfect for heading off to college or simply a fun back to school craft to protect your electronic reading device! All you'll need are several sheets of felt (red, white, and a cream or grey color) along with a pair of scissors, a small strip of velcro and your hot glue gun! And don't forget to grab your Kindle so you know what size cover you need to make!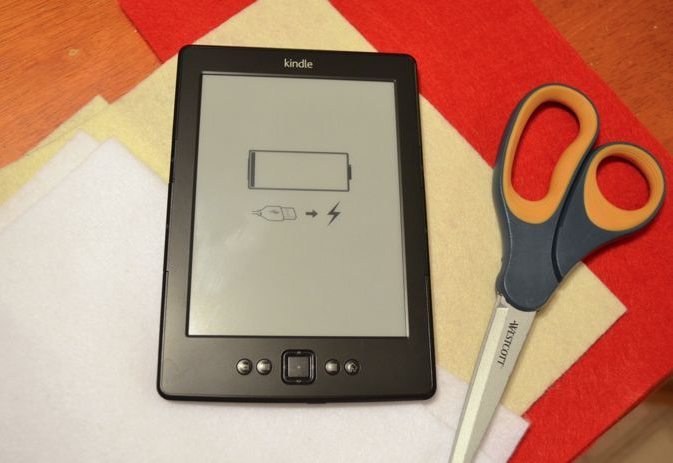 If you know how to sew you can make a pretty killer retro Etch-a-Sketch cover but for the rest of us we'll settle with this simple UNDER 5 minute project!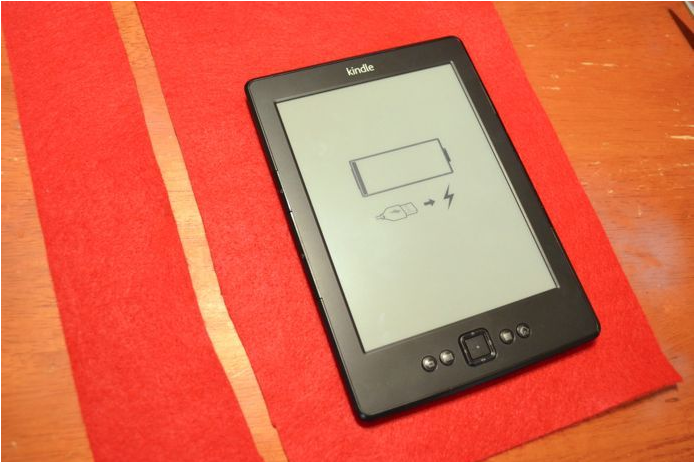 Begin by laying your e-reader on top of 2 sheets of red felt and cutting roughly an inch around 3 sides leaving one side long which will work as the flap. You just need to make sure that you can slide your device into the cover after it is glued together.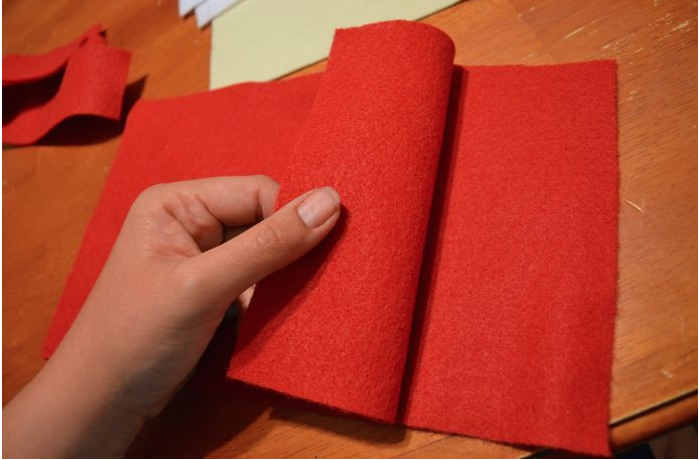 After you've trimmed your red felt to size hot glue 3 sides together leaving one side unglued to slip your device into.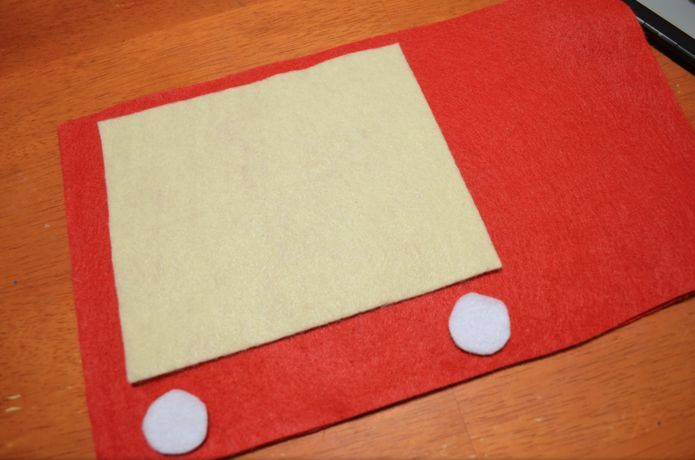 Although an Etch-a-Sketch has a grey screen I decided to go with a cream screen in hopes to have it monogrammed eventually. Cut your "screen" square to fit perfectly on top of your Etch-a-Sketch designed cover and hot glue into place. Then cut out two small white circles for the "knobs" and hot glue.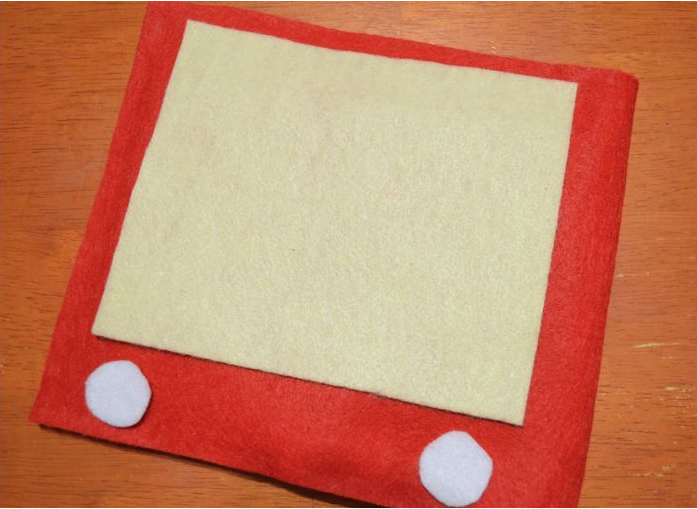 Lastly you just need to fix up the flap for extra protection! You can fashion this any way that you want but I cut off the extra felt on the bottom layer of my Etch-a-Sketch leaving only one extra long piece of red felt. Then I simply folded it underneath and attached it with my small Velcro strip! That way my e-Reader doesn't fall out of the cover by accident! (Or you can simply buy a cover on Amazon if you prefer! I like the one below!)
If you make this project share a picture with us!