Easy Camping Dinner Hack – Be a Hunger Hero
This post may contain affiliate links, view our disclosure policy for details.
This is a sponsored conversation written by me on behalf of Tyson®. The opinions and text are all mine.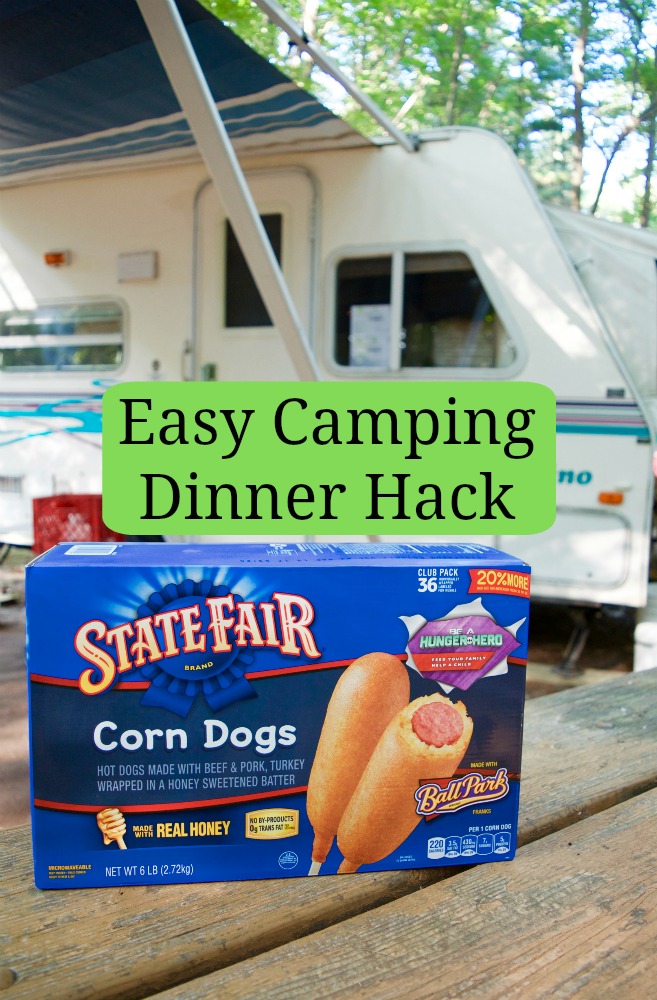 Buying in bulk is one of my favorite ways to shop for groceries – especially with three growing kids at home! And when we hit the road in our camper I look for the quickest and easiest way to snack and do meals for our family. We spend a LOT of time off site from the campgrounds adventuring so those nice meals that take hours to cook over the fire just don't cut it for us. We need quick meals to eat in under 30 minutes (and usually under 15 minutes!) that also conserve space in our camper. As I enjoy these special days with my kids though I am reminded that not everyone is fortunate enough to have food on the table. Not all kids get the option of what to eat. Tyson Foods, Inc. and Sam's Club are teaming up to fight hunger which provided us the perfect opportunity to not only fill our small camper freezer with quick snacks and meals before we hit the road but also help support a charity that fights child hunger.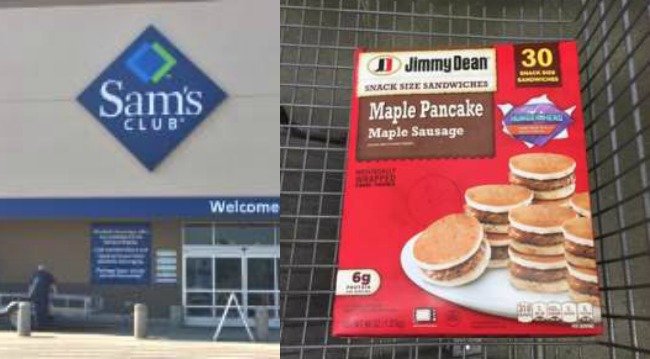 For every purchase made of select items, Tyson Foods, Inc. will donate a serving of protein (4 oz.) to children in need. (Offer good 7/26/16 to 9/26/16.) They've already donated 1 million meals over the last few years and they are hoping to donate 1 million more this year alone! Look for the specially marked packages like shown below while supplies last. They are easy to spot while you're shopping and it's an easy way for you to make a difference in the life of a hungry child!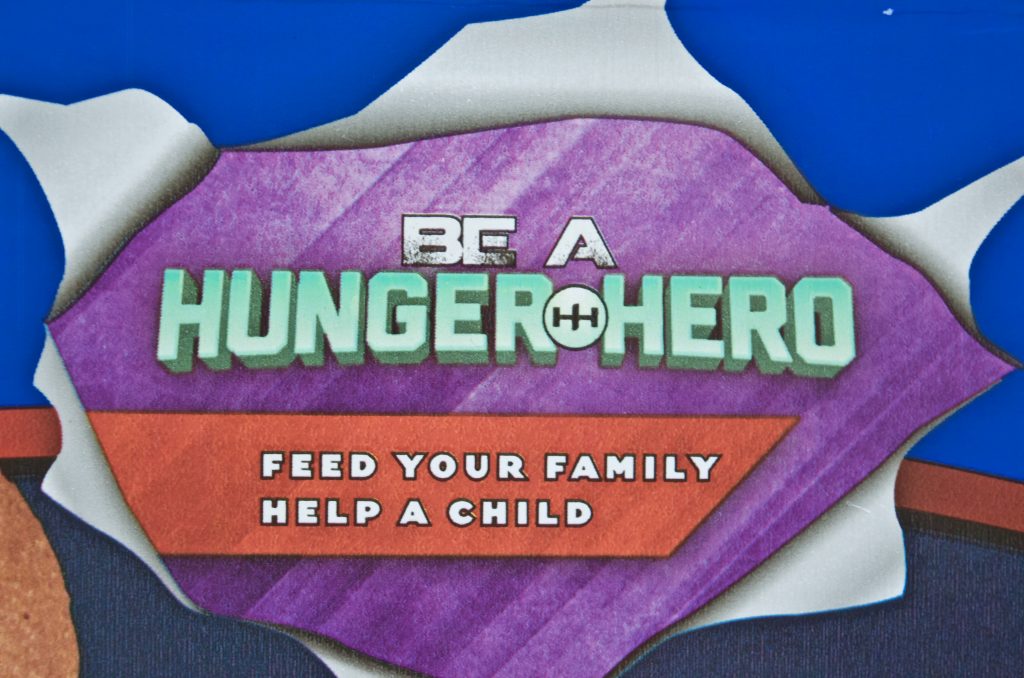 I found the Hunger Heroes design on Tyson® Chicken Nuggets, Tyson Crispy Strips, Tyson Popcorn Chicken, Jimmy Dean® Pancakes & Sausage, State Fair® Corn Dogs, Jimmy Dean Mini Pancake Sandwiches, Jimmy Dean Stuffed Hashbrowns and Tyson Frozen Chicken Breasts while we were shopping at Sam's Club. Since we were providing one meal for our extended family we found plenty of options for our own breakfasts and snacks as well as a quick dinner option for everyone coming by the camper to hang out with us at the campgrounds! Plenty of opportunities for my family to support the Hunger Heroes program!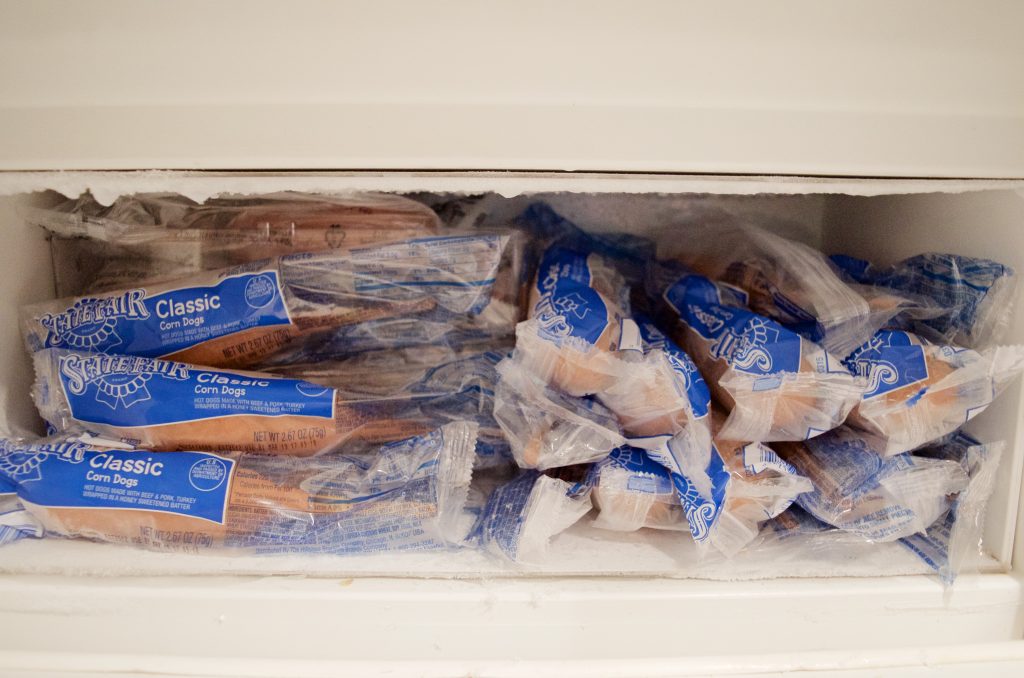 I LOVE that the State Fair Corn Dogs are individually wrapped. LOVE! They are a go-to favorite in my family. Especially since they are made with Ball Park franks and no by-products! It makes it FAR easier for me to pack them into our little camper freezer for all of the families that we were feeding for a quick meal! I can just lay them all out, let people take what they want and heat them up in our little microwave when they are ready to eat.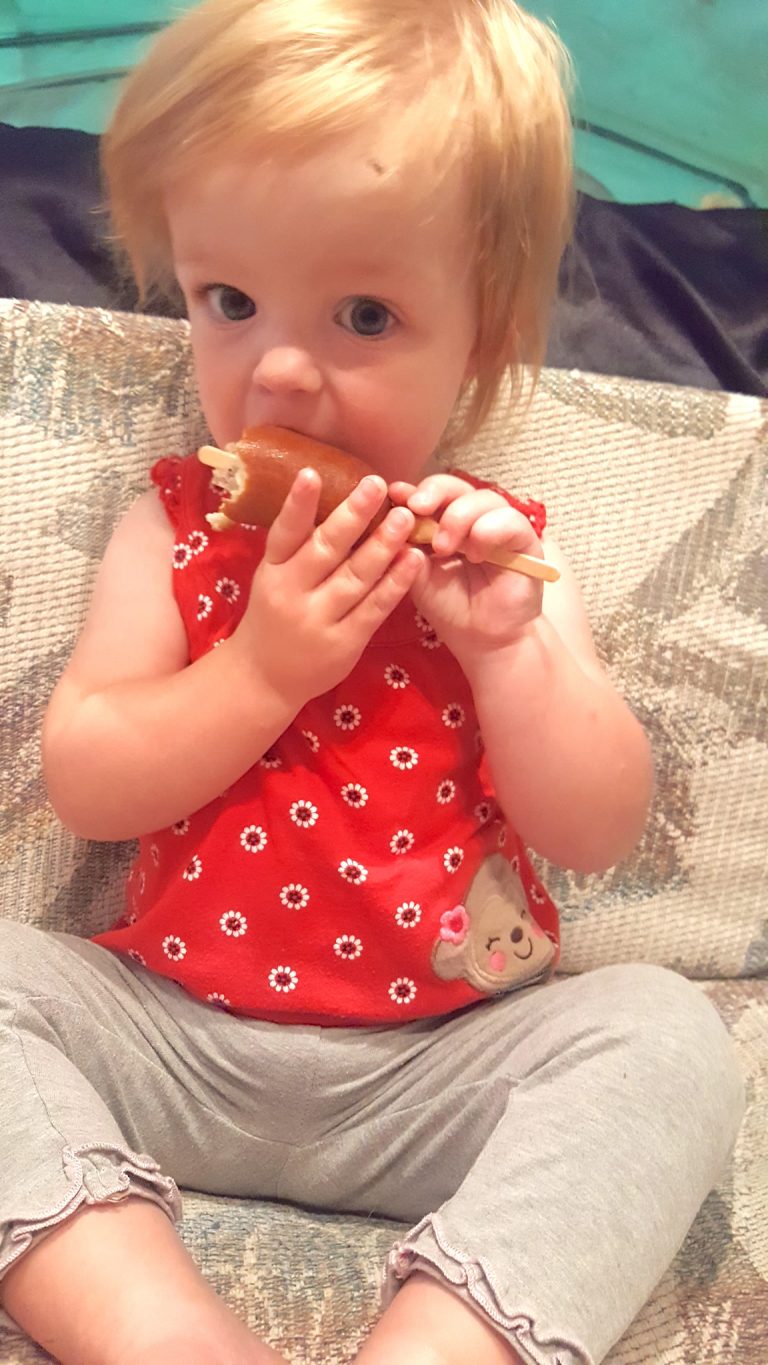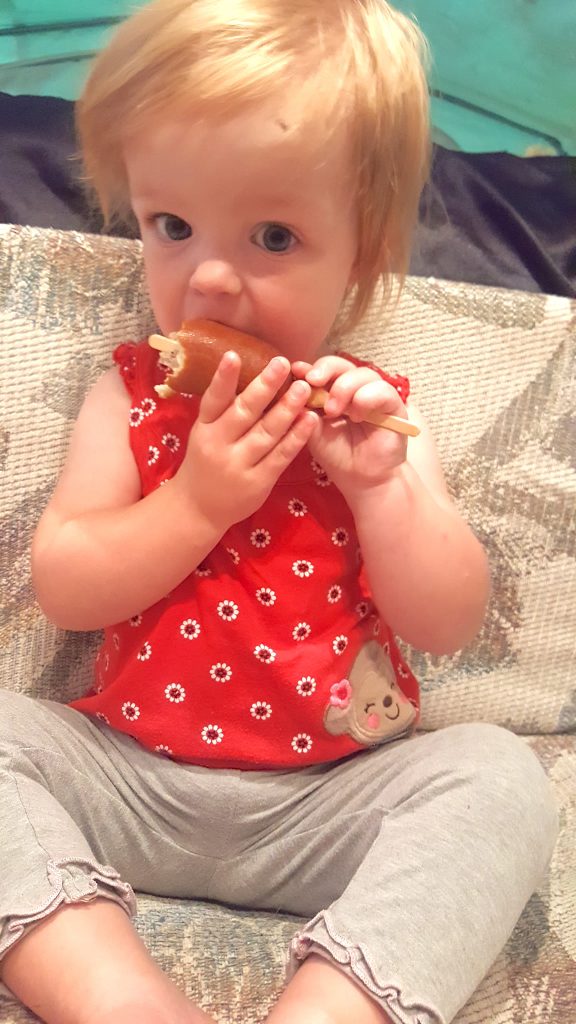 We also stuffed enough Jimmy Dean Pancakes & Sausage snacks in the back of our little camper freezer for my kids and I to eat for breakfast for the week. We require a little more meat to our breakfast and these are perfect to grab on the go.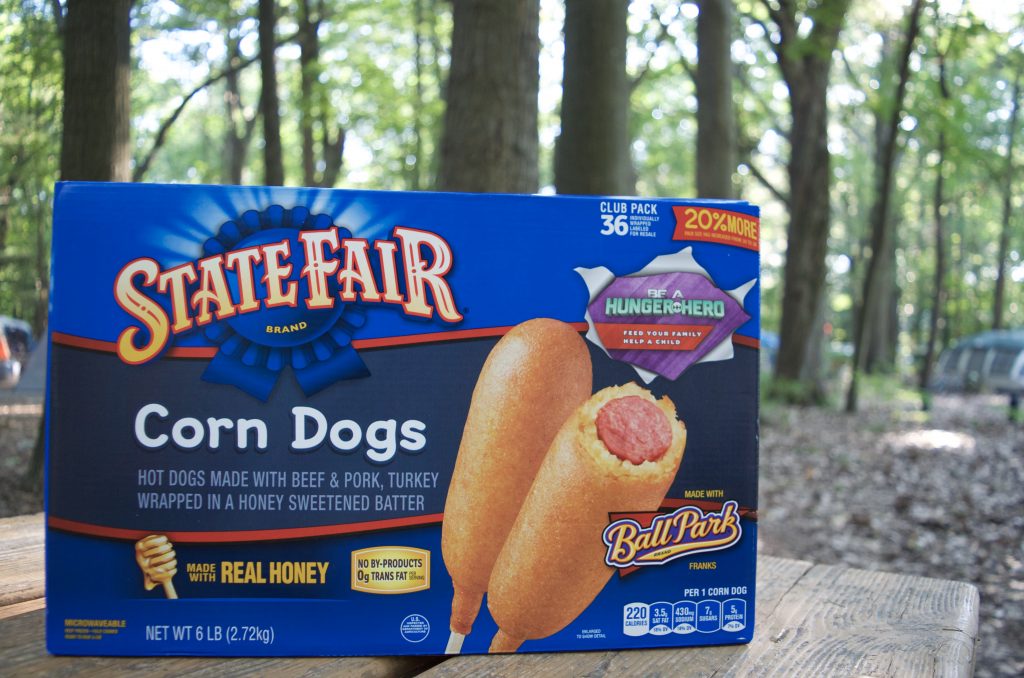 We utilize our microwave a lot when we're on a road trip with our camper so all of these products that I mentioned are family favorites. We usually put enough Tyson Crispy Strips in a small bag for our family for one dinner because they are so convenient and delicious. Since we put on so many miles (usually about 1,000 miles per week) on our road trip we eat a lot of meals at roadside and state parks. We incorporate these convenient options as both time savers and money savers!
Next time you are at Sam's Club make sure to keep an eye out for the specially marked Hunger Heroes campaign packaging to make a difference for someone else! You can feed your family and help to feed a hungry child at the same time by participating!
.