Educational Family Fun at the #SuperWHYLive Tour
This post may contain affiliate links, view our disclosure policy for details.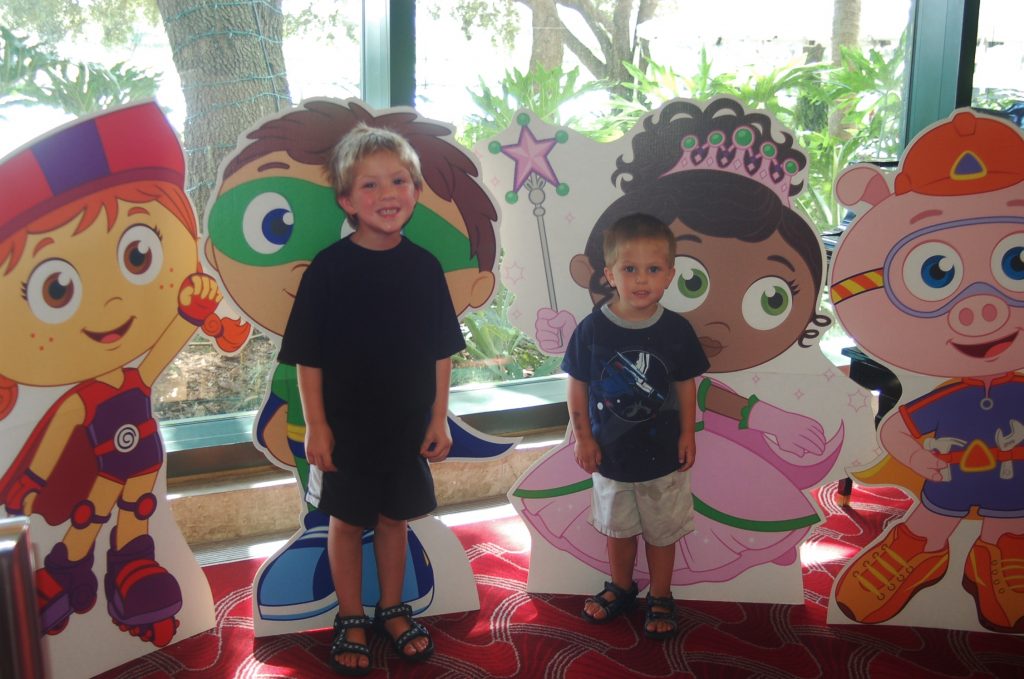 SURPRISE!! We didn't tell our kids until we showed up at the Straz Center in Tampa that we were going to the Super Why LIVE Tour! Both of my kids (and me too!) LOVE Super Why! It's educational, promotes spelling, reading, teamwork and many more good qualities for kids to learn. As we walked up to the performing arts center we were in luck! Blue Bell was there handing out FREE ice cream!! YUM!
Then when we walked inside the performing arts center not only was there that awesome Super Why photo show cutout area but WEDU was there handing out FREE Super Why stuff!! FREE Bookmarks, FREE Stickers, and FREE Super Why character masks! The kids loved it! It really helped gear them up for the show and gave them something to do while we waited for it to start!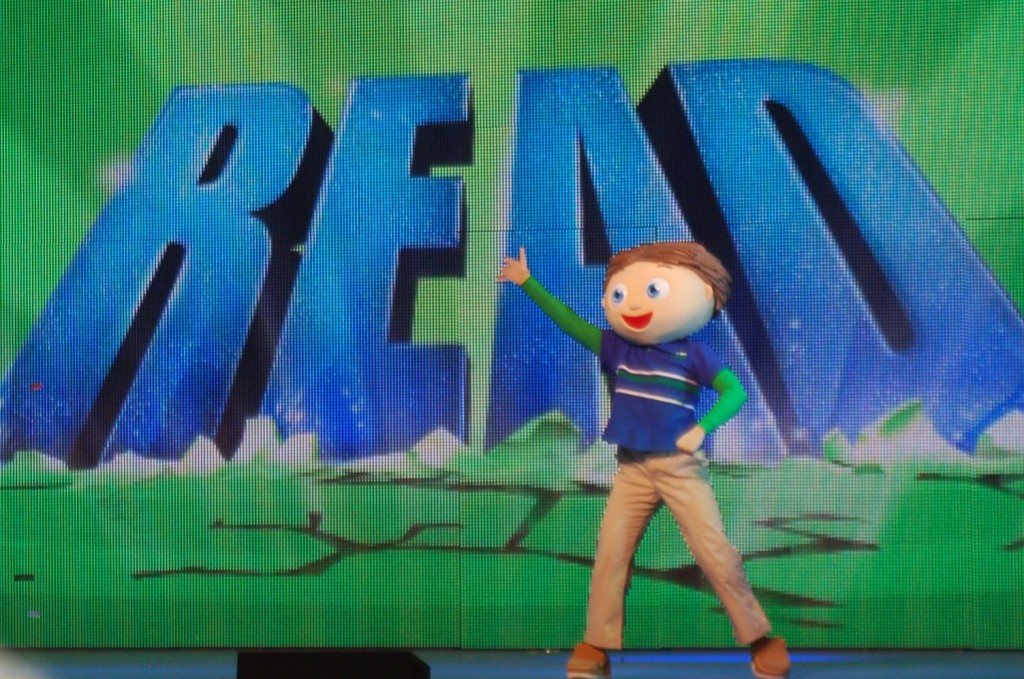 When the show started out it was all on a huge "screen" like you would watch on TV. Then a door opened in the middle of the screen and the characters popped out – it was really cool to have the characters in different dimensions! I haven't seen a children's performance quite like it before and the digital aspect as well as the live characters really helped my children to interact with the performance.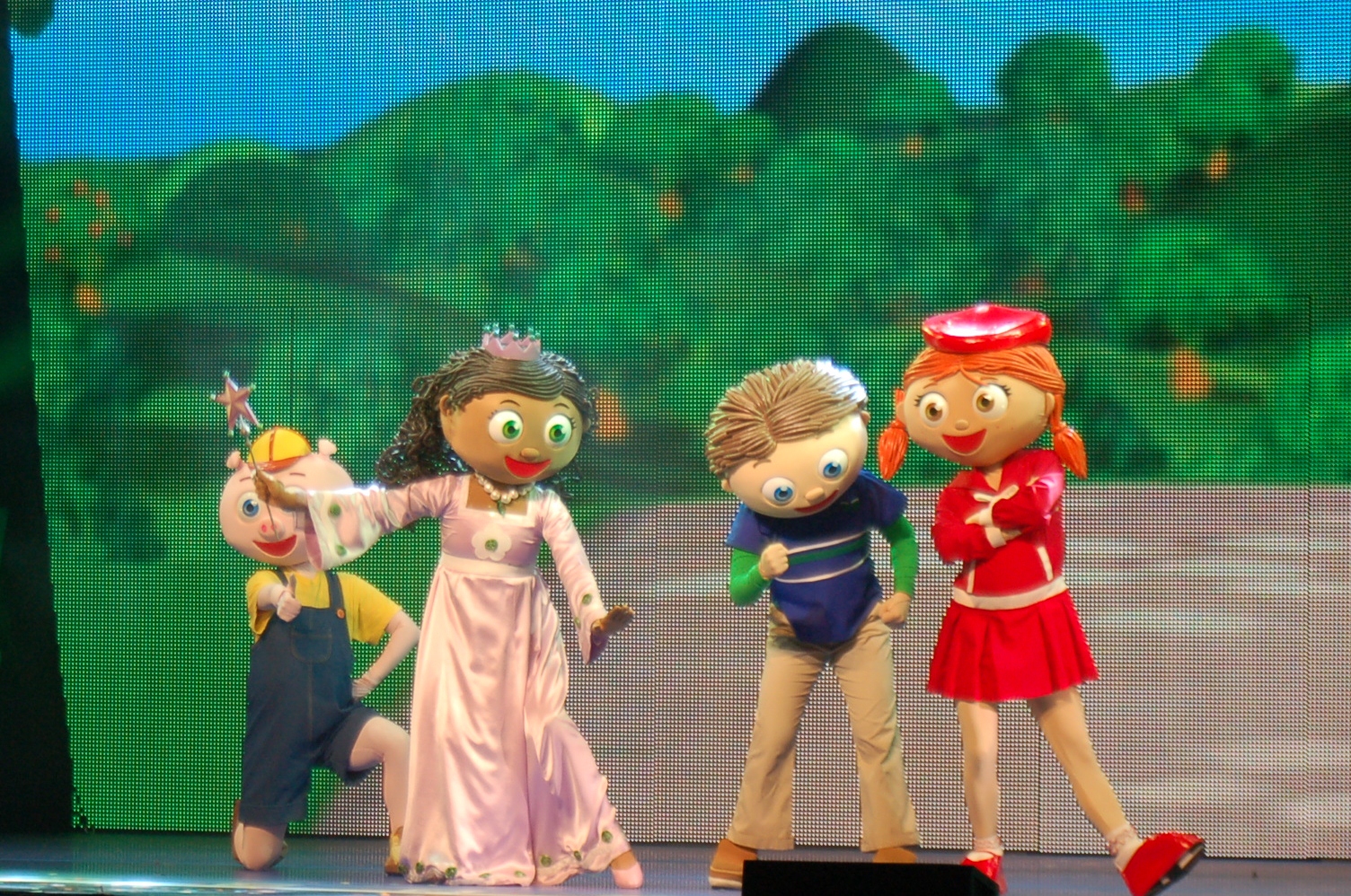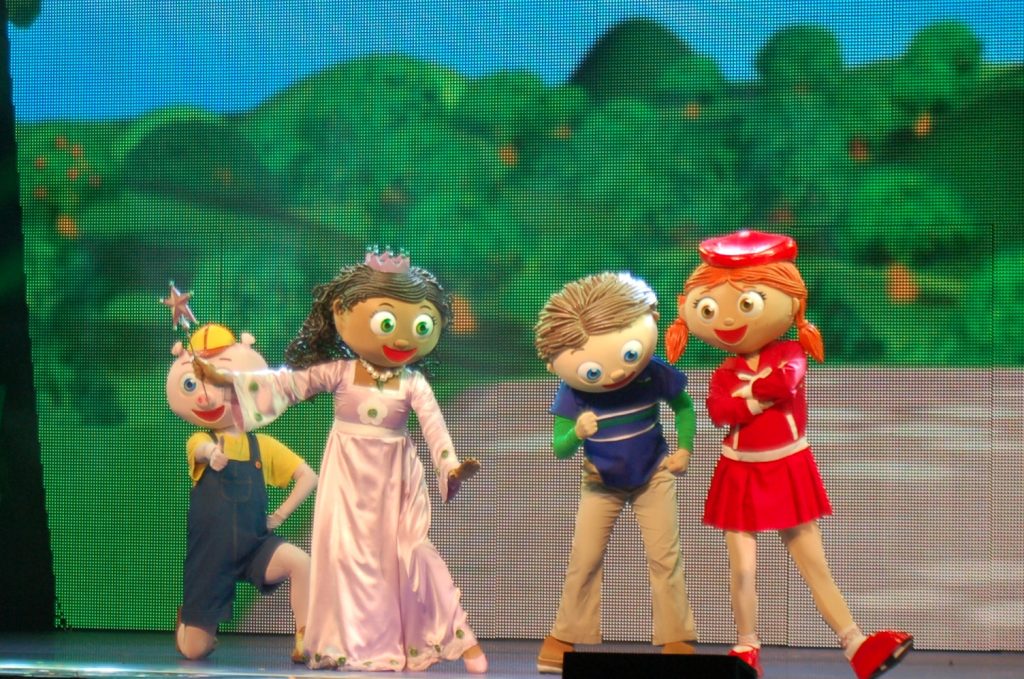 There were special effects like smog, cannons of confetti, and even a professional acrobat hanging from the ceiling! It was the most engaging children's performance I have ever been to! Both my 3 year old and my 5 year old were totally hooked from the moment the program began and they shouted to the characters throughout the performance as they were searching for secret letters. It was really cool!
Gauging from how my children reacted this was definitely the best children's performance for THEM I have ever been to. And that's what matters right? 🙂 I was expecting my 3 year old to be getting ancy and bored by the end as he usually does but that didn't happen this time at all. He was eagerly clapping for the characters and enjoying himself! The program also had a very strong inspirational undertone which is a good encouragement for kids as well. I love the encouragement to the kids that they CAN be anything they want to be. We had a fantastic evening as a family and I was so happy that we were given the opportunity to go!
Disclosure: I was not compensated for this post. I received a family pack of tickets to attend the program in order to form my own opinions. All opinions are my own.