FREE Fire Safety Bookmark, Punch Card, Printables & MORE
This post may contain affiliate links, view our disclosure policy for details.
This post sponsored by the National Fire Protection Association and SparkySchoolhouse.org.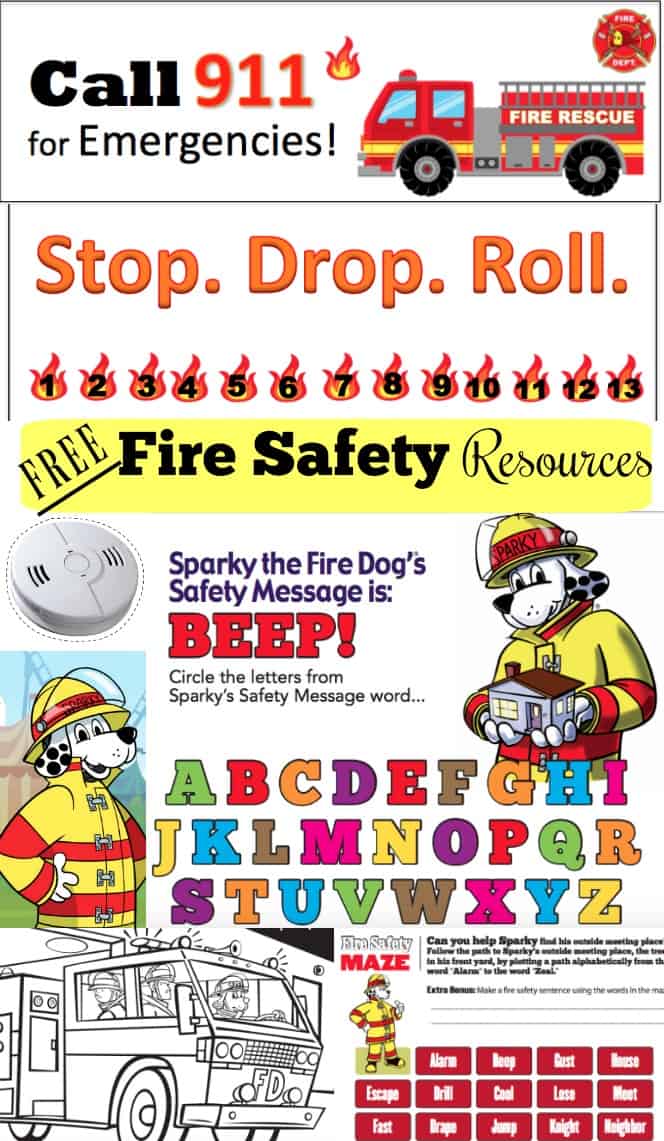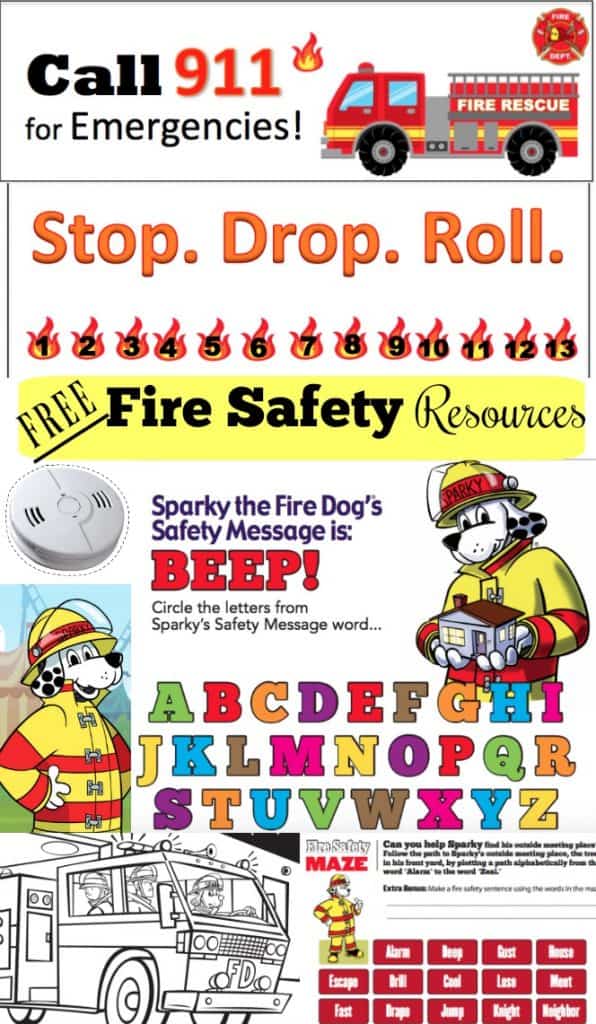 October is Fire Prevention Month and learning about fire safety is one of the most important topics to teach children! The National Fire Protection Association (NFPA) has tons of great (FREE!) resources and I have created a few more FREE printables for you below too! All of these resources can be used at home or at school to help children not only learn about fire prevention but also what to do if they were ever to find themselves in a fire. (Content is geared for preschool and elementary students.)
1 Minute Fire Safety Video w/Activity:
Start by showing this video to your students or kids. (You can find it also on the Sparky School House.)
After your kids have watched this video have them create their own Fire Safety Escape Plan! Just like in the video, remind them to draw all stairs, windows and doors (or at least as much as they can remember!). At the bottom of the Sparky School House page look for the "How to Make a Home Fire Escape Plan Grid" PDF to download and help the kids out!
Grade Level Appropriate Fire Safety Videos, Music & Game:

You can find all sorts of grade level appropriate (pre-K to 5th grade) videos and music here to supplement your fire safety learning activities! I LOVE the fire safety exit practice. The app shows you a picture of a house plan (see the above photo) and you have to navigate your character through the house to exit the building. You can continue to unlock different educational games which practices spelling and math as you advance.
Fire Safety Printables for Every Season:

Sparky.org has LOTS and LOTS of printables with the underlying fire safety theme – all for FREE for you to print! You'll find word searches, mazes, connect the dots, hidden pictures, coloring pages, book marks, measuring growth charts, all sorts of holidays, and even cootie catchers! You absolutely do not want to miss out on these awesome resources!
No Mess Fire Cream Sensory Activity: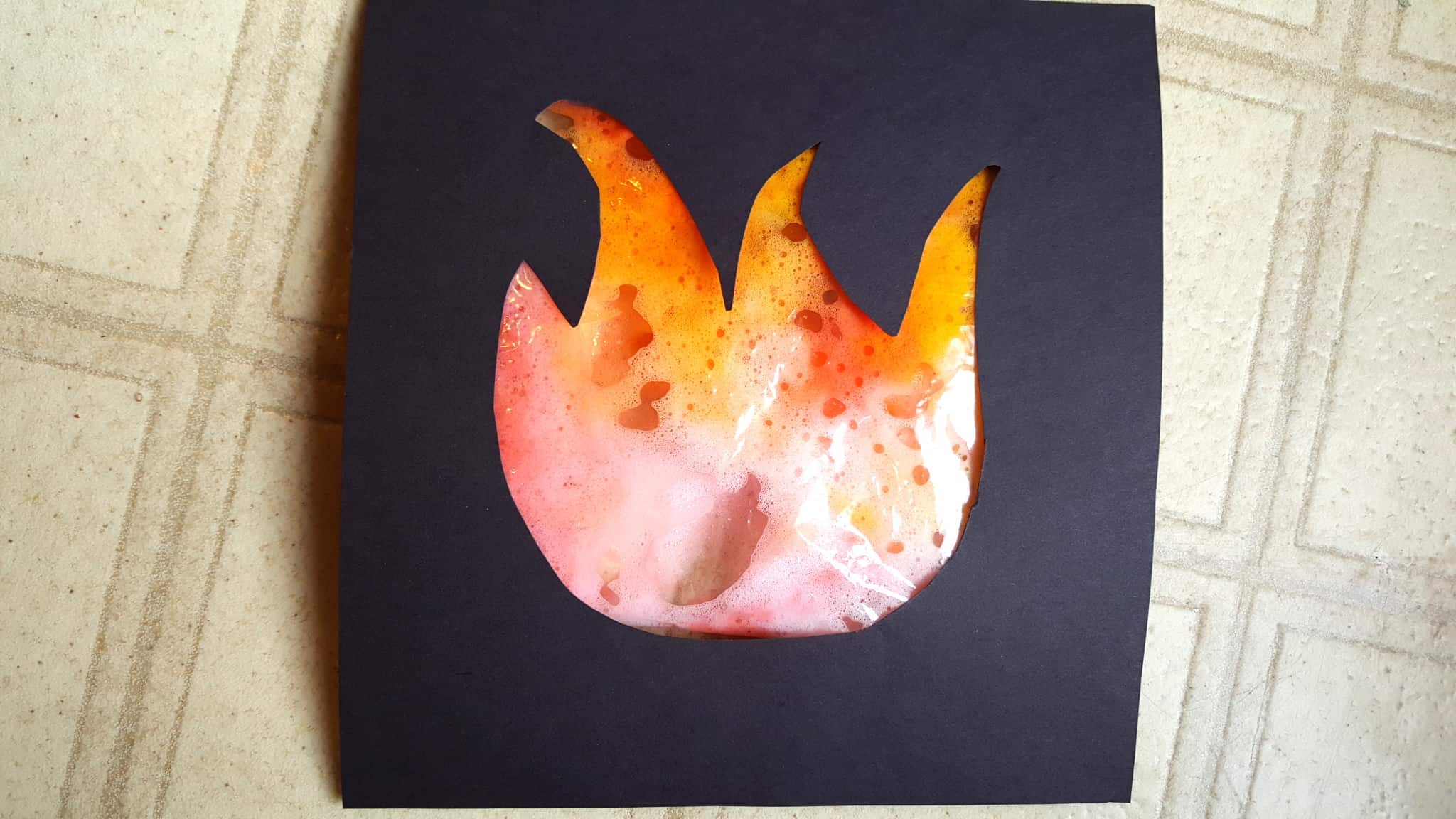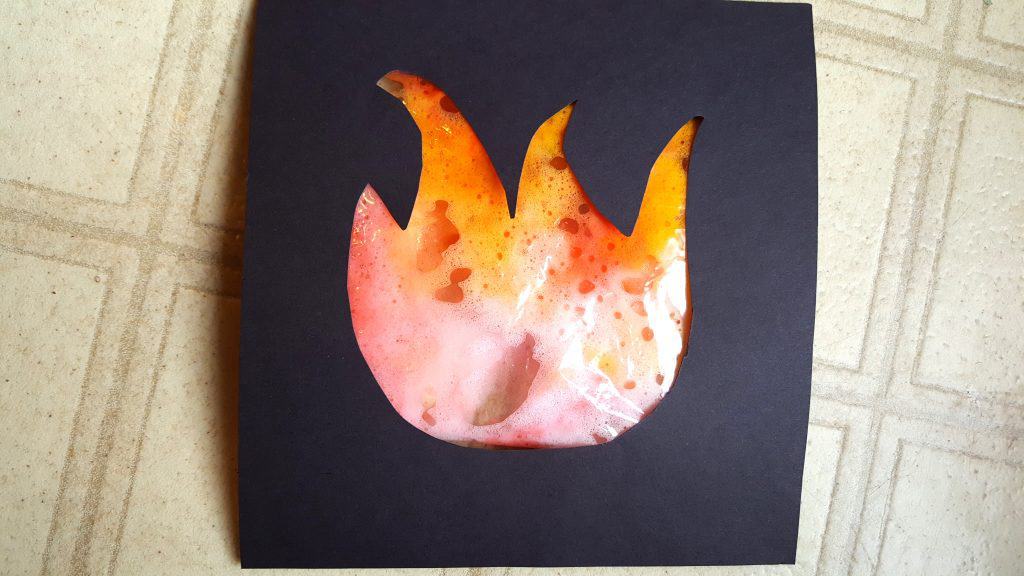 This NO MESS "fire" sensory activity is a fun squishy way to engage your youngest learners!


For more free Fire Safety Resources head over to 

Sparky.org

now!