DIY Steampunk Apothecary Jar Home Decor
This post may contain affiliate links, view our disclosure policy for details.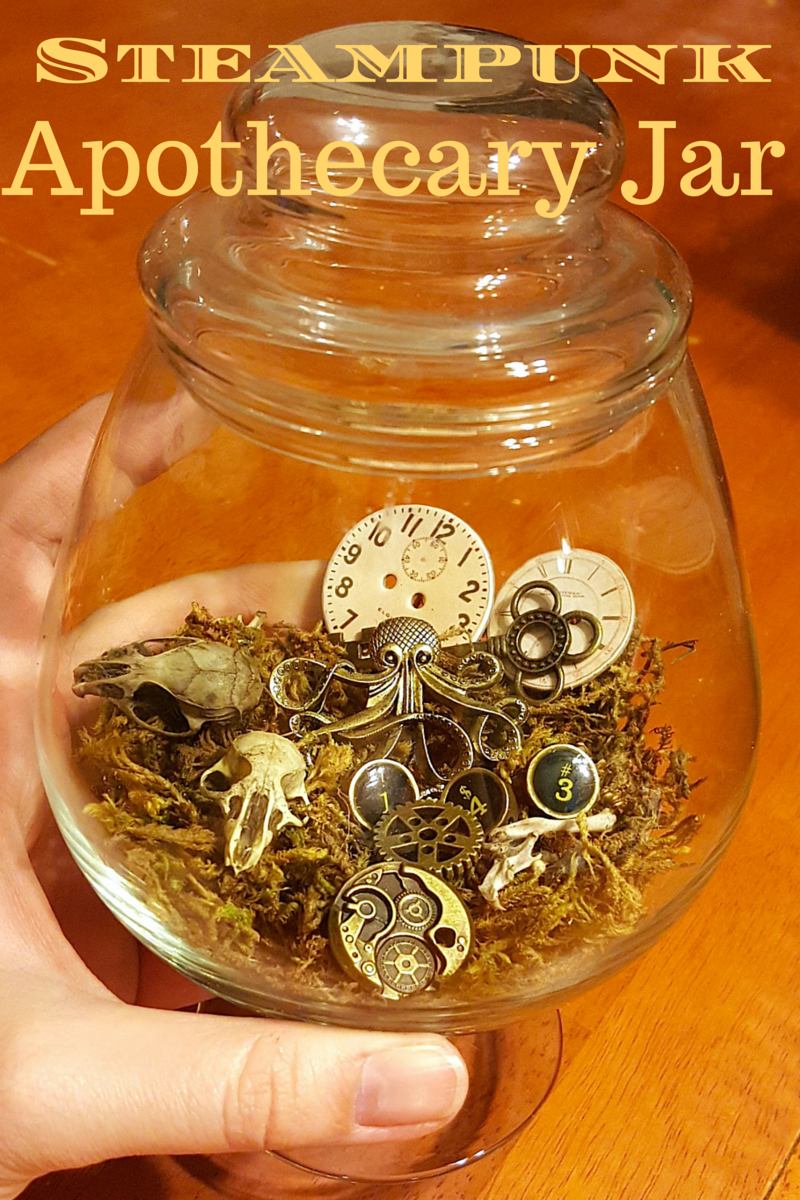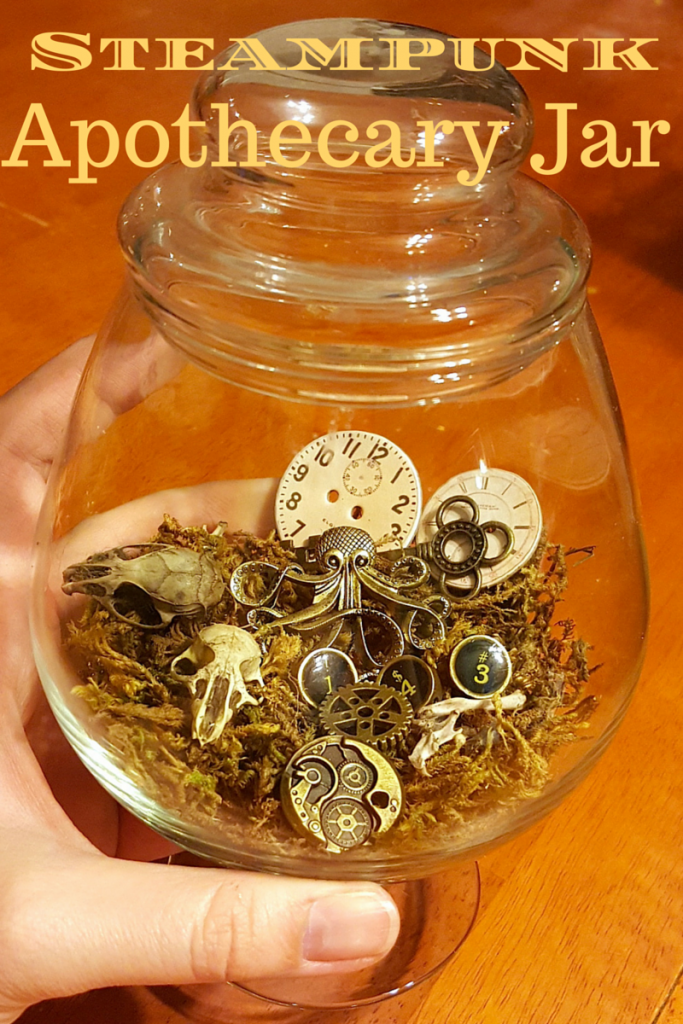 Remember that cool Steampunk light switch plate and recycled clock from a cake pan that I made? My collection is growing! I picked up this SWEET apothecary jar at the thrift store for $2 which happened to be around the same time my son's class was doing owl pellet dissections (I know I know) so I wanted to put together a cool steampunk themed jar for my mantel. I've been in love with this beautiful creation over on Etsy but the price just makes my eyes drool so I set off to do a creation of my own.
DIY Steampunk Apothecary Jar Materials:
Apothecary Jar(s)
Fake Moss 
Typewriter Keys or Key Charms
Old Vintage Keys
Clock Buttons (here or here)
Octopus Necklace Charm
Small Skull (Etsy) or Owl Pellets
Anything else you want to add! (gear cog wheels, antiqued leaf charms, mini glass bottles, glass eye, etc.)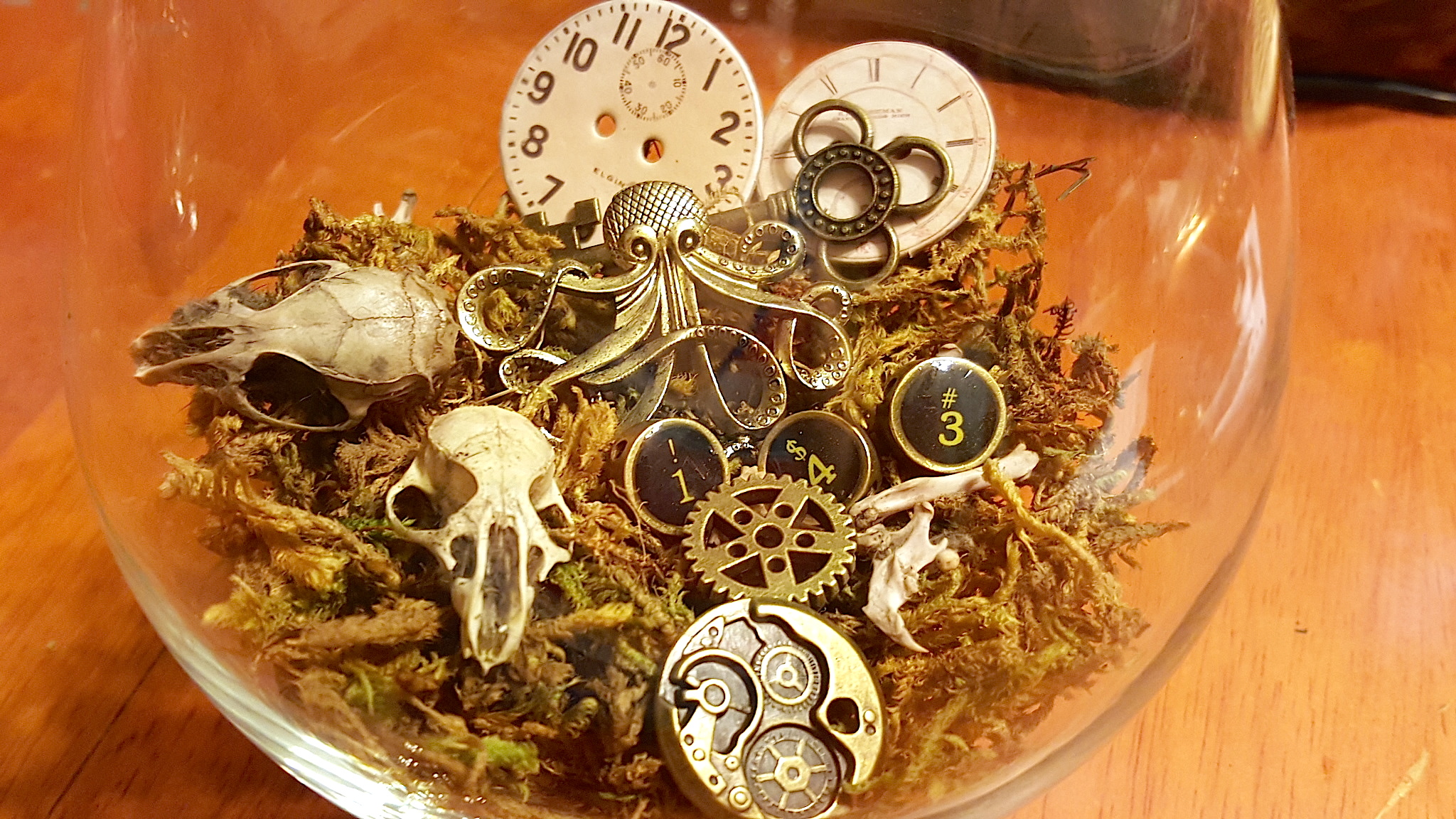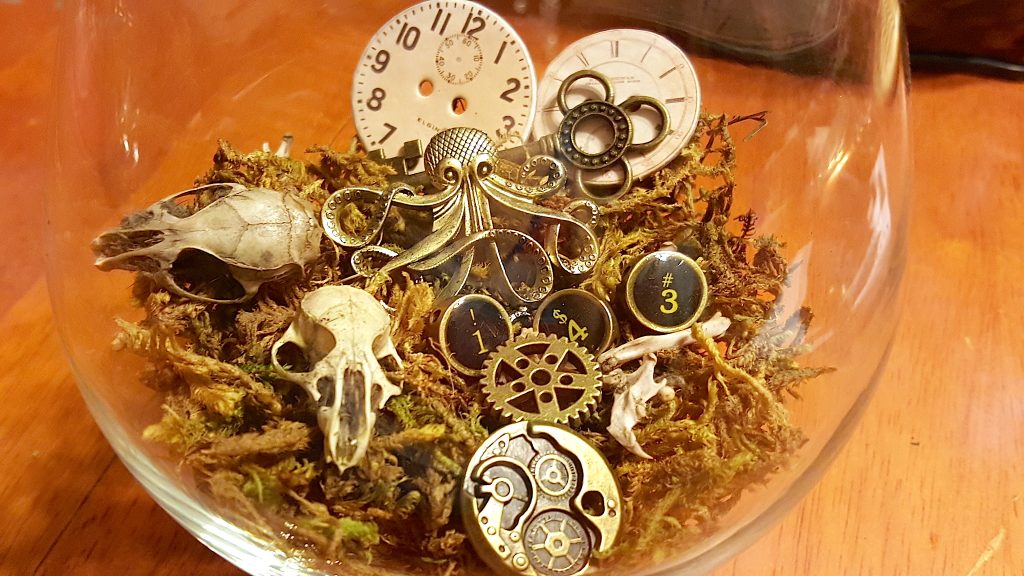 This gorgeous DIY Steampunk designed jar literally took me less than five minutes to put together! You can design it in any theme or color scheme you want but I wanted to go with a vintage steampunk type look so most of my colors are darker and brassy looking. Moss comes in a TON of different colors so choose one that will help you set the tone for your apothecary jar design. Simply lay the moss down in the bottom of your jar and place your desired items on top! It's as simple as that! I wanted to keep it cheap so I kept a few skulls from my son's owl pellets dissection but I have found the best place to purchase small skulls and bones is on Etsy. The hardest part of creating your own jar is finding exactly what you want to put inside! This is an AWESOME way to let your kids make their own fairy gardens
too!
Click on the images below to see some of our other Steampunk inspired tutorials!