DIY Scrap Fabric Wrapped Bracelets – Kid's Craft & Gift Idea
This post may contain affiliate links, view our disclosure policy for details.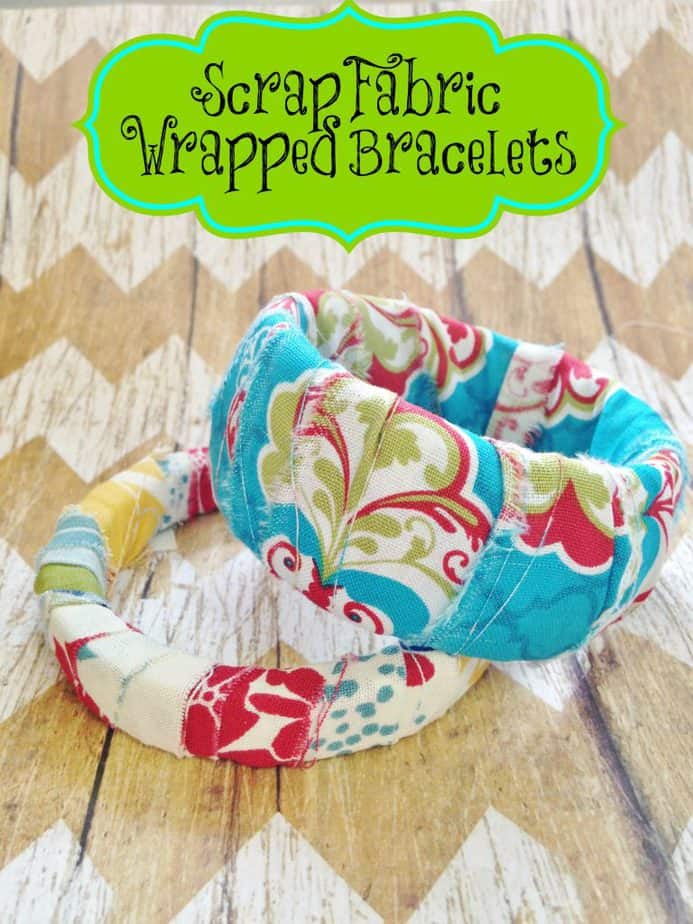 This DIY Scrap Fabric Wrapped Bracelet craft is the PERFECT craft for kids (and adults!) to get crafty and make holiday gifts, Mother's Day gifts, presents for friends, craft party ideas, and SO much more! Or to just decorate yourself a pretty new bracelet! It's also a great frugal way to make some fun dress up items for your kid's dress up trunk!!
Supplies needed: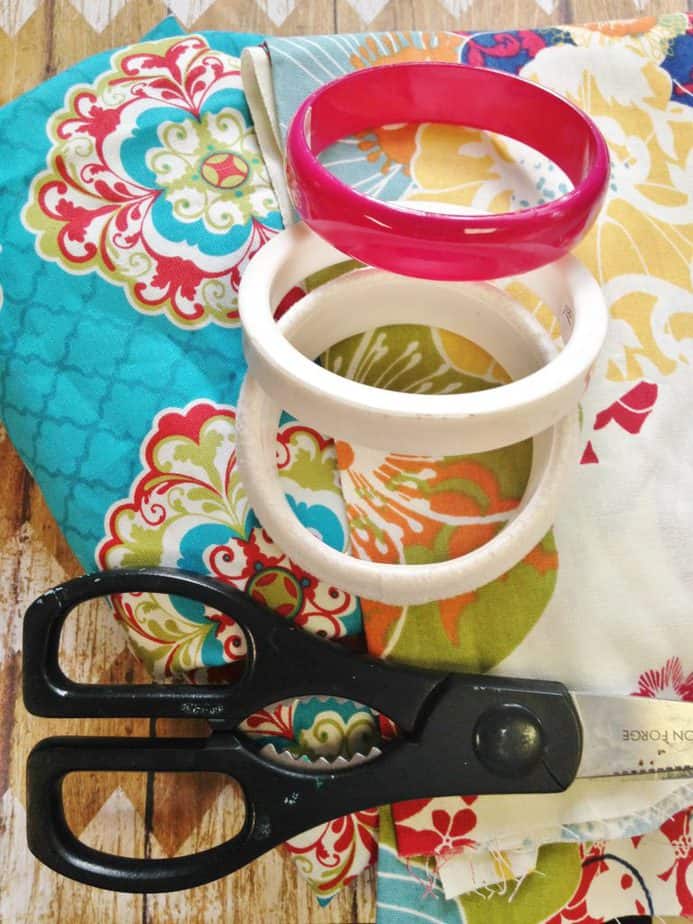 Assorted bangles or bracelets (check your local thrift or dollar store if you don't already have some)
Scrap fabric
Scissors
Hot glue, glue gun
Directions:
1. Begin by cutting or tearing your fabric into 1 inch strips. Remove any threads that seem to be fraying off of it.
2. Place a small dab of glue at the end of the strip, and press the dab to the INSIDE of the bangle. Allow it to dry well before proceeding.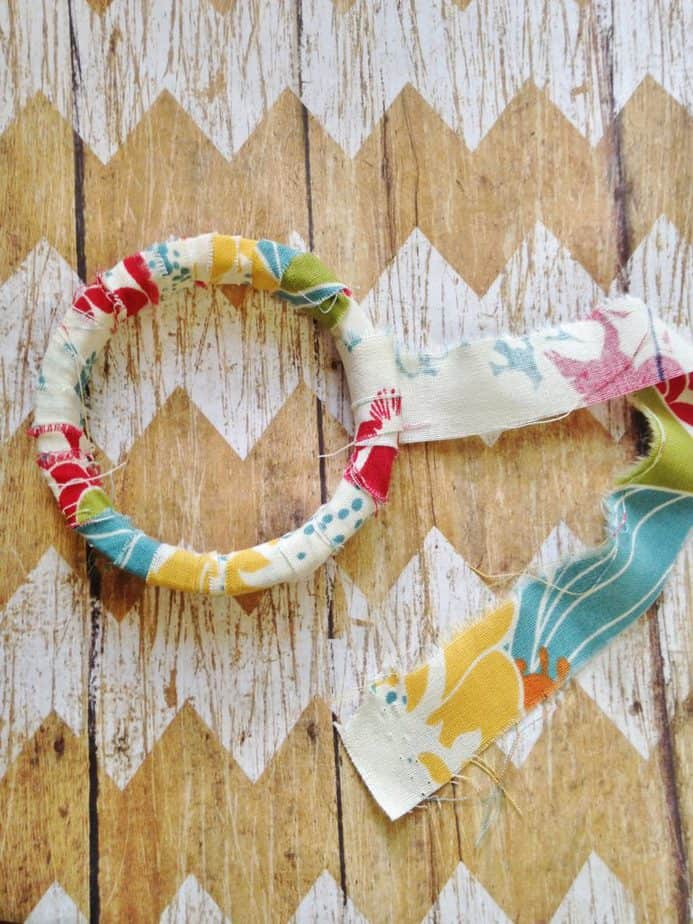 3. You can now start wrapping the bracelet with the scrap fabric. Pull tightly as you do so the fabric lays nice and flat. Slightly overlap each layer as you wrap.
4. Once you have wrapped the entire bracelet, snip off any remaining fabric. Add a dab of glue to the end of the strip and press it again to the inside of the bangle. This way, your starting point and ending point won't be visible on the outside of the piece.
5. Optional: Take the scissors and remove any frays that may still be visible. If you like the appearance of the fraying, feel free to leave it in place.
Your scrap fabric wrapped bracelet is now ready to be worn or gifted! You can design your style any way you want to!