There's just something about Pool Noodle games that get kids excited!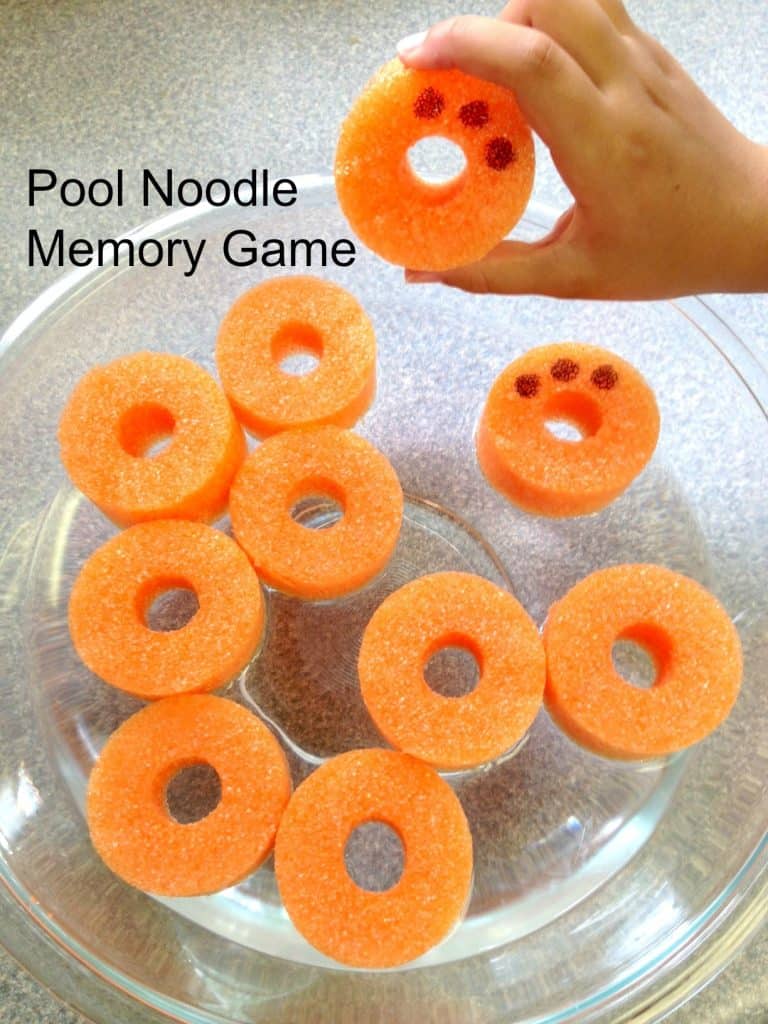 And for about a buck each they are a bargain! You can create all sorts of educational games with these fun and silly styrofoam toys and this Pool Noodle Memory Game is just one of them!
Materials Needed:
Pool noodles
Serrated Knife
Permanent Marker 

Large bowl, bin or water table
water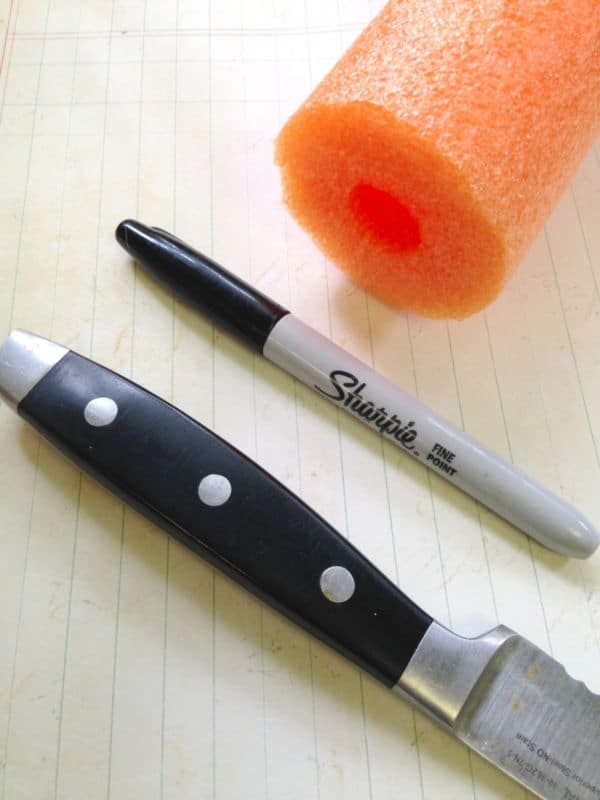 1. Begin by cutting your pool noodle into 1-2 inch segments. Use the serrated knife in a sawing motion until the segments are cut. Try to keep the pool noodle as smooth as possible so that you can draw your dots on each layer.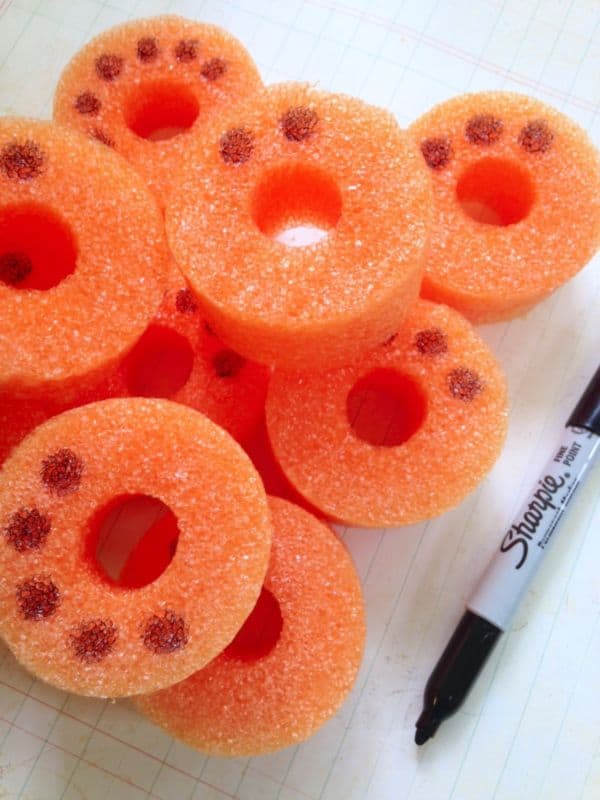 2. Use the marker to make a series of dots on the inside of the noodle as shown above. Color in and press firmly so the color sets well. For each set of dots you make you'll need to make another pool segment with the identical matching pattern on it to create a matching set.
3. Continue creating matching sets until your pool noodle is gone or until you have  7-10 matching sets. Allow ink to dry well.
4. Fill a large bin or kiddie pool with water. (or the bathtub!)
5. Toss the pool noodle segments into the water making sure the pattern is facing down into the water. Let the kids pick up one segment at a time trying to match it with the other pool noodle segment that matches. If they don't match them they have to return them to the water! (This also makes a great inexpensive carnival game!)
Other Pool Noodle Games & Decor: