CHEAP Frugal Way to Organize your Craft Room #ThriftStoreThursday
This post may contain affiliate links, view our disclosure policy for details.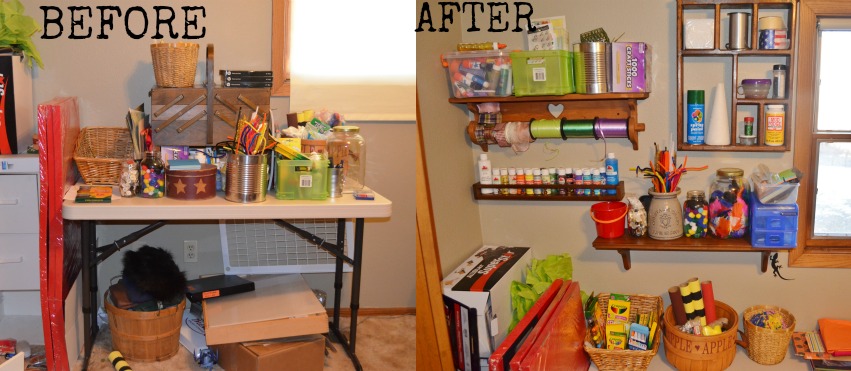 OH MAN do I LOVE thrift store shopping! Sure, I inevitably spend more than I probably should, but my craft room has been driving me crazy before. See that "BEFORE" photo on the left? I tried organizing my stuff but I just didn't have room – or my kids would re-organize it so that it really wasn't very neat at all! I had a hard time finding what I needed and KNEW something had to change, but I didn't have a big budget for it. That's when I decided to head to the thrift store and look for shelving! For ONLY $3.50 I bought FOUR shelves (all of the ones on the wall in the "AFTER" photo) which was perfect for housing much of my craft stuff! I still have some things in baskets on the table but it looks SO much nicer and everything actually has a place now!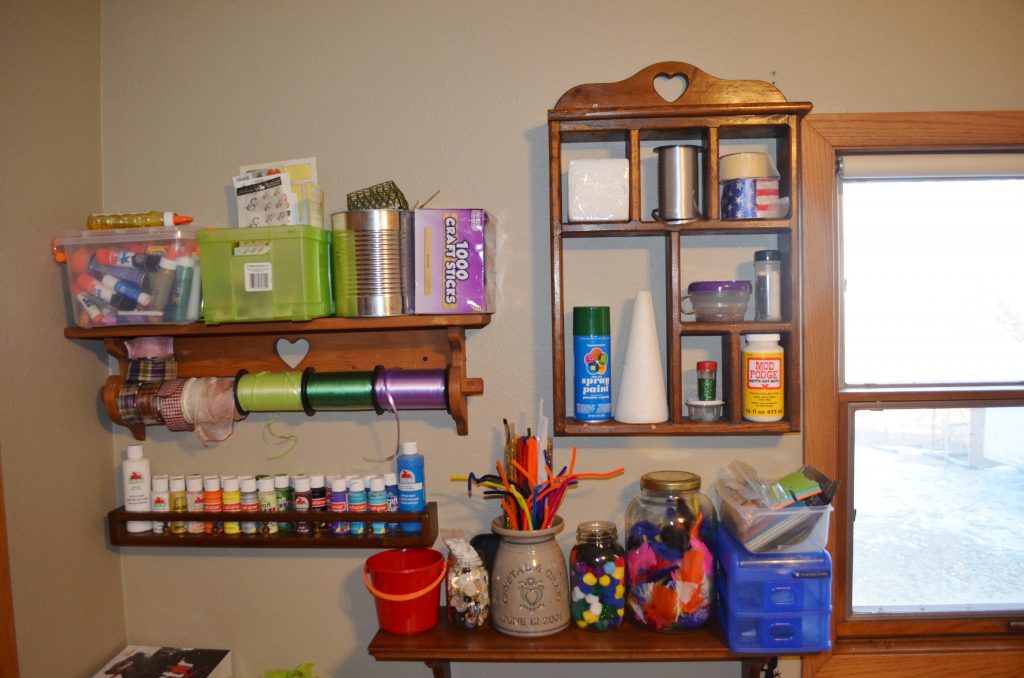 My original thought was to buy all of the cheap shelving I could find and paint them the same color – but I actually ended up really liking the wood color! Now I just wish I had an entire wall to do this for! I paid $1 for each of the larger shelves and fifty cents for the small once that my paints are on. So if you find yourself lacking extra storage room for your craft supplies – consider hitting up your local thrift store and look for cheap shelves for your walls and closets!
What have you found thrifty lately? Don't forget to stop over at Fun Finds for Families and Sippy Cup Mom to see what they found this week! And of course add your blog post to the link below! Don't have a blog – no worries! Tweet, instagram, or FB your photo with #ThriftStoreThursday so we can check it out!