Free Bee & Butterfly Life Cycle Printables & Puzzles
This post may contain affiliate links, view our disclosure policy for details.
After sharing with you guys about my new edible tea garden that doubles as a pollinator garden, I wanted to create some free bee and butterfly life cycle printables and puzzles for you to use with your kids and classrooms!
Below I've separated out individual files with photos so you can quickly scan through and see which printables you want! PLUS there's info below about how to do your part in conservation and help track your butterfly habitat and other pollinator friendly resources!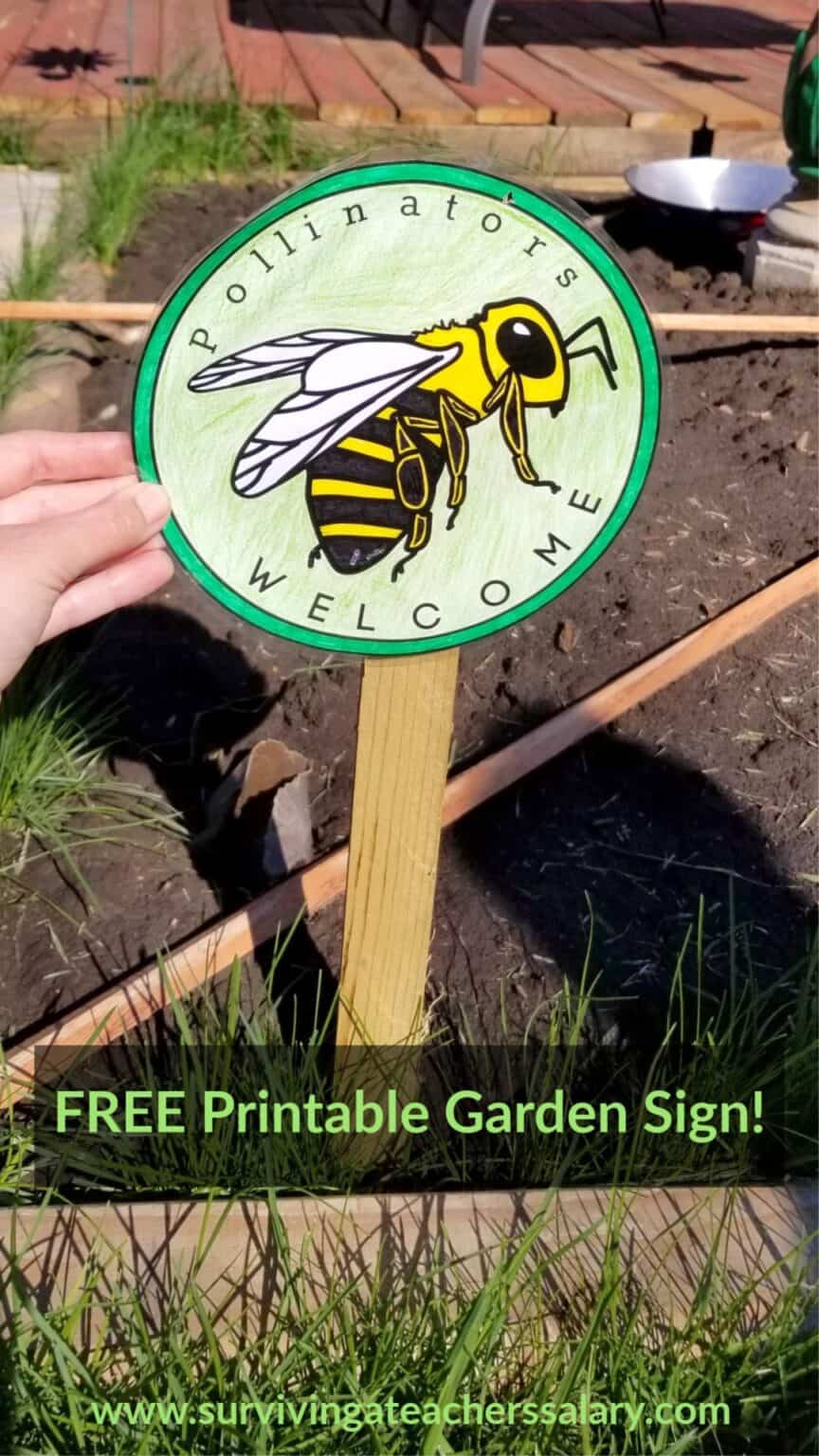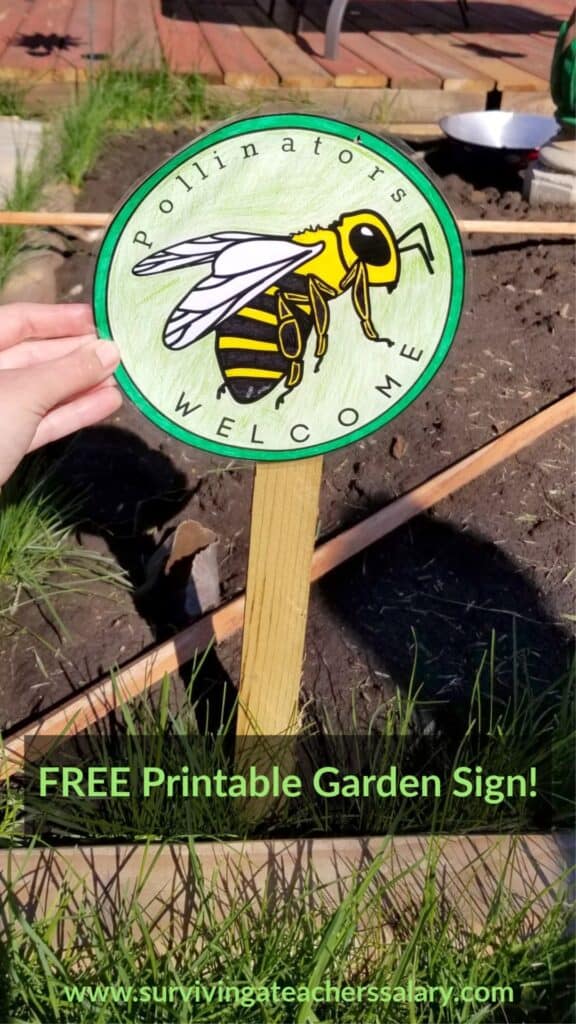 I'm so excited about this fun garden sign I made! It looks awesome in my tea garden along with the diy mushroom garden decor I made a few weeks ago!
When you print the sign out I highly recommend coloring it as desired and then laminating
it if you're going to put it outside! Otherwise the weather will ruin it! Learn more about healthy bee populations and fun facts about bees here!
---
More About the HabiTally app:
HabiTally is a FREE app by Iowa State University of Science and Technology.
Just drag and a drop a "pin" to add your garden to the map!
Helps monitor breeding habitats and food resources for Monarch butterflies.
Requires iOS 10.0 or later. Compatible with iPhone, iPad, and iPod touch.
Why Use the HabiTally app?
Help document habitats! Data collected helps inform decisions in conservation! In December 2020 it will be decided whether to add Monarch butterflies to the endangered species list and this app will contribute!
It's benefits more than just Monarch butterflies! It also benefits other pollinators and other small animals across the country.
Information is collected anonymously! You can also view the documentation efforts nationally. Data collected will be shared with the U.S. Fish and Wildlife Service (USFWS).
---

This pollinator life cycle puzzles are great or quiet time and center activities! Add a magnet on to the back of each piece and carry with you in the car on a cookie sheet! Manipulating the laminated puzzle pieces are great for coordination skills.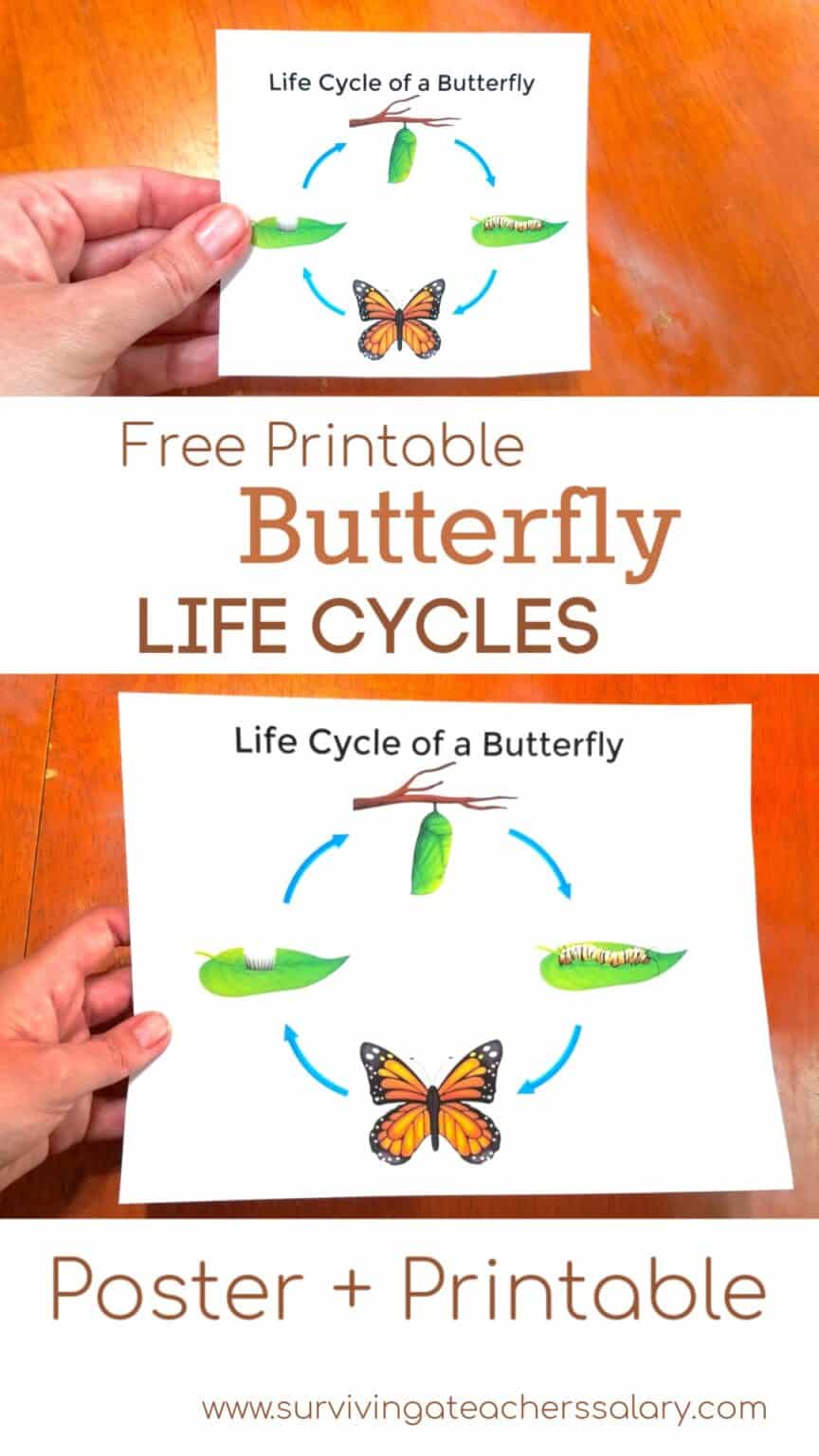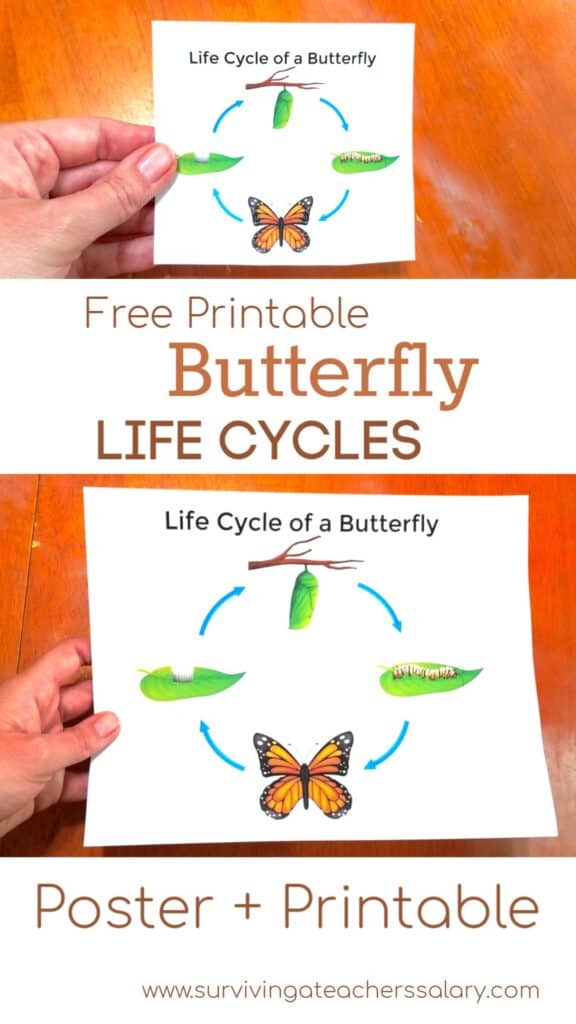 I recommend laminating both the life cycle poster and the life cycle flashcards! The flashcards are perfect for kids to take outdoors with them on nature hikes and to use as an identification field guide!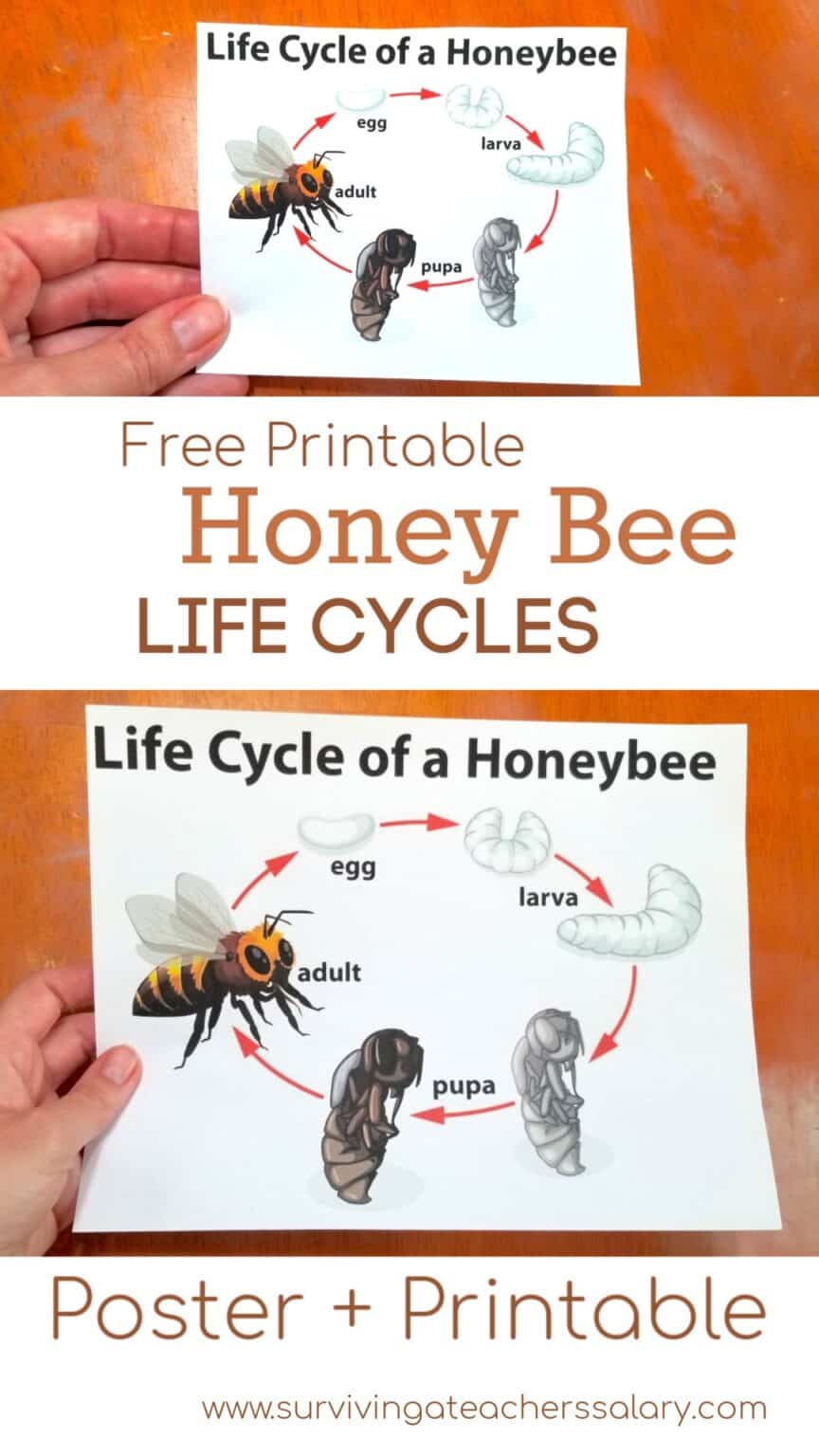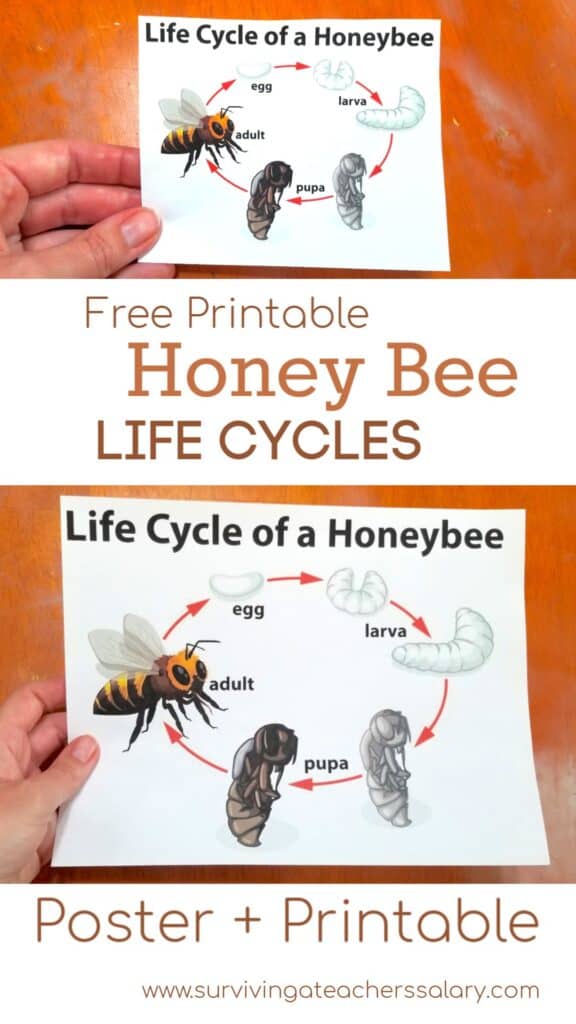 Bees are some of my favorite things to see in my garden (aside from butterflies of course!). We get a lot of the big fuzzy bumblebees, but we also see a good amount of honey bees too! Enjoy this free bee life cycle poster and corresponding flashcards – great for use in the field as an identification guide!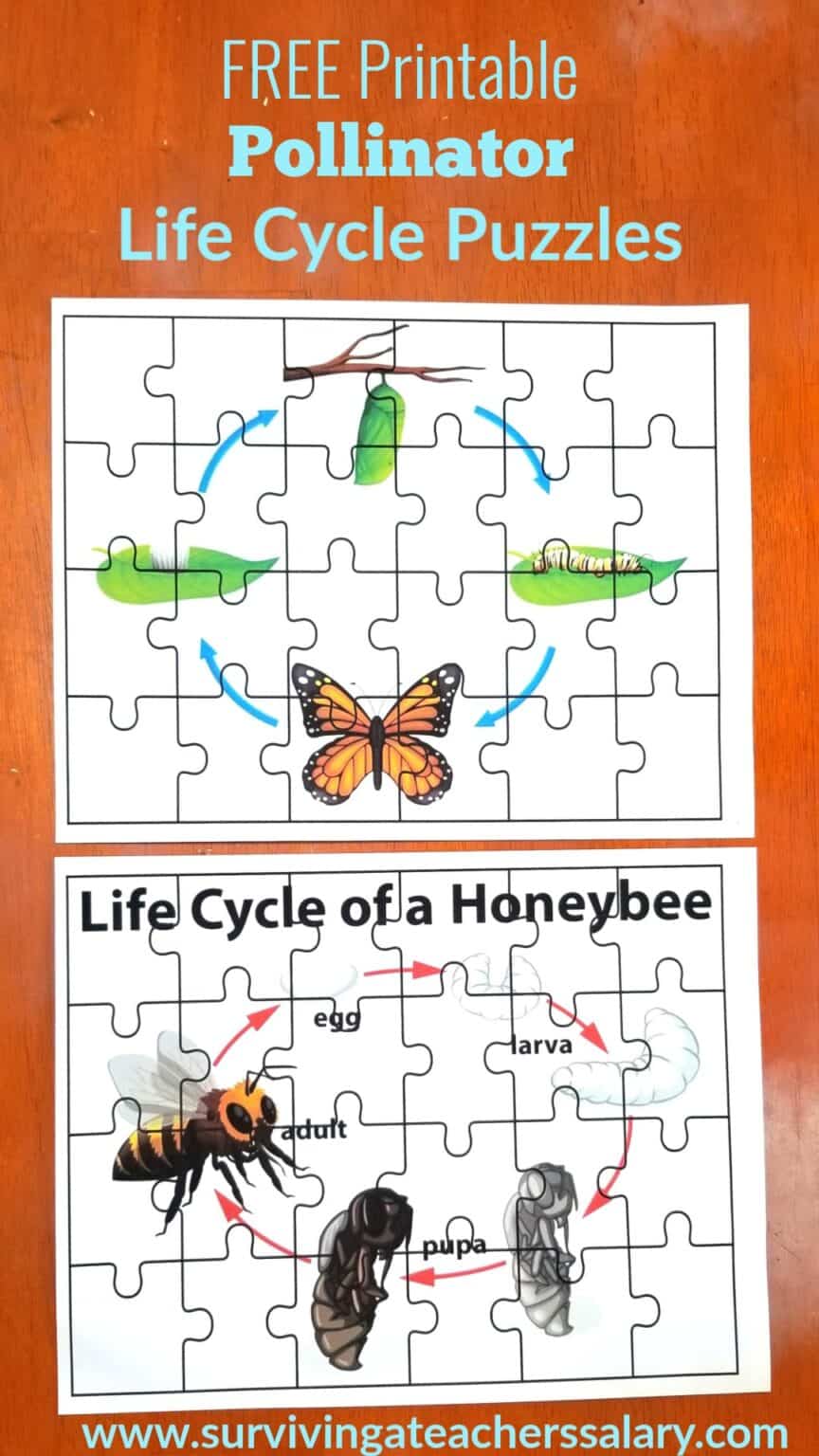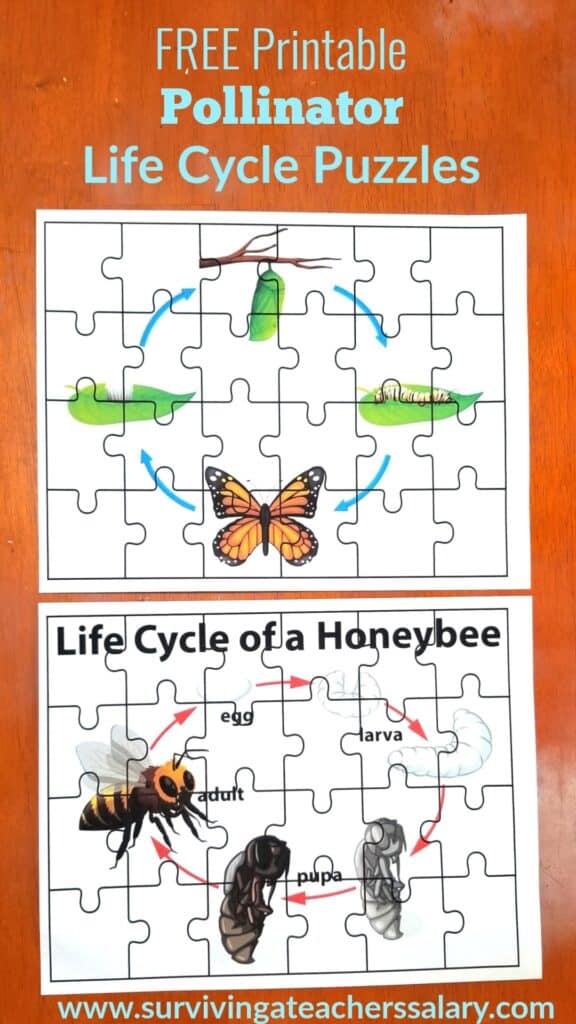 These life cycle puzzles are perfect to pair with the above life cycle posters and flashcards! It's a great tactile way to help kids remember the various phases of each insect as they move through the life cycle!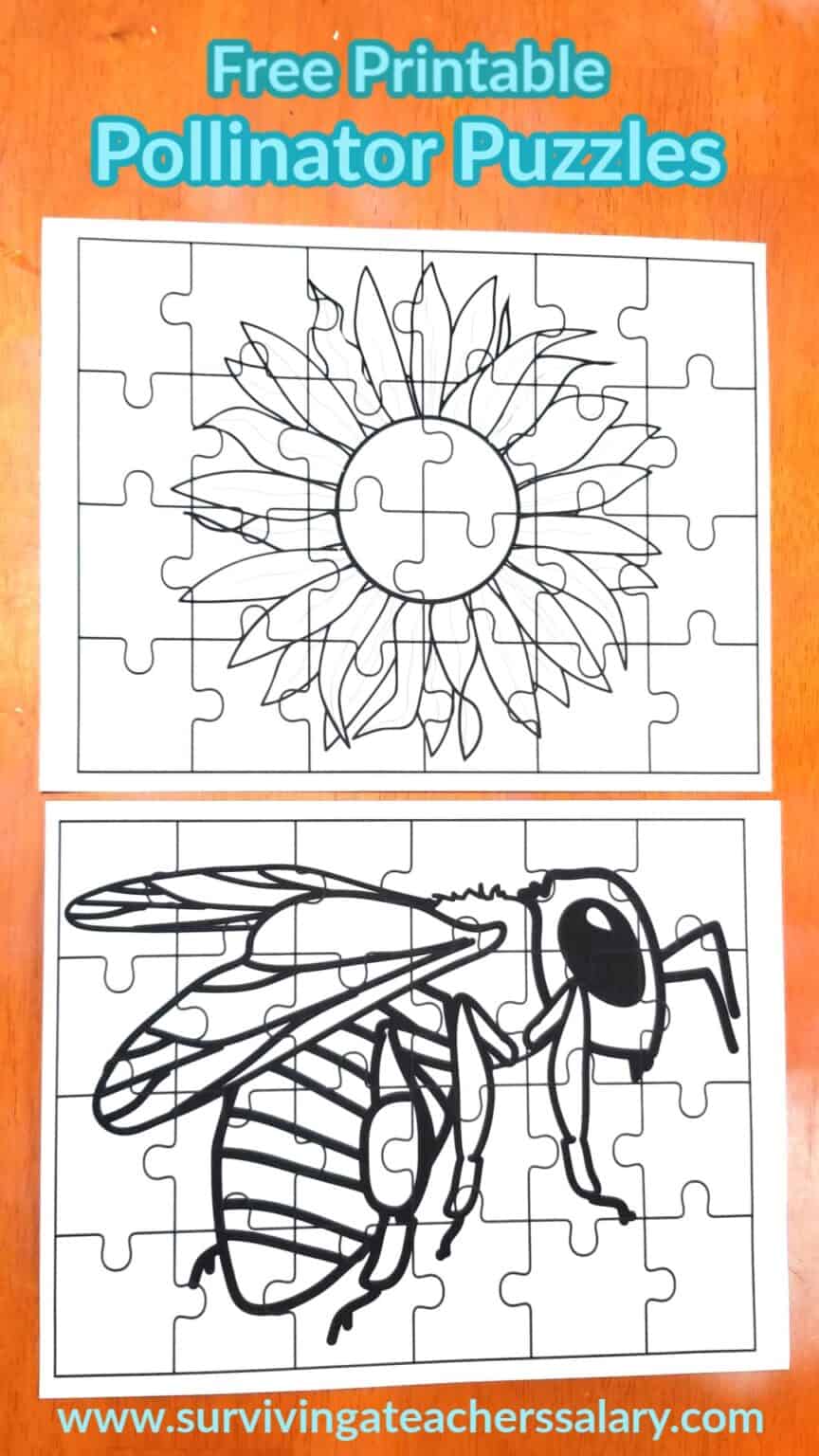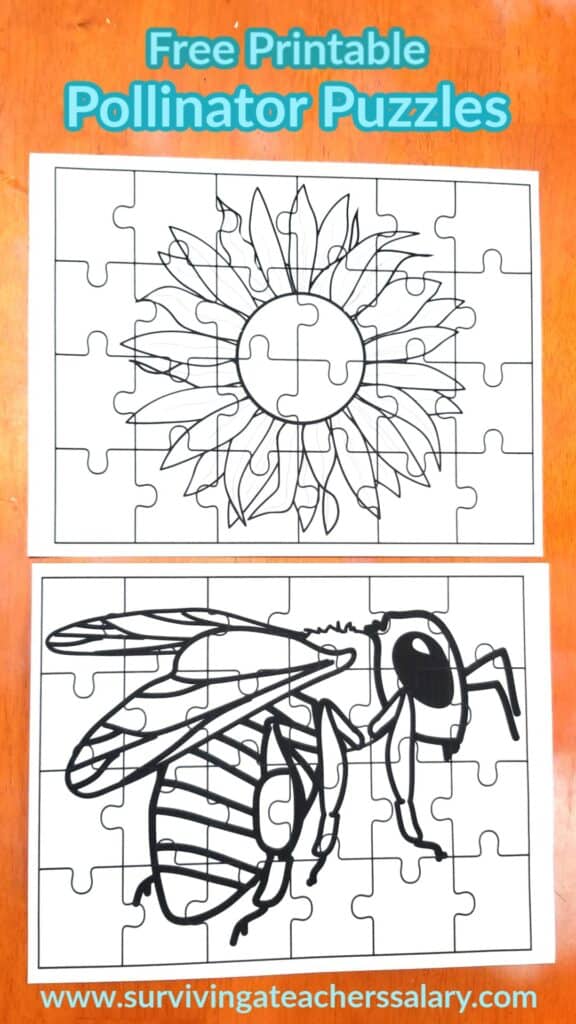 These fun puzzles, a flower and a bee, come in black and white so that you can print them out and color them! As with our other puzzles, I recommend glueing it onto card stock
and then cutting them out in order to make them sturdier!
If you appreciate this free content and would like to help contribute in a small way in helping me continue providing free educational resources for others, feel free to send a token of your appreciation via Paypal here. Any amount helps and is greatly appreciated.
Overview of our printables: