Cruze the City Beautiful Blogger Meetup #ChevyOrlando
This post may contain affiliate links, view our disclosure policy for details.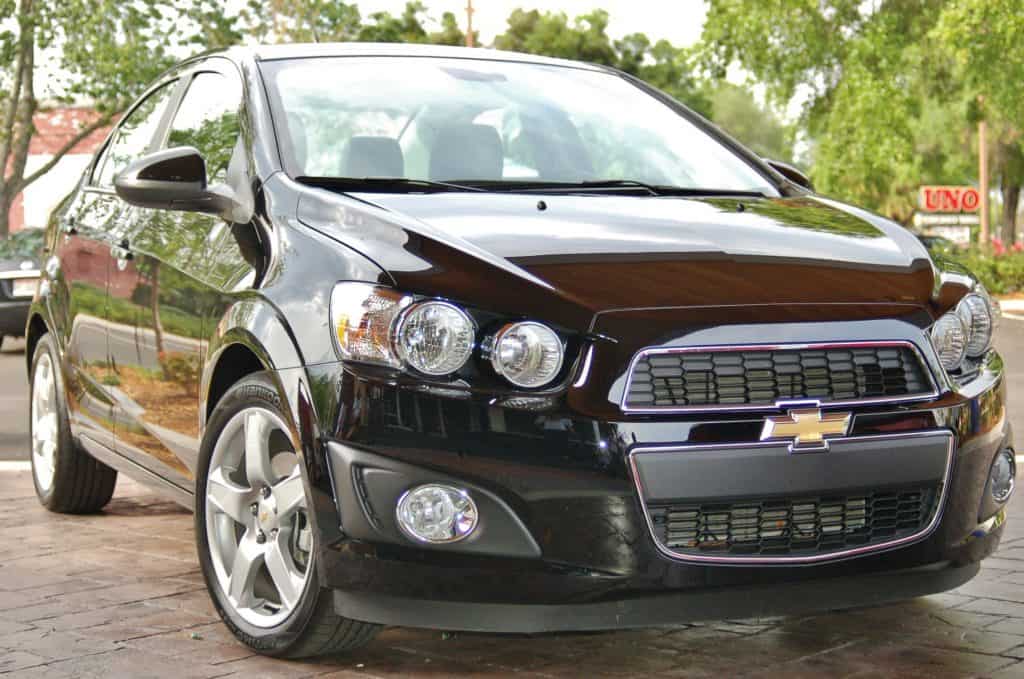 This is my first post now that I'm set up on WordPress so it's my "guinea pig" post in setting everything up! This past weekend I had a fantastic opportunity to join GM and Mami Innovative Media for a Cruze the City Beautiful tour in Orlando (You can catch up on real time fun on Twitter at #ChevyOrlando.) I was thrilled as it would be my first larger blogger meetup in the area!
Not only was it awesome to meet up with other bloggers but I learned about a lot of new places and experiences in the Orlando area and I also got to drive a lot of Chevy cars! It was actually really neat to learn about them all! The one above was my favorite, the Chevy Sonic – mainly (totally superficial I know) because it had awesome air conditioning knobs & a 2nd glovebox with a USB charging station in it!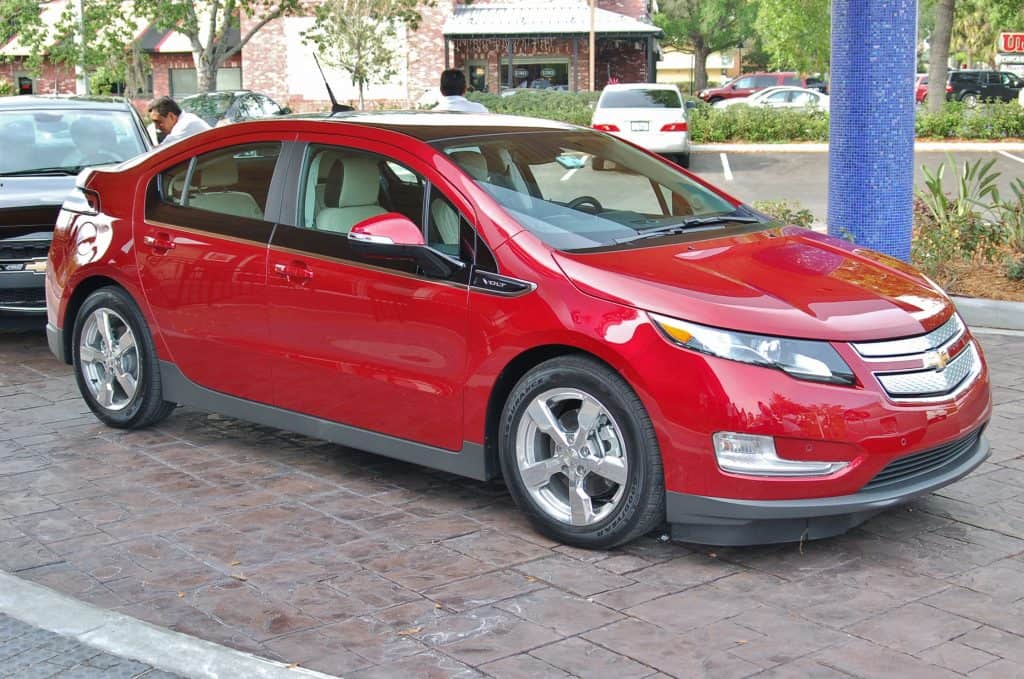 It seems that one of the favorite cars was the Chevy Volt which is a hybrid car. I had never actually driven a hybrid car so I wasn't sure what to expect but I would have never known it was a hybrid if they hadn't told me! All of the Chevy cars that I drove (Sonic, Cruze, Colt, & Malibu) were incredibly smooth rides! It was total luxury for me.
As we waited at the company office this entourage of brand new Chevy cars paraded into the parking lot all nice & shiny! Chevy supplied 5 beautiful cars for us bloggers to drive around for the entire day! They also took us to several fun locations which I want to share with you. If you live in the area or visit the Orlando area these are great spots to check out while you're here!!
First we stopped at the Scenic Boat Tours in Winter Park, FL. It cost $6-$12 for about a 1 hour tour out on the lakes & canals. It was quite informational of Florida wildlife and we learned the history of beautiful houses we saw including the house that Mr. Rogers lived in as a child and the house that Margaret Mitchell wrote the last chapter of "Gone With the Wind" in!! Here are a few of the pictures below that I took during our boat tour.
After our Scenic Boat tour we headed over to Prato for lunch. Hands down BEST Caesar salad EVER!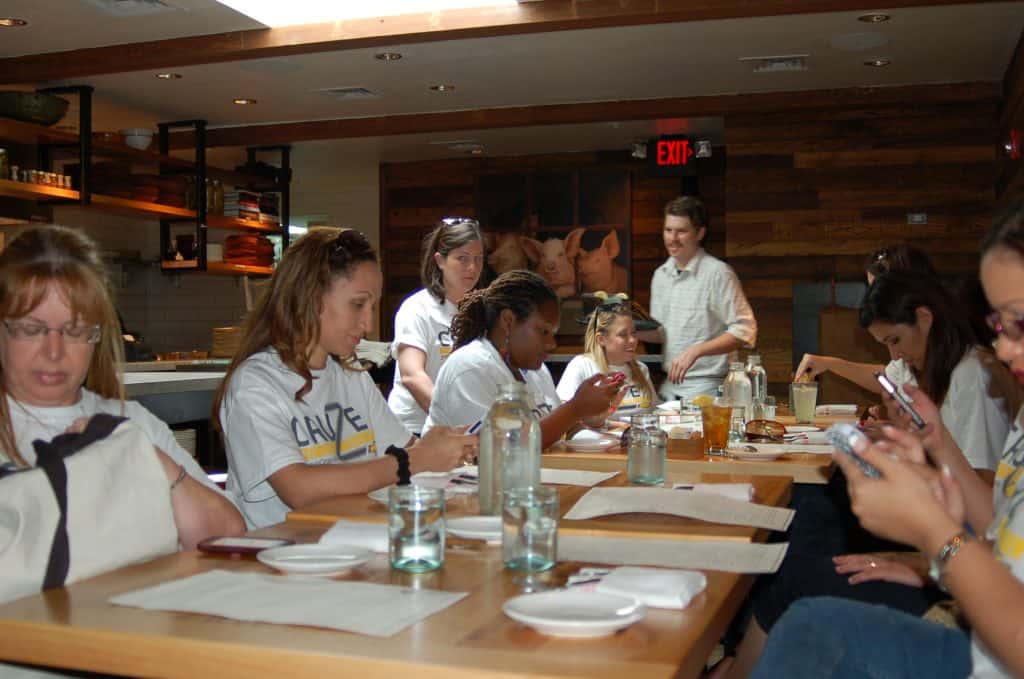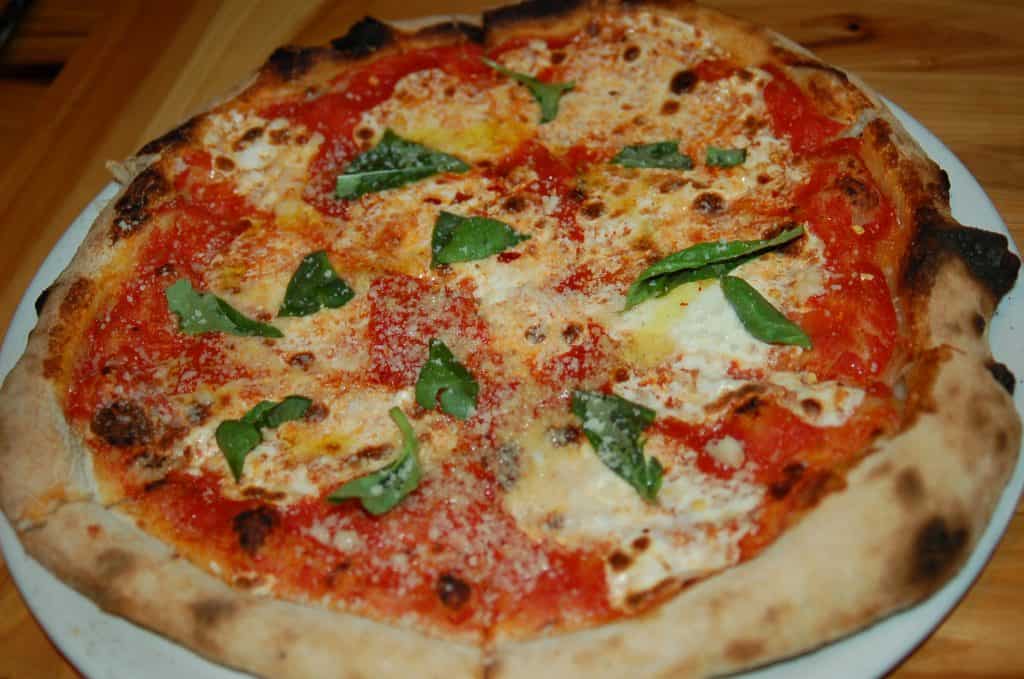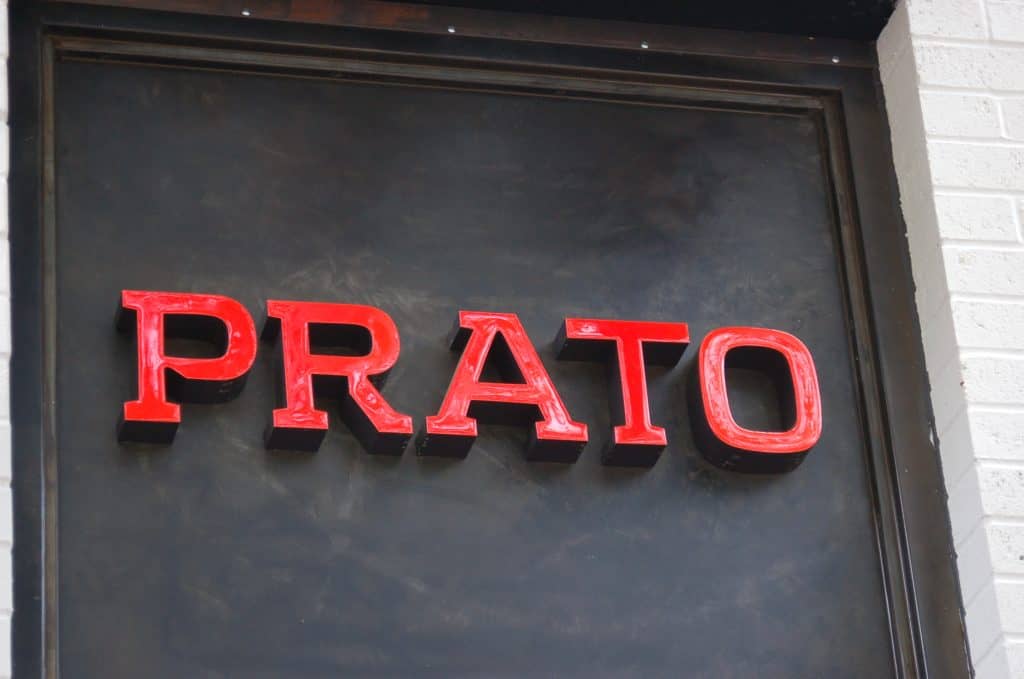 After our delicious lunch we next headed to do something that I've never had the opportunity to do before….attend a chocolate making class! Have you ever done that before? If not, and you love chocolate, it is quite an experience and loads of fun!! We were able to take home all of the yummy chocolates that we made at Farris and Foster's. YUM! I was thrilled to learn how to make my own truffles!!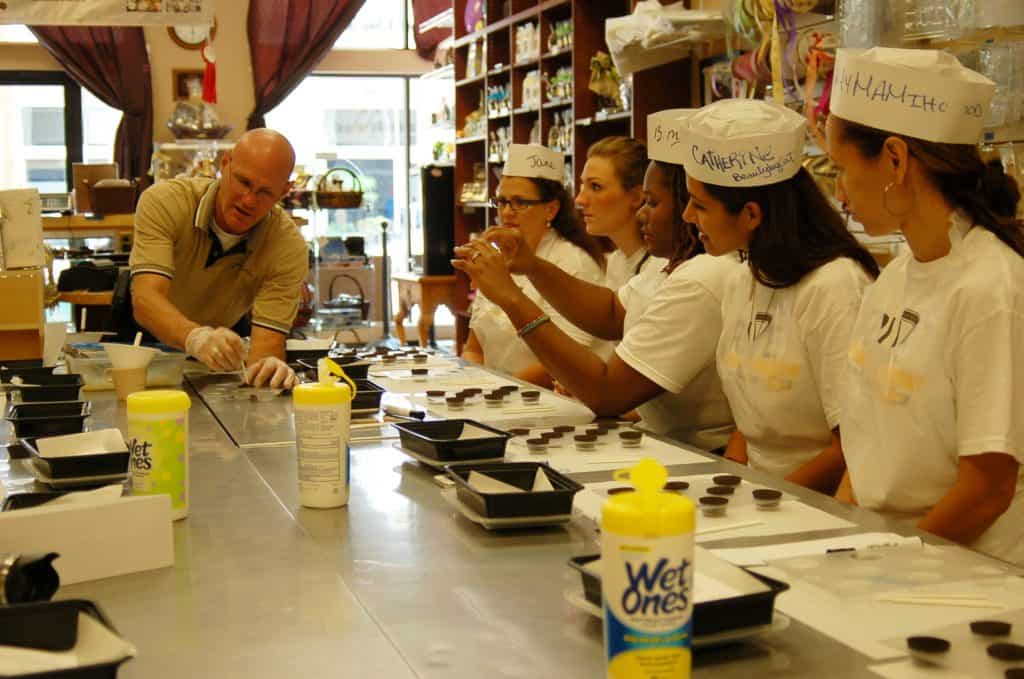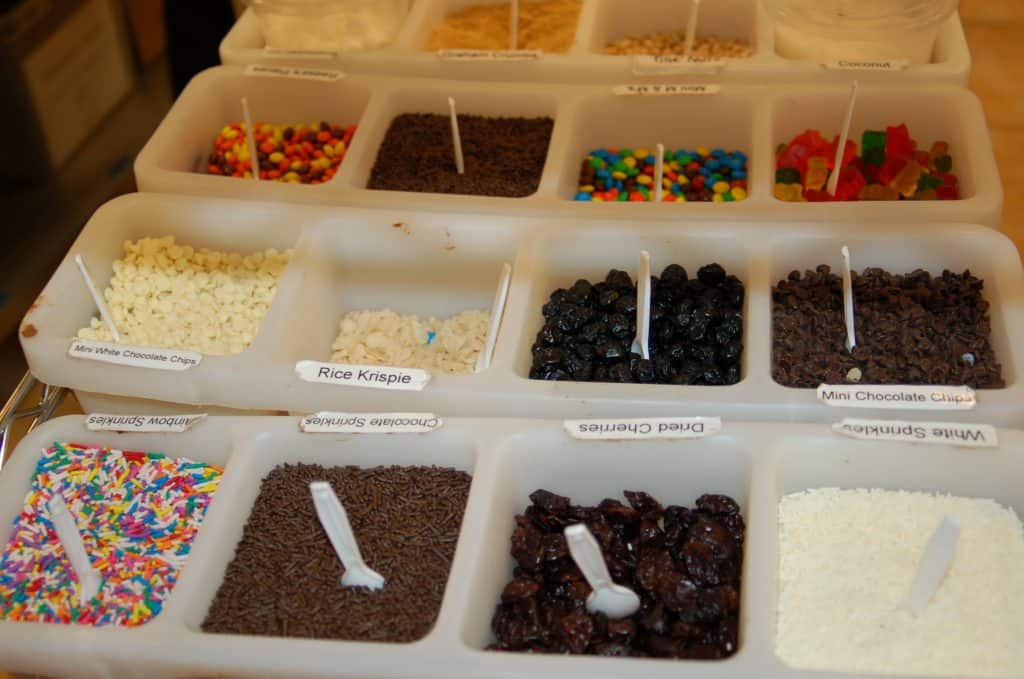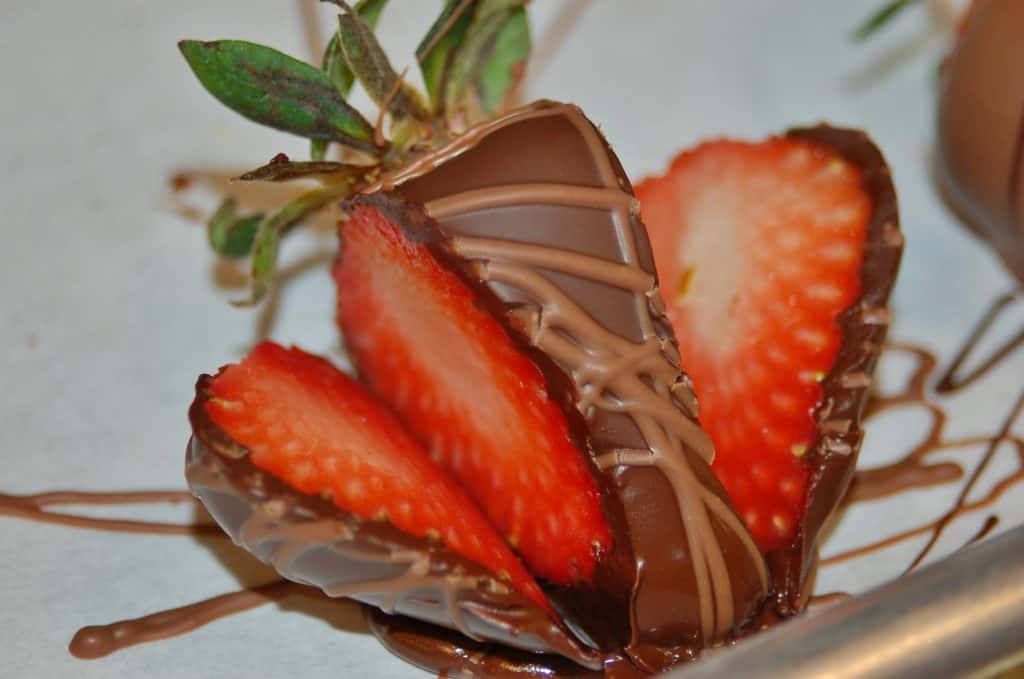 Doesn't this look AMAZING?!
 We also visited the Harry P. Leu Gardens in Orlando which was just beautiful. It is 50 acres of beautiful botanical oasis gardens just a few minutes from downtown Orlando! I just loved their huge veggie garden! Our tour guide was incredibly knowledgeable. I loved the butterflies that were flittering all over the butterfly garden, and the hundreds of species of plants we came across!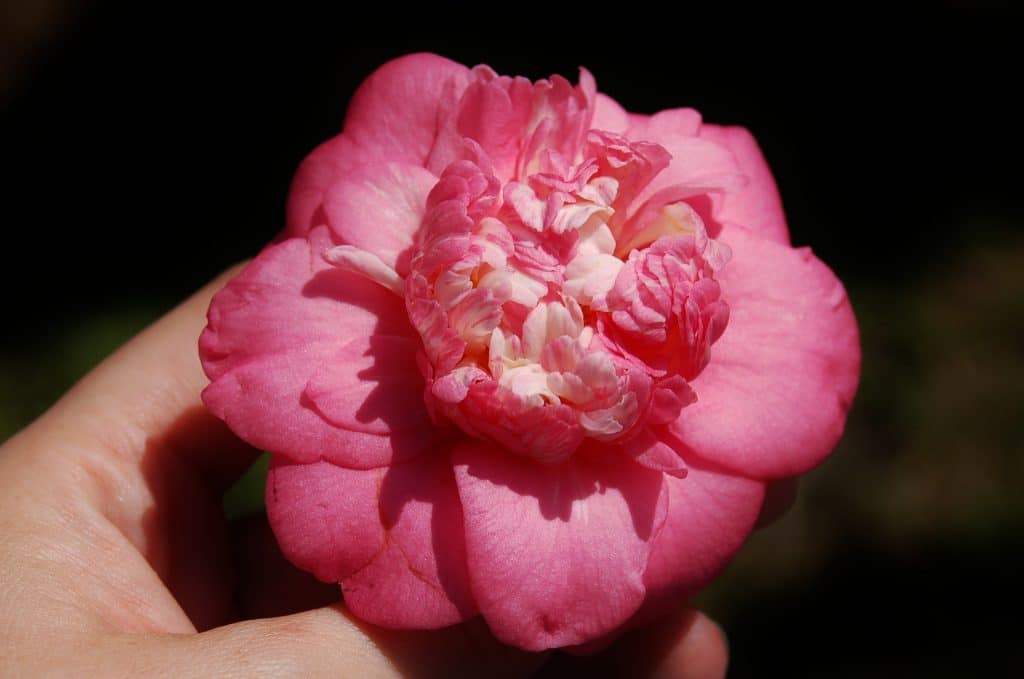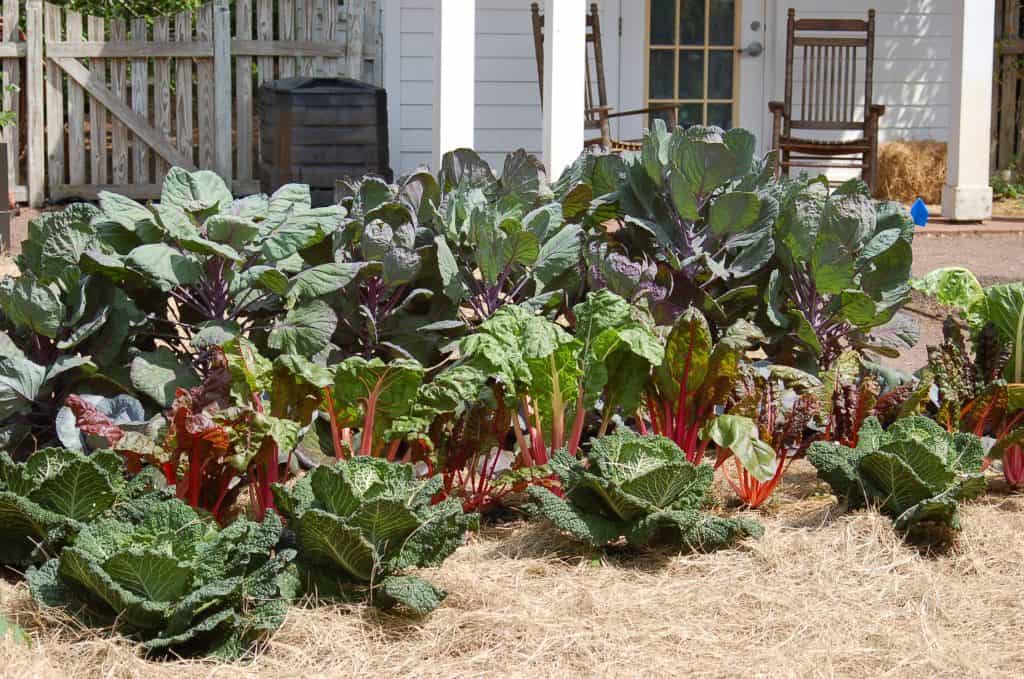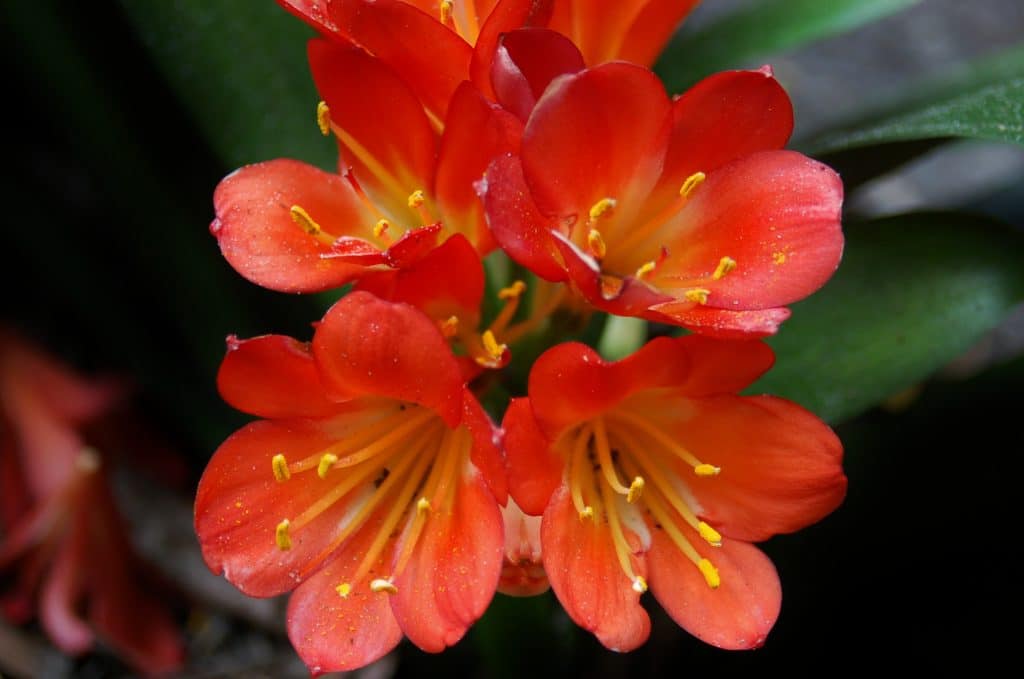 Lastly we finished our night off with a filling dinner at Fogo de Chao, a new Brazilian Steakhouse off of International Drive. With an unlimited salad bar and perfectly cooked meat brought to your table nonstop throughout the night I barely walked out the door I was SO full! In fact it was SO good that I didn't get any pictures at dinner. I threw my camera in the bag and said "this is too good to waste taking pictures"! 🙂 And this photo was AWESOME – there was a room in the front of the restaurant where they slow cooked their ribs which you could see from outside the restaurant!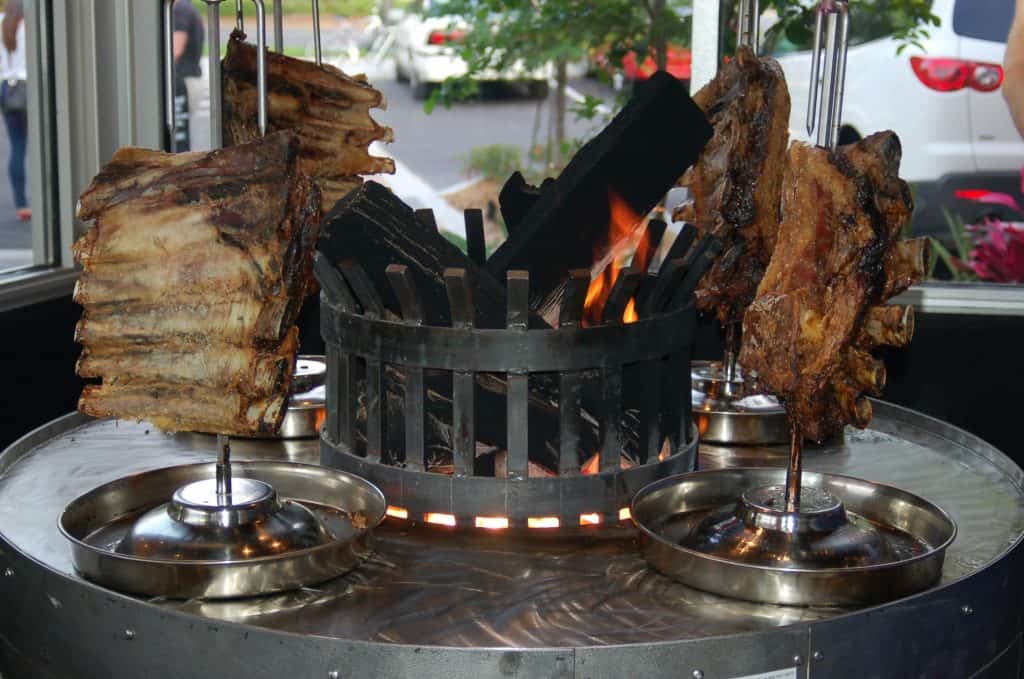 It was an absolutely splendid day. I had never done any of these things in the Orlando area before so I was thrilled to learn a little bit more about this beautiful city. I found some delicious places to stop for lunch and dinner (and dessert!), and I learned a lot about all of the Chevy's we had available to us that day. I appreciated the hands-on experience I had driving the cars and "playing" with all of the gadgets inside the cars. I had never used OnStar before, seen a USB charger built into a car, or even sat in a hybrid car let along drive it!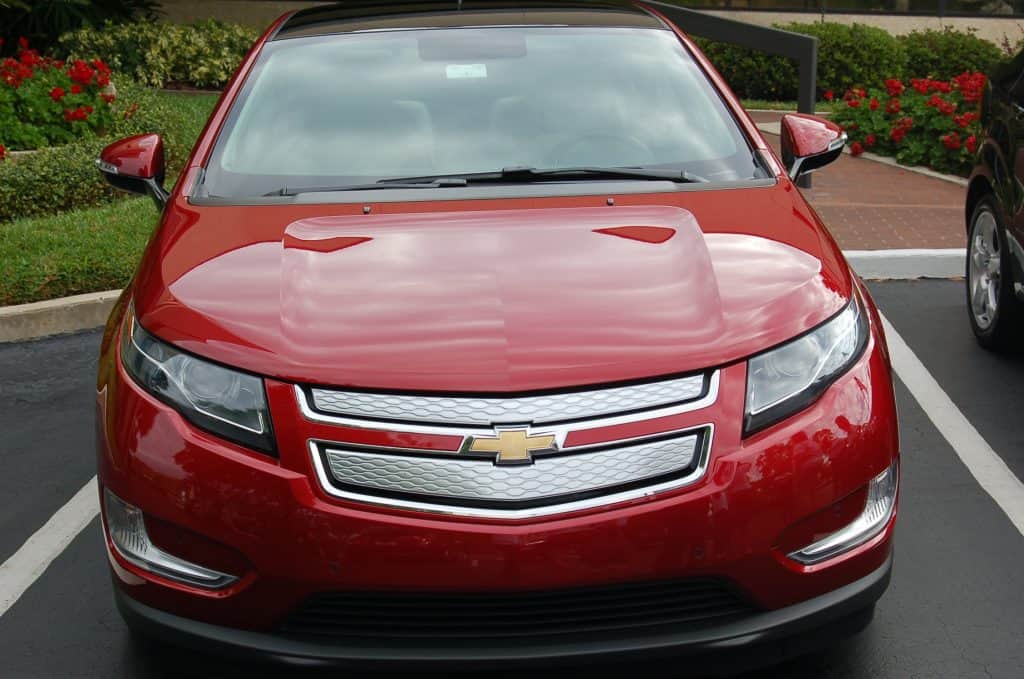 A HUGE thanks to GM and their great marketing team for providing us with this wonderful day and covering all expenses as well as Mami Innovative Media for helping coordinate it for us!