College Care Package Ideas for Guys with Tips to Buy for Your College Kid
This post may contain affiliate links, view our disclosure policy for details.
Disclosure: This is a sponsored conversation written by me on behalf of Schick®. The opinions and text are all mine.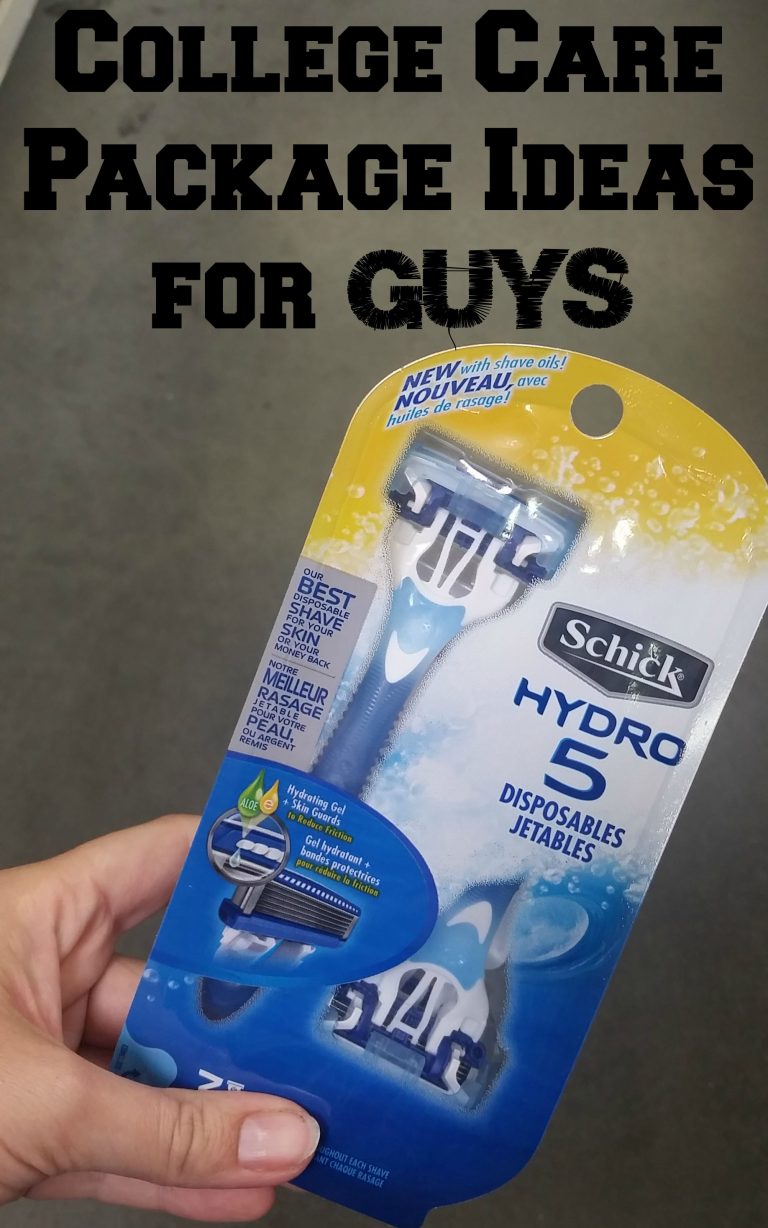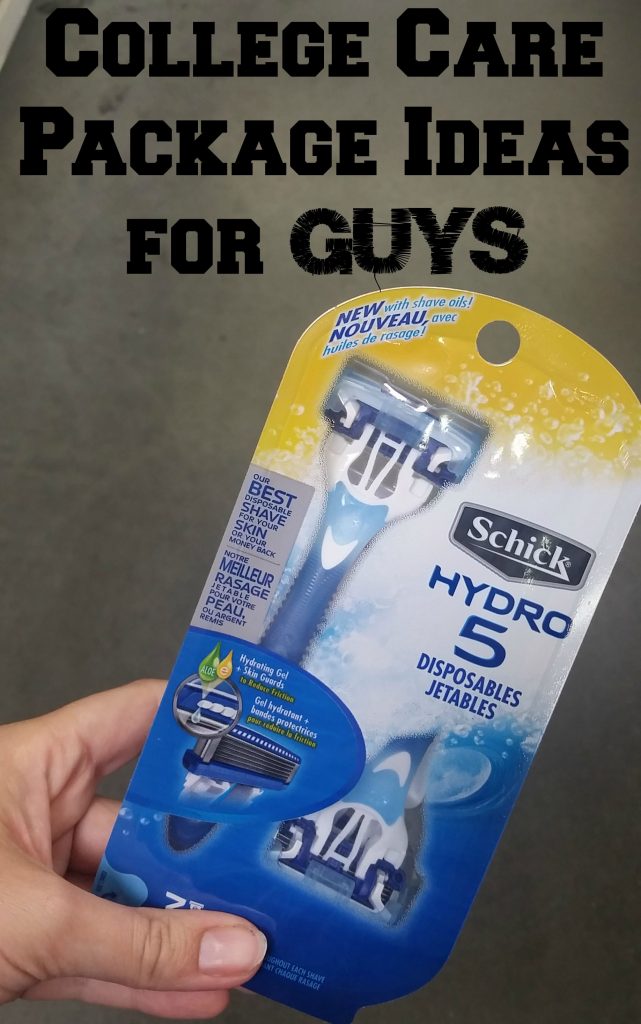 I have SO many amazing memories and experiences from my college years but none made my heart happier than getting a notice in my post office box with a little slip letting me know I had a care package to pick up. Although I never received a care package from my family I was so fortunate to receive them from my boyfriend's (now my husband!) parents, sisters, and friends! So this post is dedicated to college care package ideas for guys!
Nothing could go wrong the day a care package came in the mail! It didn't matter what was in it – all that mattered was that I got one! I knew someone thought and cared about me enough to send me one. Make the most of your care packages! You can send them with a theme (yellow sunshine for exam time, food for refuel, extra school supplies, etc.) or one of my favorite is just a box FULL of practical & splurge goodies that the student will enjoy and need!
Tips for Maximizing Savings for Care Packages:

Once you decide where you will be doing your shopping for your students care package (we went to Dollar General) grab a store circular ad – it has all of their deals and specials for the week. Usually you can find them right in the front of the store but I like to check them out online before I go to see if there is anything I need to add to my list.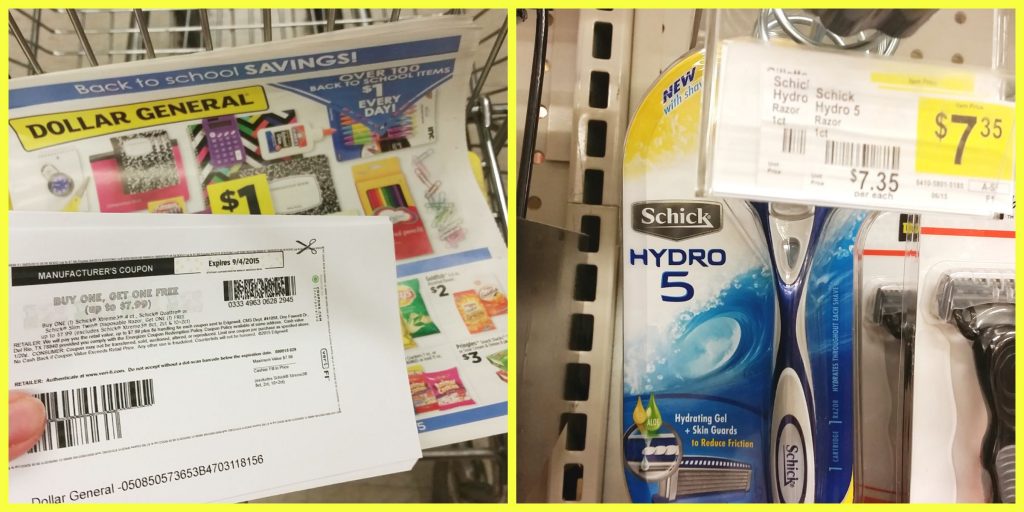 Check online for printable coupons to save even more money! We printed an awesome Buy 1 Get 1 FREE Schick® Disposable Razors coupon at Coupons.com which really maximized our savings along with some other coupons we printed. We were looking for the Schick® Xtreme3 disposable razor
because the blades flex and pivot but they weren't in stock at the time we went shopping.
Care Package Ideas: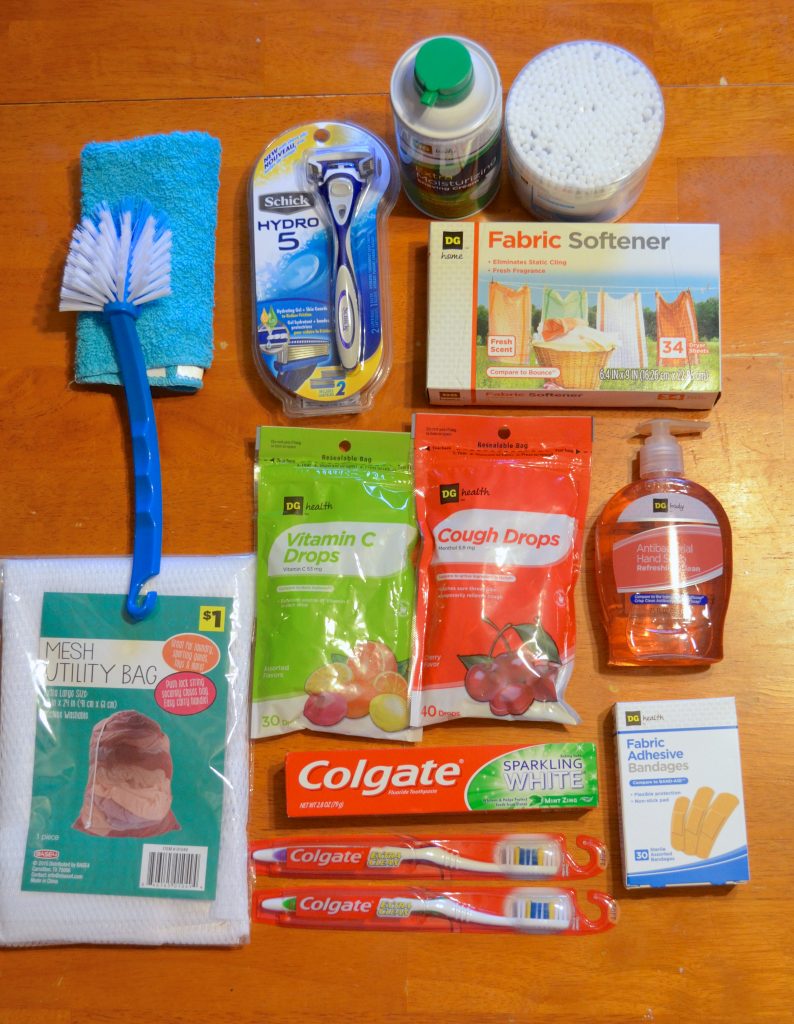 Toiletries:
A practical selection perhaps but helping your college student save money is never a bad thing! Depending on your relationship or what the student needs you can include items such as toothbrushes, toothpaste, disposable razors (we bought the Schick Hydro® 5 Razor
), soap, body wash, shampoo, conditioner, shaving cream, after shave, cologne, beard balm, qtips, deodorant, hand soap, etc.
Health:
Keeping your student in good health is always in style! Consider items like bandages, antibiotic ointment, sore throat lozenges, cough drops, sinus and allergy medicine
, pain reliever, foot odor powder, hand sanitizer, heartburn relief
, ace bandages, gauze, etc.
Food & Drinks:
Food is probably your guy's favorite thing in the care package so make sure it's good! Here are some ideas for you: beef jerky
, cheese, sausage, peanuts, popcorn, pretzels, chips, candy, Ramen noodles and cups of noodles, soda cans and Gatorade,  seasonings/spices, hot sauce, granola bars, instant coffee, etc.
School Supplies:
School supplies are an ongoing cost for college students so anything that is helpful would be things like pens and pencils,  wite out, USB flash drives, memory cards, paper, notebooks, scissors, stapler, tape, sheet protectors, etc.

Laundry & Cleaning Supplies:
Perhaps not the most enjoyable time of college but laundry is nonetheless important and a continuing cost of living. Consider items like laundry bags/hampers, laundry detergent
, fabric softener, dryer sheets, quarters for laundry machines, stain remover, scrubby brushes, etc.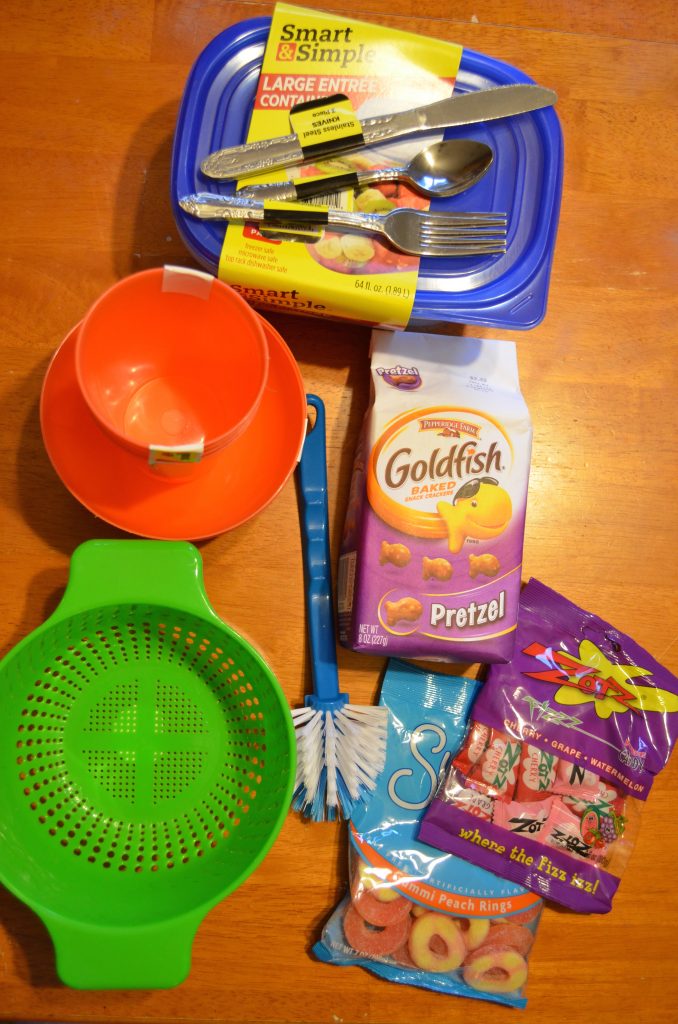 Extras:
There are so many random things over the span of college that you might find you need, all of course cost money. Items like a travel sewing kit, dishes, towels, washcloths, silverware, napkins, storage containers, hangers, hot pot, pillows, post it notes, stamps, etc.

Packing Tips for Care Packages: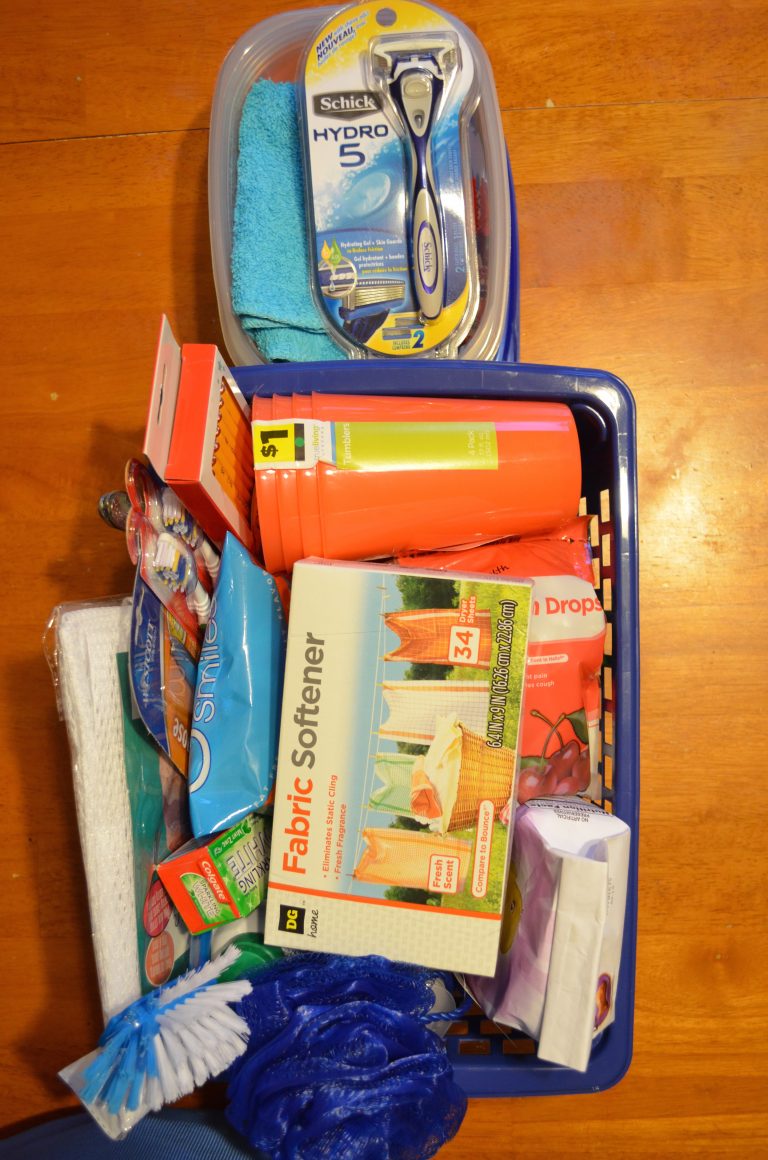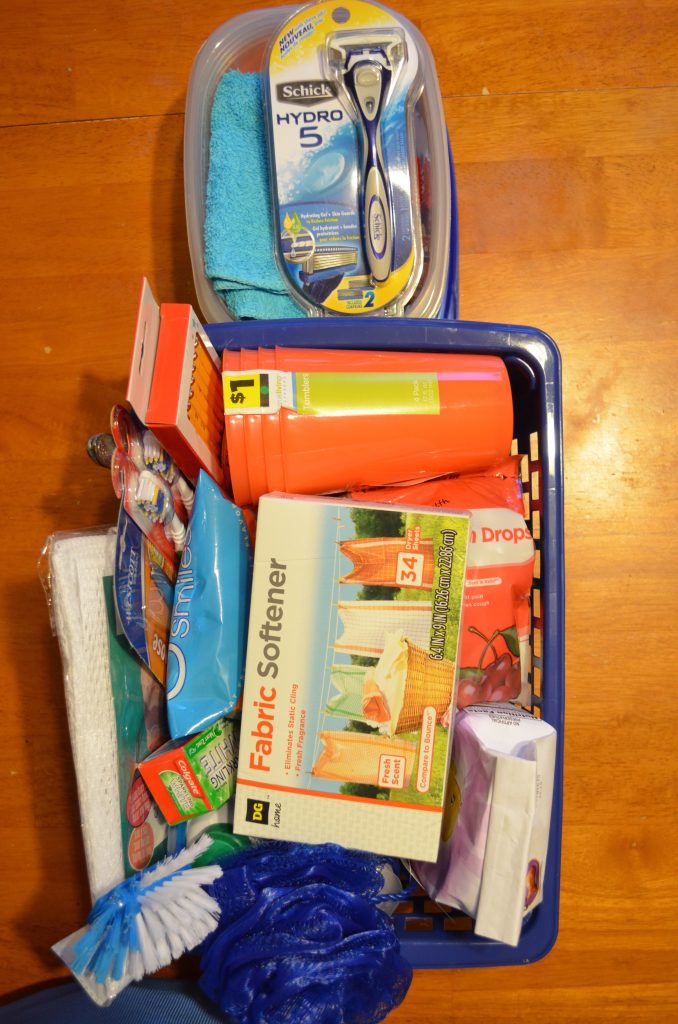 I have always found that one of the best ways to send care packages is to stuff everything inside shower caddies and reusable storage containers that your student can use to store office supplies, snacks, leftover food items, and other items in their already tightly packed dorm room. It's a fantastic way to give your student a little bit of extra room while stuffing everything you need to ship inside one thing. Then when you're done you can pack the entire container into a box and tape it up to ship!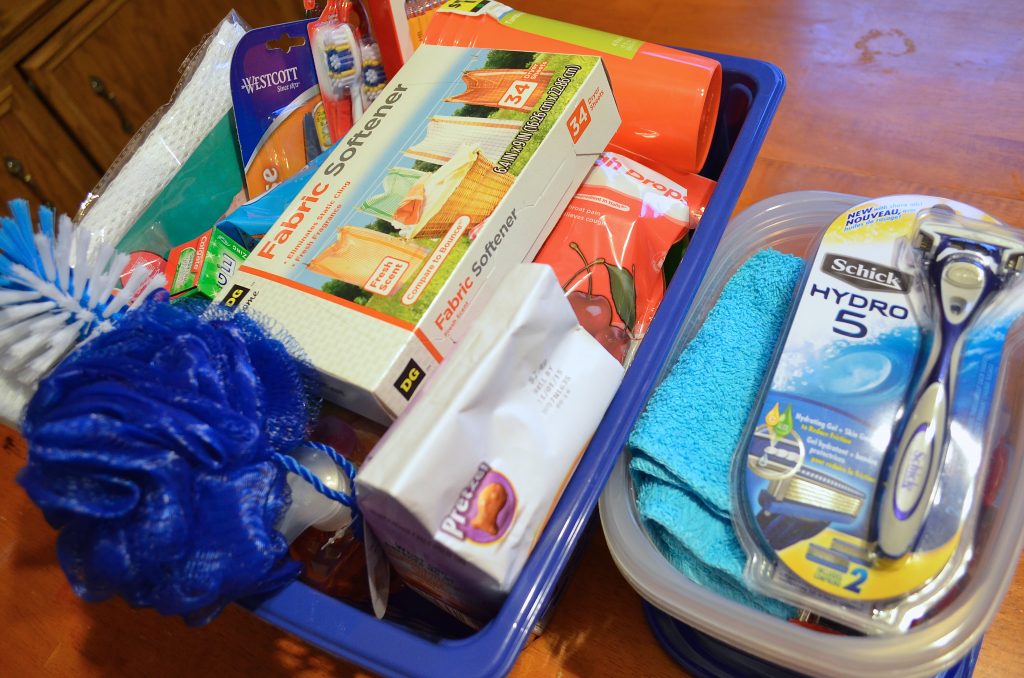 So before you head off to the store make sure to print a BOGO coupon for Schick® disposable razors at Dollar General! And although it's awesome to get a package full of things college students won't need to spend money on later, make sure to include some fun things! Whether it's silly string, a whoopee cushion, or just a pile of junk food and snacks the best care packages have a balance of both!
This is a sponsored conversation written by me on behalf of Schick®. The opinions and text are all mine.