Can't Afford to Go Out? Cheap Date Night and Family Ideas!
This post may contain affiliate links, view our disclosure policy for details.
Is money tight? Can't afford a nice date w/the hubby, or a fun family event somewhere? Why not try some of these unique and inexpensive ideas for a cheap date night and family fun to keep you busy. They are free or with minimal cost.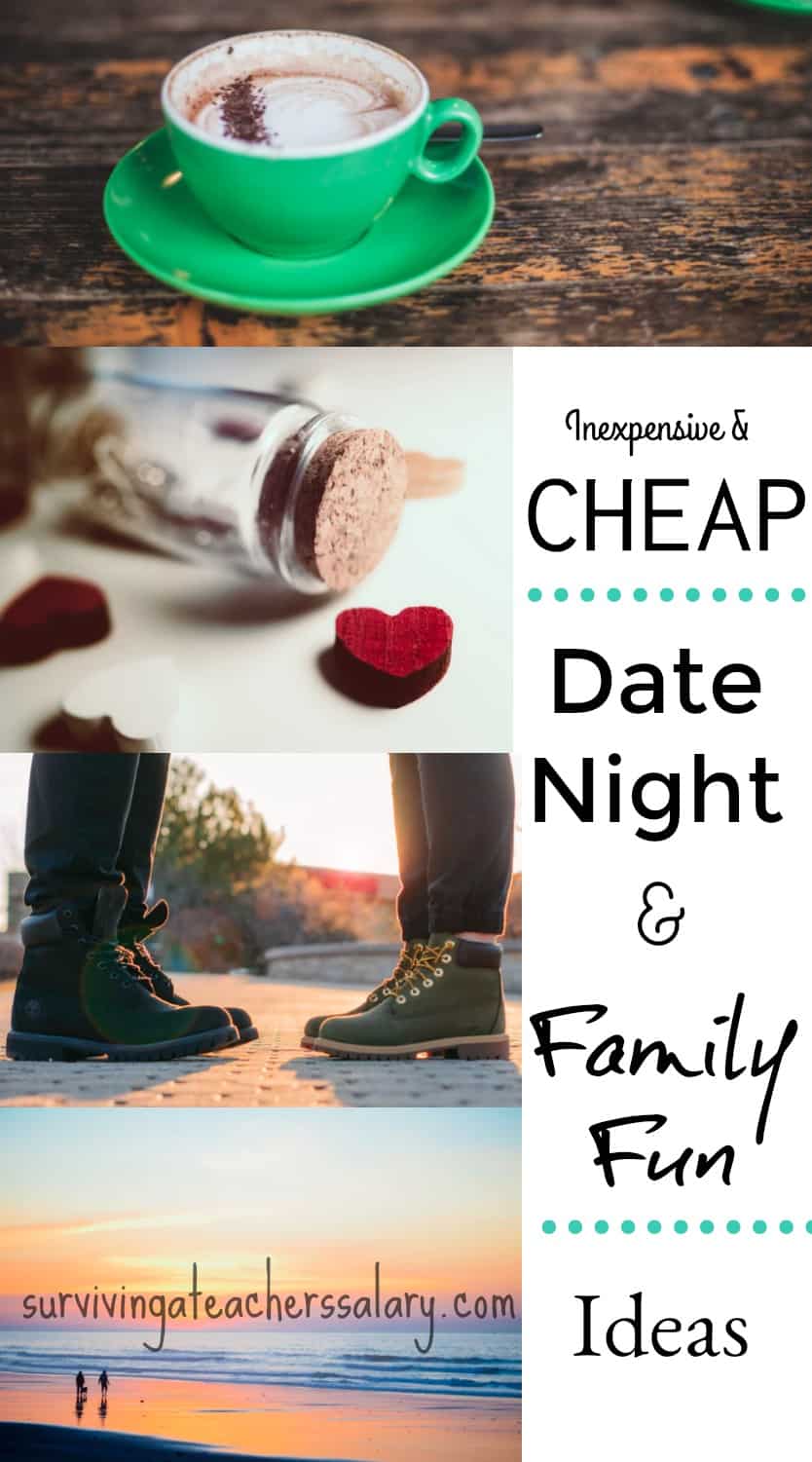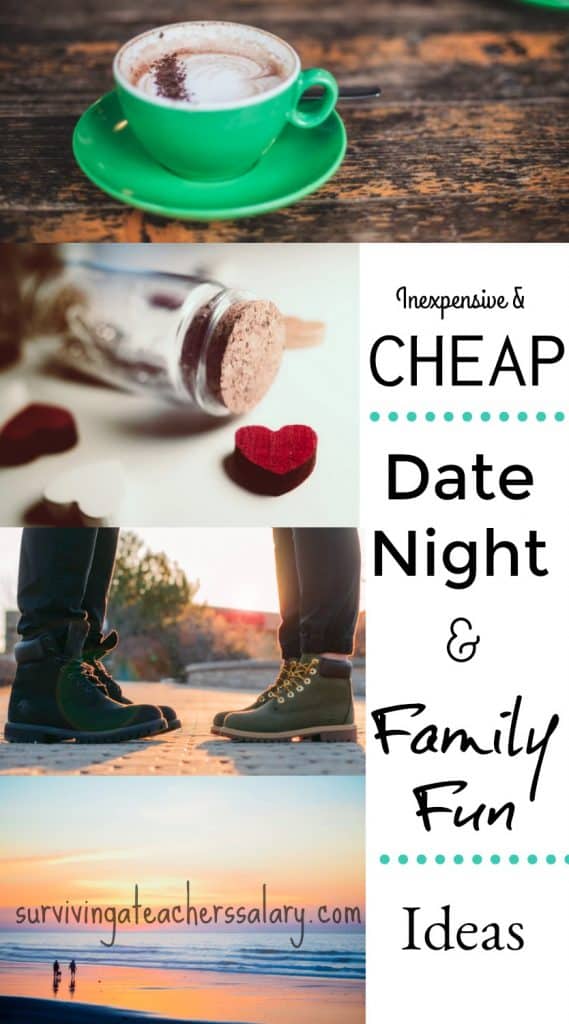 *Rent a bird book from the library, grab your binoculars & journals, and go bird watching! Or rent a hobby book and try to build something new at home!
*Get the ENTIRE family involved in making dinner or dessert- even the little ones!
*Go geocaching! (You can read more about what that is here!)
*Give each child (& adults!) $1 and make a field trip to the Dollar Tree!
*Take $2-5 per person out of the grocery budget, and make a field trip to the grocery store- everyone gets to pick something!! (This works great for Christmas too if you can't afford presents.)
*Check out the free museums in your county! Visit a cultural center and learn something new! Near us we had a FREE manatee viewing center and a phosphate museum!
*Look for free concerts in the park!
*Make costumes and play pretend! Even adults! Cosplay is so fun! Bring out books, old clothes, puppets, or even visit a thrift store! Make your own puppets and hats!
*Visit a craft store & pick out a family or couple craft! Scrounge up your supplies and use recycled items at home to save a few bucks!
*Have snow? Build a snow 'creature', then dye it colors with food dye! Before kiddos the hubby & I used to have a marathon weekend building snow creatures- usually Florida themed! 🙂 We made crabs, alligators, palm trees, etc. and then colored them all! It was SO much fun and literally took up our entire weekend!
*Have a free zoo, museum or beach nearby? Make a trip & pack a lunch!
*Pop some popcorn (plain- kernels are cheapest) and have a popcorn fight! Or just drizzle it with delicious chocolate, caramel, candy melt, etc. and make your own popcorn recipe!
*Visit open houses (preferably without kids!). Once in a while we used to drive to an area that had multi-million dollar homes and check them out- wowzers!
*Play games- outside on a blanket if it's warm enough!!
*Browse online for a unique adventure to attend! Our city has "Cardboard Boat Races" every year. I've seen Butterfly Hikes as well! One city we lived in rounded up all of the swans to vaccinate them each year and made a big event out of it.
*Backyards can reveal a lot of fun. Have wheelbarrow races, put the water hose down the slide & have fun, make a mud pit, catch bugs, play frisbee, fly a kite, the possibilities here are endless!
Have some other unique free or almost free ideas for families/couples? Share them with the rest of us!