Big Little Games Spurtle Turtle
This post may contain affiliate links, view our disclosure policy for details.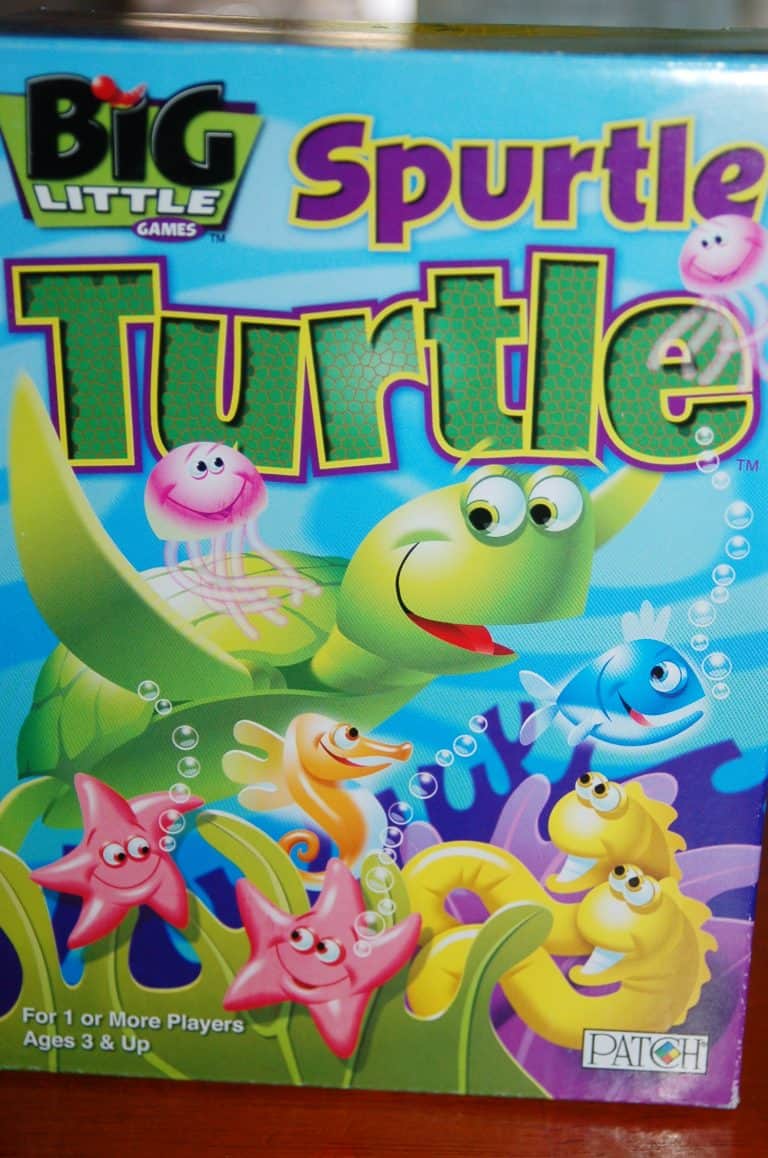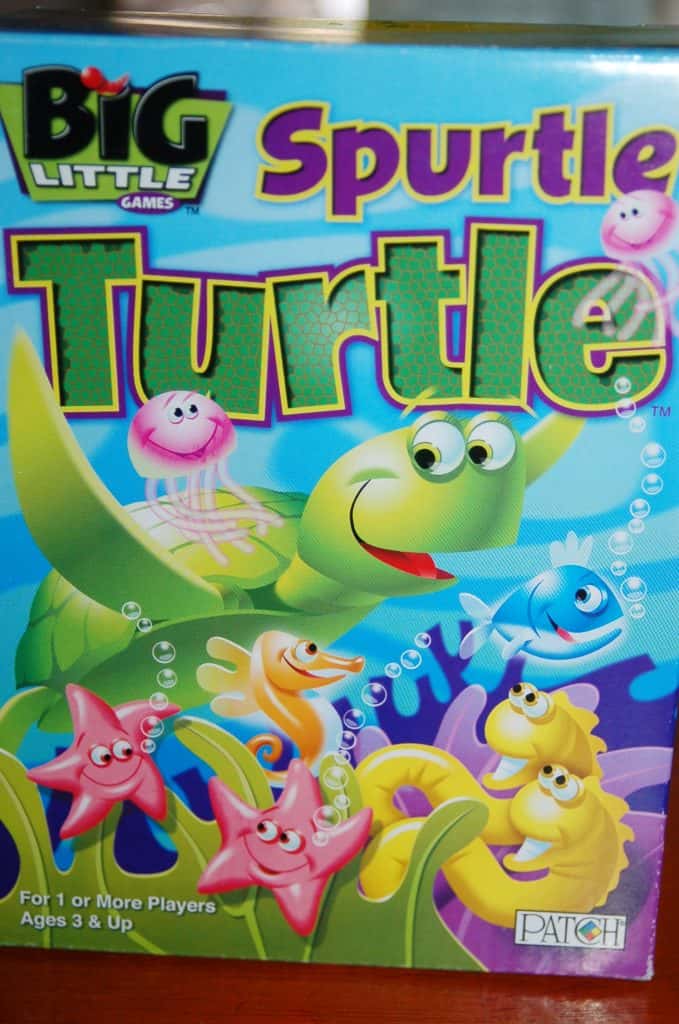 While at Toy Fair in NYC I met Patch Products and learned more about their Big Little Games series, fun affordable games for kids, all currently under $10 each.  We received Spurtle Turtle, one of the the Big Little Games. It's a cute and inexpensive game for kids which is very easy to set up, although you'll need plenty of room to play. Very simply Spurtle shoots out discs, of which the children have to flip over and grab all of the matching discs.
It includes the discs that Spurtle "shoots" out along with sea creature stickers to put on the discs.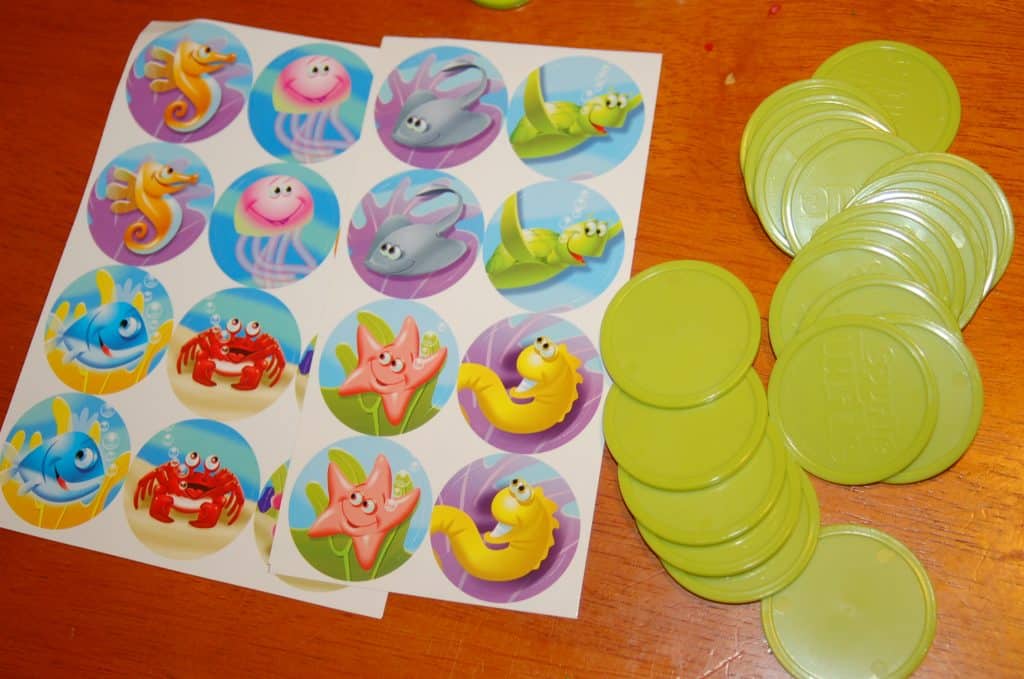 Below you can see the discs with stickers placed on them.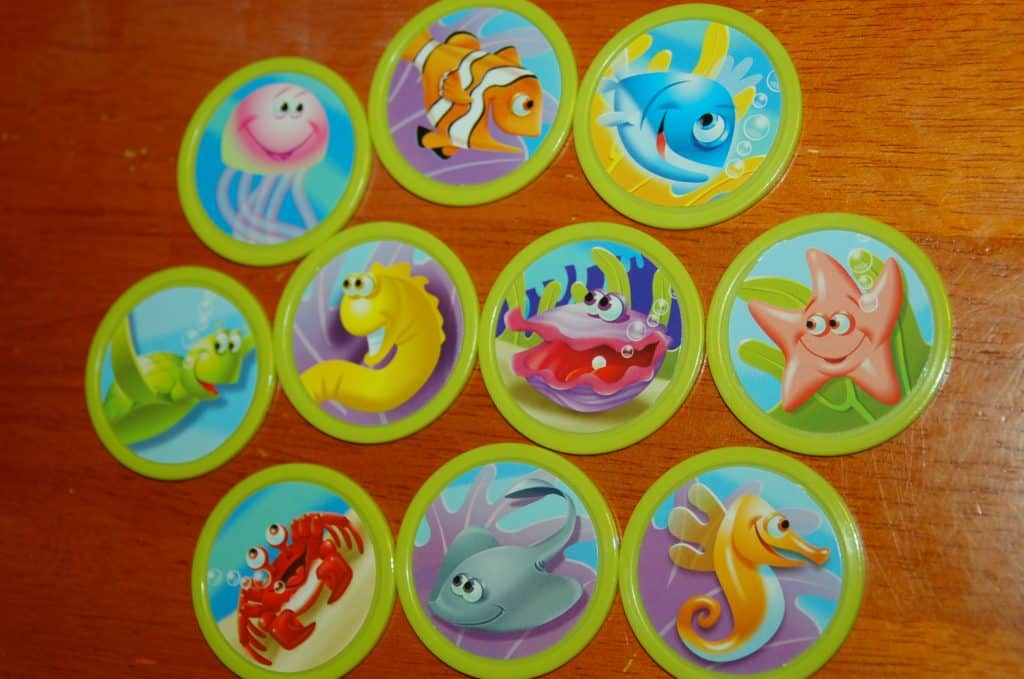 Meet Spurtle the Turtle! He's a small durable turtle that is all in one piece. You simply place the discs in the holes on his back to get started.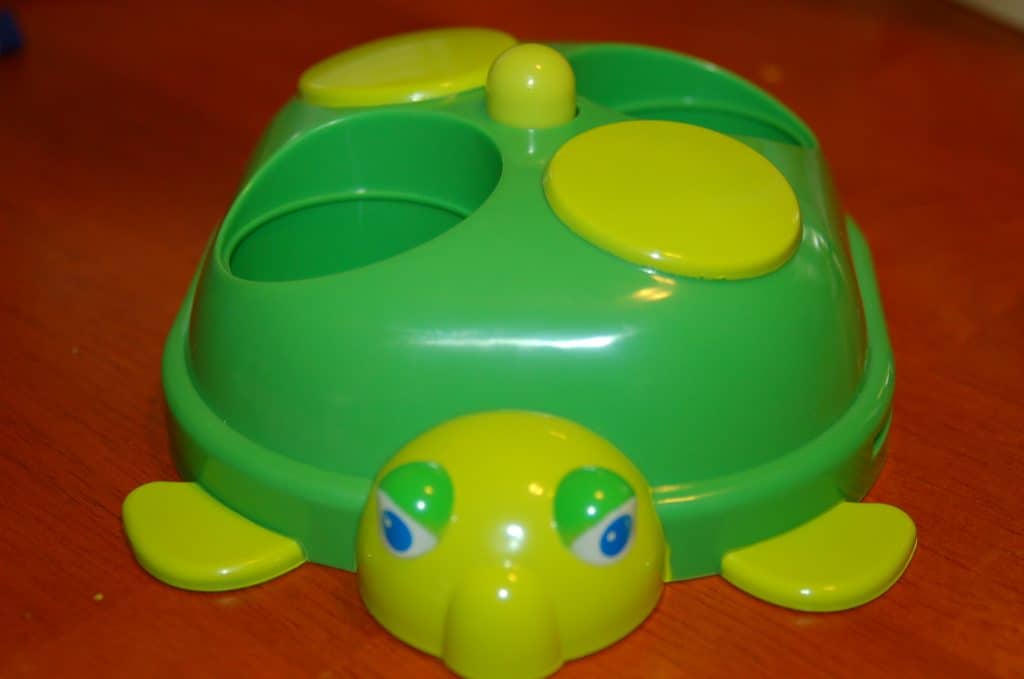 The press the button on top down to "shoot" out the discs. The only downside of this game is that if you don't press the button down the right way the discs get stuck.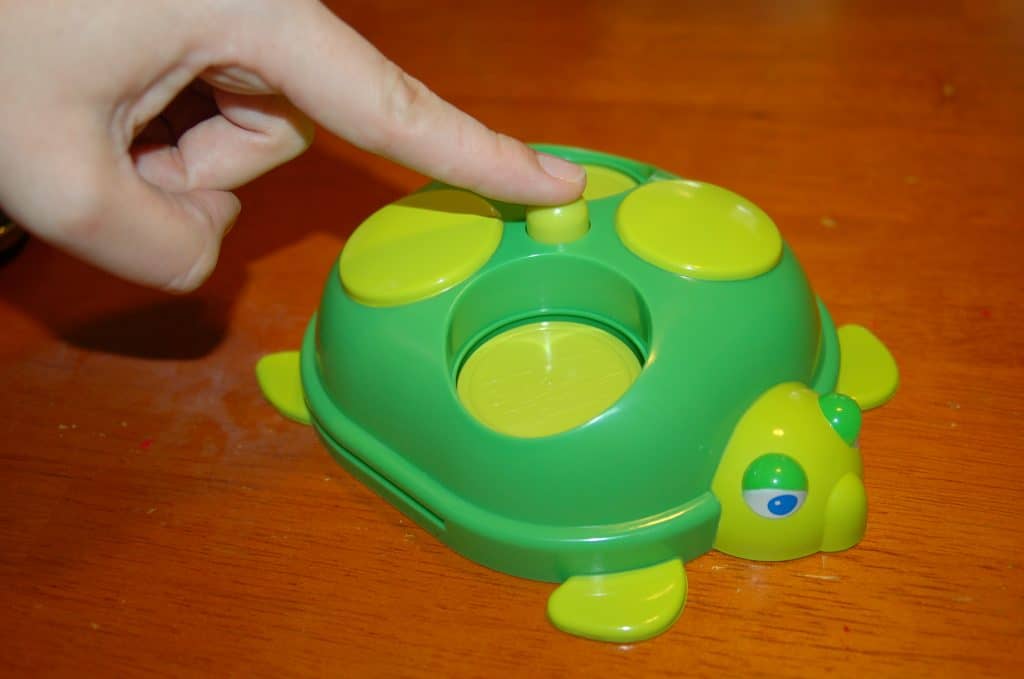 The discs shoot out quickly and really go an amazing length. I definitely suggest playing this on the floor with plenty of room for the discs to shoot out at!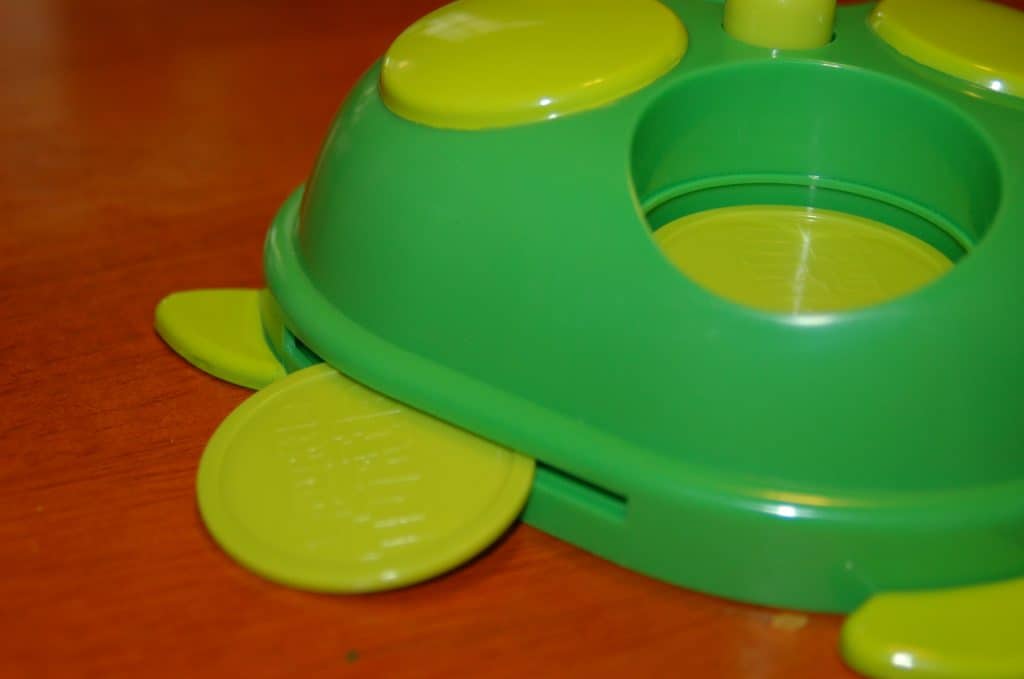 Overall this was a really cute game, easy to take "on the go", and certainly affordable. My kids had a blast at the craziness and loved frantically trying to grab all of the matching discs. Great for preschoolers. I loved that my 2 year old & 5 year old could play it together since there was no reading or heavy instructions involved.
Disclosure: I was not compensated for this review. I received the above product in order to use and form my own opinions. All opinions are my own.