Beef Stew Slow Cooker Recipe – What's for Dinner?
This post may contain affiliate links, view our disclosure policy for details.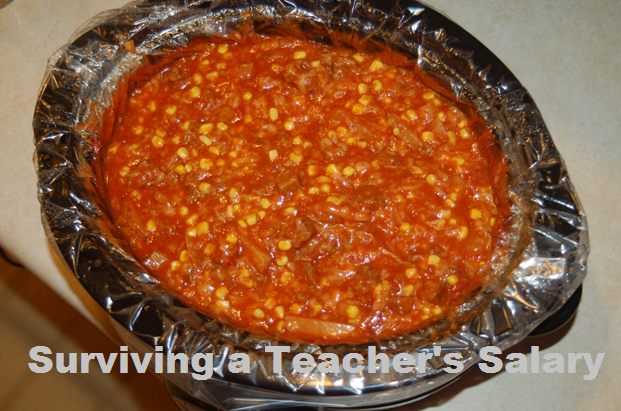 Would you believe that after an entire month my family is still sick? Let me just say that my slow cooker has been my best friend this month otherwise we wouldn't be eating at home!! I've been so busy & tired that if I didn't use my crock pot faithfully I wouldn't have such delicious dinners lately! Tonight we decided to try something new, a new beef stew recipe.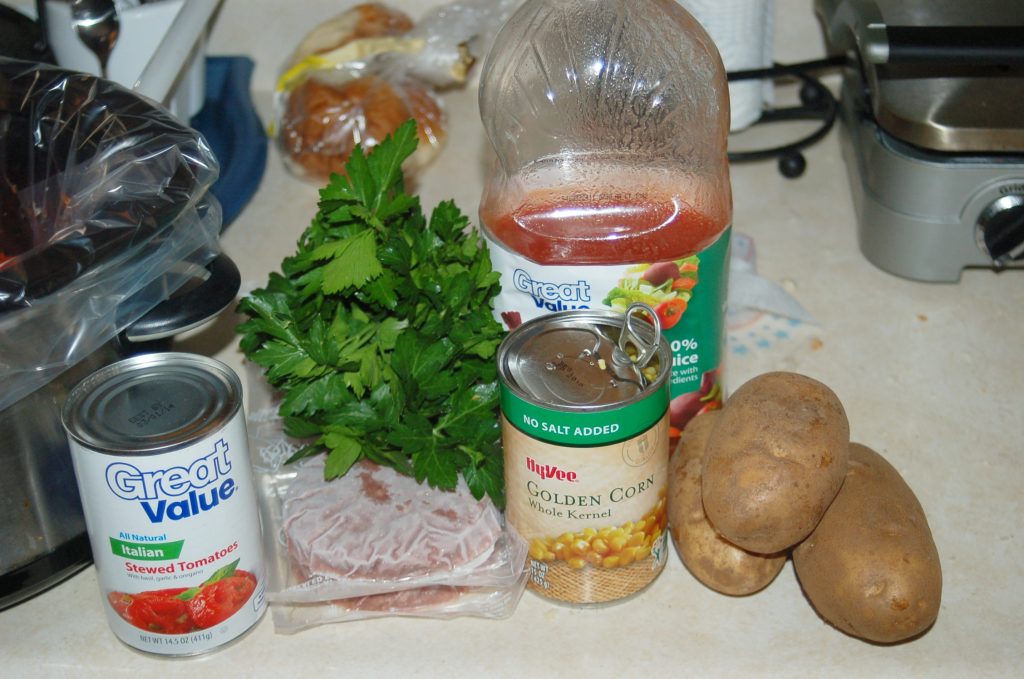 In I put an entire bottle of 100% vegetable juice, 5 large potatoes, a can of stewed tomatoes, a can of corn, a small bunch of fresh parsley, and 4 frozen hamburger patties. Yes, you saw that – hamburger patties! I ran out of ground beef a while back and I had quite a few hamburger patties from a deal that I purchased on Totsy. I throw them frozen right into my crock pot and after it's cooking I break up the meat before serving it. It's the VERY easy (and lazy!) way of doing dinner – and I've pretty much mastered it!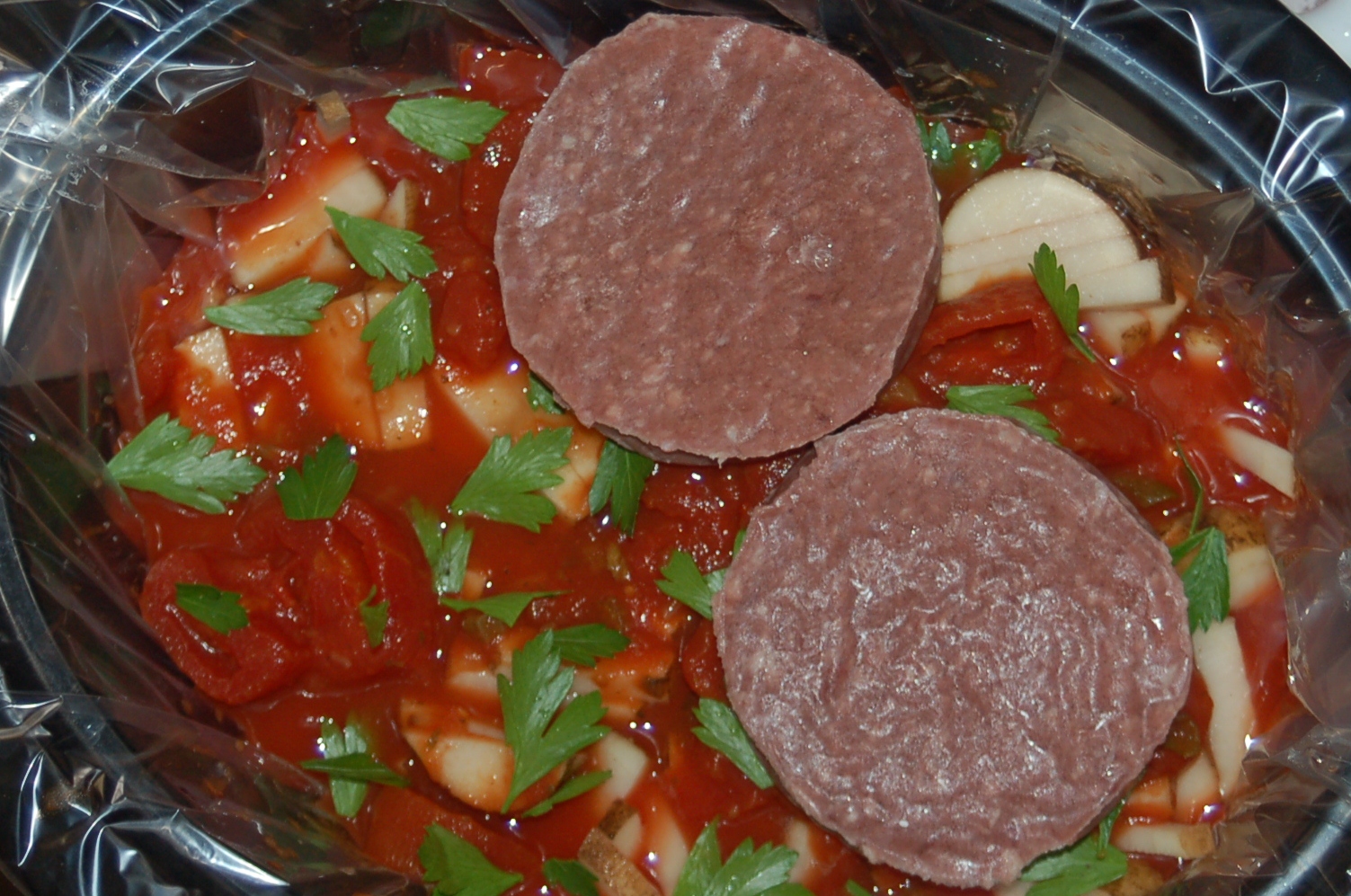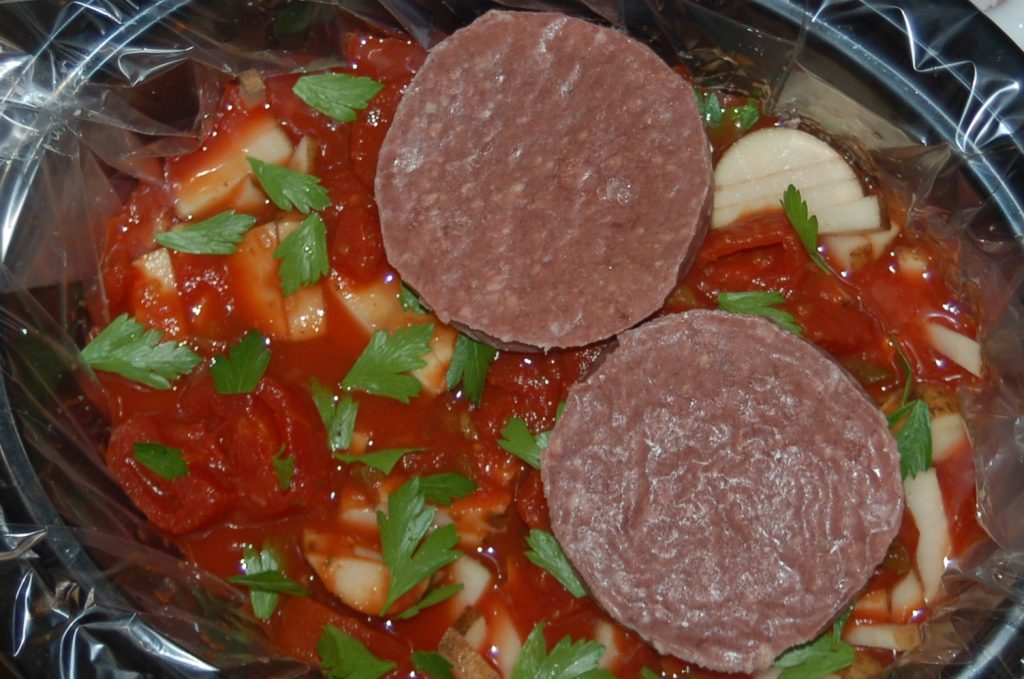 I poured in half of the vegetable juiced, sliced up my potatoes very thing, and added everything else to it before finishing it off with the rest of the bottle of vegetable juice. Just cook on high for 4 hours (or low for 6-8 hours) and enjoy the savory smell of dinner when you walk back into your house after a long at work! We added some homemade bread and shredded cheese to it to top it off!