10 Reasons Families Should Visit the Beach Often
This post may contain affiliate links, view our disclosure policy for details.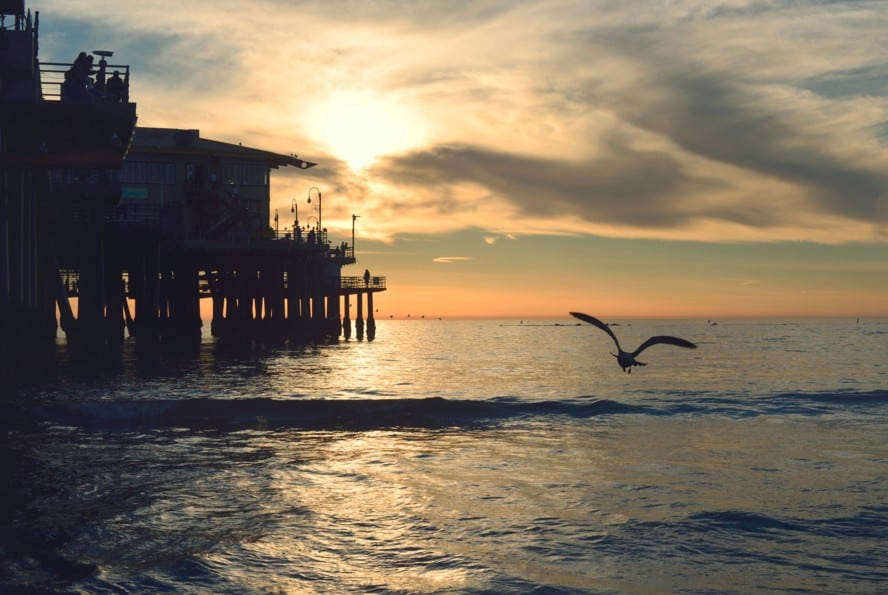 I lived in Florida for almost 30 years and absolutely love the beach! I've been living in the Midwest for about a decade now and there's just nothing like those coastal sunsets. I REALLY miss my beaches! I love visiting other beaches in America- because they all have something unique to offer. Some have sea shells, some have rocks, some have tidal pools, and some even have shark teeth!
Here are 10 reasons to visit the beach! (Like you really need a good reason to visit a beach-haha!)
1. Building Sand Castles as a Family!
Sand always makes me want to dig my toes into it! It's a great sensory activity as well as team building project for your entire family to express their creativity! Come up with one theme and let everyone contribute! Try things like animals, patriotic themes, castles or forts, etc.
2. Aquariums & Piers!
Some beaches are lucky enough to have marine centers, aquariums, piers, and other activities on site! We even visited an amazing beach in Oregon once that had several swing sets you could enjoy while watching the ocean! Take the time to chat with local fisherman and scientists – you'll learn a lot of interesting things!
3. Take the family Fishing!
Especially before kids my husband and I were avid fishermen (well, at fisherwomen!). Seriously, we went deep sea fishing on our honeymoon, took dates to go fishing, even went fishing when I was VERY pregnant! It is one of our favorite past times and the fishing tours up there look fantastic! Now that we have kids we have passed on our love for fishing! Even if you've never fished before, challenge your kids to design their own fishing poles and see what you can catch with it!
4. Look for Lighthouses & Shipwrecks!
I love taking my children to see lighthouses – no two are the same! There are none close to me here but I love how each one is different! There is a lot of history behind those lighthouses that would be fascinating to learn about. Some places also have shipwrecks too! Fort Stevens State Park in Oregon has one right on the beach. There are multiple off the California and Florida coasts, and even some in the Midwest to see! Check out the
shipwrecks in the USA
you can visit and a special
shipwreck tour in Michigan
to float on!
5. Go metal detecting! 
Metal detecting is another fun hobby for our family that helps us get outdoors, clean up the environment, and always feel like we're on a treasure hunt! Most of the time we end up just cleaning up the beach but there's always something interesting just lurking beneath the sand! My kids have picked up some pretty cool fishing lures this way too!
6. First Landing State Park. This park commemorates the first elective government in America and would a perfect spot to have some geocaching fun! Did you know Virginia Beach has 4000 acres of state parks! It would be geocaching heaven!
7. Spas- just plain luxury! It's a blast to go to the beach and have fun, but if hubby and I get to go on a vacation it is an absolute luxury to not only go to the beach but enjoy a nice soothing massage or spa treatment to relax us even further! That is the ultimate getaway!
8. Building Memories.
Any time we take our family to the beach we are building memories. Some of my fondest memories growing up were spent at the beach. Pick up an
underwater camera
or bring your own camera and snap plenty of selfies and photos with your kids! You definitely won't regret it! You can even stage fun photos like making it look like you're going to "squish" your kids or have them jumping out of a bucket!
9. Play sports on the beach! 
Whether you're up for a round of sand volleyball or there's a playground at the beach, there are plenty of ways to incorporate some exercise into a beautiful beach location! If all else fails you can create some family relay races complete with obstacles!
10. Just Plain Fun! Seriously- anytime we have the opportunity to take a vacation do you think we turn it down? We love exploring new places, learning new history, and building new experiences together!