Zoobies, Zootles, and Zoobooks Review – Educational Magazines for Kids
Zoobies, Zootles, & Zoobooks Magazines
What in the world are Zoobies, Zootles, and Zoobooks? They are all fantastic magazine subscriptions put out by Wildlife Education, Ltd. for kids. These magazines are for children of different ages and each magazine includes beautiful pictures like the ones you see above and all sorts of fantastic educational facts for your children to read and learn about! This is THE magazine for your children to learn about animals in more detail than you even knew about! Our first Zootles magazine was about ants-did you know that there is a species of ants that are 1 inch long and can jump 12 inches high? Eek! (You can click on the links below to read in more detail about each set.)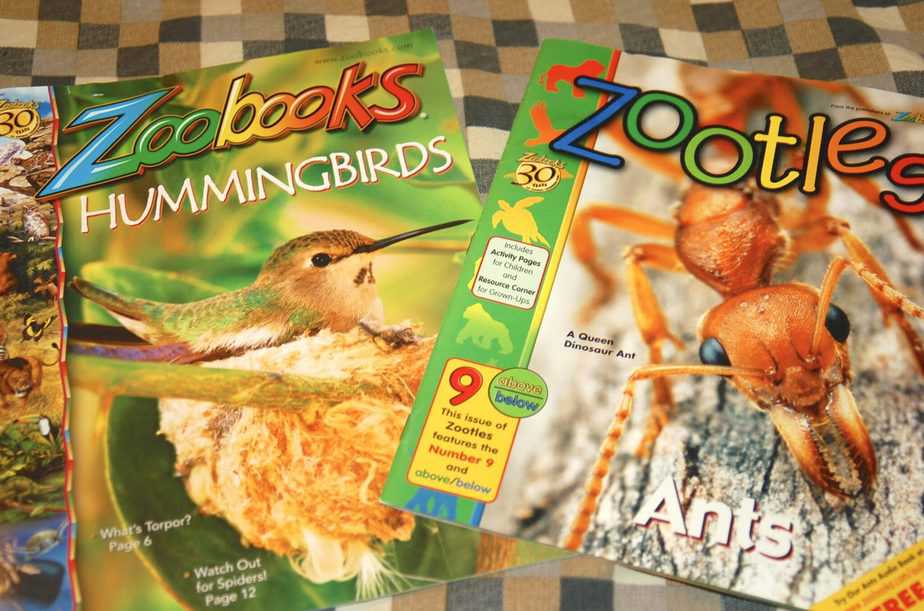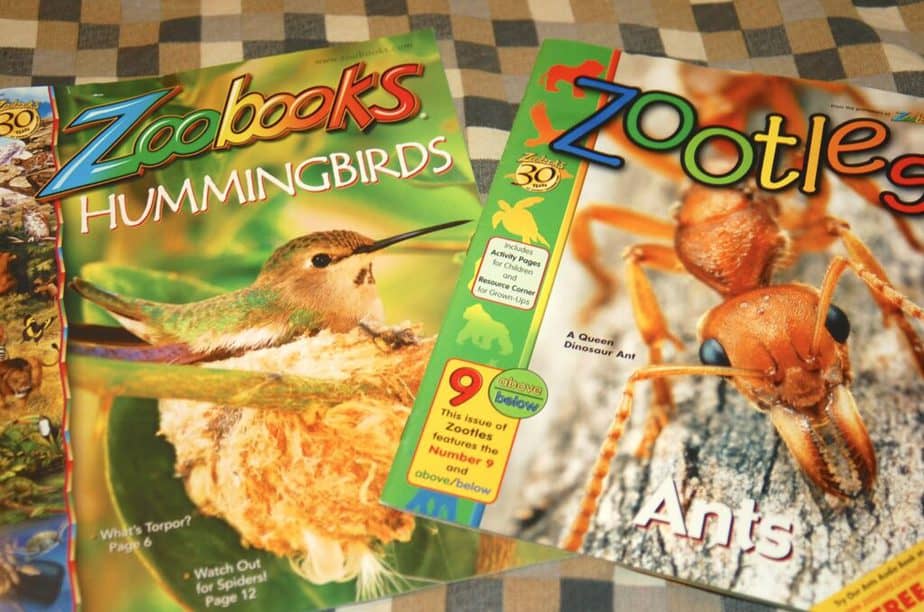 I actually had a subscription to Zoobooks magazines as a kid so I was familiar with them when my kids came around! I compare them to the quality of National Geographic, VERY high quality illustrations and information! It was my absolute favorite magazine growing up, and it's quality has certainly stayed just as good over the years! They've since rebranded as Ranger Rick but you can still buy Zoobooks on Amazon
!
Zoobies– ages 0-2, Zootles– ages 2-6, Zoobooks– ages 6-12
Zoobies Magazine Subscription for ages 0-2
My little guy loved looking at the bright colorful pictures in his Zoobies book. It came in a little book form with several fold-out "peek-a-boo" pages! His Zoobies book was about turtles- and was very simple for little ones to capture their interest. Main body parts like head, shell, feet, & tail were all clearly marked which was very easy to point to and tell my son about the turtle without him losing interest. I don't believe they offer Zoobies anymore as the National Wildlife Federation has re-branded everything to Ranger Rick. (also highly recommended)
Zootles Magazine Subscription for ages 0-2
I remember reading Zoobooks as a kid and I absolutely LOVED them! The pictures are so incredibly bright and luring to a child that you can't help but read what's on the page! I know that I've had several teachers mention that this would be a perfect gift for their classroom as well. I know my husband would love to have these for his room! As soon as I handed my son a Zootles magazine he was so enthralled. It was about ants, and I couldn't believe that my 3 year old sat there, looked and every single page and kept saying "Wow mom- look at those ants! Those ants are happy because they're eating green leaves. Those ants aren't nice. WOW!" Have you ever heard a child so excited about ants? It was SO easy to read more about the ants to my son, and teach him about the different species, and the unique things that each species brought to the colony.
Each subscription includes 10 issues with the magazine of your choice, and you will also receive the password to their Secret Jungle website with just-for-kids animal games, puzzles and articles PLUS twice monthly e-Safaris that trek through the best animal sites on the web. It comes with a satisfaction guarantee! You will also receive free animal stickers & an animal poster! Consider getting your child or grandchild a subscription to
Zoobies, Zootles, or Zoobooks
– you will not regret it! I highly recommend these very educational magazines!