Won't Back Down Red Carpet Event Recap #BlogHer12
This post may contain affiliate links, view our disclosure policy for details.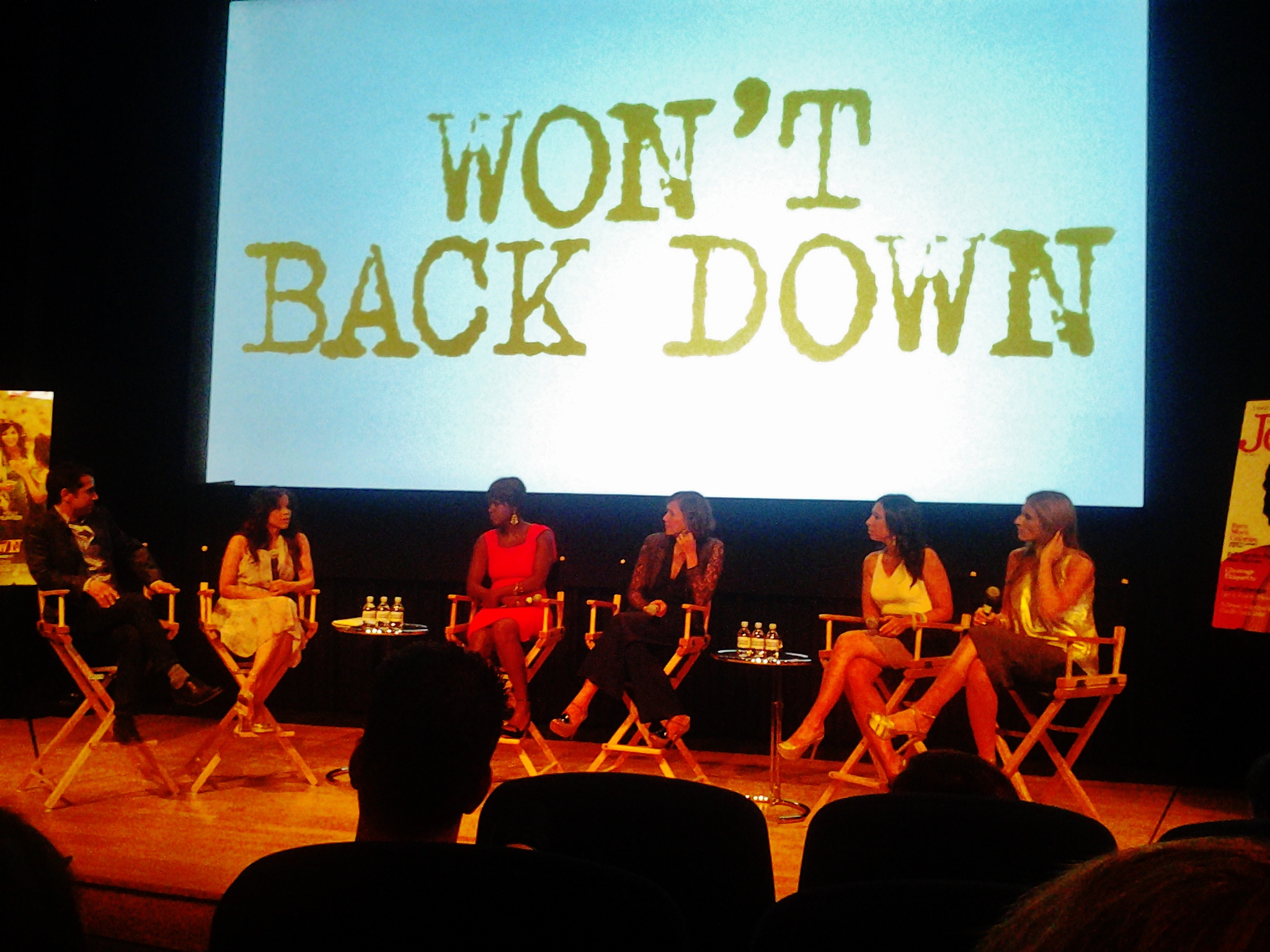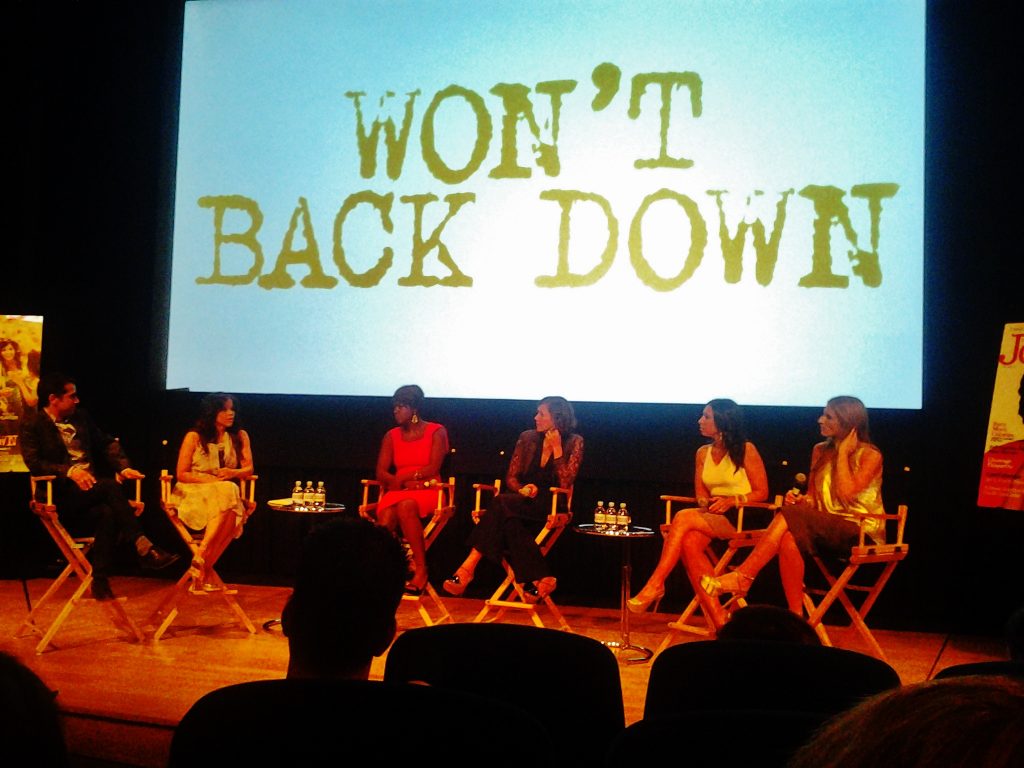 YES! That really IS Viola Davis & Maggie Gyllenhall! While at BlogHer in NYC this year I had the amazing opportunity to attend the Red Carpet event for the pre-screening of "Won't Back Down", a film coming out on September 28, 2012 about 2 mothers (1 a teacher) who stand against all odds to change their children's failing inner city school. Now if you want to get all political some will say that this is a hidden agenda for the privatizing of the public school system. My totally honest opinion? I hate politics and don't believe they should be in the school system. Whatever is best for the CHILD. Schooling should NOT be about politics, who owns what, who makes what rules, etc. If it's best for the child's education then that is the final answer. This movie was incredibly inspiring to me and coincides with my passion for education – no matter where it comes from. I know that this is highly controversial but that is my two cents. If you can politics aside this movie is outstanding! The bravery and inspiration which the characters in this film show is incredible. It certainly made me want to go out and do something!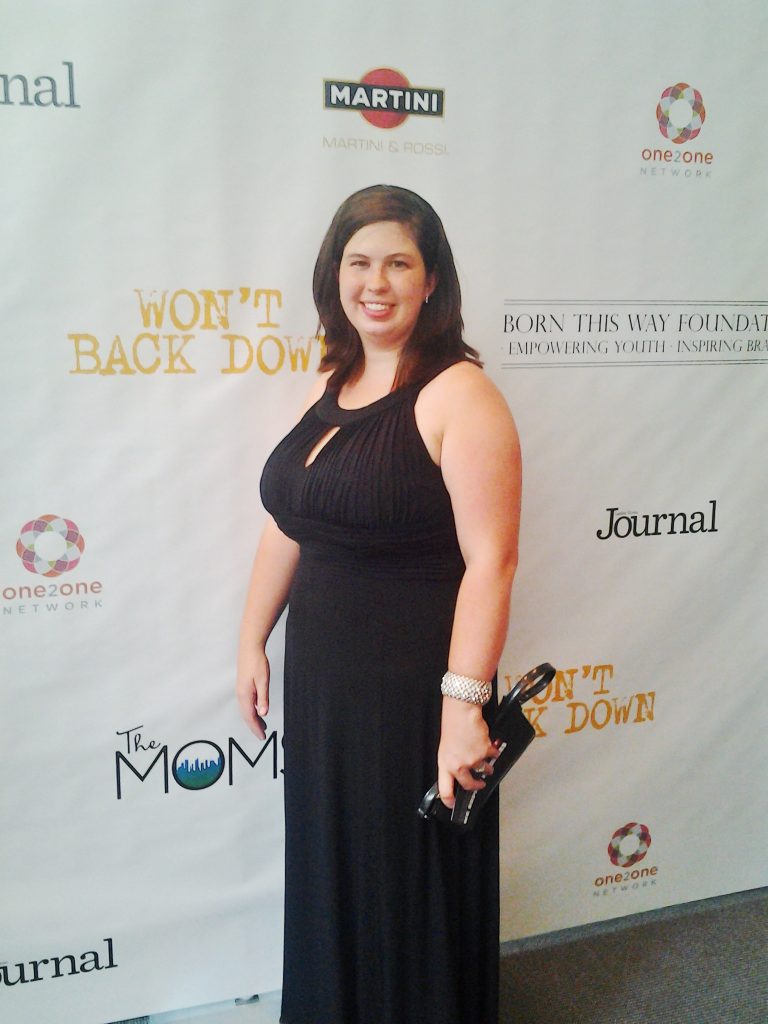 I was thrilled to wear my "once a year fancy dress"!! 🙂 This was my first red carpet event and it was a great time! It gave me some time to relax from the conference (which was much needed!!) Watching the film left me with a renewed passion of WHY I so heavily support education and am so passionate for my children to have as many opportunity as I can present them with.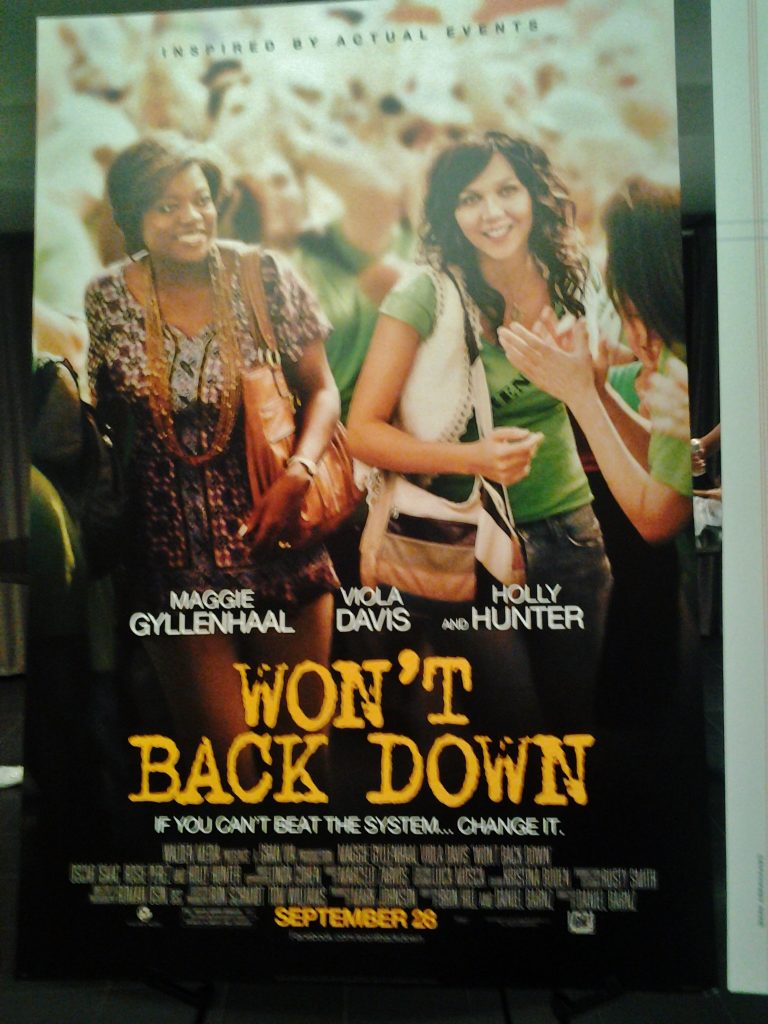 It was of course incredible to sit in the Q & A with Maggie Gyllenhaal, Viola Davis, the director Daniel Barnz, the One2One Network team, the MOMS, and Rosie Perez. Just seeing the inspiration of passion from the actresses and hearing their life stories was incredible. To hear that even celebrities have come from such poverty and failing academic situations gives hope to all children!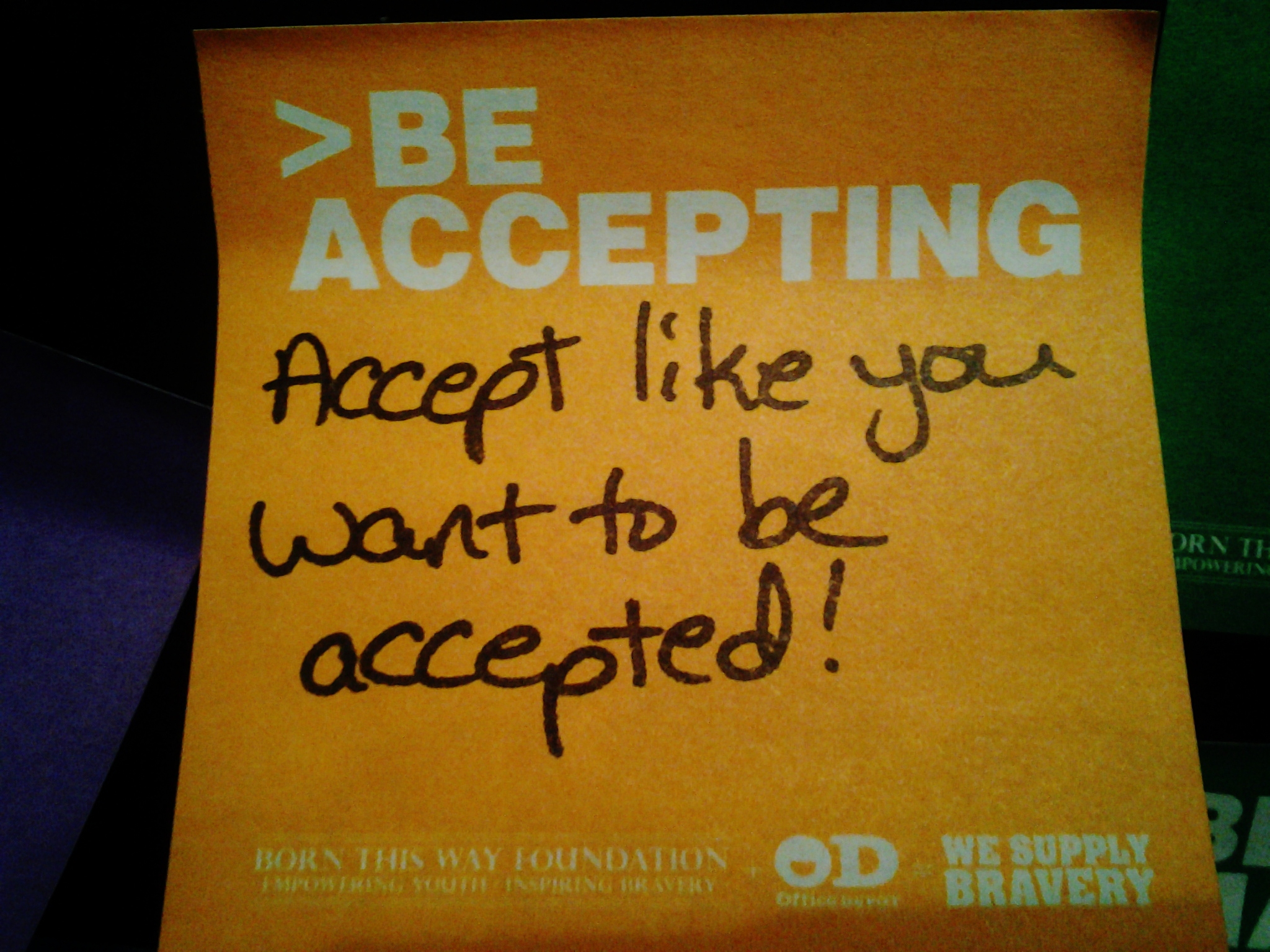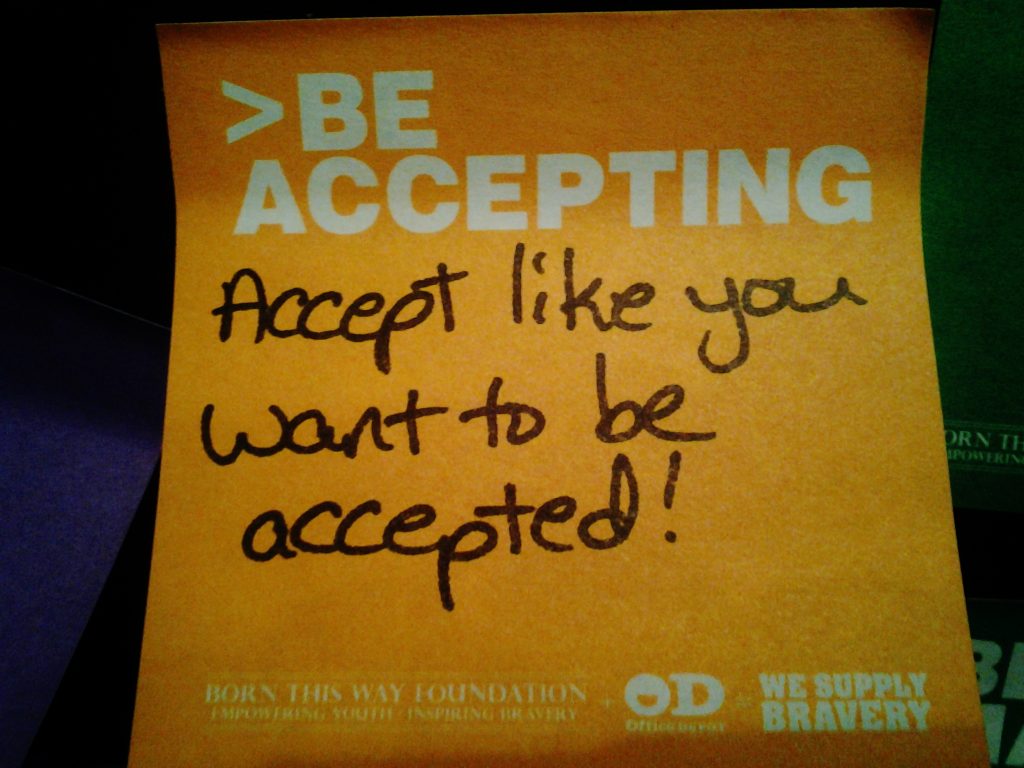 Office Depot & the Born this Way Foundation are supporting "Won't Back Down" to help put an end to bullying in schools. I know this is a huge movement in our country right now! They have created all sorts of "positive message" sticky notes, bracelets, Sharpie pens, etc. For every $20 Office Depot gift purchased $5 and 25% of the sales from these special products will go directly to the Born This Way Foundation to help end bullying. #SupplyKindness
Below you can watch the trailer for the movie!