5 FREE eBooks & My Trip to Scholastic Headquarters #BlogHer12
This post may contain affiliate links, view our disclosure policy for details.
Have you ever had a school bus pick you up for breakfast? Right in the middle of downtown New York City? I have! A HUGE thanks to my roomate Erin from My Very Educated Mother for passing along her ticket to me so that I could attend the Scholastic Breakfast! I had SO badly wanted to attend but didn't receive an invite, so when my roomie told me she couldn't attend due to scheduling issues for volunteering reasons I practically begged her to let me go instead!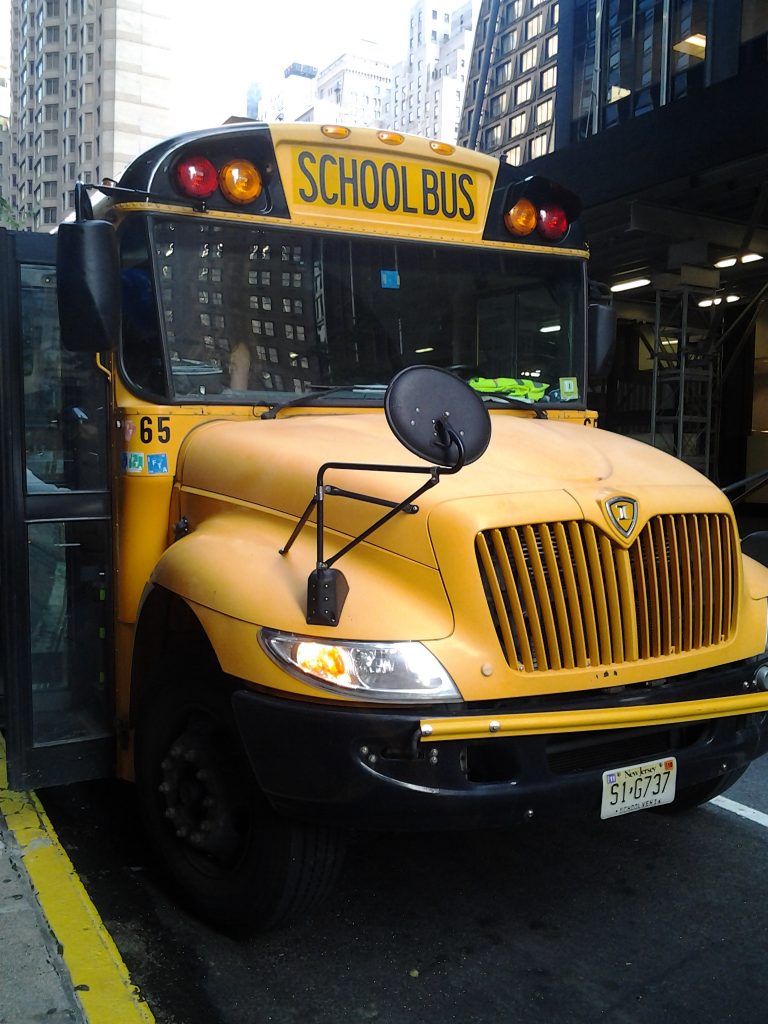 Did you know that Scholastic is headquartered in New York City? Yep – that meant we were headed to the Scholastic Headquarters for breakfast! WHOO!! I was practically bouncing on the bus the whole way over!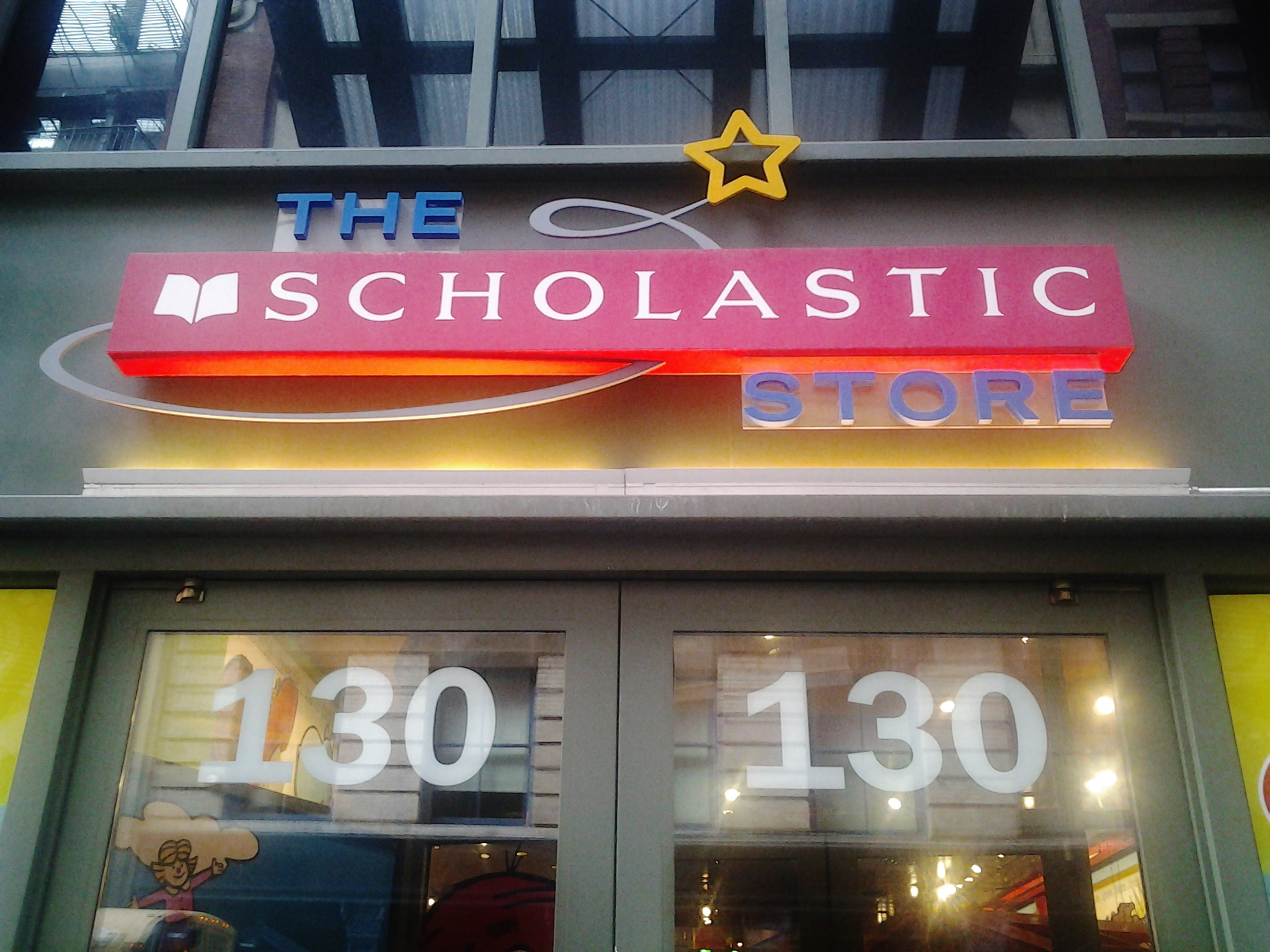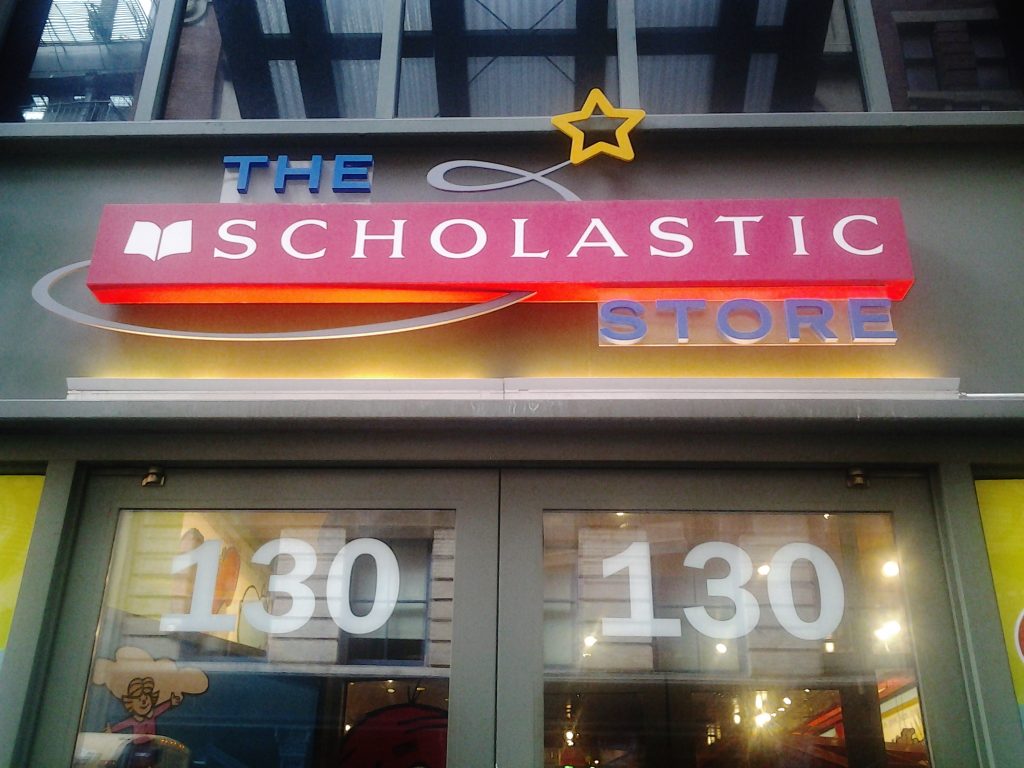 That's when I spotted it – the biggest Scholastic store I had ever been to! It was awesome!!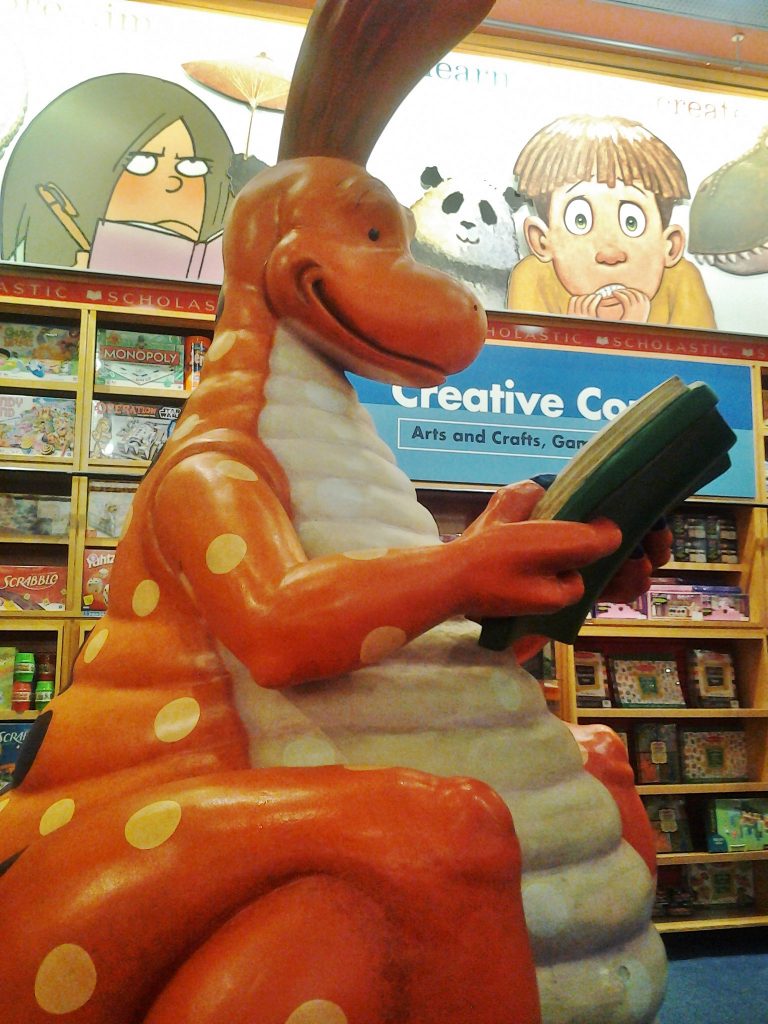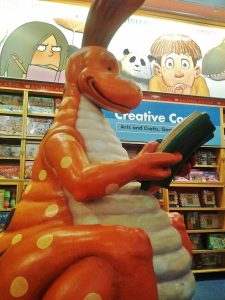 This big guy had a soft tail that the kids could sit on!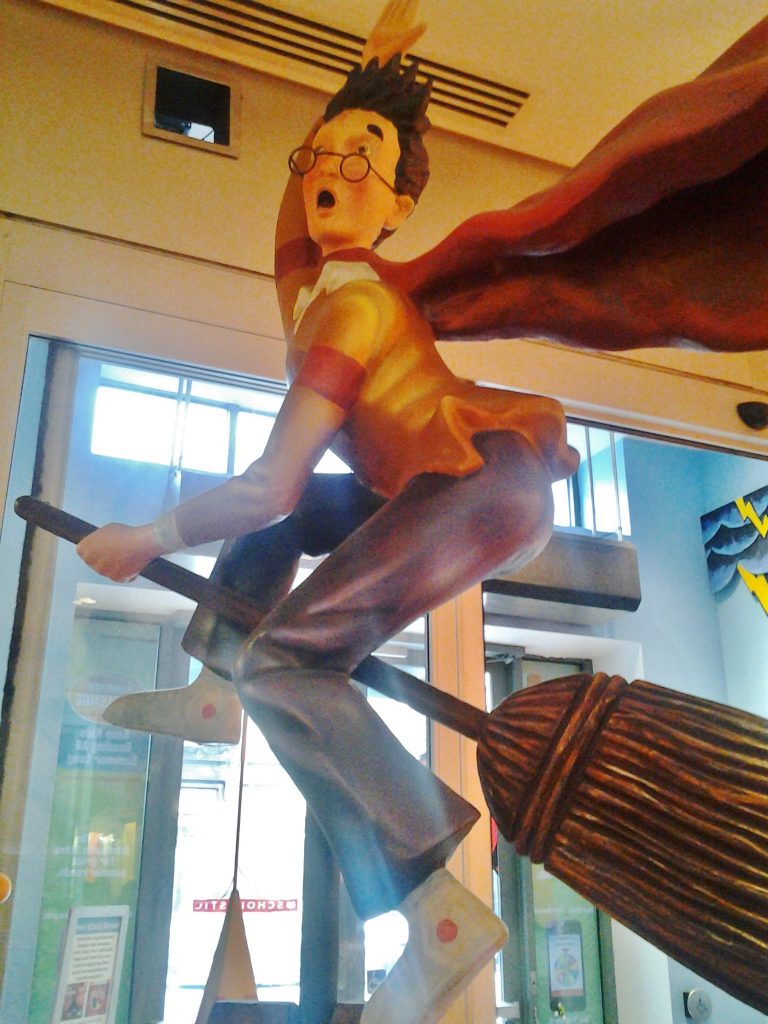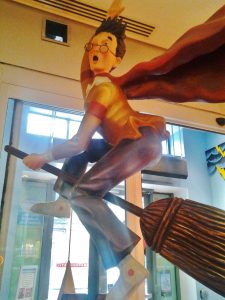 Harry was flying over head. I wish we had a bookstore like this closer to us!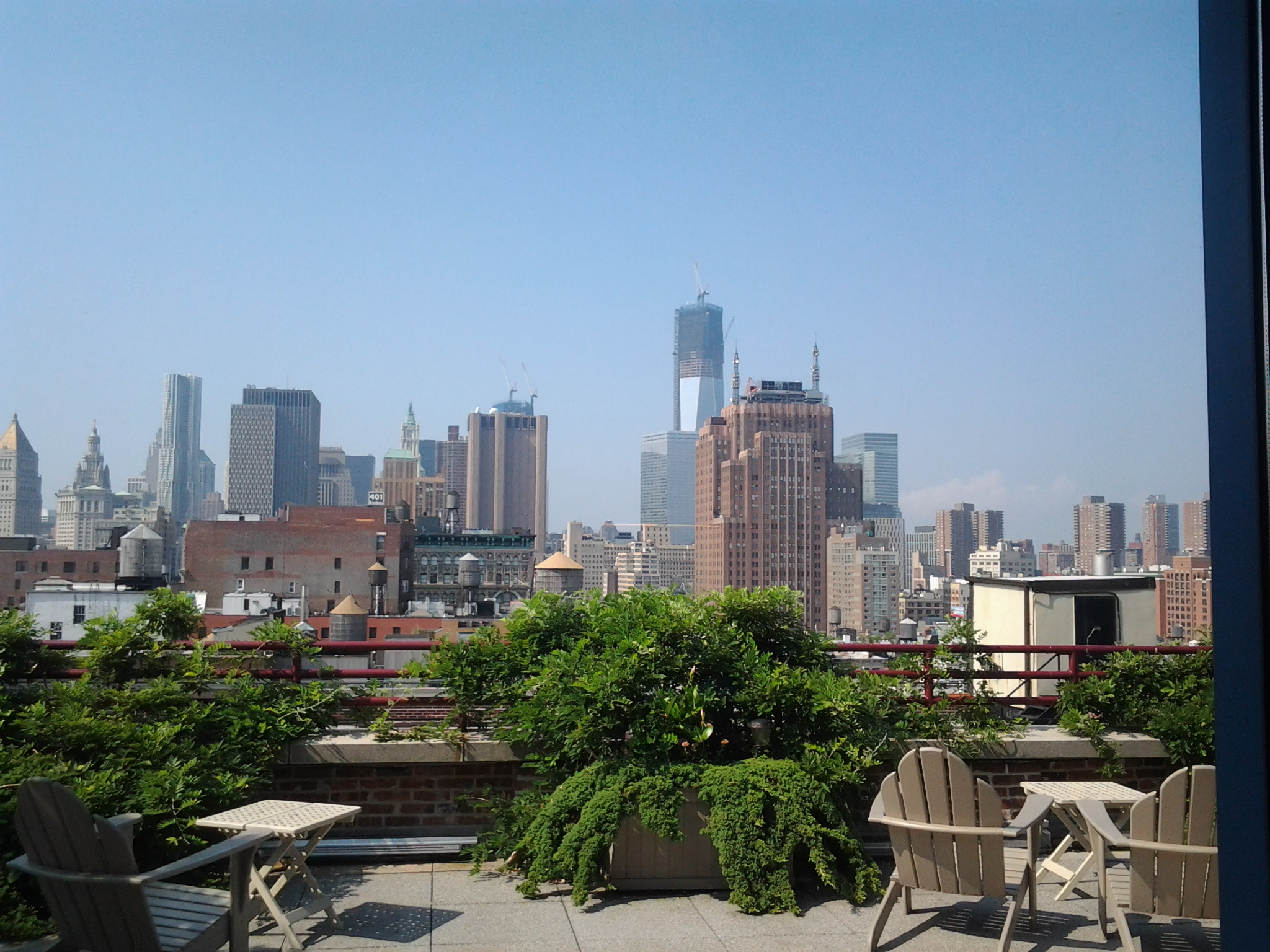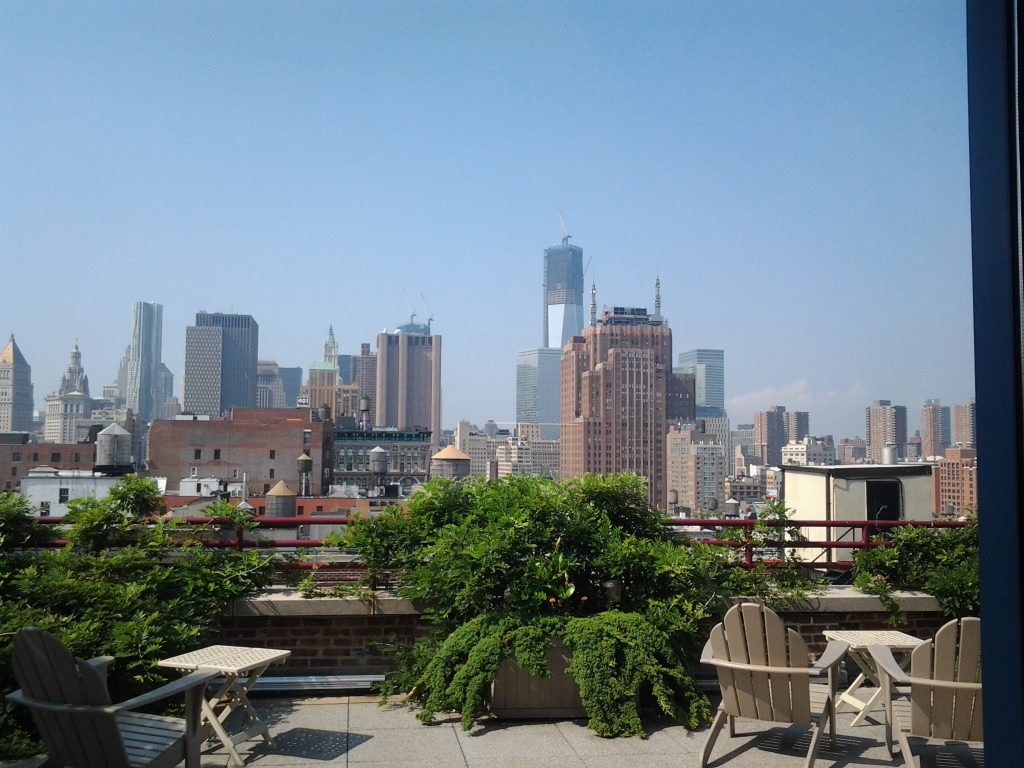 This was the view of downtown from where we had our breakfast. We had a fantastic presentation about Scholastic's new Storia eReading app which you can get for FREE with 5 FREE books! Favorite books like Clifford, Goosebumps, etc. Reading levels range from preschool through adult so there is quite a large variety, and it's still growing! We also had a fun interview presentation from one of Scholastic's Kid Reporters! After our breakfast and presentation on the new Storia eReading app we were each given $15 to spend in the Scholastic bookstore downstairs! Can I say that it is impossible to just spend $15 there?!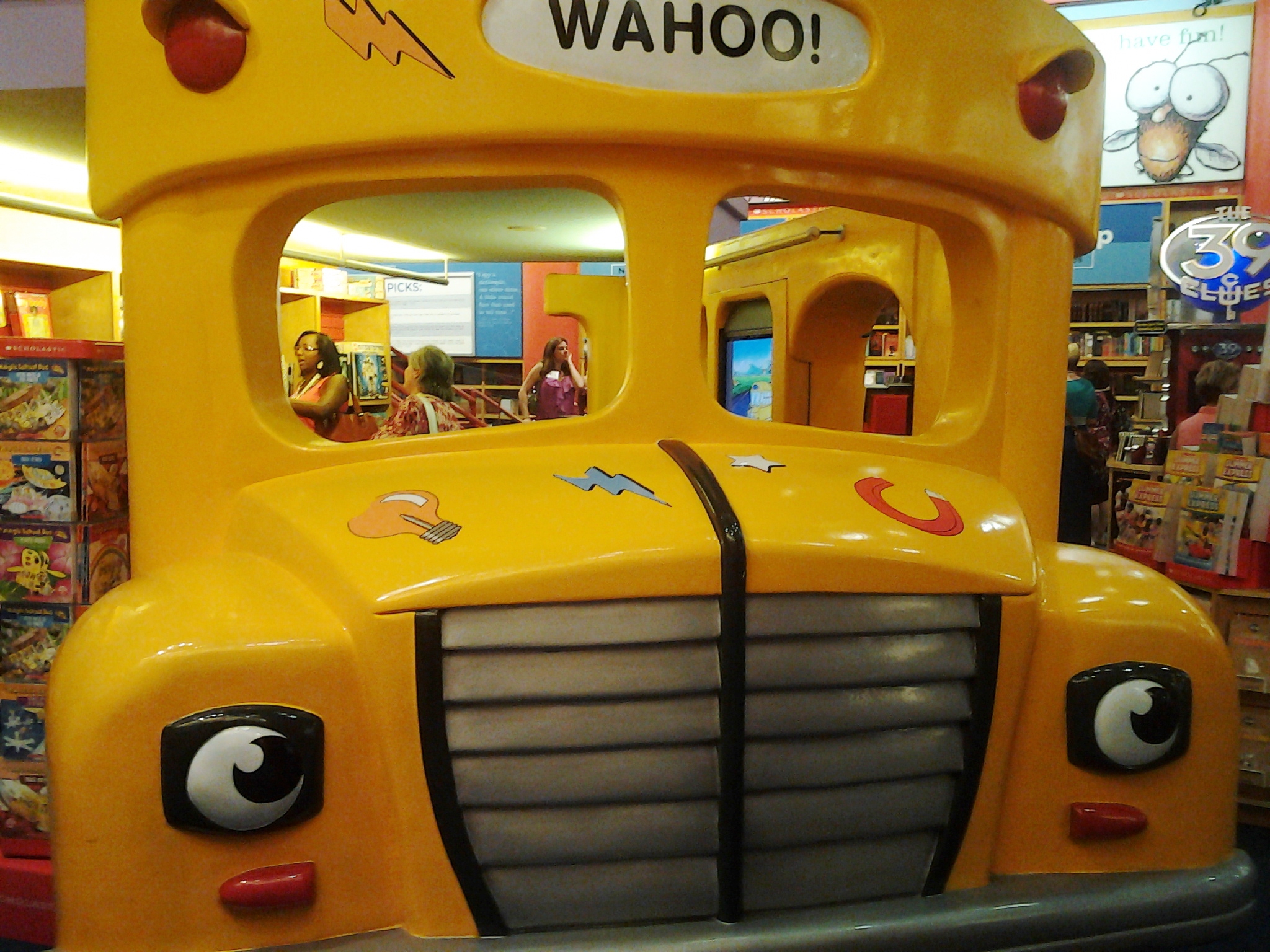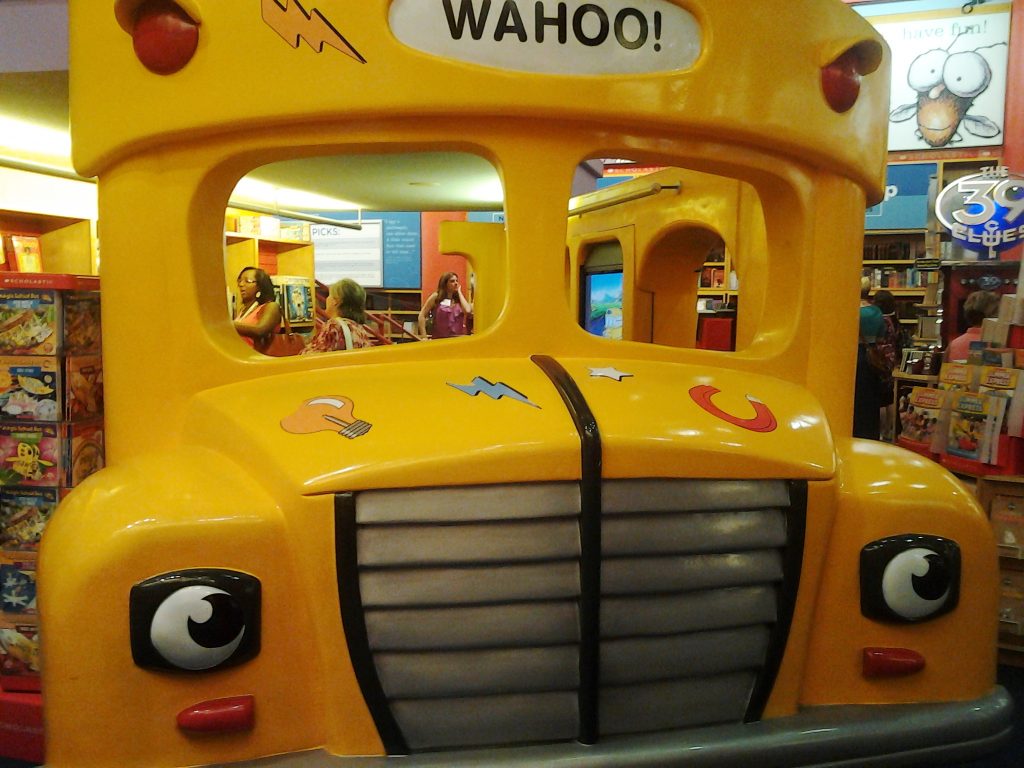 All I wanted to do was curl up and read a book in the Magic School Bus!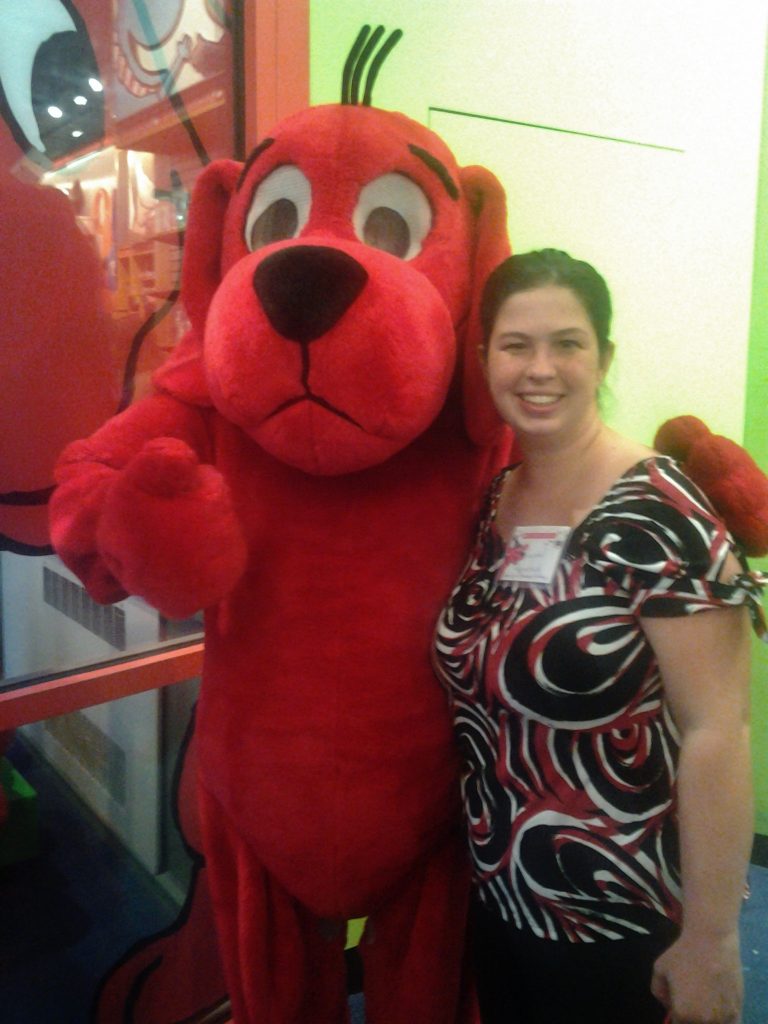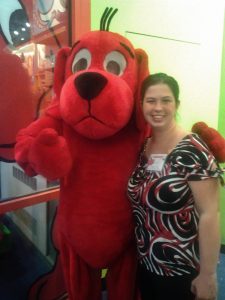 HEY! Clifford was there!! I decided to buy my little guy a Clifford audiobook in honor of Clifford's 50th birthday as well as several other items I had found. I found a few computer games for my oldest son for just $2 each!
So if you know anything about the events at BlogHer you know that you will walk out with TONS of swag! My breakfast at the Scholastic headquarters was no different – and who doesn't want a bag full of Scholastic products?! In my bag were several books, the LeapPad Magic School Bus game, a DS I Spy game, and other fun Scholastic gear. On the way from NYC to Chicago I decided to start reading one of the books – The Danger Box by Blue Balliett. (also found on Amazon)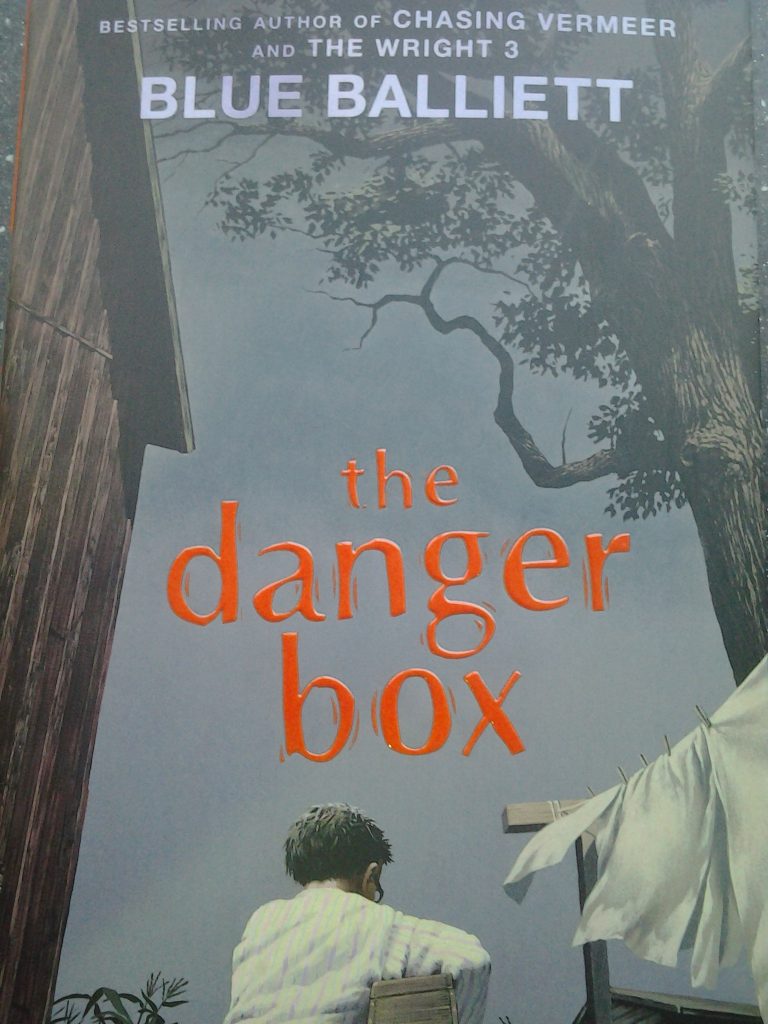 Absolutely addicting! I couldn't put the book down – in fact I finished it before I made it to Chicago that day. It just captured me as soon as I read the cover I was completely hooked. And now my husband is reading through it! I highly recommend it if you or your kids are looking for a good read!!
A special thanks to my sponsor Best Buy for making my trip to BlogHer possible!