Versatiles Literacy Language Arts – Great for Struggling Students
This post may contain affiliate links, view our disclosure policy for details.
Proven to increase proficiency on high- stakes assessments up to 72% – now THAT'S the kind of stats that I like to see!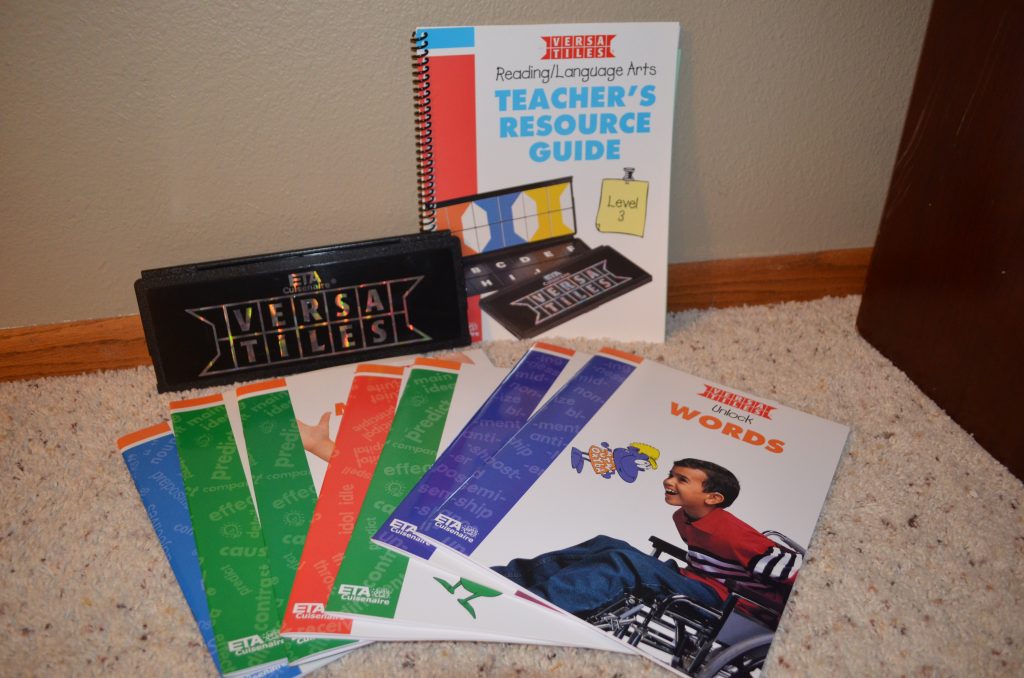 Not only are VersaTiles fantastic for challenging students but they can be used one on one, independently, or in a classroom setting! We have long loved VersaTiles, made by ETA hand2mind and so have many other teachers, but for those of you that are not familiar with it you can find them for virtually every subject at every grade level. You will have a VersaTiles answer case and an activity book. As the students answer the correct (or incorrect) questions you must place the corresponding tiles into the case. After all questions have been answered you close the case, flip it over, and then reopen it to see a pattern. Double check at the bottom of the page to see if your pattern matches with the pattern shown which will verify if all questions are correct!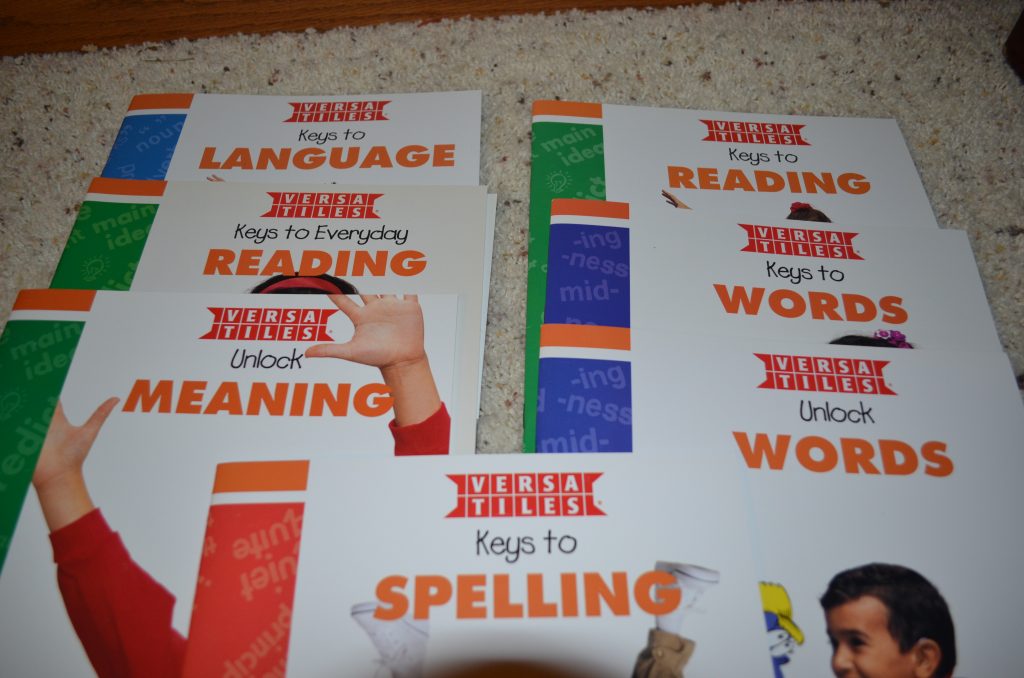 We chose to review the 3rd grade Literacy set which included activity books for Language, Reading, Meaning, Words, and Spelling – 7 books in all. Our 3rd grade class is really struggling with reading concepts right now and the teacher was really eager to use this set with them.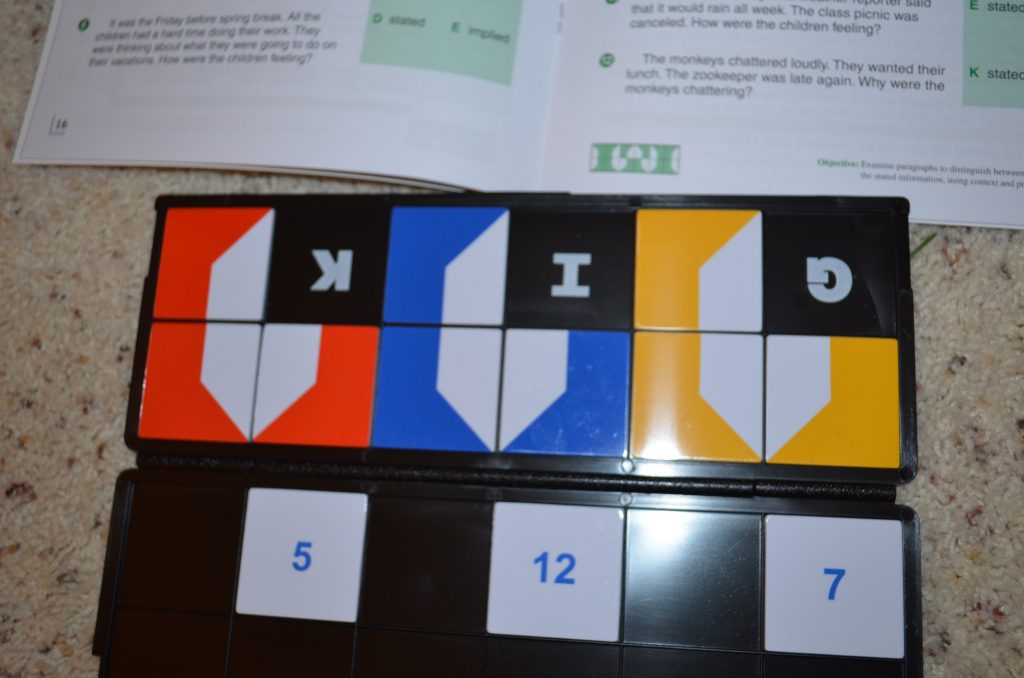 As you can see above there is a pattern forming and above it in the book is also a pattern to verify whether we are answering the questions correctly. Our 3rd grade teacher says that this is a FABULOUS self-guided tool for kids who are struggling, great for differentiated instruction in RTI and a fantastic center activity where kids can check their own work.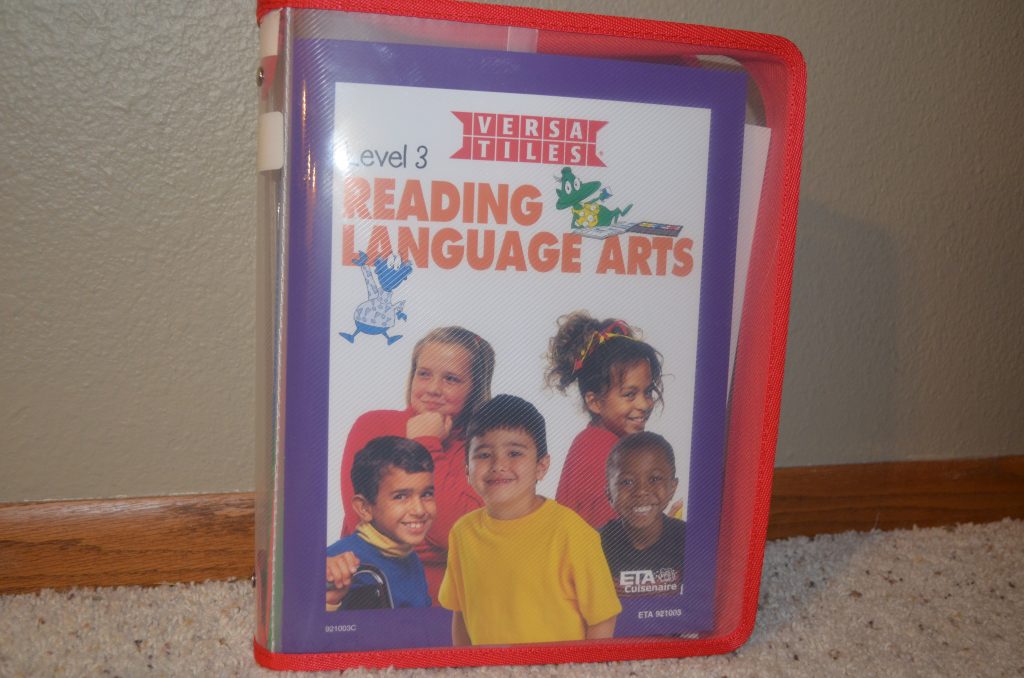 The entire set comes in a simple zip-up case for storage. We HIGHLY recommend ANY of the VersaTiles sets – whether it's Reading/Language Arts, Math, Science or Readiness. There are SO many positive things for VersaTiles and you can use it in such a versatile way and in many different situations. We also really love their Summer packs to continue helping your students year-round.
*ETA hand2mind also has a LOW PRICE guarantee!*
Disclosure: I received the above product in order to use and form my own opinions. All opinions are my own. Giveaway is open to US only and ends at 12:01 am est December 31, 2012. Winner has 48 hours to claim prize.