LeapFrog Number Lovin' Oven REVIEW
This post may contain affiliate links, view our disclosure policy for details.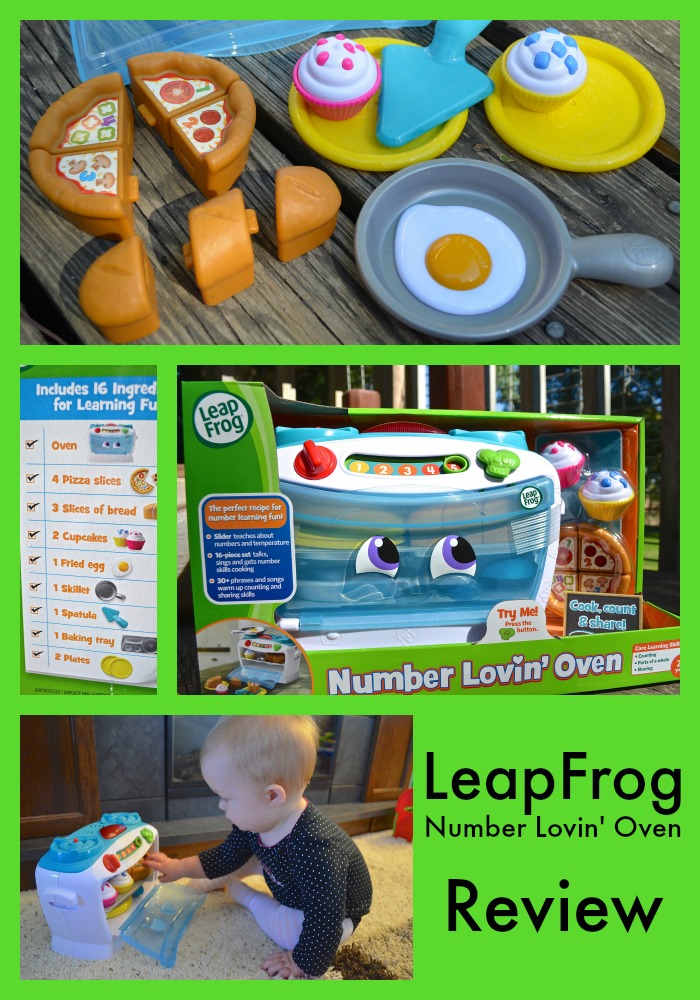 I'm SO excited to be a part of the LeapFrog Ambassador team – especially now that we have a little one at home again! My boys (now ages 8 & 6) learned SO much with their LeapFrog toys when they were little – in fact one of my boys taught himself to read by using the Tag pen!
I am a HUGE supporter of LeapFrog both at home and in the classroom so I was thrilled to be sent their new Number Lovin' Oven! Since baby girl was a surprise for us and my next youngest is 6 years old we have pretty much no preschool toys in our house! I KNEW my little girl would LOVE this set!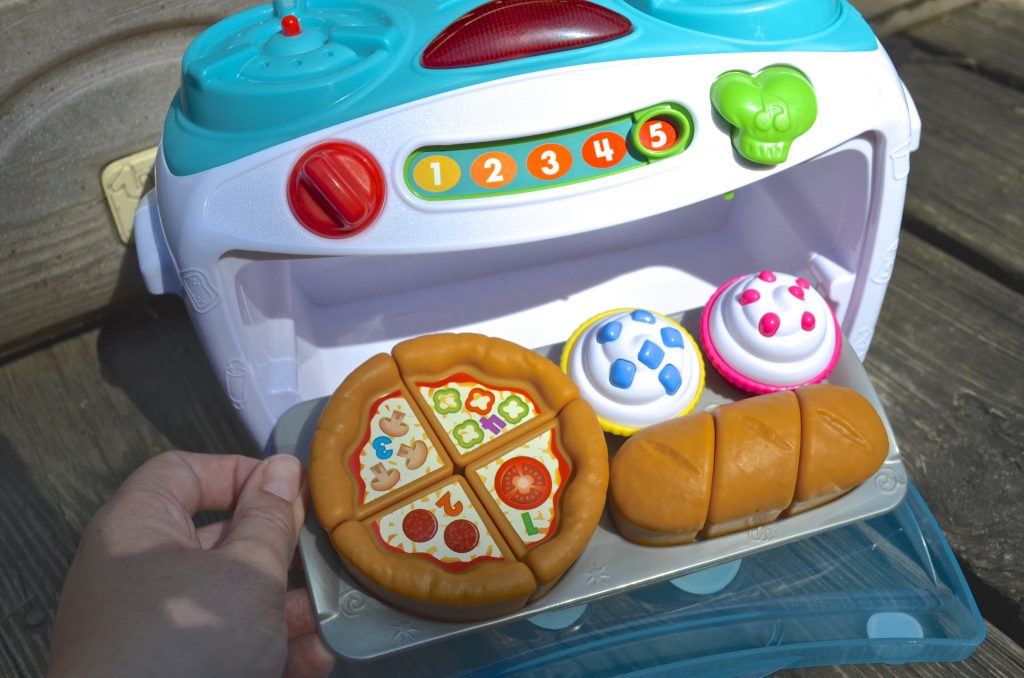 You can see in the photo above that it comes with the oven of course as well as a baking tray, pizza, bread, 2 cupcakes, a serving utensil, 2 plates and a frying pan with an egg. I LOVE that the pizza and bread can actually be pulled apart for a more interactive play!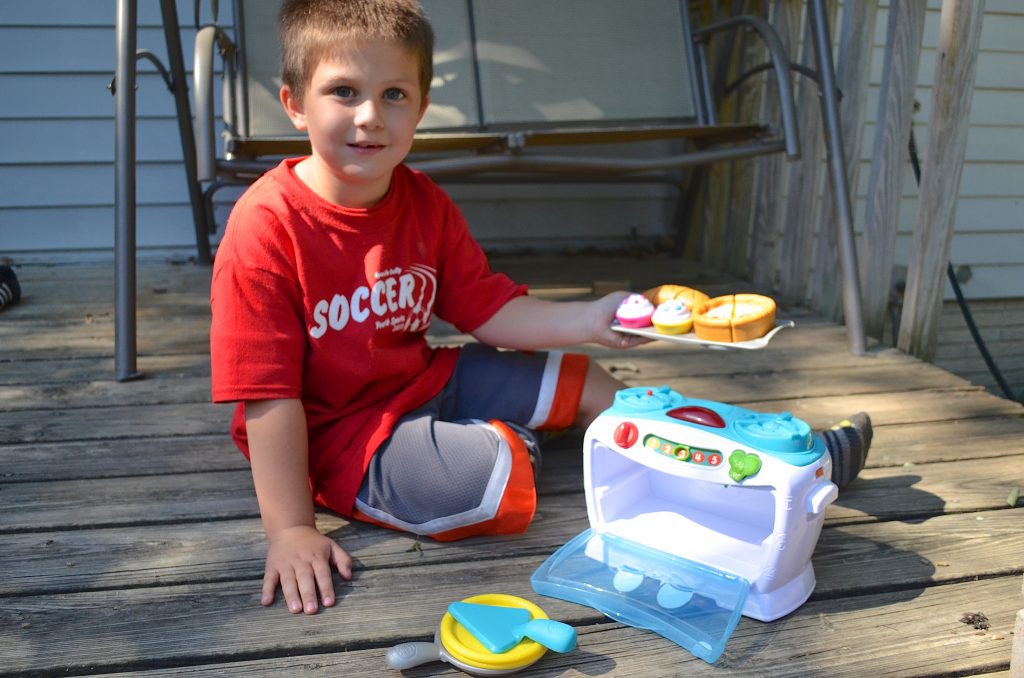 I have to tell you though, I have caught my 6 year old playing with the Number Lovin' Oven a lot more than I expected! Here he pulled it outside on our back porch to play with it – and the baby wasn't even around! You can slide the oven settings from numbers 1 to 5 for various "cooking temperatures" and when you lay the frying pan on the left side of the stove it makes real frying noises! This is great for reinforcing number learning and recognition as well as understanding the higher the number the higher the cooking temperature.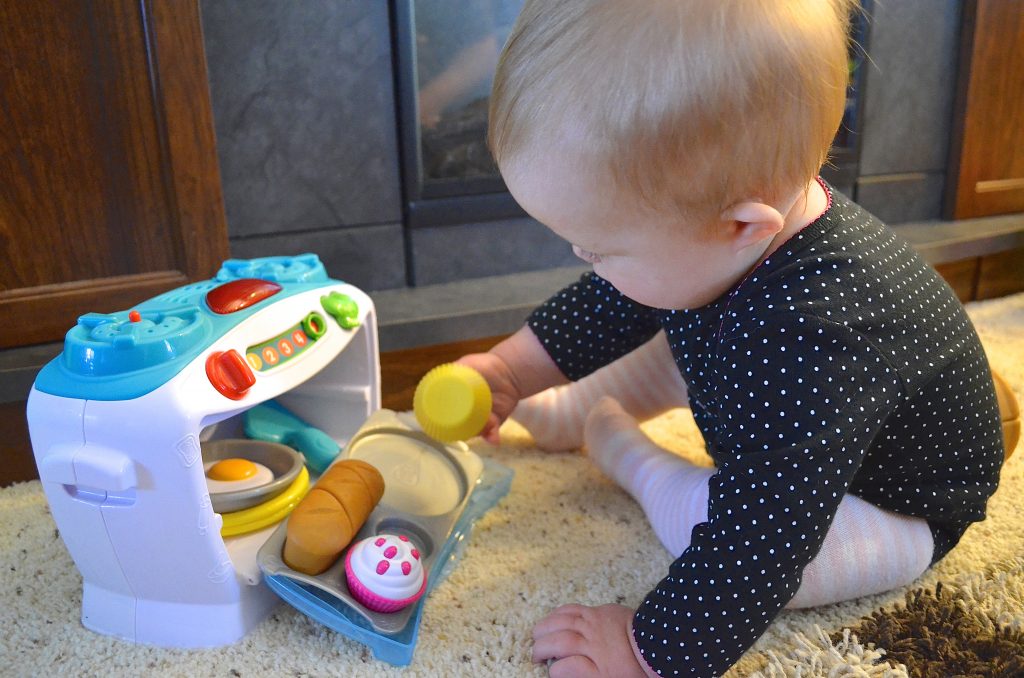 All of the pieces are safe for the little hands in my family. I love that she can press the green chef hat on the oven to dance with the songs that teacher her how many pieces is in her pizza or other rhyming phrases. Although my little one is still young (almost a year) this is the perfect time to expose her to fun educational learning! As she grows it will help her to connect the numbers 1-5 in her learning and of course the small oven is just plain fun for kitchen play too!
This is another LeapFrog HIT in my house! I'd definitely buy this as a gift – any child would LOVE this oven!
You can buy the Number Lovin' Oven here or add it to your child's holiday wish list!