TOP 10 Educational Products from EDexpo2015
This post may contain affiliate links, view our disclosure policy for details.
A very special thank you to the Education Market Association for providing me the opportunity to attend the EDexpo2015 in Atlanta, GA and scout out some of the best educational products out there!
Last weekend I attended the EDexpo that I hinted to on our Facebook page here which was held in Atlanta, GA which is the World's LARGEST Expo for Educational & Student products! It was like one gigantic big happy place for teachers and educators! After spending two full days walking up and down aisles, spending time with brands, and quickly pacing through trying to at least glimpse what I just couldn't cover I was able to vote on some of my favorite products along with a total of 50 bloggers. The top 10 winning products received an award.
I wanted to feature the TOP 10 products that were voted on my 50 bloggers because some of them are pretty fantastic! (actually all of them are pretty great!)
# 1. – Touchtronic Numbers & Letters by Junior Learning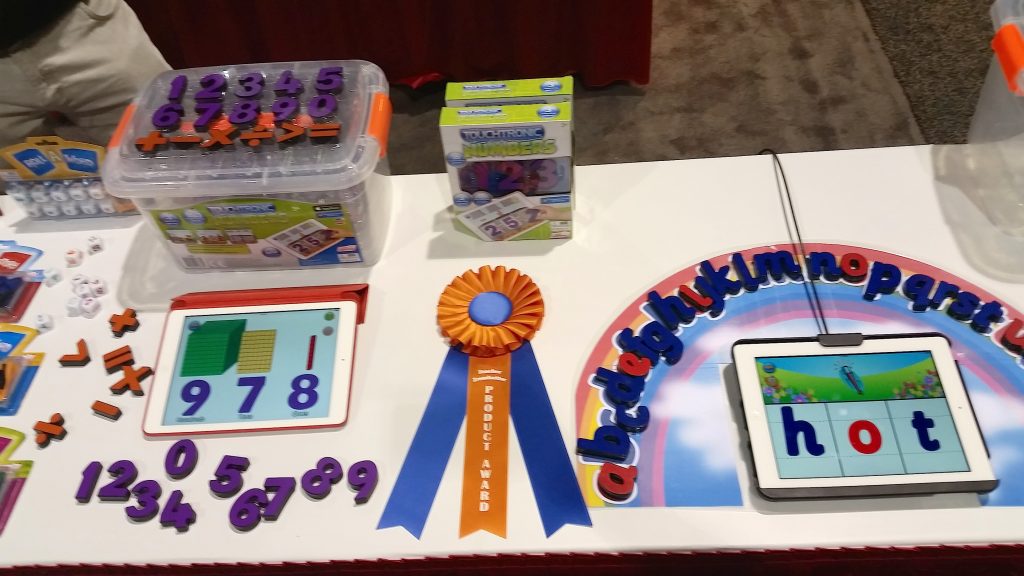 This product was one of my favorites from the show and was definitely the top product for everyone's choice. There are letters and numbers available and are sold separately – both work with iPads. Each set corresponds with a free iPad app. The letters or numbers are placed directly onto the iPad to play games, learn lessons, and interact with various other activities found in each app. It's a fantastic tactile interactive learning product and as you can see the magnets are a large size making it easy to pick up.
# 2. – The Reading Game by The Reading Game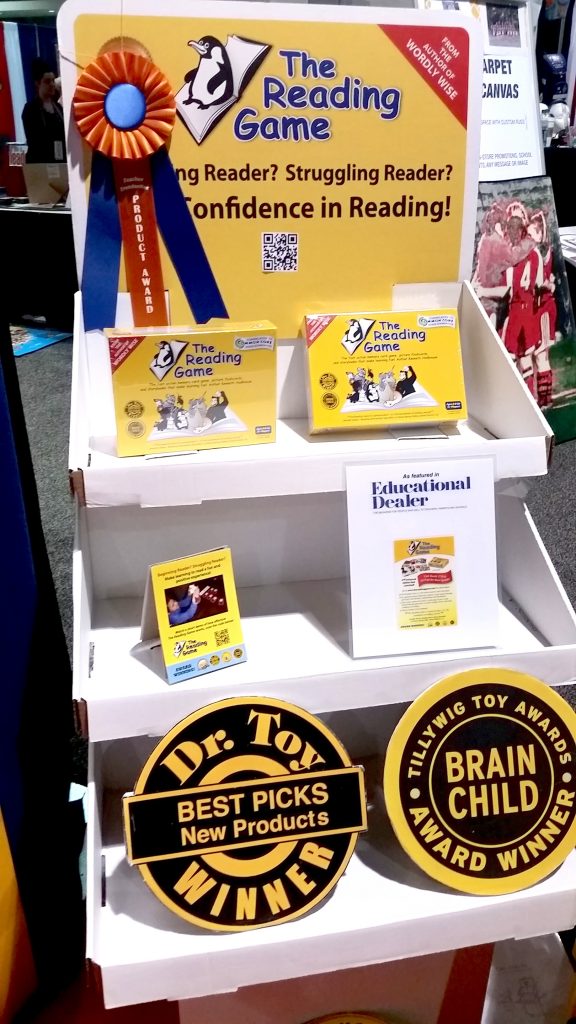 Although the packaging didn't quite stand out to me this reading game is ABSOLUTELY FANTASTIC! We are currently reviewing this and will be offering more details (with a giveaway!) so keep your eye out for this! Created by the author of Wordly Wise this awesome game has not only encouraged my son to work hard at learning to read but the beautiful illustrations, "big kid" stories, and "play it as a game" method are just brilliant!
# 3. – Say It! by FeliX Ltd.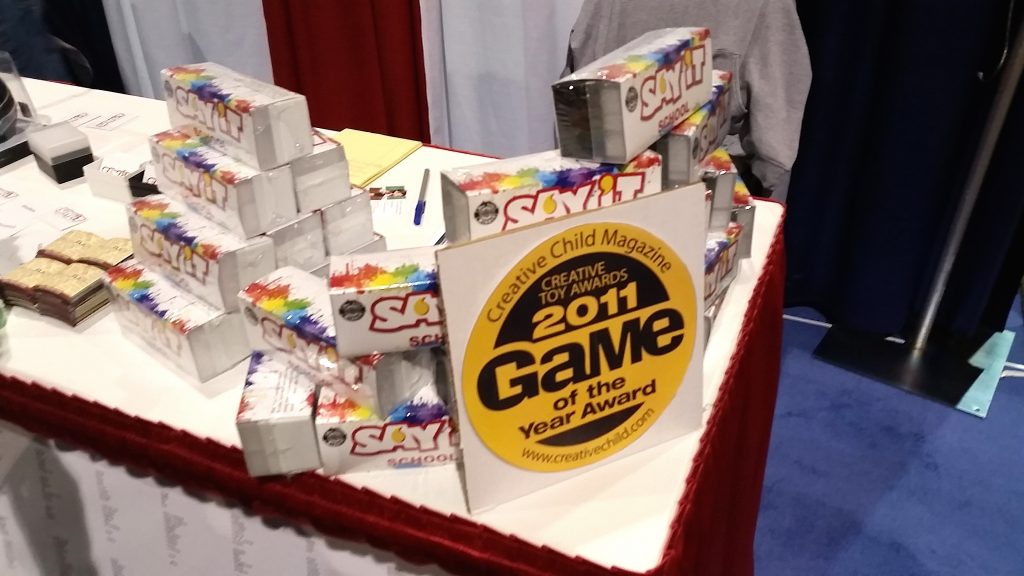 This game is very simple BUT each game set is narrowed down by vocabulary words by GRADE LEVEL! (currently starting at 3rd grade+) Essentially each player takes 3 cards which you don't look at. One at a time each person flips over their card and creates a sentence. The next player flips over their card and continues the sentence incorporating their vocabulary word. This game was a huge hit with the teachers and turns out to be pretty hilarious!
 # 4. – TIE: Fidgets by Endless Possibilities and Class Set by Goldiblocks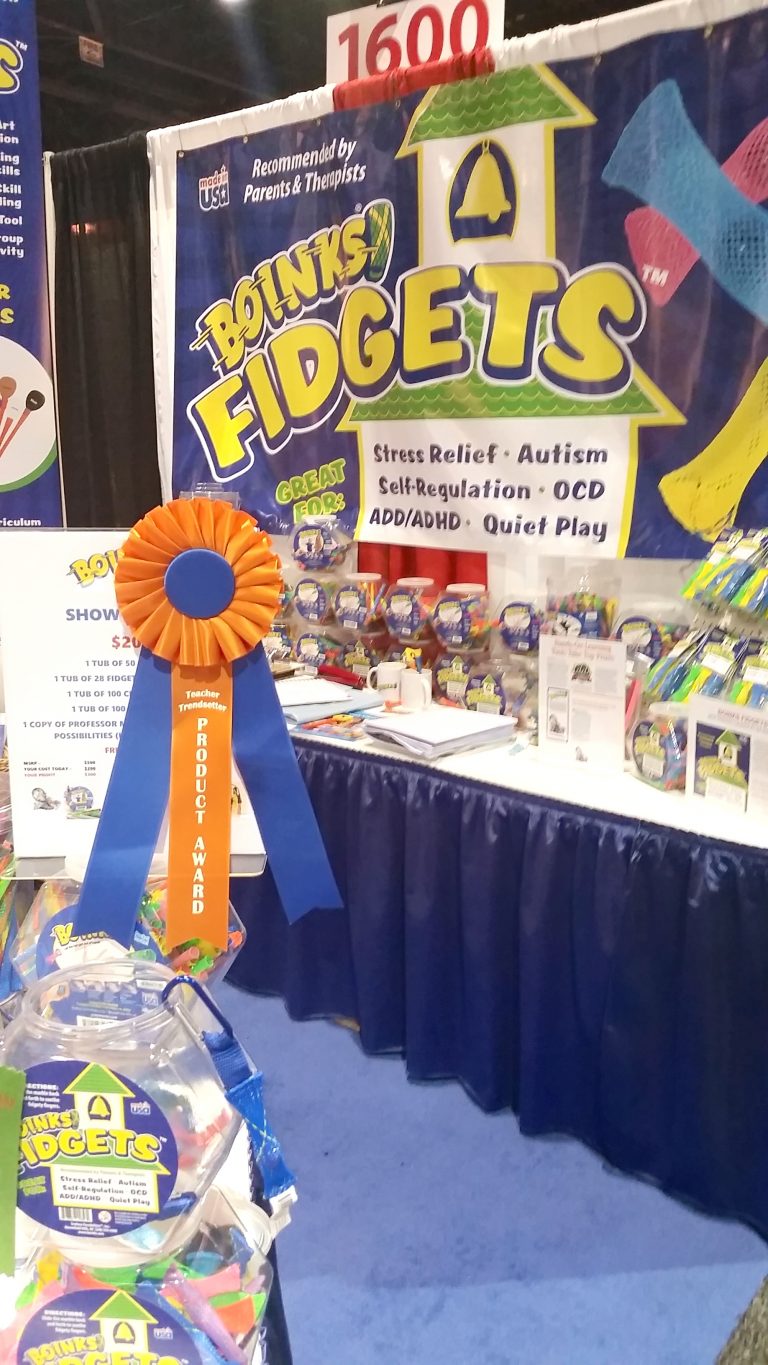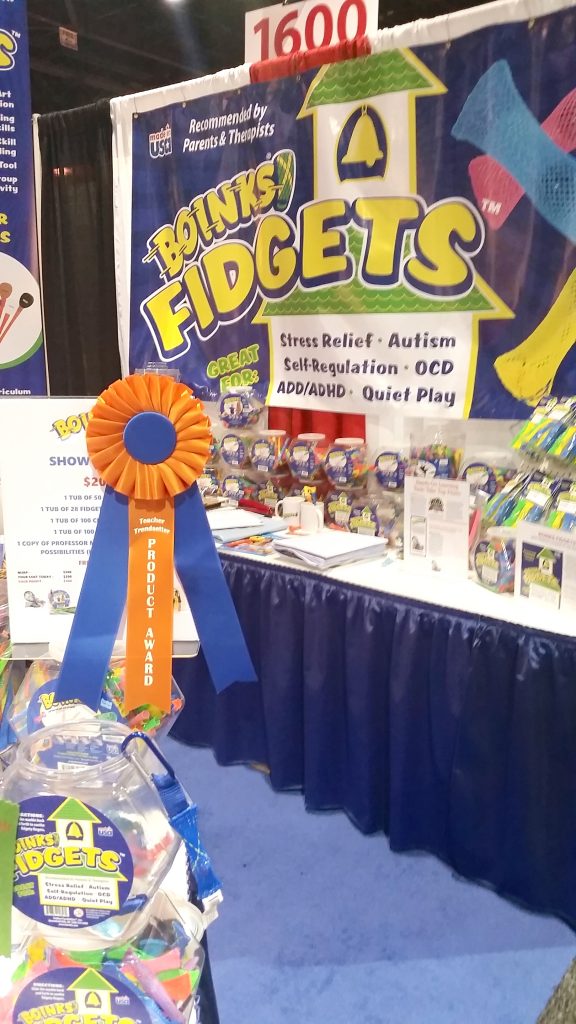 On the hunt for great fidgets and my son has already been using one of these fidgets in school! It is essentially a stiff net tube, sewn on both sides, with a marble inside that can be slid back and forth. It's quite, it's very small and can be stuffed inside your pocket or desk. They also make some on caribiner clips for backpacks. Plus make sure you check out their Boinks which are FUN springy toys that make my kids not only run around the room trying to catch them but bring a lot of laughter to our house.
Also tied for fourth place was the Goldie Blox brand which makes girlie STEM building kits. If you're having a struggle pushing your girls into science take a peek at their girly building sets from ziplines for dollies, a movie machine and more.
# 5. – The F.U.N. Empty Number Line System by Learning Advantage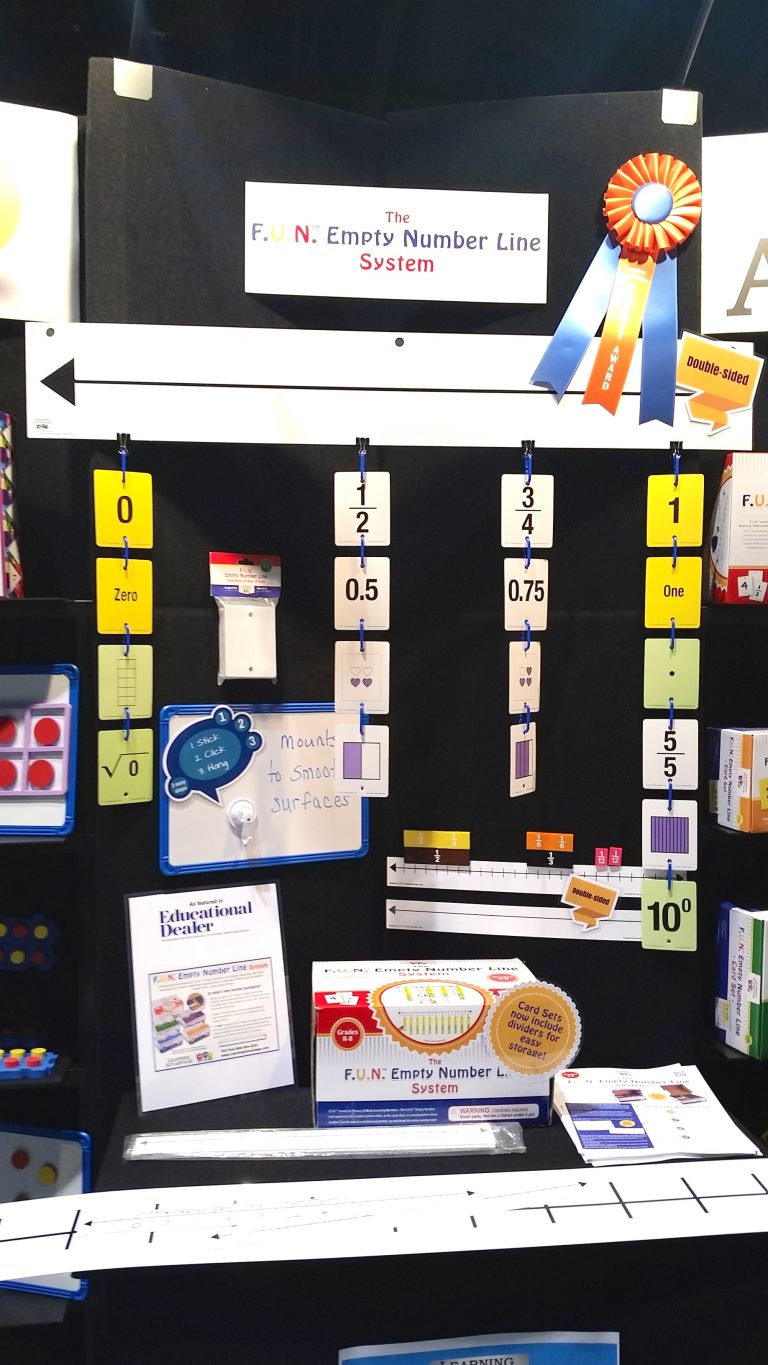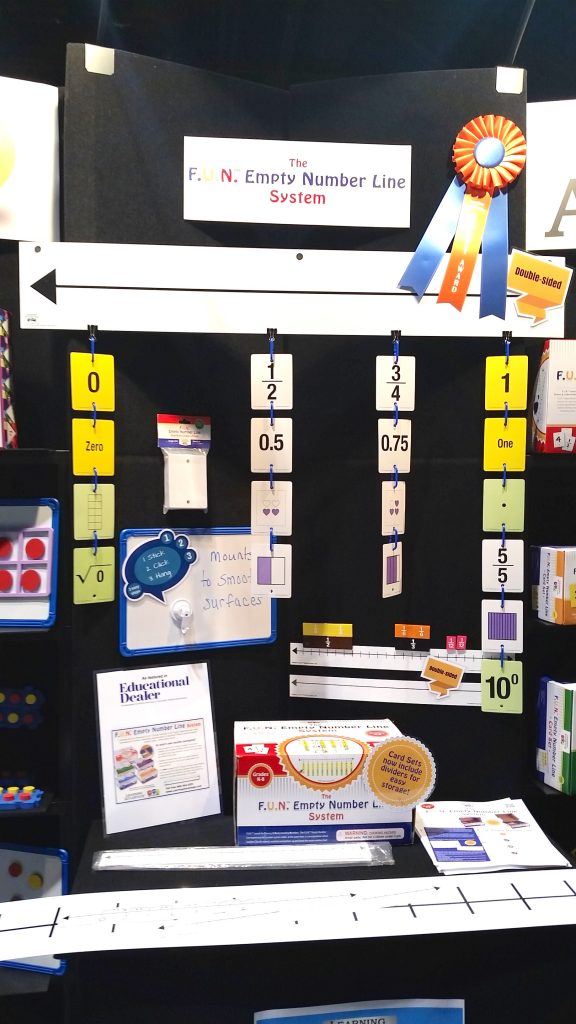 This product is one of the most simple and innovative math products for classrooms I've seen in a while. Kits are available in various grade levels from K-8. Decimals, fractions, and other cards "clip" underneath each other in this number line.
# 6. – Math Bands by Learn in Style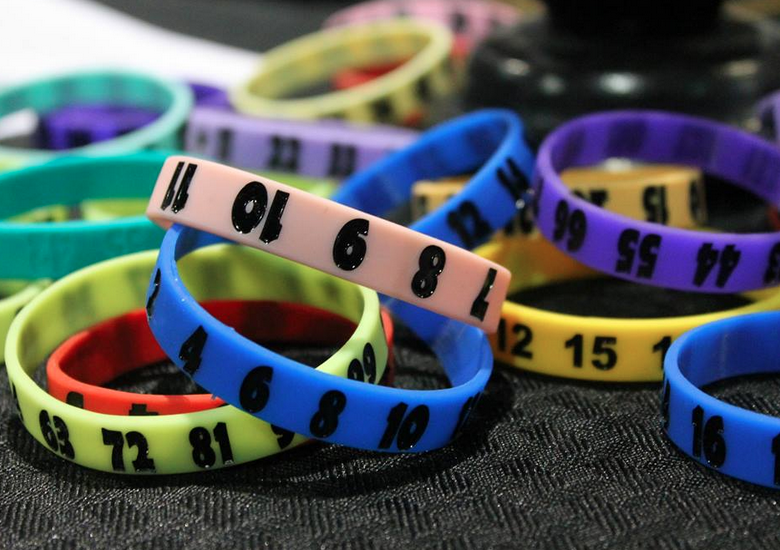 These little rubber bracelets are separated out by multiplication facts, so you can see above one bracelet the 2 facts, one is by 1's, one is by 9's, etc. Each band has a complete set of multiplication tables for one number!
# 7. – Busy Fingers by Fiddle Focus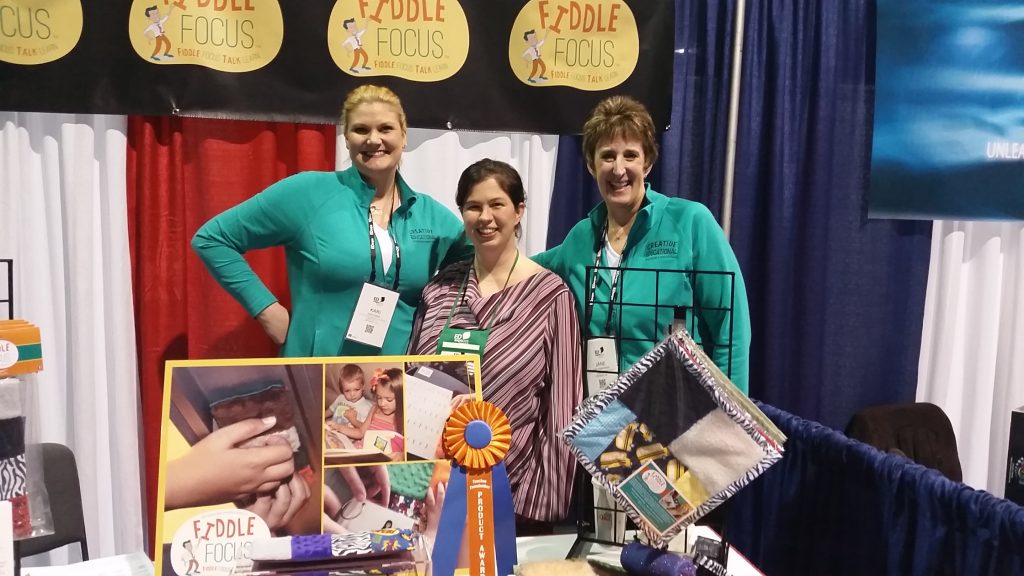 I personally loved chatting with the ladies and creators of Fiddle Focus who started the company by simply creating helpful products for their own children in class. Their little strips of various patterned fabrics velcro to the bottom of your child's desk to allow additional sensory input throughout the day in a quiet and discreet way.
# 8. – Pencil Grips by The Pencil Grip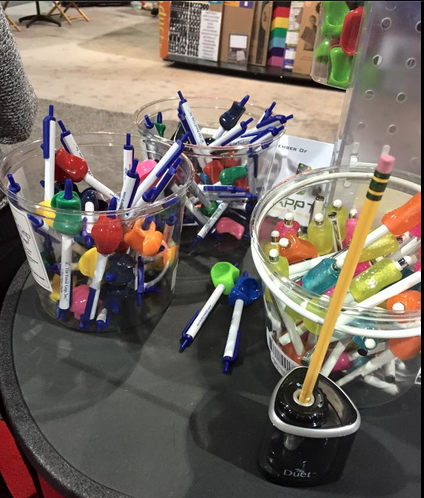 Like many of you we have used The Pencil Grips Pencil Grips in our school for years! These little things last virtually forever and are truly functional in helping children properly hold their pencils.
# 9. – Circuit Sticker Books by Chibitronics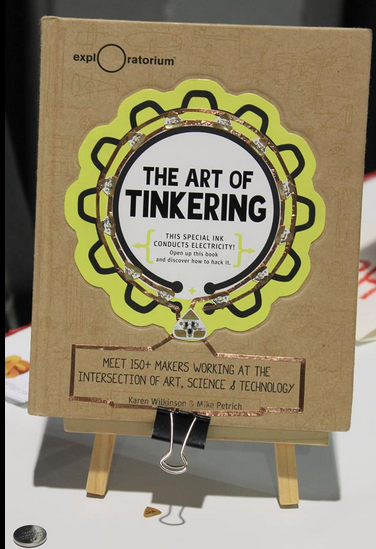 This is a new innovative company that creates little stickers that can be used to create actual circuits.
# 10. TIE – Kapla Blocks by KAPLA Tom's Toys LLC and Cool Circuits by Science Whiz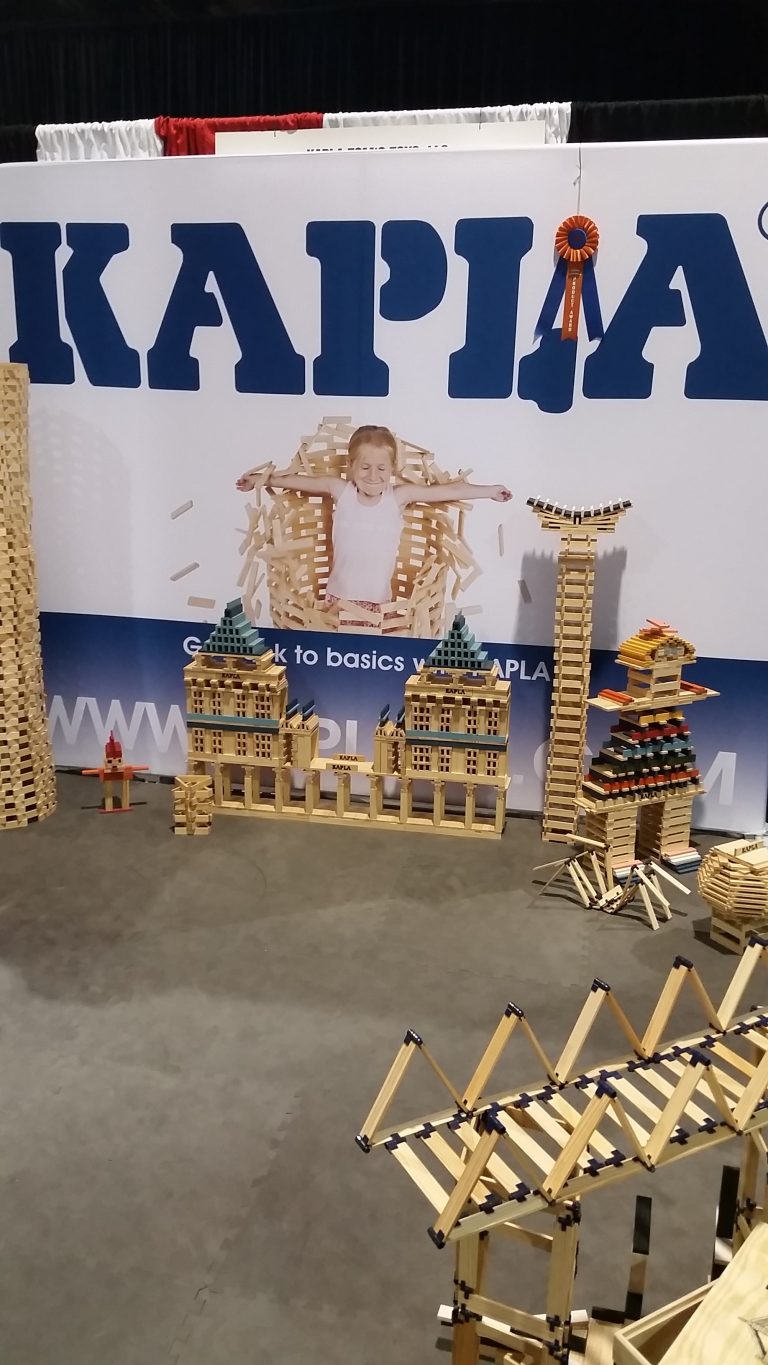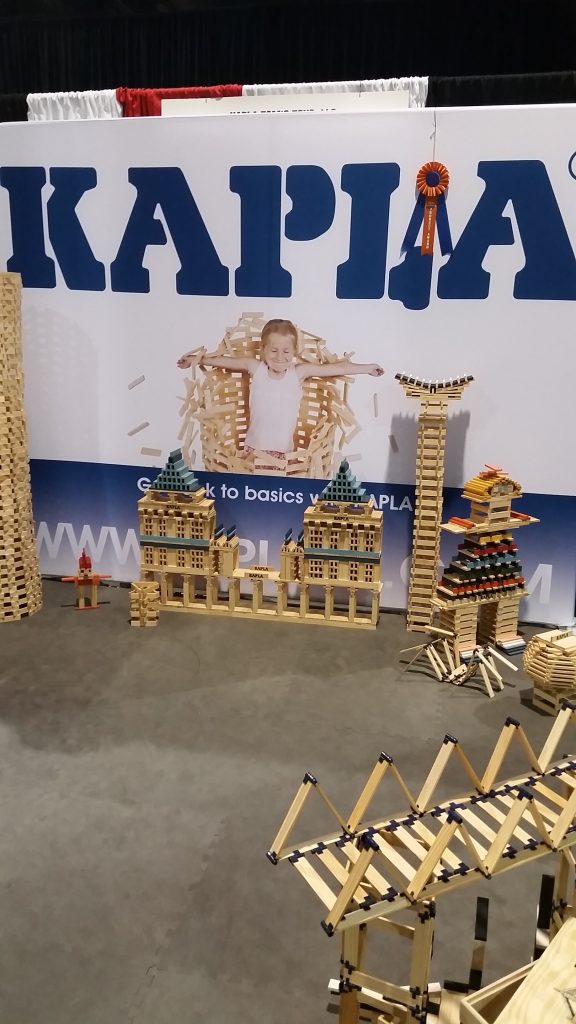 These KAPLA wood blocks are SO fun and perfect for imaginative building. You can also find them in colored blocks and they even have one set with special clips to create your own bridges and structures!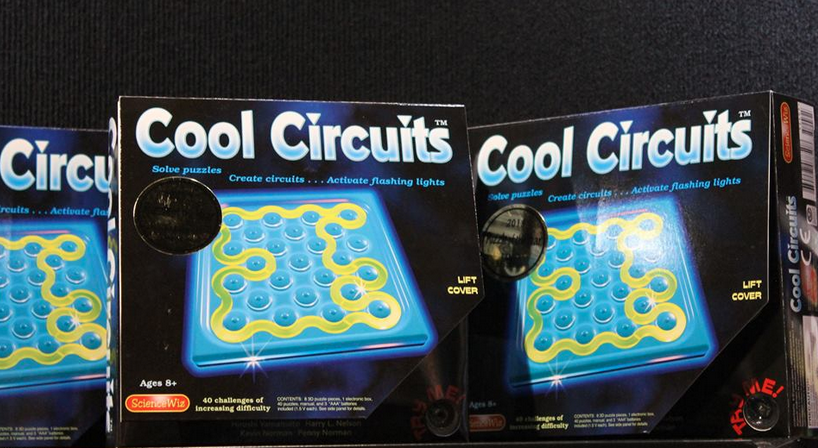 Science Whiz has tons of great hands-on science kits and their Cool Circuits tied for 10th place!
One of my favorite experiences was meeting Pete the Cat at the Educational Insights booth! They have some AWESOME Pete the Cat stick puppets, pens, Hot Dots sets and more featuring Pete!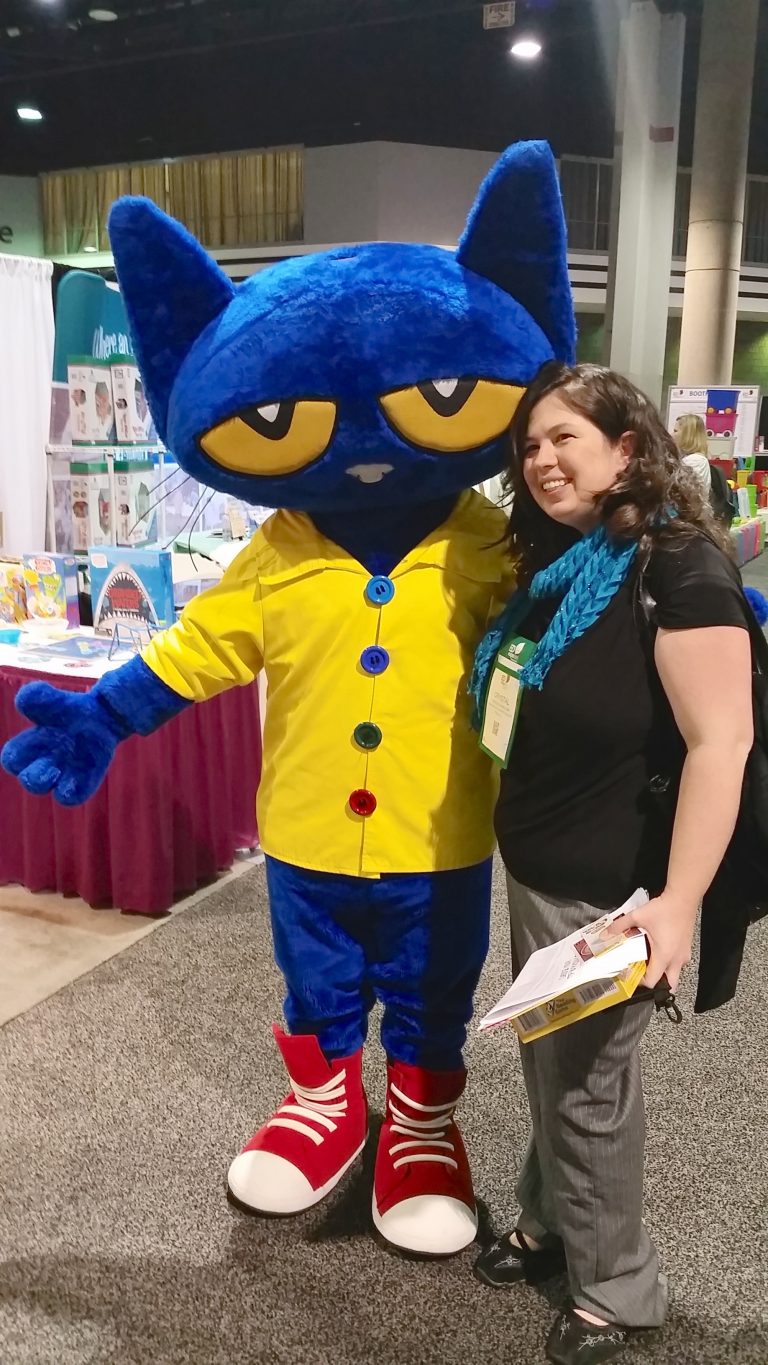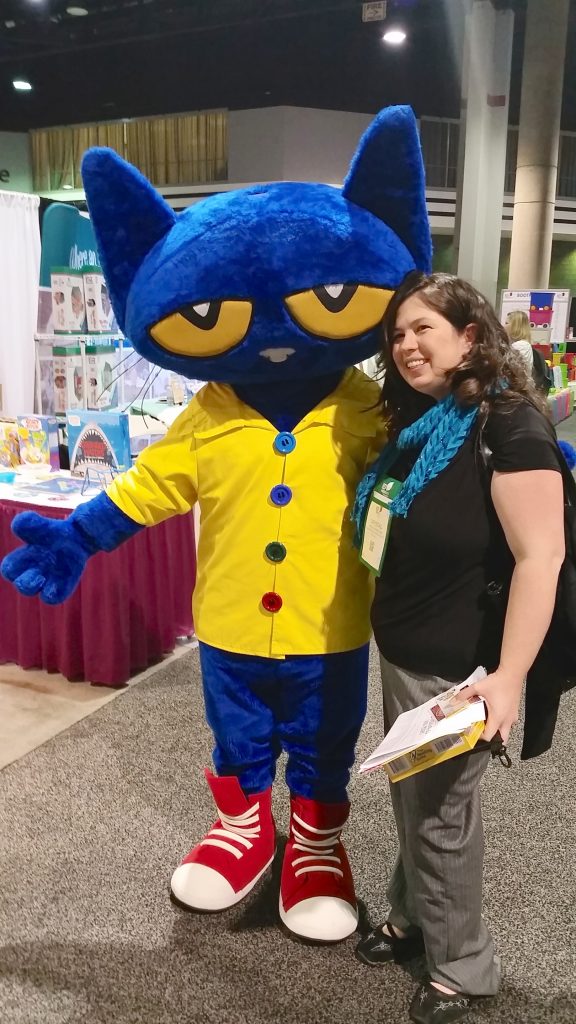 Throughout the year we'll be featuring some of the products that I saw at the EDexpo on our site via review, giveaway, and social media mentions so keep an eye out! I had a fantastic time and am excited to get to know some of these brands better in the months to come!
And from Roylco they have a 3D Light Cube equipped with LED lights and surfaces on all sides for kids to work on. They also have a new Sensory Table that connects onto the top of this Light Cube and is motorized which is totally awesome!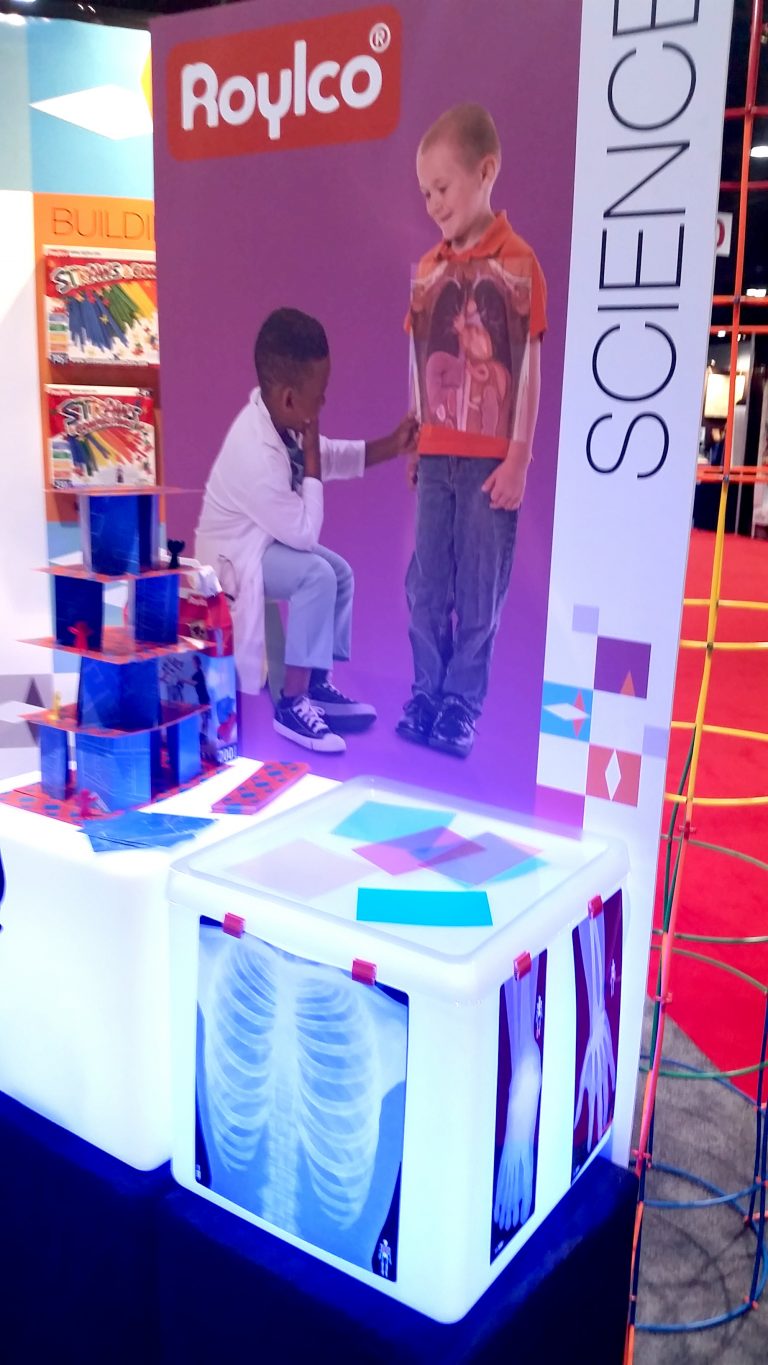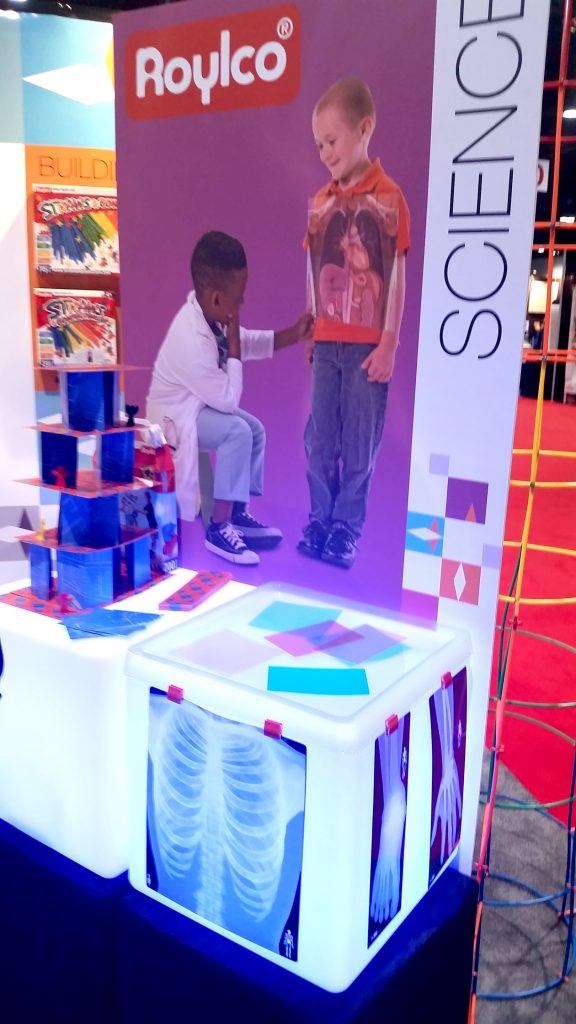 Don't forget to check out EDmarketdealer.com to search for your local teacher store and favorite educational brands!