Tips for Safety in the Sun this Summer
This post may contain affiliate links, view our disclosure policy for details.
Summertime is here again and I've once again teamed up as a Coppertone Ambassador to help spread the importance of staying safe from the sun in the summer! Really you should take caution anytime that you are in the sun no matter what time of year it is but I find that summer tends to be busy and we are all outdoors a lot! Trust me, growing up I NEVER used sunscreen. In fact I was one of those silly ones that tried putting oil on to get a tan. Yep, I could have cared less about sunscreen usage. But then I met my husband, and learned how almost everyone (except for him) had had skin cancer. Every time we went outside they brought out the sunscreen for protection. Now that I have kids and I know my husband's family history we are VERY careful about staying safe in the sun with our kids and ourselves.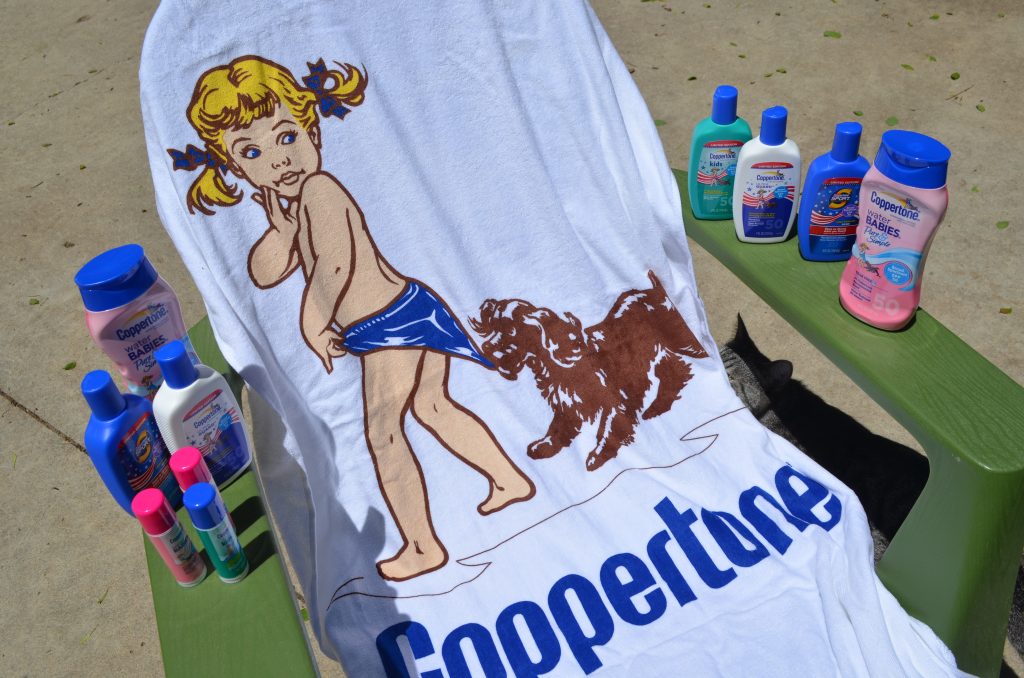 I absolutely LOVE the sunblock sticks. I keep them in my purse at all times so in case it is extra sunny or we have forgotten to bring sunscreen I can at least protect my kids faces. For just a few bucks it is totally worth it to have a sunblock stick on you! Not to mention that it is easier to apply and you don't have to worry about accidentally getting it in your kids eyes. I also noticed in the Coppertone Ambassador package that I was sent that most of the Coppertone Sunscreen that I received had an SPF of 50. That's the minimum SPF I personally recommend. Here are a few tips for staying safe in the sun this summer.
Wear Coppertone sunscreen and REAPPLY every hour.

Wear a hat and sunglasses to protect your head/eyes. (you can even just keep a bag of them in the car so you always have it!)
Don't forget to apply sunscreen on your hands & feet!
Plan trips in the early morning or afternoon instead of in the middle of the day.
Consider purchasing an protective shirt or rash guard for over your bathing suits.
Keep water on hand ALL the time. It's easy to get dehydrated and not even realize it.
Invest in a water spray fan. Best thing we've ever bought!
Head indoors. Head indoors every few hours to cool off! More frequently on days over 90*.