Tips for Celebrating Spring Birthdays
This post may contain affiliate links, view our disclosure policy for details.
Disclosure: This is a sponsored conversation written by me on behalf of The J.M. Smucker Company. The opinions and text are all mine.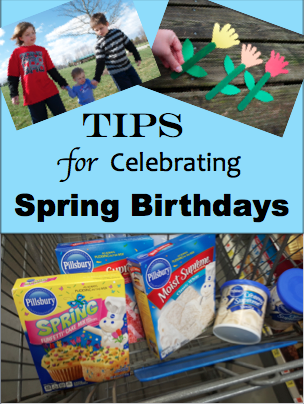 Would you believe that in our family 4 out of our 5 birthdays are within 3 months of each other! They also begin in one of our busiest scheduled seasons – SPRING! Having spring birthdays are SO fun because the flowers are starting to bloom, the weather is turning nicer out, and everything just seems so much cheerier! This year I decided to take my kids to Walmart and let them pick out their own Pillsbury cake mixes for their birthdays this year! My daughter is having surgery, my husband will be out of town for meetings, insert end of school programs and a zillion other things on my schedule I just needed something easy, inexpensive but still personal. I don't want to just buy a pre-made cake (not to mention the cost!). Letting my kids each pick out their own Pillsbury cake mix boxes allowed them to choose what flavor birthday cake they wanted and it also gives us an opportunity to bake the cake together at home! PLUS I earned $.75 off with my Ibotta app buying 3+ Pillsbury Frosting & cake/brownie mixes!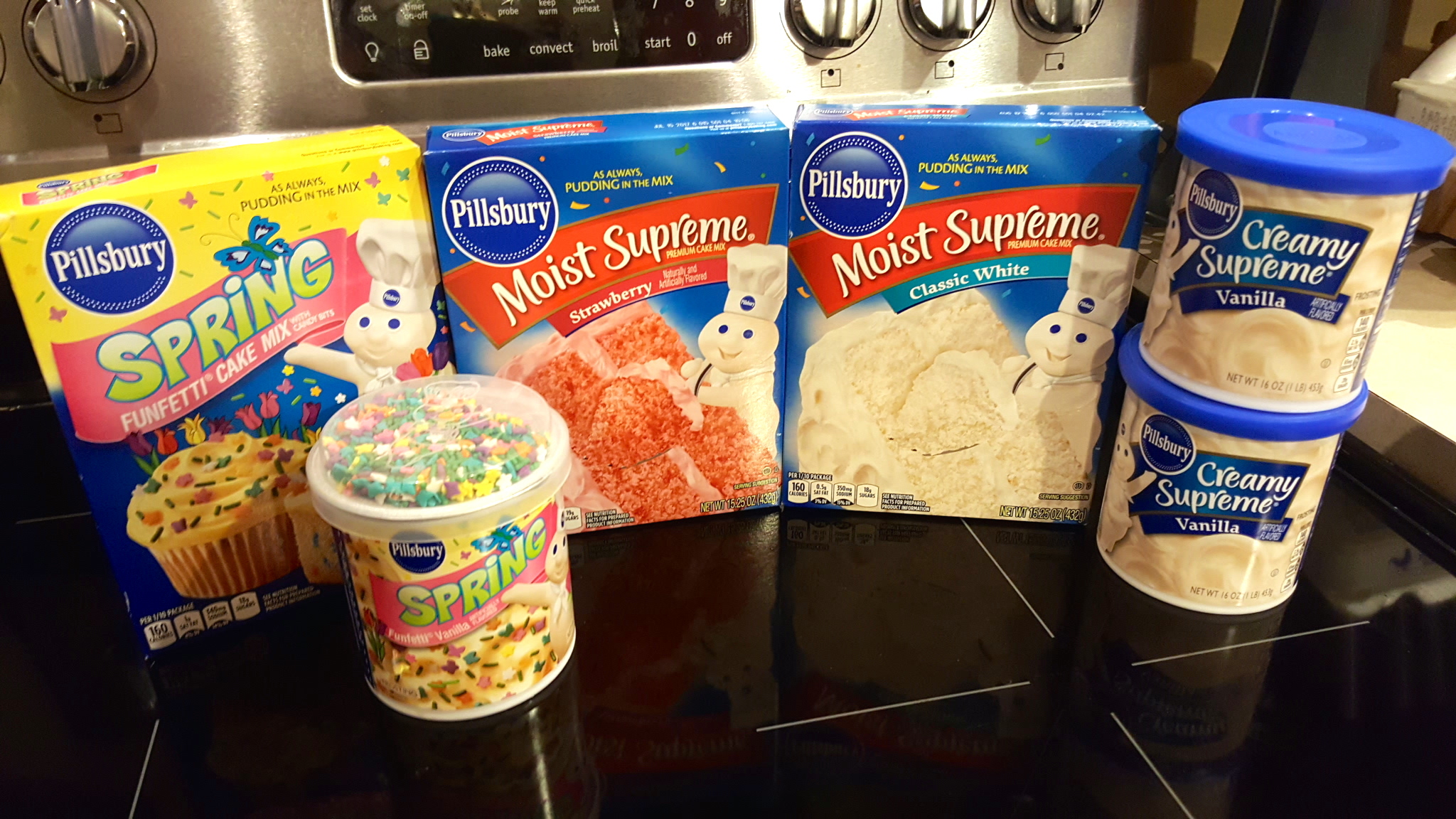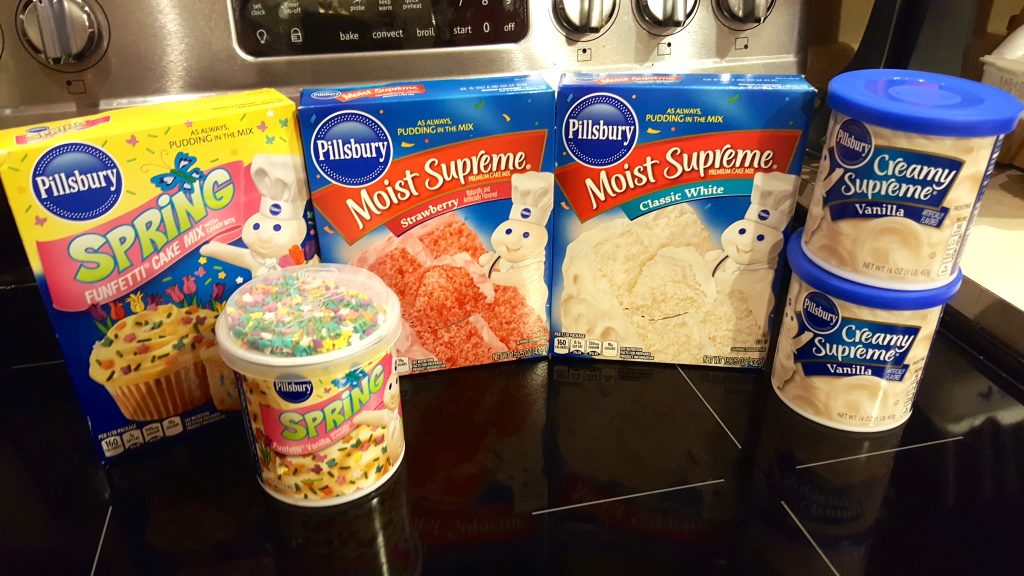 There's something about cake mixes and sprinkles that get my kids EVERY time! So this weekend I am using the Pillsbury Spring Funfetti™ Cake Mix for my son's birthday party! There are some amazing recipes here but since my son is having a Detective Spy party we needed a few round cakes to make as a base for his bomb birthday cake! Since my daughter is having surgery this week and I'm short on time my son and I pre-made his cake and popped it in the freezer for this party this weekend! Plus it makes it easier to decorate!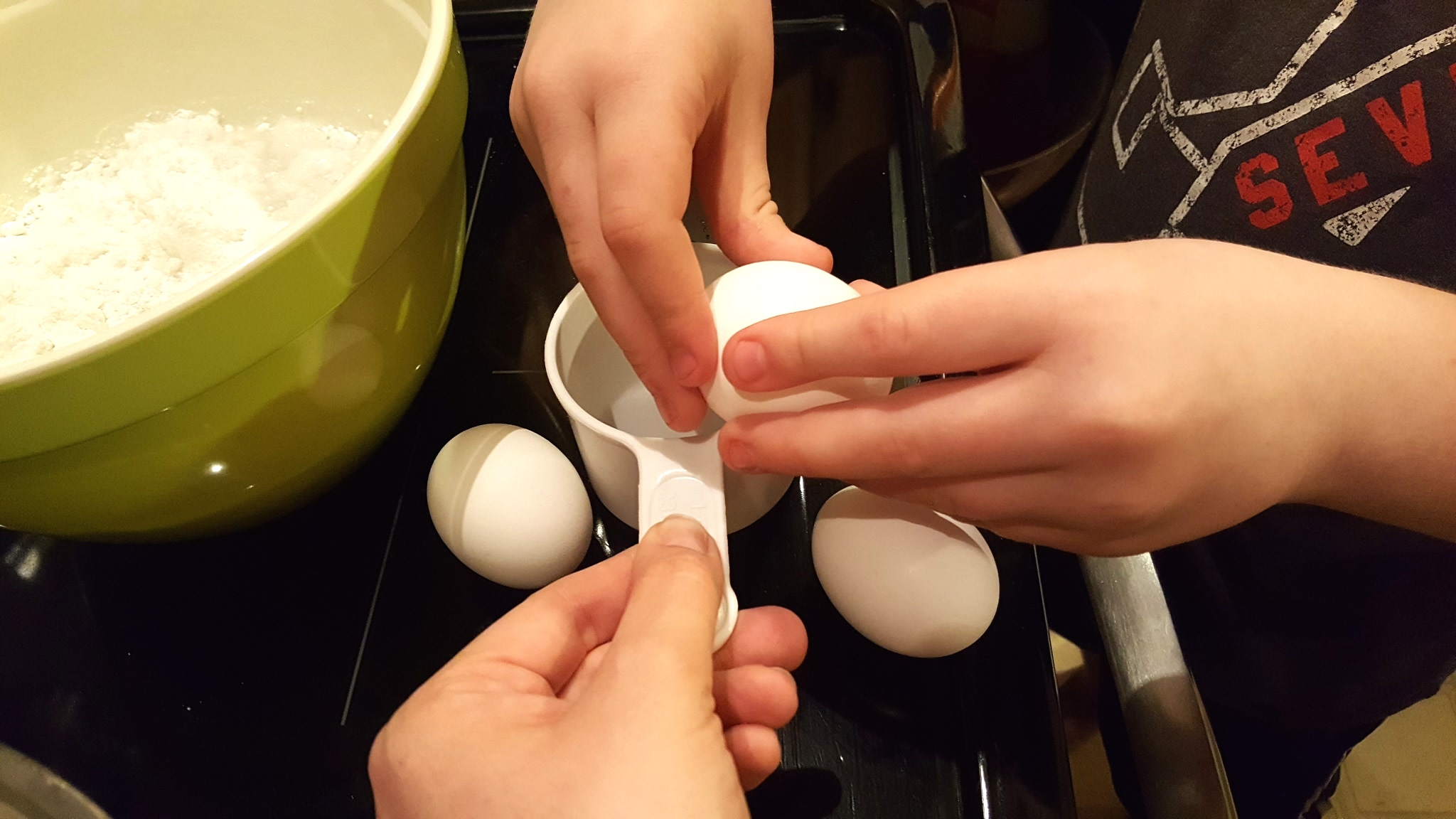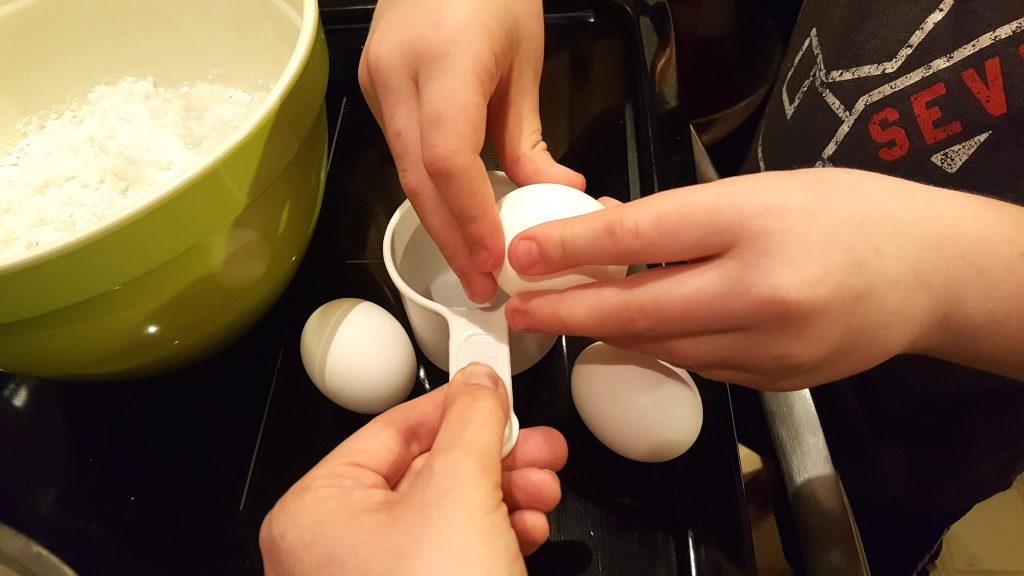 TIP :
Have kids break the eggs into a separate container so that you can easily dig out any shells that fall in before pouring the eggs into the mixing bowl!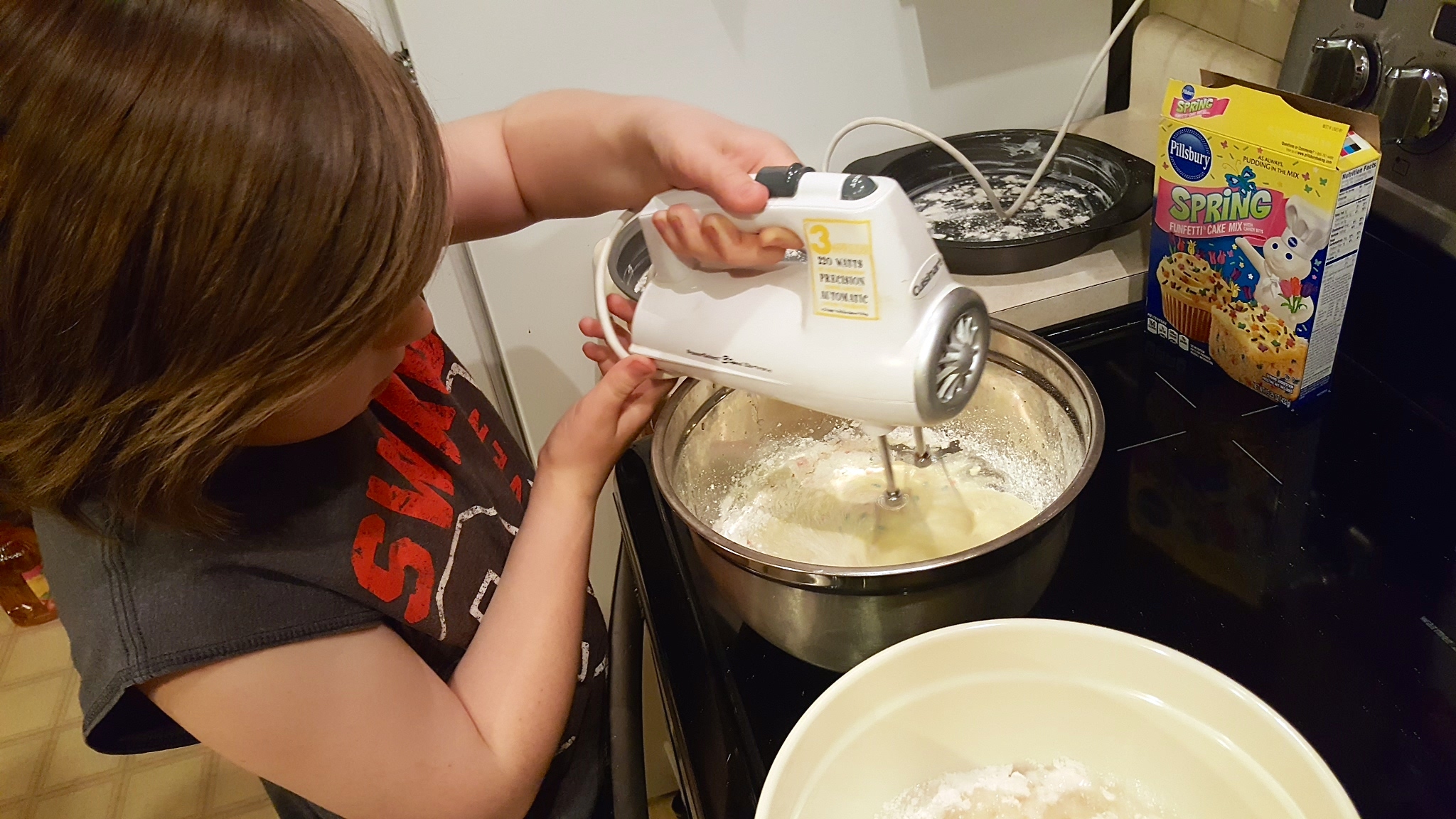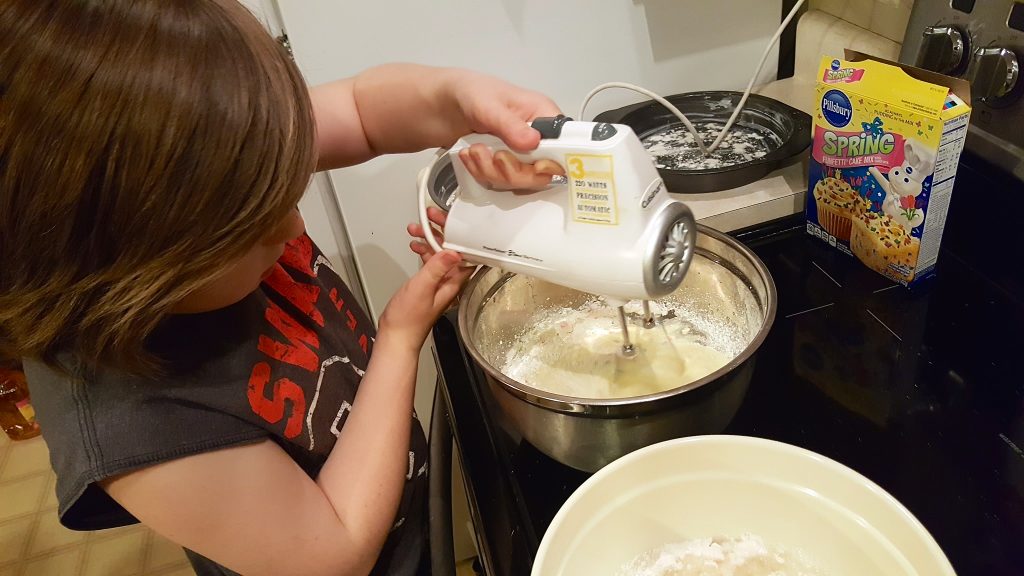 We made an extra set of cake layers in case I need them to build his cake with since I won't have any time for design fails! We placed our mixing bowls side by side and put each Pillsbury cake mix box right next to the mixing bowl so we didn't confuse ingredients! The cake mix recipe actually offered us two different egg options which was nice! It's a special thing for my kids to be able to make their very own cakes for their birthday parties. I spend the time in the kitchen with them guiding them as they bake and then I try to let them help decorate if they want. It's a great way to make memories with your kids spending quality time together.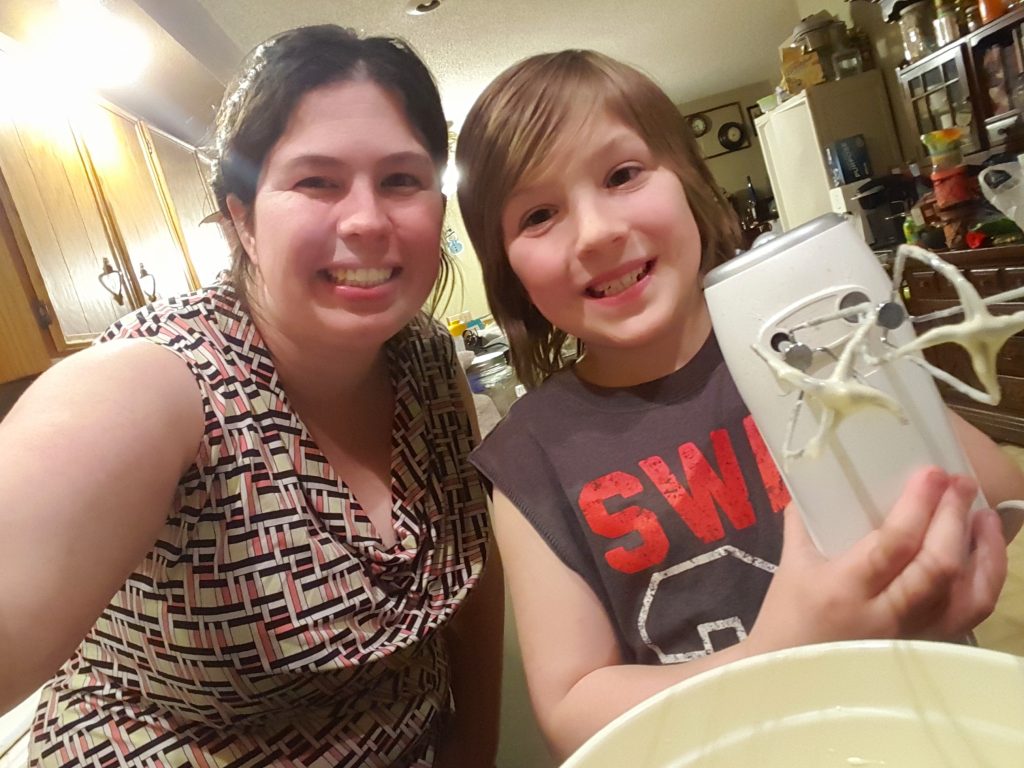 Sometimes I hold out a half cup of the cake mix and pour it into a small separate glass dish to bake so that the upcoming birthday child can eat a little cake the night they bake! Otherwise after the cake is completely done baking I place it on the stove top and let cool completely. Then I wrap it up and pop it in the freezer until the morning we need it when I pull it out and decorate!
Tips for Celebrating Spring Birthdays
*Let the birthday boy/girl pick their own Pillsbury Cake Mix flavor! #MixUpaMoment
*Bake the cake mix together with the birthday boy/girl!
*Celebrate the day outside! Pack a slice of cake and picnic outdoors!
*Be ready for weather! Spring time means rainy season many places so be prepared for plans to change!
*Plant a tree or flowers together and watch it grow!
*Look up celebrities you share a birthday with!
*Take LOTS of selfies while you're baking! Create a scrapbook or photo album together!
We'll be baking some more goodies (with our Pillsbury Brownie mix!) soon so keep an eye out for our next fun spring get together ideas! Do you have any spring birthdays in your family? How do you celebrate?
This is a sponsored conversation written by me on behalf of The J.M. Smucker Company. The opinions and text are all mine.