Stock Up and Save on Storm Preparedness Household Items for Families with Kids & Pets
This post may contain affiliate links, view our disclosure policy for details.
Disclosure: This is a sponsored post for SheSpeaks and Walmart. All opinions are my own.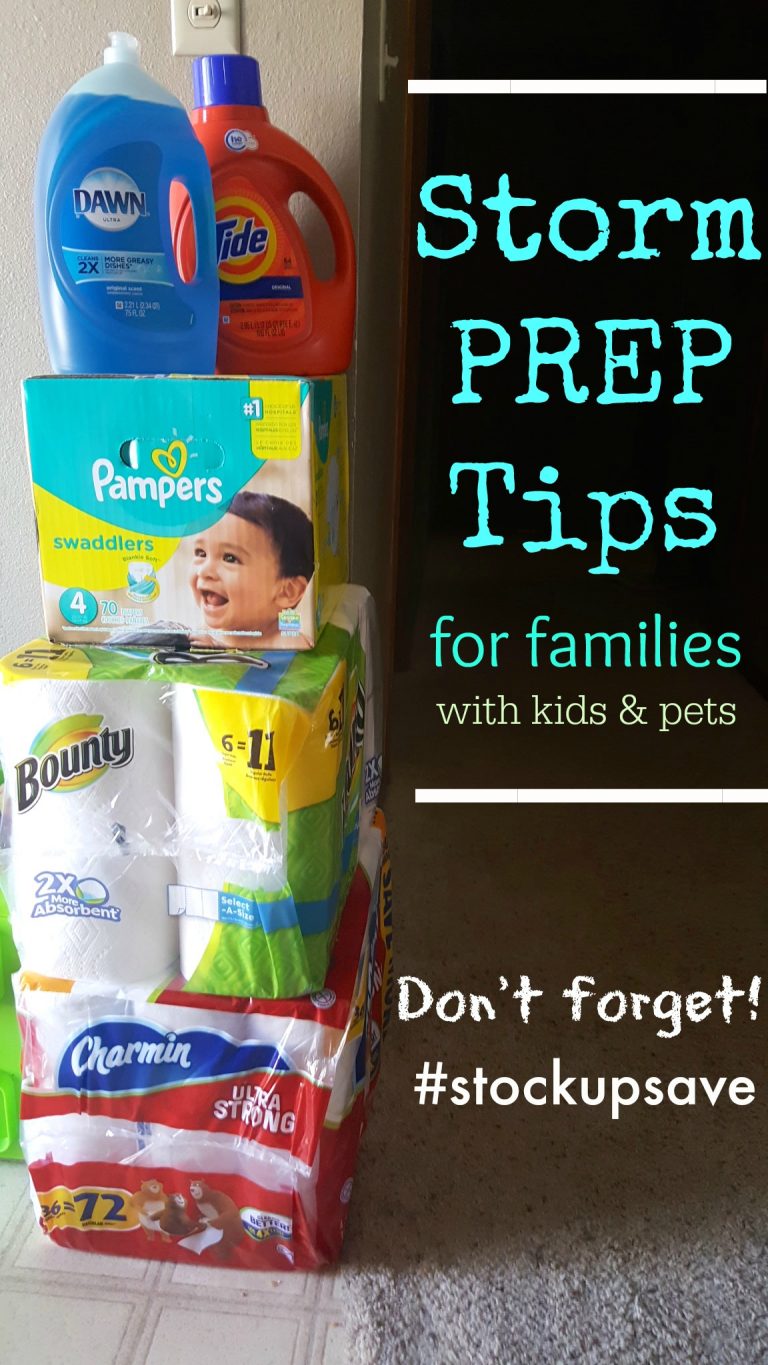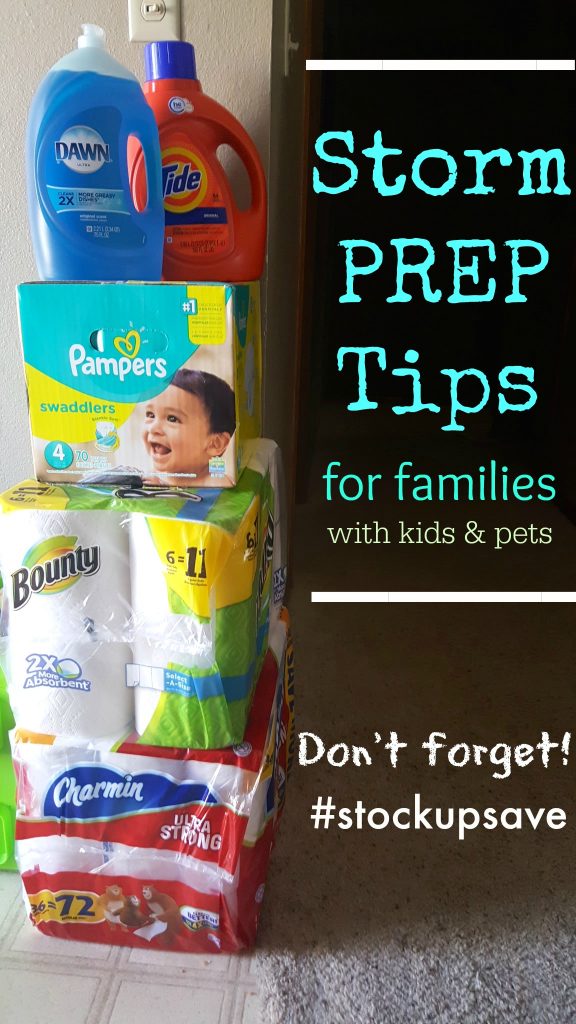 Growing up in Florida we battled hurricanes. It was something I grew up with and for the most part we were extremely fortunate and never had any severe damage done but not everyone is that fortunate. Mother Nature can be stunningly gorgeous and yet absolutely devastating at the same time. Now that we live in Iowa we have horrible tornado seasons that I'll never ever get used it. EVER. Tornado weather totally freaks me out and obviously can produce heart wrenching consequences. Every year about this time I am extremely adamant about being prepared for any storm that comes our way – especially after a small tornado went straight through our backyard and took down barns and silos at nearby neighbor houses a few years ago.
Whether you're in a hurricane zone, a flood zone, a tornado zone, or an earthquake zone you can absolutely never be too prepared for disaster. I wait for sales like the Stock Up and Save sale at Walmart during April to help me save some extra money preparing. Not only does the sale include great everyday household items but many of them fall into our storm prep category. Starting April 11th you can save even MORE by pairing it with coupons in your Ibotta app! (You can get reminders to stock up by joining this Facebook event.)

Storm Prep TIPS for Families with Kids & Pets:
Store the below items in a waterproof storage container and leave it IN THE ROOM where you will head in case of a disaster. EVERY YEAR rotate out and check for expired foods and items. And * below means that it's included in the Stock Up and Save sale at Walmart in April! Some are absolutely a MUST to have extra on hand (water, food, etc.) and a few are just things you won't want to run out of (like toiletries!).
HOUSEHOLD:
*Bounty Paper Towels (12-Pack Mega Roll)
*Tide 100 oz. Original HE Liquid Laundry Detergent (good for hand washing!)
*Charmin Ultra Strong (36 Double-Roll Pack)
*Dawn Original (75 oz.)
toothpaste / shampoo / conditioner
feminine products
paper plates/cups (to conserve water)
Medications – Prescription AND over the counter
First Aid Kit (antibiotic ointment, bandages, gauze, etc.)
Flashlight and Batteries
Blankets / jackets (for warmth and protection)
Emergency Radio (non electric option)
BABIES:
*Pampers Swaddlers
Baby Formula / Food
Baby Wipes
PETS:
pet food
leash or pet carrier in storm prep area
FOOD / DRINK:
bottled water
optional – instant powdered drinks
peanut butter
nuts
canned meat (with tab top)
canned fruit (with tab top)
canned veggies (with tab top)
OUTDOORS:
*If you live in a flood zone keep sand bags on hand!
*Before a storm ensure lawn chairs, grill, bird feeders, garbage cans, toys, etc. are brought indoors or securely fastened.
*Close all shed and garage doors.
*Your vehicle has a FULL tank of gas.
*Ensure the safety of any outdoor pets.