Thrift Store Thursday – LOOK What I Found!
This post may contain affiliate links, view our disclosure policy for details.
YES! That is MY husband with the silliest grin every because he is walking with Moon Shoes on! MOON SHOES! I am SOOOO excited that I found these! I have been looking at them for over a year but at $30 a pair I just wasn't willing to pay that price!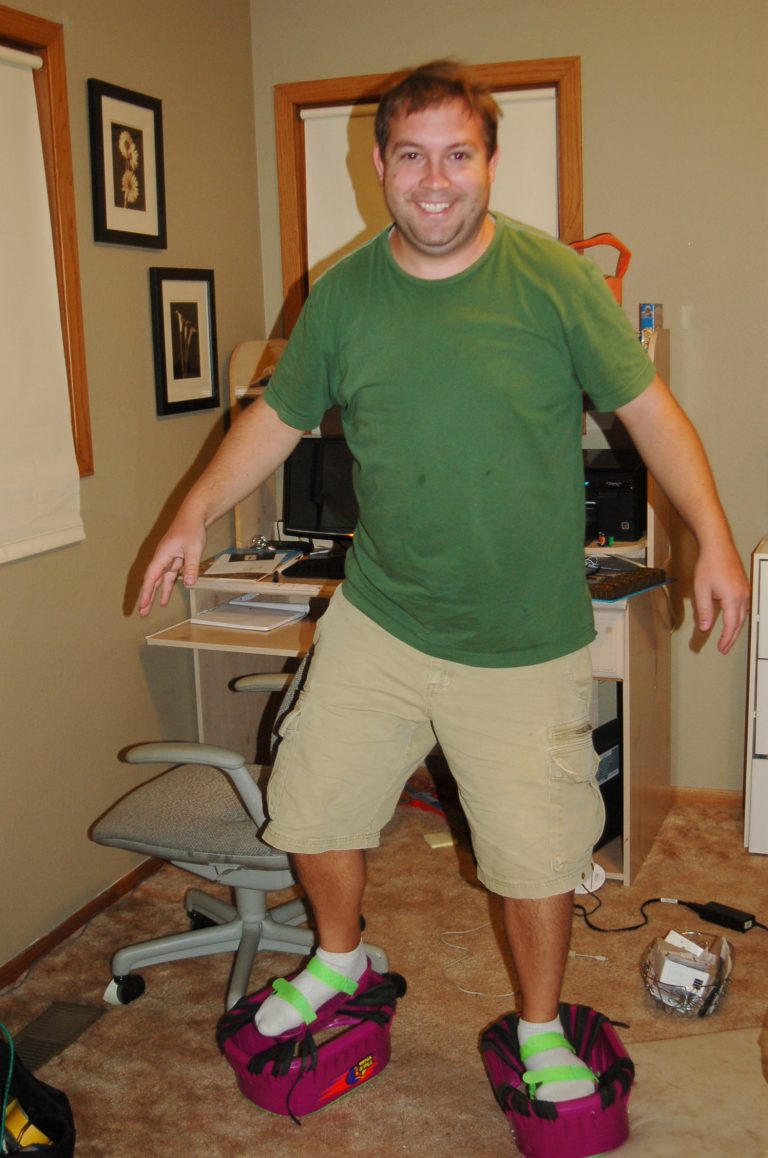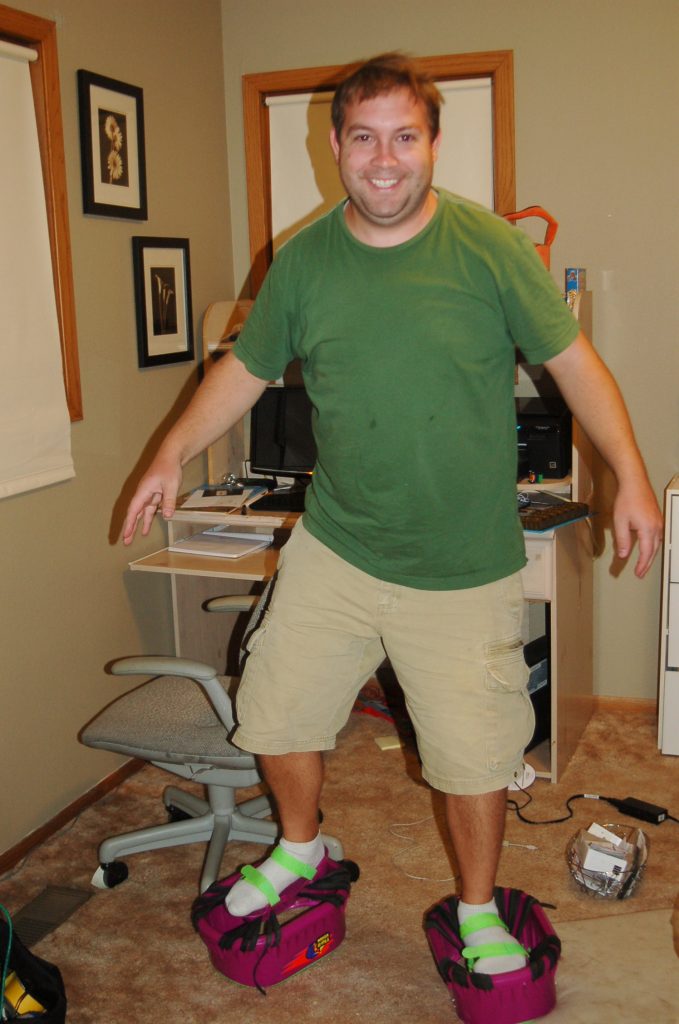 My GRAND TOTAL on this pair of Moon Shoes?? ONLY $1!!! My oldest son has a sensory disorder and Asperger's and I wanted to buy these for him for Christmas. I could barely believe my eyes when I spotted them!! WHOO!! Now I can't wait for him to get these!!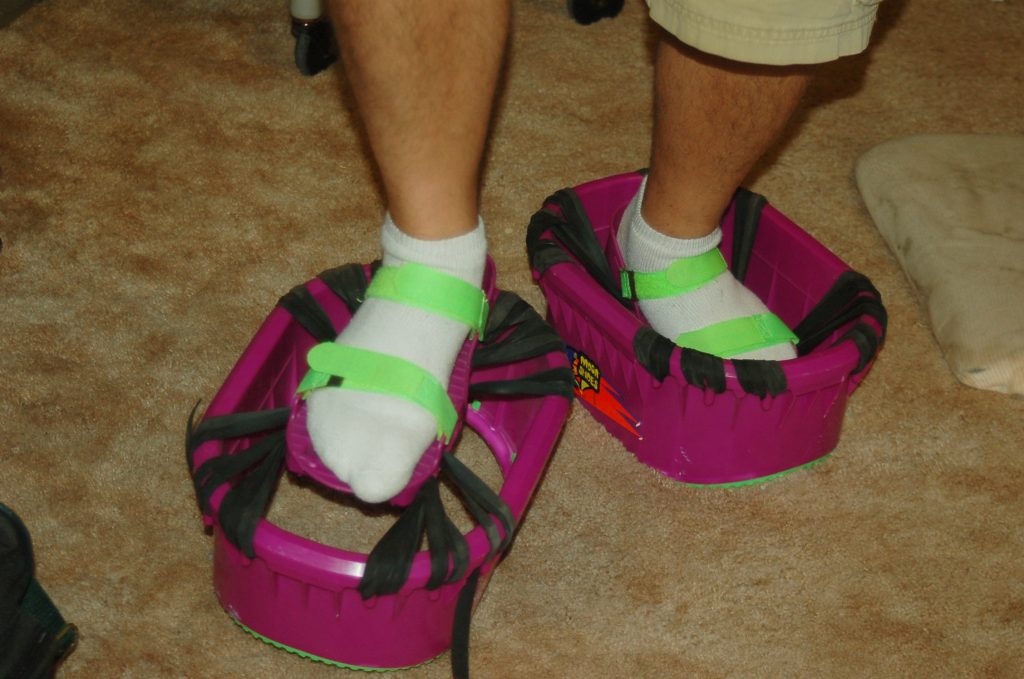 Moon Shoes at Thrift Store – $1
Moon Shoes online – $29.99
GRAND TOTAL SAVED – $28.99