YES! That is MY husband with the silliest grin every because he is walking with Moon Shoes on! MOON SHOES! I am SOOOO excited that I found these! I have been looking at them for over a year but at $30 a pair I just wasn't willing to pay that price!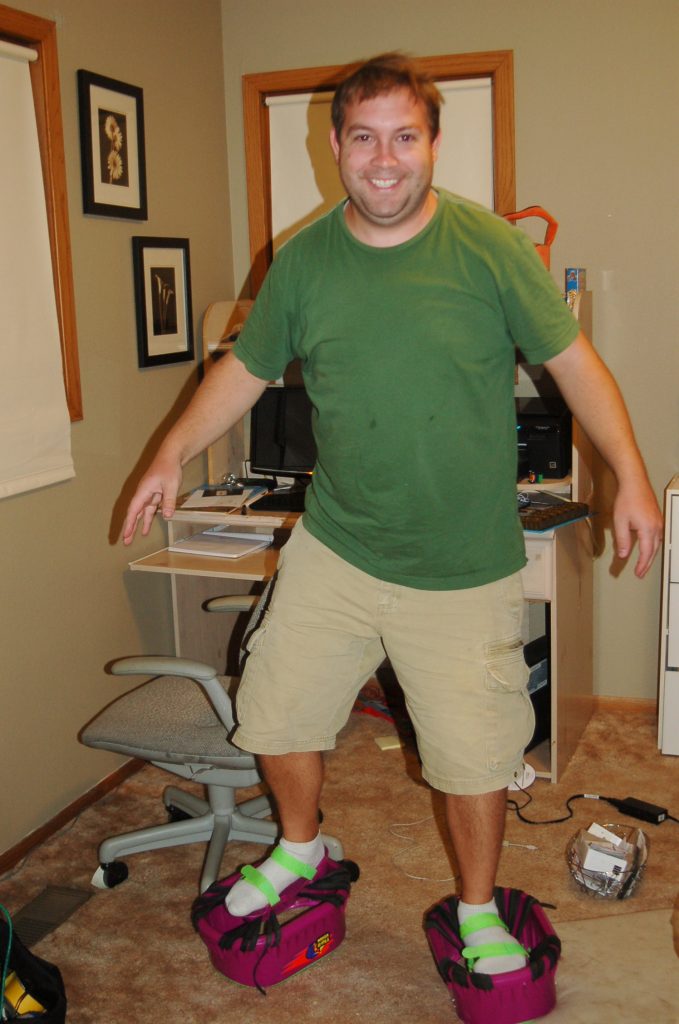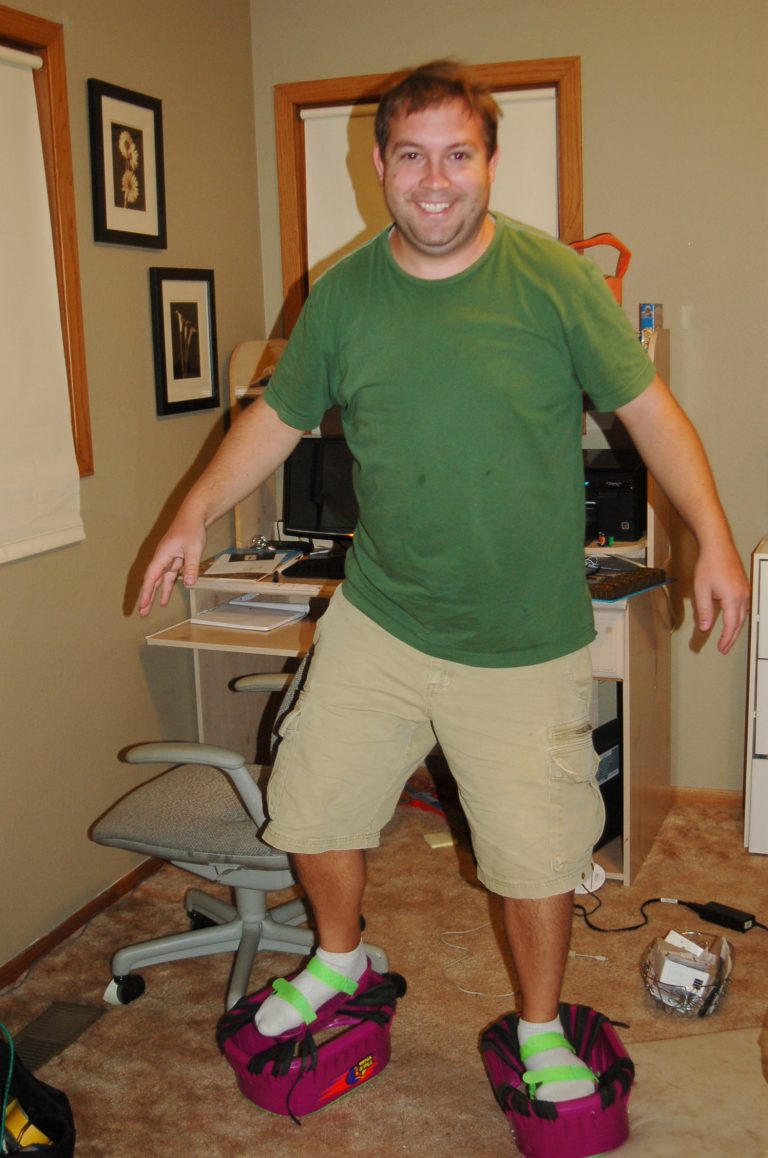 My GRAND TOTAL on this pair of Moon Shoes?? ONLY $1!!! My oldest son has a sensory disorder and Asperger's and I wanted to buy these for him for Christmas. I could barely believe my eyes when I spotted them!! WHOO!! Now I can't wait for him to get these!!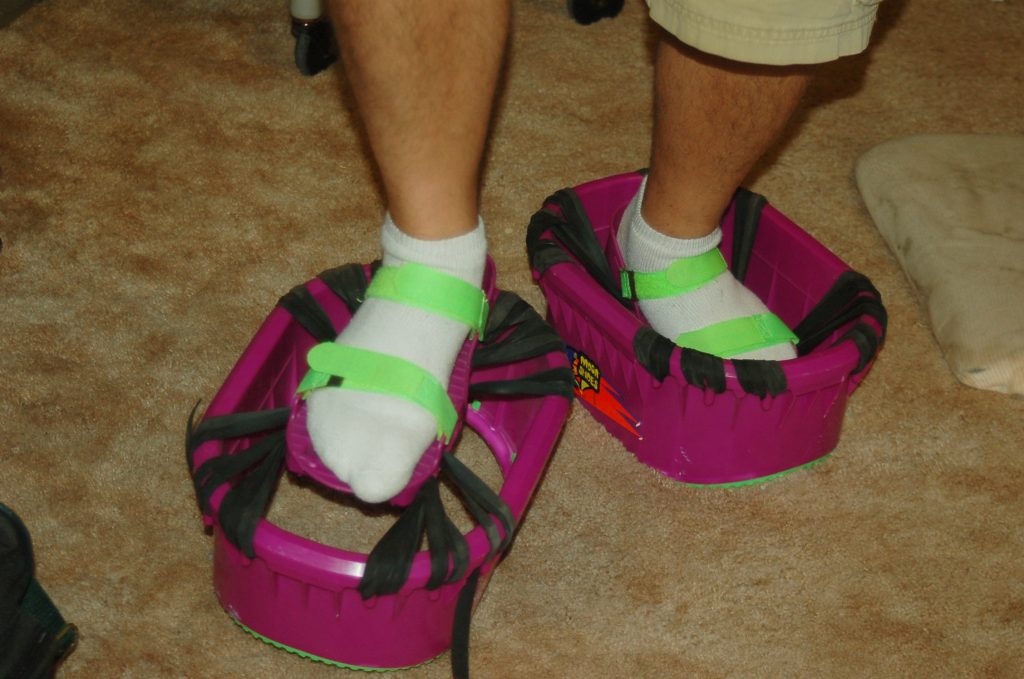 Moon Shoes at Thrift Store – $1
Moon Shoes online – $29.99
GRAND TOTAL SAVED – $28.99
Share the post "Thrift Store Thursday – LOOK What I Found!"