9 Things You Need to Do Right Now to Rejuvenate Your Life
This post may contain affiliate links, view our disclosure policy for details.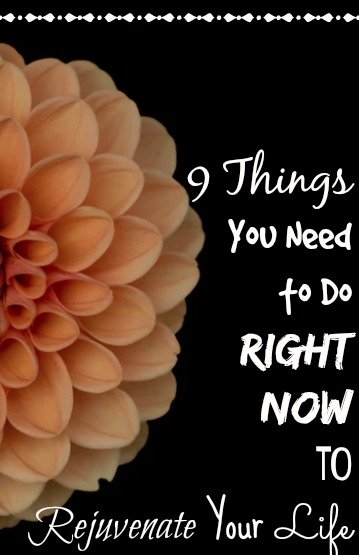 Please tell me it's not just me! I'm worn out, exhausted, and am seriously lacking motivation to do just about anything that needs to get done! I don't know whether it's the cold weather or if it's just from lack of change in my routine lately. I'm feeling cooped up and seriously just want to hit the roads looking for a new adventure. Regardless, I'm sure some of you are itching for a change. And I'm not talking about a New Year's Resolution type of change, although you can do that too, but maybe you're considering a career change. A move. Maybe you just need a hobby. Or to jump into a class and learn something! With schools getting out for the holidays here are some things you can do to help rejuvenate and get your mojo back in time for the new school year!
1.. RELAX for YOU! Relaxation is different for different people. Maybe you want to snuggle down with a blanket and read a good book, or several books! Maybe you need a steaming hot bath every night. Maybe you want to drive around and look at Christmas lights every night or scrapbook your past year of memories. Whatever it is – DO IT! Literally schedule it in your day to do something just for YOU!
2. Spend time with others. So many times when I'm exhausted or just not feeling the holidays the LAST thing I want to do is spend time with other people – but that's exactly what I need. This is of course a great time of year to be with family, but if you don't have family to spend time with (or don't get along with family) there are plenty of other ways to keep your time occupied. Volunteer at a local crisis or homeless center. Spend a few hours at the art gallery, mall, book store or coffee shop. Join a workshop for baking, sewing, fishing, or whatever hits your fancy. Pull up a chair at a retirement home or in the hospital and make a new friend.
3. Scrub a dub dub! Do some cleaning and decrease your clutter! It might not be spring but it's always a good time to minimize your junk and scrub clean your house. I always feel better when my house is cleaner! And if you're anything like you your house is a hideous mess from the past year of life!
4. Give back & pay it forward. Give the cashier an extra $10 to put on the person's meal ticket behind you, pay for a toll, pay for a coffee. Donate toys, clothes, diapers, food, pet supplies….there are SO many incredible ways to give back. And they don't need to cost money! Offer to serve a meal at a homeless shelter. Shovel snow in an elderly person's driveway. Knit a blanket for someone!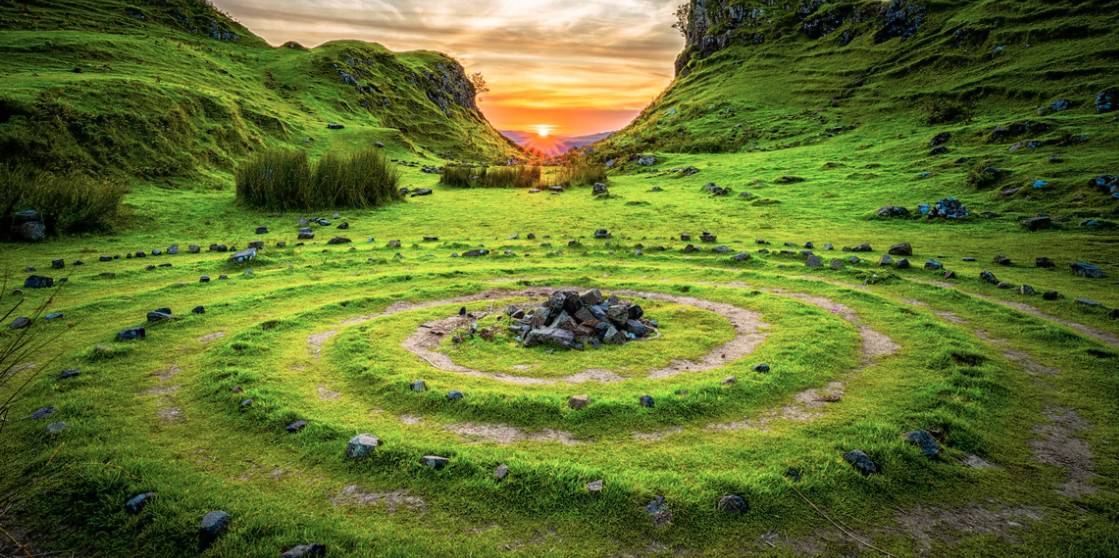 5. Look ahead. I'm not a big one for New Year's Resolutions but I do love planning ahead. Without a goal or a purpose you're aimless! Think through your upcoming year, any changes you may have coming up, and any goals you want to aim for. Need to revamp your business? Take a mental health break? YOU are in charge of the direction of your life so giving it some thought wouldn't be a bad thing! Call and schedule those doctor check ups. Implement your exercise routine – do it now! A monthly and daily planner combo are a huge help to me for jotting out thoughts and getting things done.
6. Plan a trip. You don't have to make a lot of money to plan a trip somewhere. There are many ways you can plan a trip even on a low income. From camping to planning ahead with $20 a month – we have certainly learned how to make travel work for our family of 5 regardless of our financial situation. There an endless amount of travel blogs and travel groups online to help you get the biggest bang for your buck. I like to watch Skyscanner and Google Flights for cheap flights. Groupon is always running getaway deals. Buy a tent and pitch it for free by boondocking! This gives you something to look forward to.
7. Get SOME work done! This is ONLY after you have had a chance to veg out and relax a little!! Whether you're a teacher and you need to cut things out, design projects, make jewelry, organize your home business, build a piece of furniture – whatever it is – get something done! It can be something as simple as mapping out your garden for the year! You'll be glad you did at least a little work on your holiday off!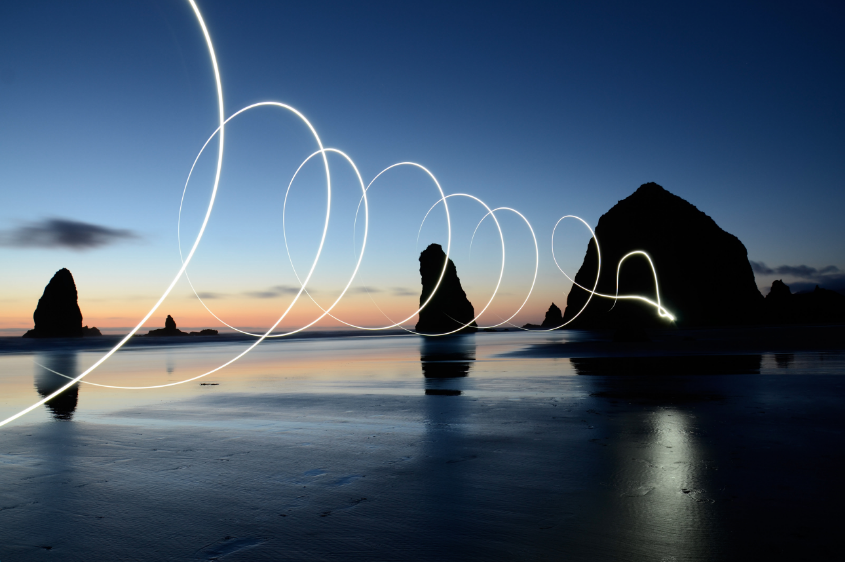 8. Drink more water! Most of us could stand to drink a lot more water! ESPECIALLY during the holidays! Buy yourself a brand new water bottle that you love and keep it filled! Carry it with you! Sip on it all day. Not only is it healthy for you but chances are you'll find yourself drinking sodas and juices less. They even make great infused bottles you can add some slices of fruit in for a flavor infused water.
9. Change ONE thing about you! I know there are plenty of things I need to change to make myself a better person. In fact it's a little overwhelming to be honest. You don't have to live life as the status quo – go out there and make your own destiny! BE the person who YOU want to be – not who you've become as part of a circumstance. And you can start by making ONE change. Make it's a walk every day. Maybe you want to experiment and try new hobbies like metal stamping
or soap making
. Maybe you need a pet as a companion. Maybe you need to talk to one person you don't know every day – or smile at everyone. Compliment a stranger. Eat cleaner. Whatever it is – find that ONE thing to change and plow through it full force!
BONUS TIP – Surround yourself by what makes you happy! It will help you relax! For me – it's green plants, warm sunshine, travel, and nature! If it's cold out I like to hang pictures of beautiful scenery to look at and I've started several small indoor greenhouse / garden kits! And at any given moment I'm always planning a trip somewhere – even if it takes us several years to save for it!