DIY Inexpensive Nature Planter Home Decor Tutorial
This post may contain affiliate links, view our disclosure policy for details.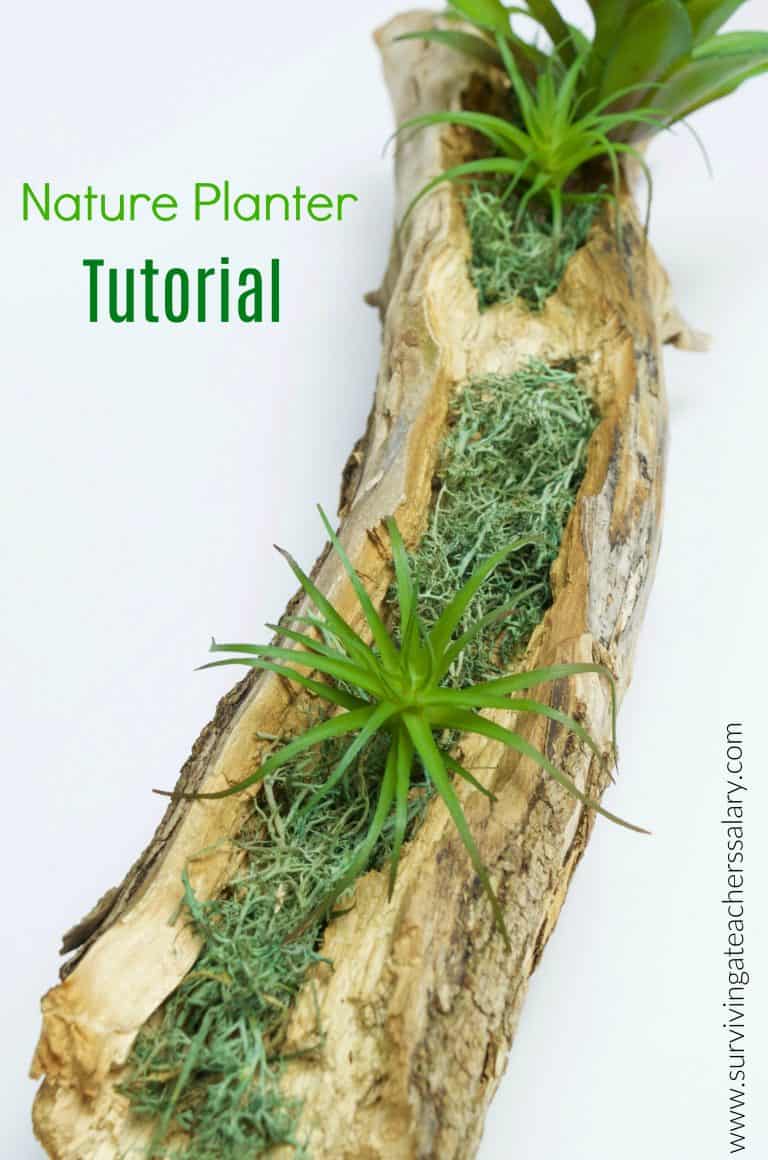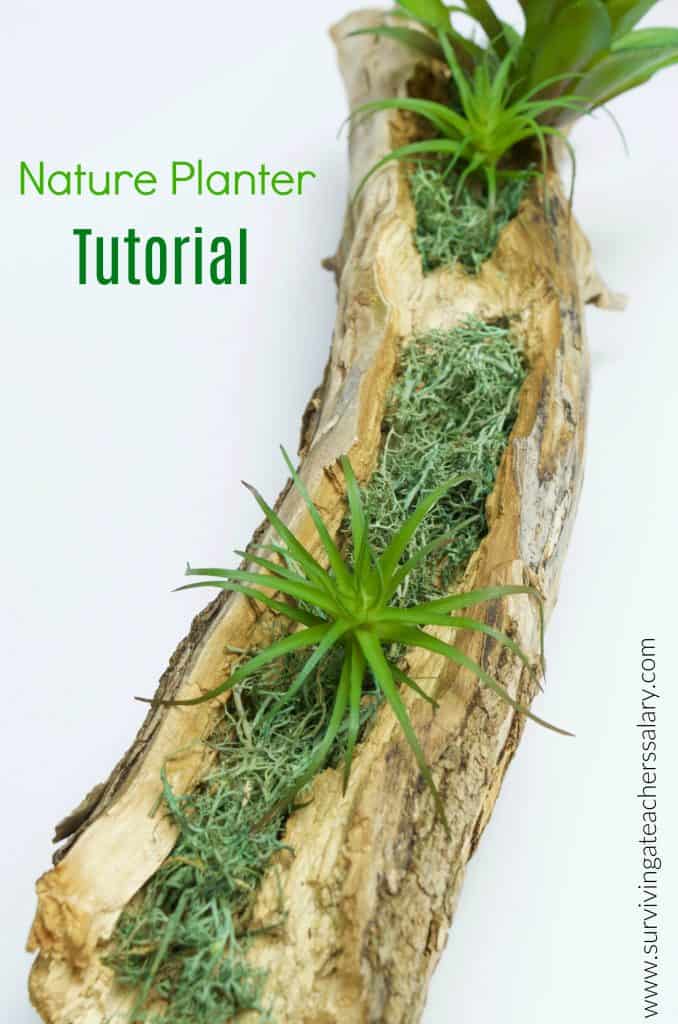 I absolutely love the outdoors, and drool a little when I see those magazines with bright white living rooms and beautiful greenery all over the place. Maybe it's because I always have a tough time in the winter with it being so dreary and brown outdoors. So when we moved to our new house I swapped out all of my lights from bright bulbs and began adding as much greenery indoors as I could.
When I saw this tree limb in my yard last week I snatched it up immediately and knew exactly what I wanted to do with it! This DIY Nature Planter is crazy simple to make, cost only a couple bucks, and look stunning! I'm actually tempted to start carrying them in my new Etsy shop but I loved this one too much to sell!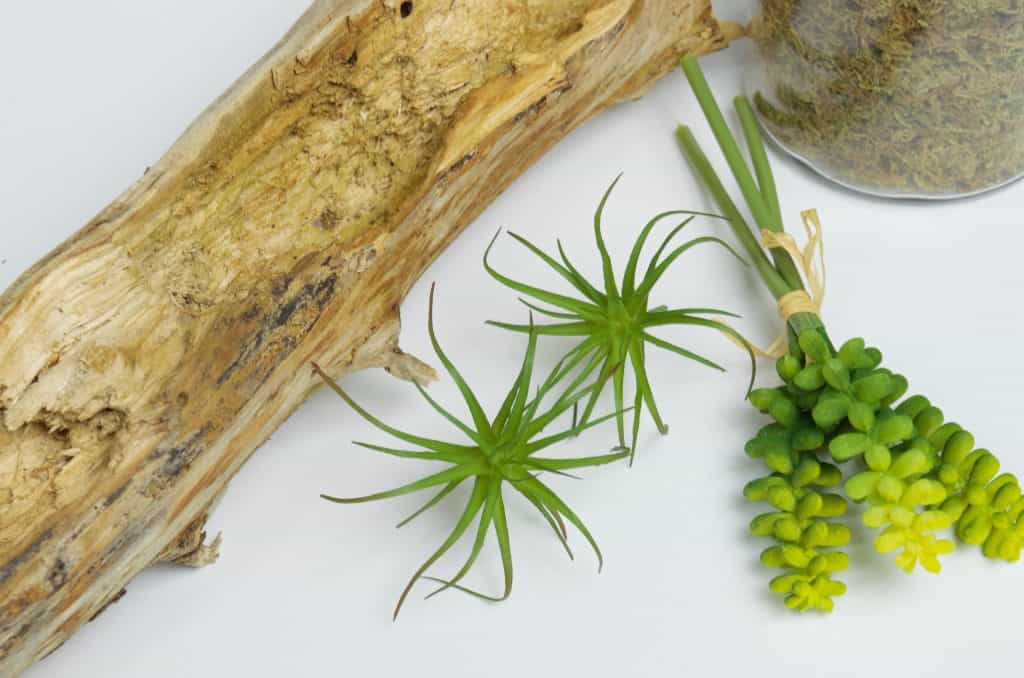 You'll Need:
tree limb
moss (fake is ok!)
air plants &/or succulents (fake is ok!)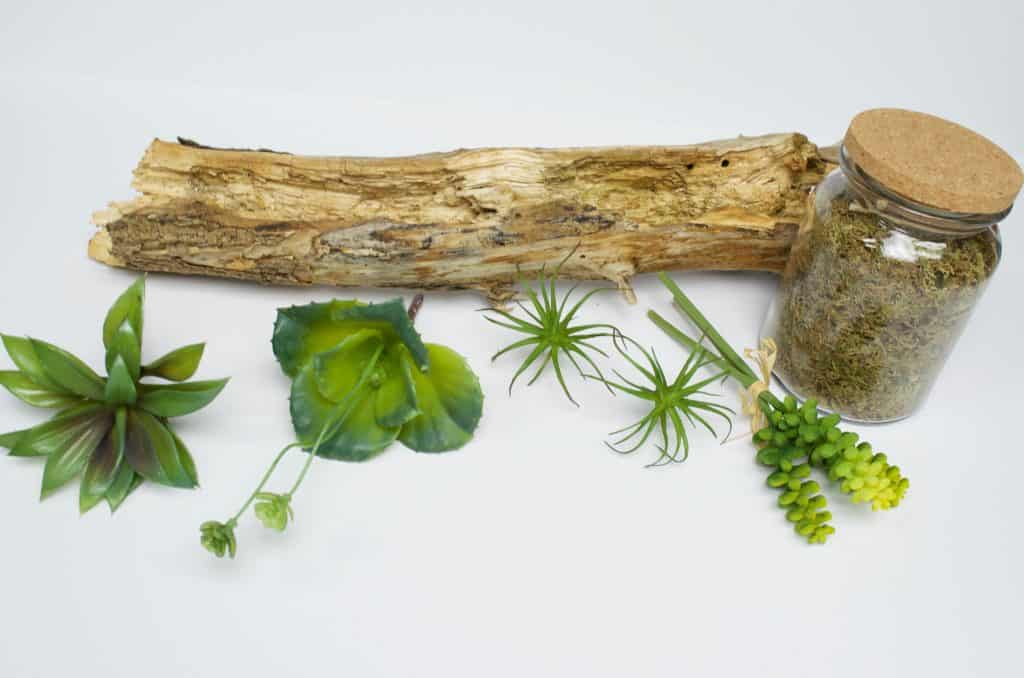 I was super lucky to find a tree branch that had the inside pretty chunked out so I did literally NOTHING to prep it other than let it dry indoors and check to make sure no bugs were living inside of it! You can carve out your own tree limb with a chisel or even just drill a hole or 2 for your plants to stick inside of!
I picked up all of the faux succulents shown and the moss at the Dollar Tree for just $1 each (which is a steal!). The air plants I had grabbed at Michael's last year on clearance for 19 cents each. You can of course use real plants if you want but I went with low maintenance! (I found air plants and succulents to be the cheapest here.)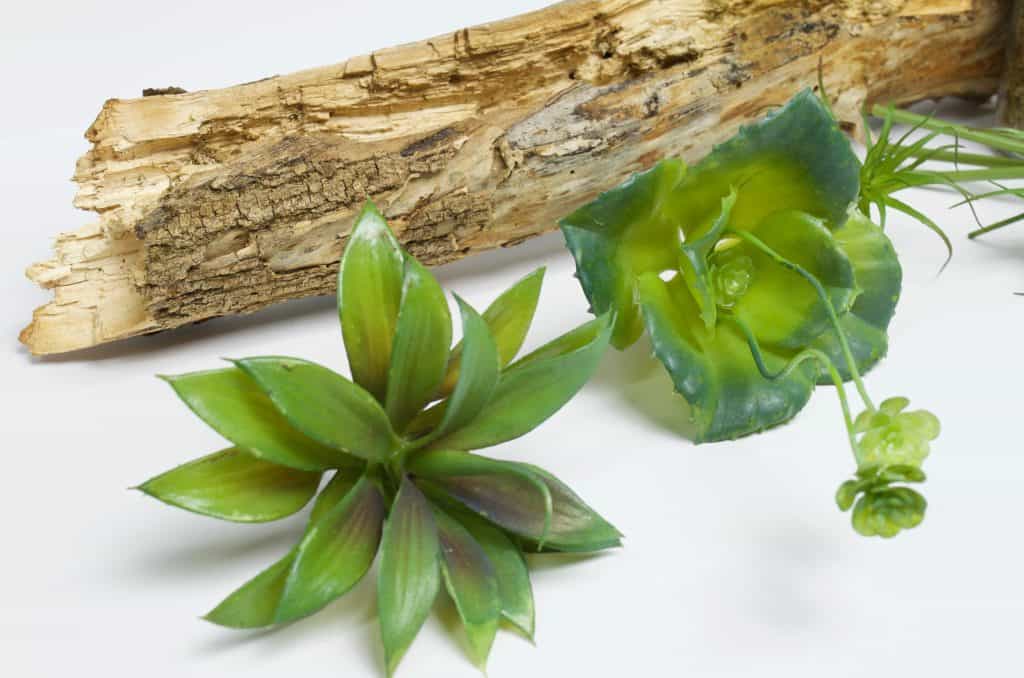 I bought a variety of succulents so that when I was crafting I could choose what would fit best. Honestly anytime I see succulents for $1 each or less (real or fake!) I buy them up and stash them away to use later!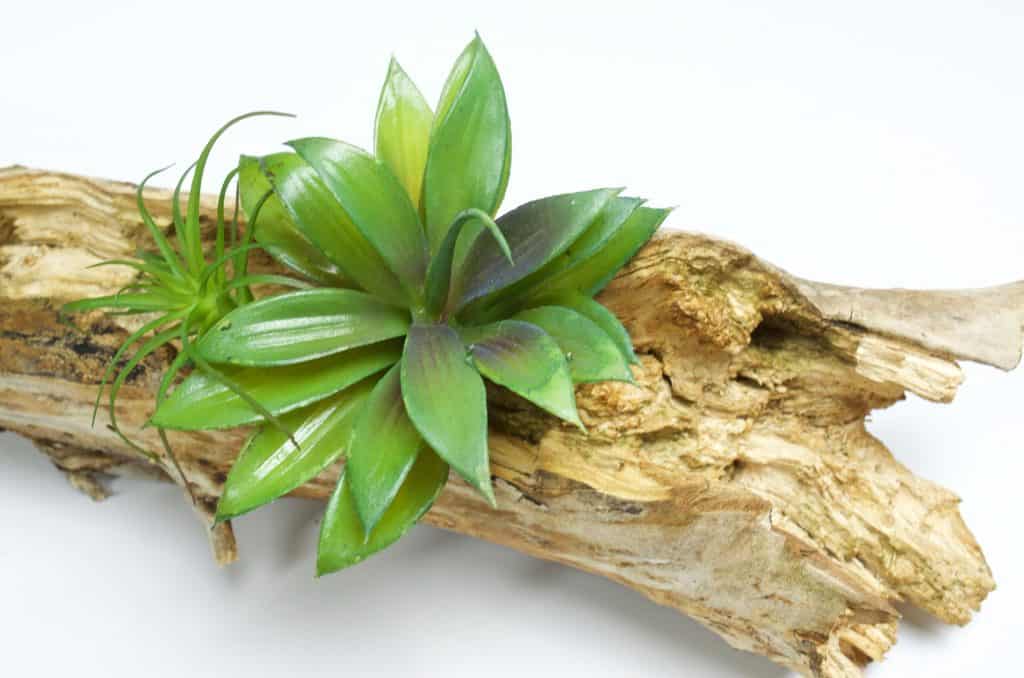 I really wanted to make this tree limb as realistic as I could even though the plants I ended up using were fake so I first figured out what sizes I wanted and planned my arrangement.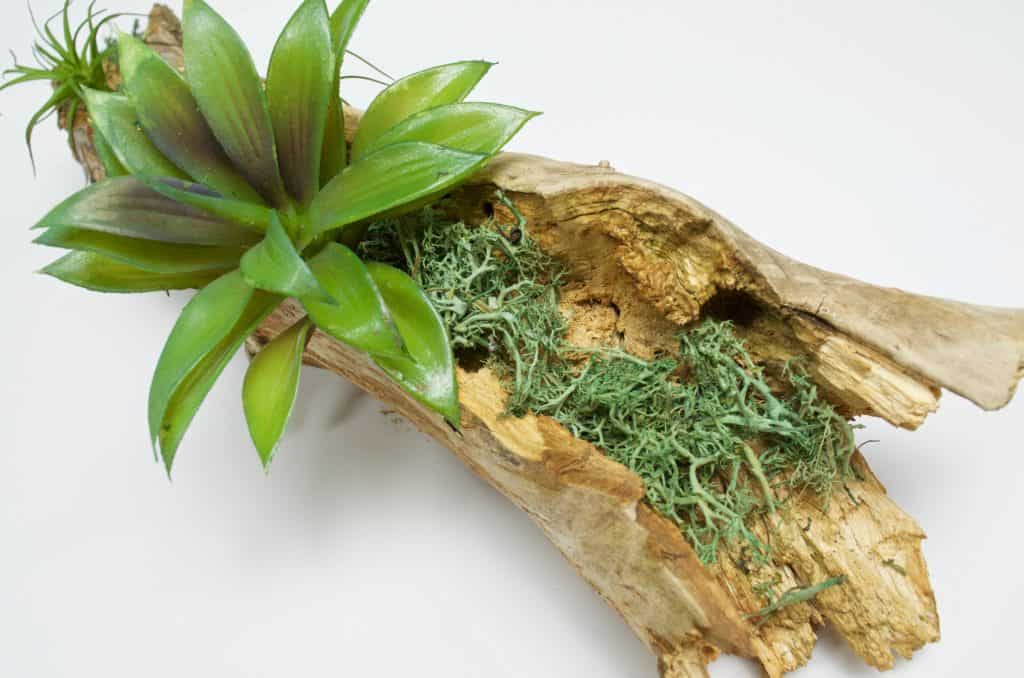 Then I filled any carved out or hollow areas with some inexpensive moss. I didn't even use hot glue to attach it. I literally just laid it right in there – it looks AMAZING! Then I added my plants right on top of it and I was finished! I'm going to put it in my entry way once I find a table that fits there! I'm SO super excited with not only how ridiculously easy this is (literally took like 2 minutes to make!) but how natural it looks!