Share & Care Gift Basket with Kleenex Facial Tissue
This post may contain affiliate links, view our disclosure policy for details.
Disclosure: This is a sponsored post written by me on behalf of Kleenex Brand.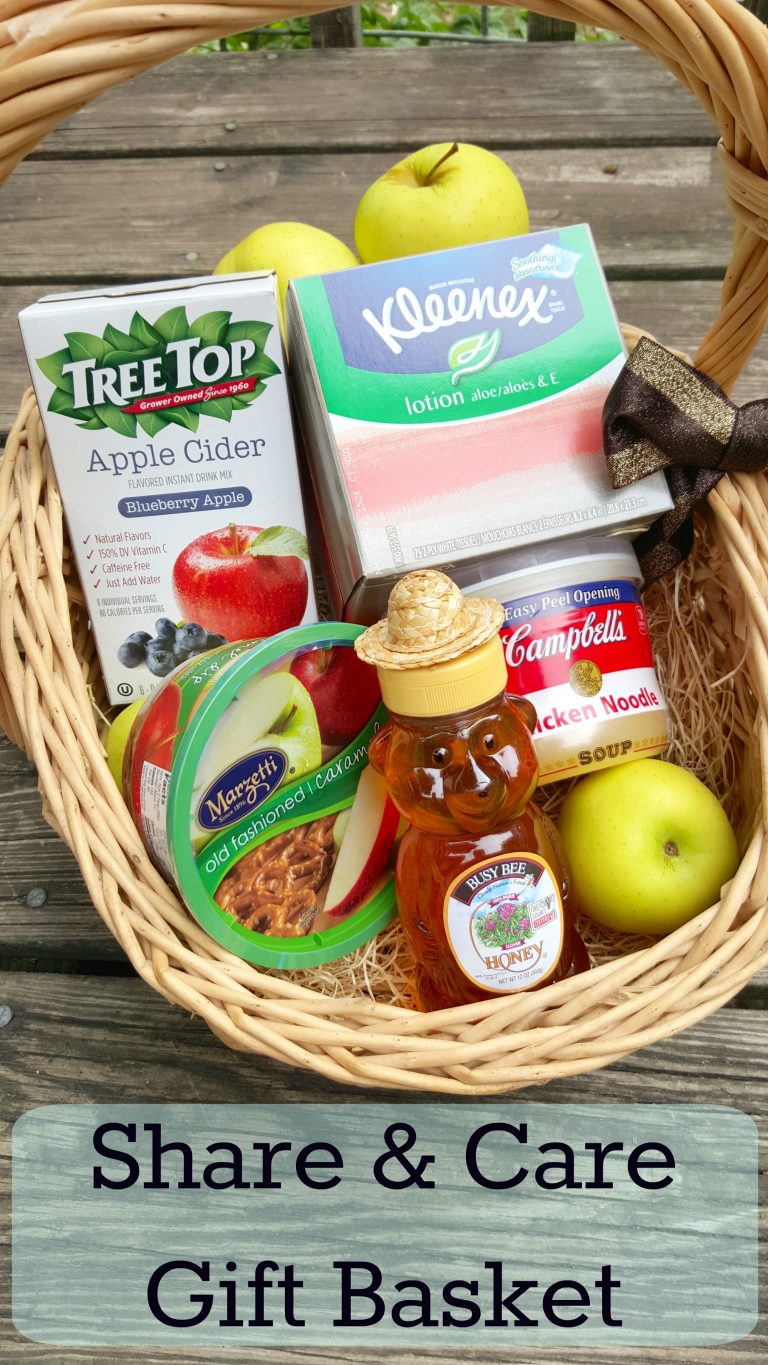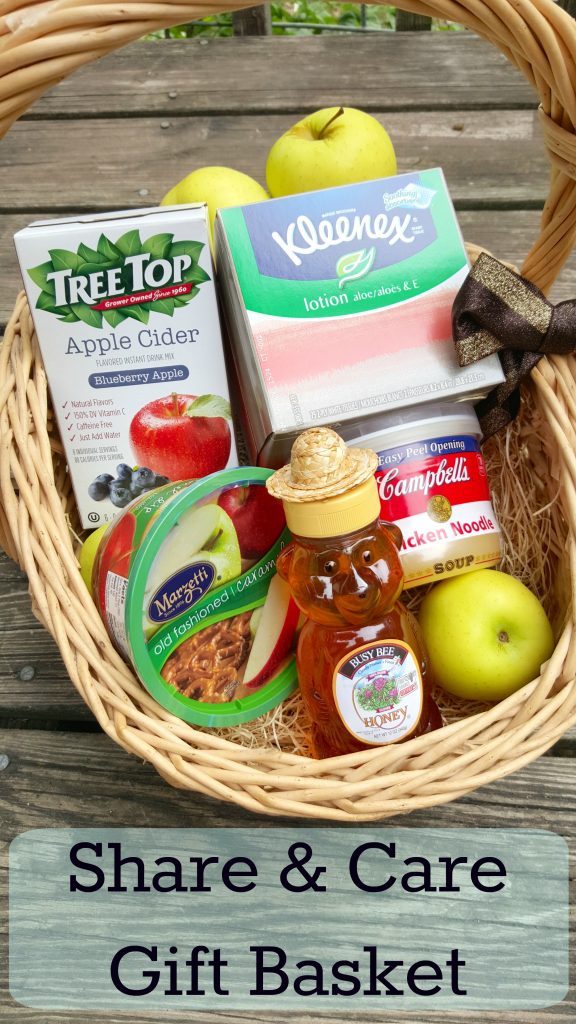 FALL is here and that means cooler weather! I LOVE the leaves changing colors and falling, trips to the pumpkin farm, and warm cozy sweaters and blankets. But that also reminds me that freezing temperatures and the sniffles are also right around the corner! Teachers everywhere have guarded their classrooms with Kleenex Facial Tissues!
Recently we took a weekend trip a few hours away while my husband had some school meetings to attend and I had the 3 kids ordering food at a restaurant. As I opened my wallet to pay while juggling my baby on my hip this sweet jovial lady behind me shouted out that she was paying for my entire family as well as the group behind her. I was stunned at such a generous gesture! So I wanted to pay it forward and make a special festive fall weather Share & Care gift basket for one of our teachers! I wanted to include in it all my favorite things about fall weather as well as some Kleenex facial tissues to prepare for the cold sniffly noses ahead! You can get some more fun ideas and even send a tissue inspired virtual message on the Someone Needs One website! Make sure to print the coupon while you're there!
I like to keep Kleenex Facial Tissues on hand at all times to help prevent the spread of germs and anytime I buy a box I always buy an extra for my kid's classrooms! I can tell you that my kids probably aren't washing their hands every single time they should during school hours so if I can keep a box of Kleenex Facial Tissues in their classroom for the kids to sneeze and cough into I'm not only helping prevent my kids from getting germs but I'm helping other kids to be less germy too!
BONUS – Receive a $5 VUDU Credit when you purchase a 4 pk. of 75 ct Kleenex Ultra Soft Tissues OR Kleenex Tissues with Lotion! (Look for the coupon stickers on the box for the promo – if you don't see it don't fret – it's still eligible! Movie nights at home are the best!) REDEEM instructions: Star/Check the item(s) and the date of your receipt. Snap a clear photo of the entire receipt with your phone. Text CAREPACKAGE to 811811 for submission instructions. Please allow 48 hours for processing.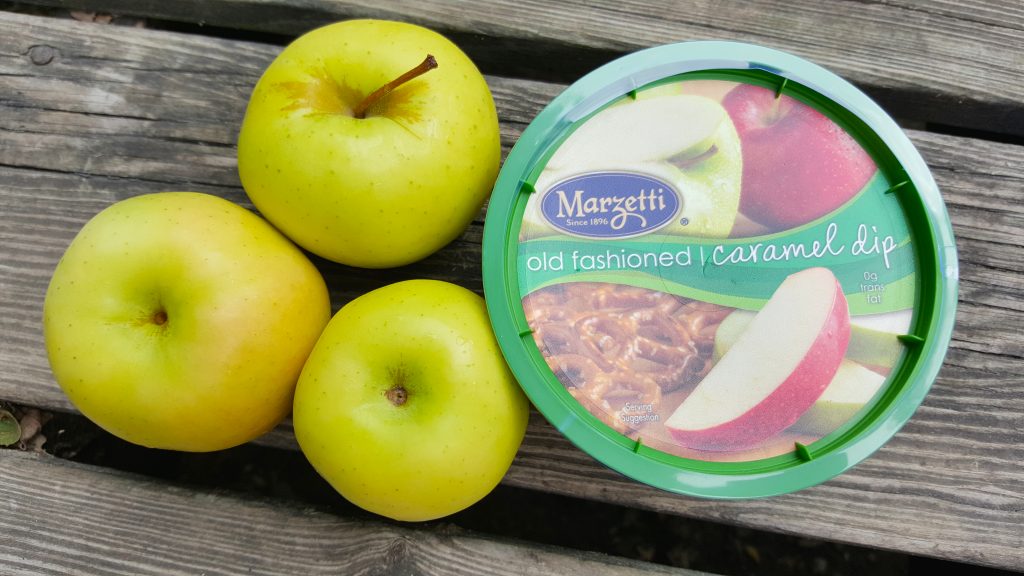 I've seen so many cute baskets for when someone is sick – but why not gift a basket BEFORE someone gets sick! Since it's fall here in addition to Kleenex Facial Tissue I also think of gooey caramel apples and pumpkin farms. This delicious snack provides a little bit of happiness and relaxation for the recipient! Just grab a few apples and some caramel!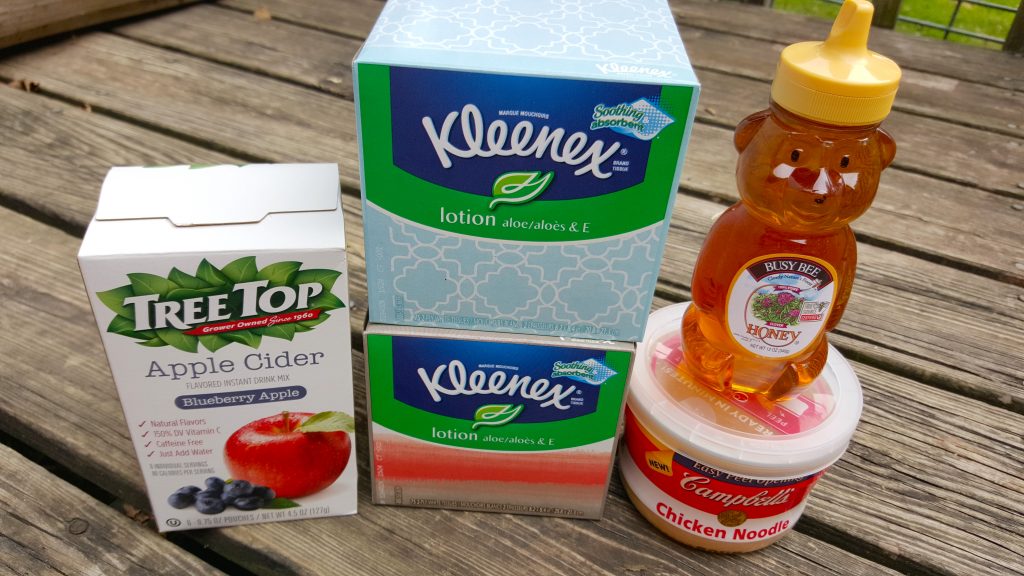 And what would fall be without apple cider and chicken noodle soup?! If you're feeling under the weather add a touch of honey to either! I LOVE the Kleenex with Lotion facial tissues – especially for kids who tend to be a little rougher on their poor noses like mine! All they need is just that feeling of a stuffy or running  nose and I swear they are trying to rub their noses right off!!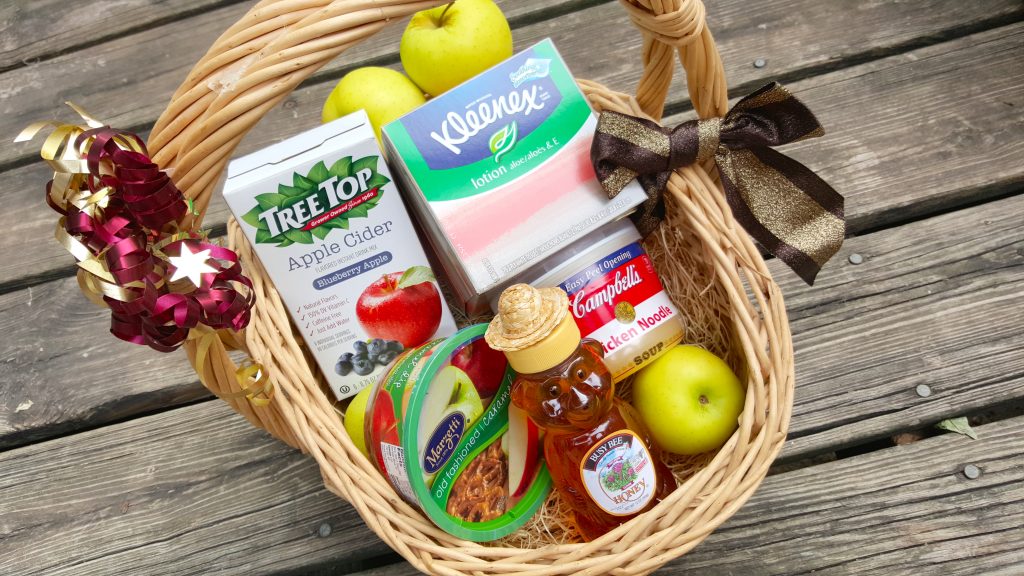 Your basket doesn't have to be fancy or even wrapped in a special way! I just laid my gifts in the basket, added a few bows and ribbons on the side, and it was ready to give! And if you're gifting it to a teacher I recommend sending along a bag full of Kleenex Facial Tissues – trust me – they're golden in a classroom! If you're gifting it to a mom on the go add in a few of the travel Kleenex Facial Tissue packs to keep in the car, purse, gym bag and diaper bag! And don't forget to check out the Someone Needs One website!
This is a sponsored post written by me on behalf of Kleenex Brand.