Save Five for School Fundraising Program by Land O Lakes – Select States
This post may contain affiliate links, view our disclosure policy for details.
While attending the Iowa State Fair I spotted this school fundraising program from Land O Lakes called Save Five for Schools! Essentially every Land O Lakes Milk, Orange Juice, and Chocolate Milk gallon will have "Save Five for Schools" stickers on the top of the caps. EACH cap is worth $.05. The downside is that you need a minimum of 2000 caps before you can send in your caps which is equal to $100. However you will receive your check within 4-6 weeks instead of needing to wait till a specific time of year which is nice. Enrollment is open to any K-12 private, public, or parochial school.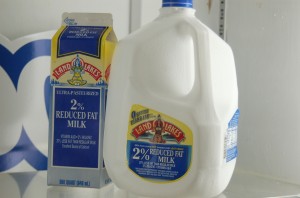 **The Save Five For Schools® Program is currently available only to schools in Minnesota, Wisconsin, Iowa, South Dakota, Nebraska, Kansas, Oklahoma and Missouri.