Places to Search & Look for Teaching Jobs
This post may contain affiliate links, view our disclosure policy for details.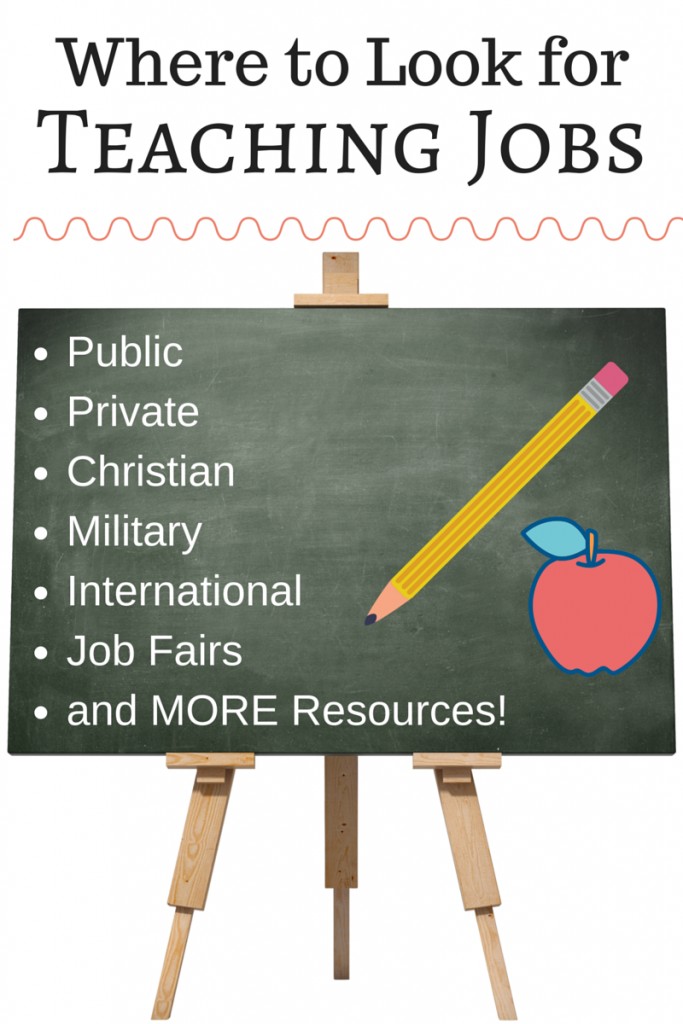 Are you a recent college grad and/or are looking for teaching jobs? While some areas are laying off teachers by the thousands others are hiring them by the thousands. I absolutely understand the struggle of trying to stay located in a specific area and find a teaching job that seems impossible to attain other than sheer luck or who you know. Several times my husband (the teacher in our family!) has opened up his job search internationally (although leaning USA based) so we have come across a lot of resources in the past decade. Below are some ideas as well as current trends I've seen on social media of areas looking for schools – whether public, private, or international! If you're looking for a teaching job you've got nothing to lose by checking out some of the sites below!
Remember, always keep in mind the cost of living in the location of the job you are considering too! Some locations have sign on/moving bonuses as well. I also recommend trying to research the school/district you are interested in for any positive/negative reviews. 
General Teaching Jobs Search Websites:
EdJoin (search by state, region, or title)
K12JobSpot
K-12Jobs
Teachers-Teachers
School Spring (search by state, title, grade, or type)
EdMatch (must sign up for acct. to search)
WantoTeach (must sign up for acct. to search)
Education Crossing
National Association of Special Education Teachers
Teach Away (USA & International)
JoyJobs (must sign up for acct. to apply; USA & International)
Teacher Job Fairs (great list of upcoming job fairs for teachers)
ESL Teachers
iHireElementaryTeachers
Private / Christian Schools:
Christian Schools International (although heavily Reformed based )
Association of Christian Schools
Adventist Education
Council for American Private Education
Evangelical Lutheran Church of America (USA & International)
Friends Council on Education
Montessori
Montessori International
National Catholic Educational Association
National Association of Episcopal Schools
National Association of Independent Schools
National Christian School Association
Waldorf Education
City / State Specific Teacher Jobs Recently in the News:
Alaska 
Florida
Hawaii
Las Vegas (Clark County)
Mississippi
Military – USA & International:
DOD (Department of Defense) (these can be tough to get in at and have various allowances regarding families so please read each description!)
International Teaching Jobs: 
London
Montessori International
International School Services
Partners of the Americas
Teach Away
Tie Online
Other Places to Search:
Educational Job Fairs
College and University Job Boards
Individual District and State Job boards
Teach.org – resources from certification to financial aid
Virtual Schools
Do you know of another great teacher job search website or place to search for teaching jobs? Leave a comment for me below and let me know so I can add it to our list!