Peter Rabbit the Movie – Loosely Based on the Famous Beatrix Potter Book
This post may contain affiliate links, view our disclosure policy for details.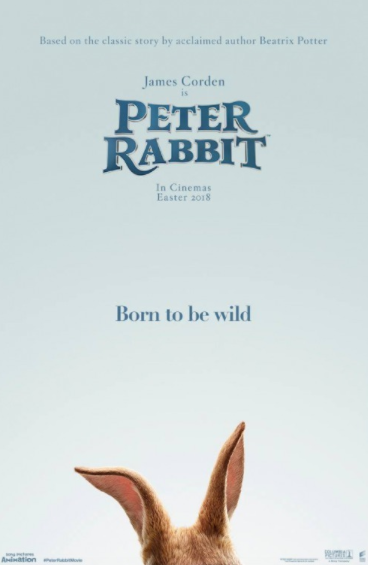 Did you see that there is ANOTHER movie coming out?! Peter Rabbit, based (very loosely) off of the famous Beatrix Potter book. I have the trailed embedded at the bottom of this post for you but let my give you a WARNING! ALERT! If you do NOT like re-makes of children's classics do NOT watch the trailer! You probably won't be very happy about it as it has produced quite a few critics already today! (Ok – I know that probably makes you want to watch it more! Hah!)
But seriously – no hate mail guys. I think the trailer looks like a funny movie – but not at all very Beatrix Potter like. The jury is still out on this one and I have a feeling there will be very strong likes or dislikes on this film! However I know the minute my kids see the trailer they will be begging to see it.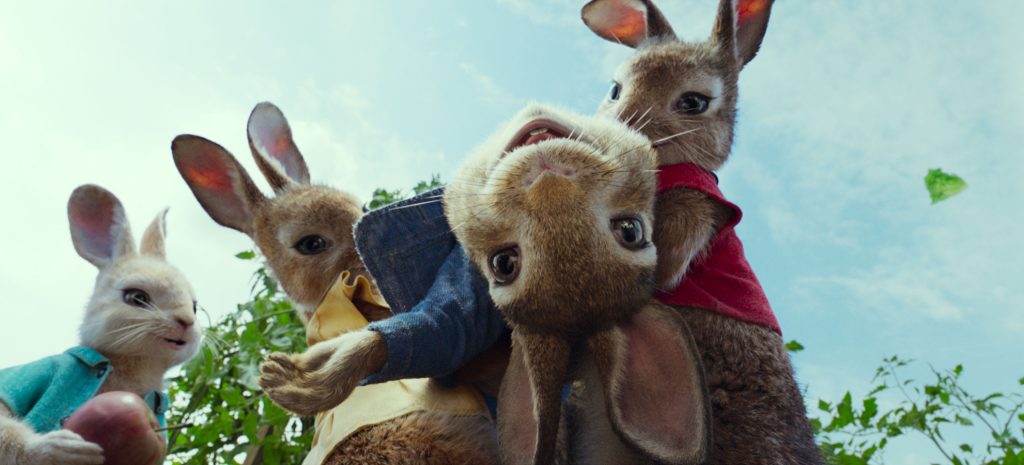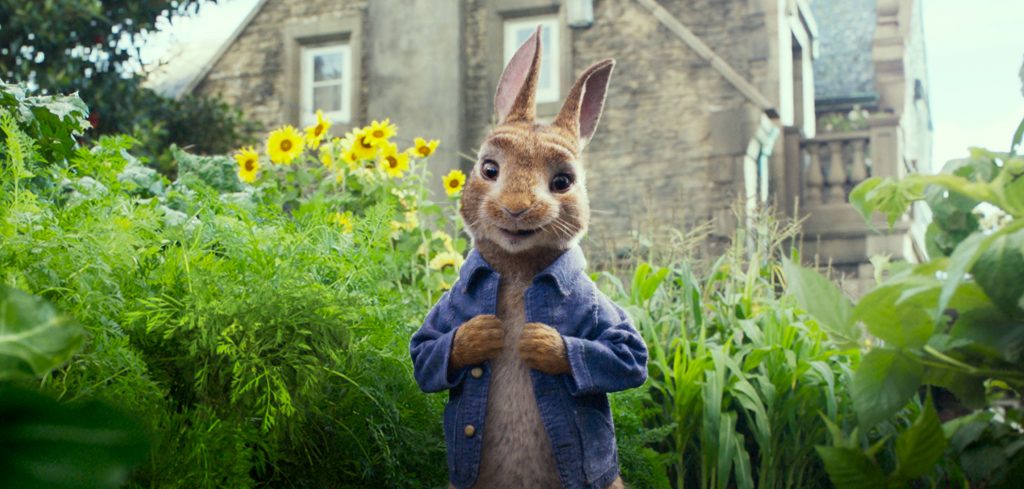 Peter Rabbit the Movie Trailer:
Peter Rabbit Film Details:
James Corden Confirmed to Voice the Lead Role of Peter; Rose Byrne to Co-Star
Daisy Ridley and Elizabeth Debicki Also Join Voice Cast
Columbia Pictures has teamed up with Frederick Warne & Co., part of Penguin Random House UK, for Peter Rabbit™, a new live-action/CG motion picture based on the internationally beloved series of books written and illustrated by Beatrix Potter, whose 150th anniversary is being celebrated this year. 
The film will be directed by Will Gluck and made at Animal Logic, the Australian based animation and visual FX production studio.  Animal Logic previously created the animation for the global blockbuster The LEGO Movie.  Will Gluck (Olive Bridge Entertainment) and Zareh Nalbandian (Animal Logic Entertainment) are both attached to produce the feature, with Doug Belgrad serving as Executive Producer.  The screenplay is by Rob Lieber with revisions by Gluck. Jodi Hildebrand of Olive Bridge and Jason Lust will also serve as executive producers.
James Corden has been set to voice the lead role of Peter, and Rose Byrne will star in the live-action female lead role of Bea.  Daisy Ridley and Elizabeth Debicki have also joined the voice cast.
With this film, Columbia and Frederick Warne will bring Beatrix Potter's beloved character Peter Rabbit to a new family audience.  Frederick Warne has been Beatrix Potter's publisher since its publication of The Tale of Peter Rabbit in 1902 and is the home of Peter Rabbit™ and the Beatrix Potter™ brand. 
Tom Weldon, CEO Penguin Random House UK said, "We at Penguin Random House UK are delighted to be working with Columbia Pictures.  As custodians of Beatrix Potter's brand and legacy, we are excited about the opportunity this production will bring to engage a whole new audience with the world of Beatrix Potter and one of her best-loved characters, the mischievous Peter Rabbit.'
Will Gluck added, "I am delighted to be teaming up with Frederick Warne.  Their expertise and stewardship is absolutely critical to making a film that honors the legacy of Beatrix Potter."
Production on Peter Rabbit is due to commence in January 2017, and is due for worldwide release in April 2018.
The film will be made at Animal Logic in Sydney with the support of the Australian Government through Screen Australia and Screen NSW and in collaboration with Sony Pictures Animation.  Lauren Abrahams will oversee the project for the studio.
PETER RABBIT™, BEATRIX POTTER™ and the 150 Years Logo are trademarks of Frederick Warne & Co.