Cooling Off this Summer with Kid-Friendly Shows #NetflixFamilies #ad
This post may contain affiliate links, view our disclosure policy for details.
This is a sponsored post written by me on behalf of Netflix.
It's 93* outside……..the kids have been swimming in the pool for 3 hours and are utterly exhausted…….it's time to CHILL OUT!  When my kids are sick or just extremely exhausted after playing outdoors in the heat this is what you can find out family doing…..relaxing with a good family-friendly show on.  My kids love not only cartoons but movies, some documentaries, and even "how to" shows like "How It's Made".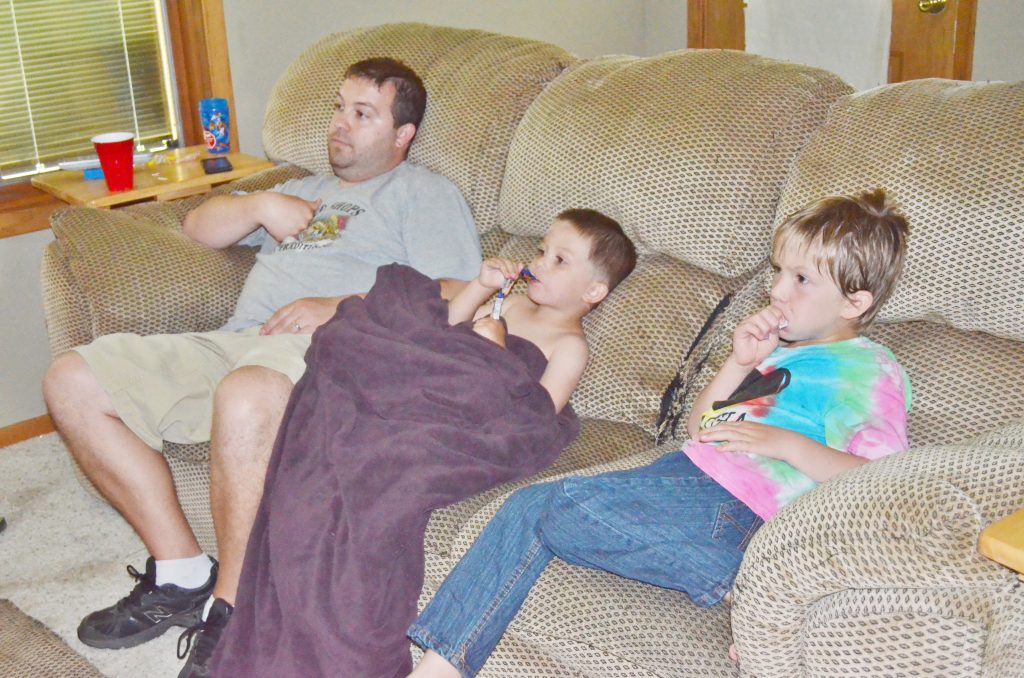 If you have been around here at all you know that I have practically sung praises of Netflix as a VERY affordable alternative to cable. We have had an account with Netflix for years and I couldn't be happier – they totally ROCK! For just $7.99 a month there are more movies and more shows than my family could possibly dream of watching every month. My kids are now spoiled with immediate access to TONS of family-friendly shows…NO commercials! In fact we've had Netflix ever since they were born and when they saw a commercial last year for the first time at their grandparents house they thought it was a new movie because they didn't understand what it was!!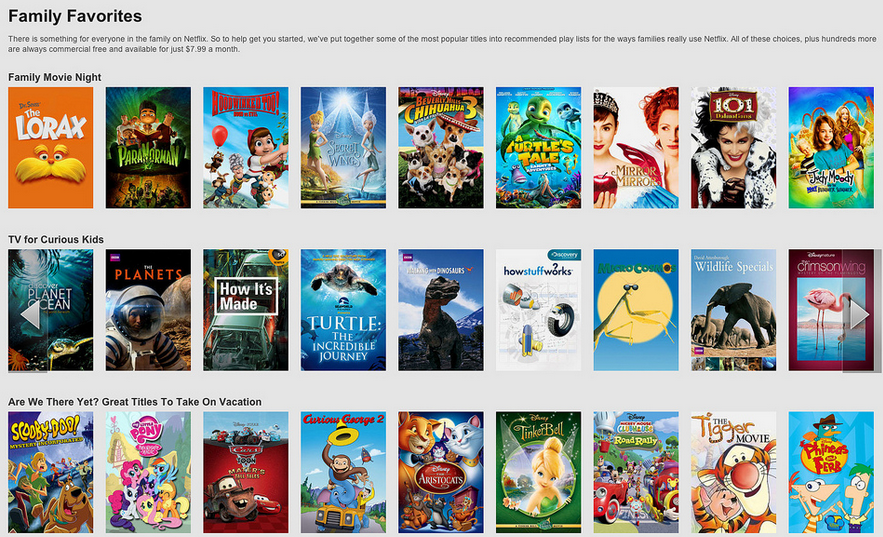 Especially lately I have noticed a HUGE influx of kids and family friendly movies! It has really been awesome! TONS of new Disney shows and movies have been popping up, PBS Kids shows and even more new documentaries! My kids have watched shows on butterflies, how to build boats, how to dig for gold, and all sorts of amazing resources have been at their disposal. This past month especially I have really been impressed with all of the new choices that Netflix has offered my family. Above you can see just a very small sampling of the kids programs that are available! There are shows for kids of all ages and I love that we have no commercials! My kids don't even really understand what advertising is! Now to mention that we have saved an incredibly large amount of money by using Netflix as opposed to cable or other services for the past several years.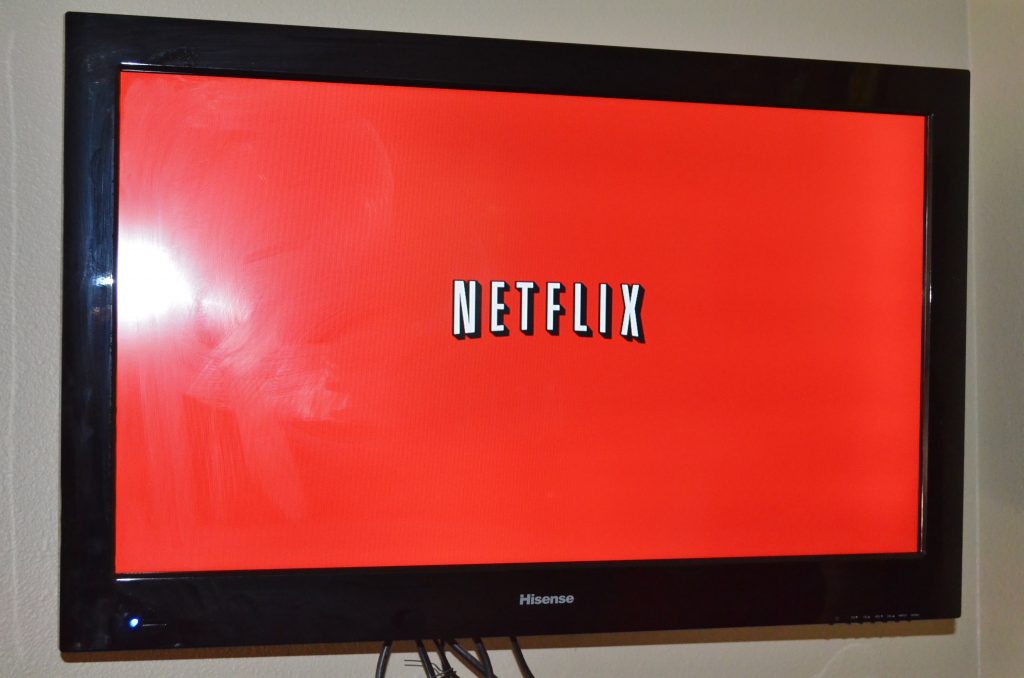 And not only have we saved money by using Netflix instead of cable but our movie nights at home now are cheaper because instead of renting movies we can almost always find a movie on Netflix that the family is interested in watching that we haven't seen yet!! Even my 4 year old knows how to get around on Netflix to find what he wants to see.  Plus there are several options of parental controls available as well. AND you also have your online account which details exactly how long every show is watched so that you can keep an eye on what your kids are actually viewing – even if you're not at home.
NEW Categories in Netflix
Family Movie Night
Are We There Yet
TV for Curious Kids
You do NOT have to be a member to scroll through many of the options available on Netflix which I love because you can see exactly what type of shows you will find before you even become a member. I've referred a lot of people to Netflix and I always recommend to sign up for the 30 day free trial to see if you like it. If you accidentally forget to cancel it's only $7.99 a month so it's not going to break your bank! You can stream your Netflix onto TV's via ROKU, Smartphones, Tablets, Laptops, Smart TVs, Sony PlayStations, Microsoft XBox and the Nintendo Wii! Trust me – it's great for letting the kids watch short shows when you're waiting at the doctor's office!!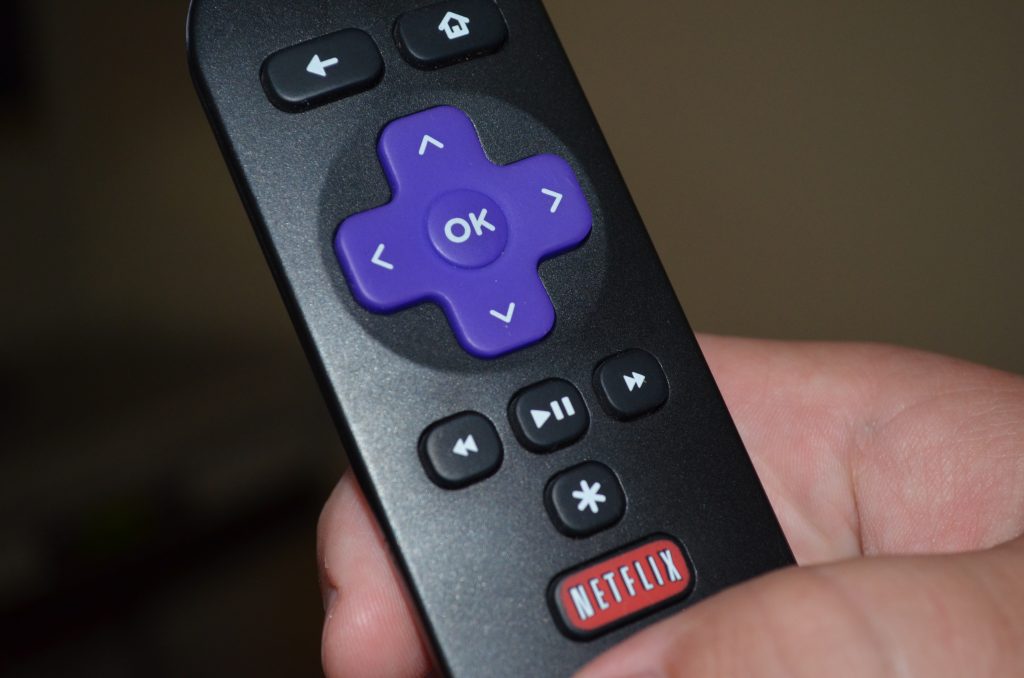 Netflix.com/Families is a new destination designed to meet your family's summertime entertainment needs. On Netflix.com/Families, parents can find lists of movies and TV shows for all kinds of special summer moments. Visit www.Netflix.com/Families for more information on the best ways to stream as well as videos from families using Netflix. This is a sponsored post written by me on behalf of Netflix.