Yoga Spinner – Streching Out with Yoga for Kids
This post may contain affiliate links, view our disclosure policy for details.
I was provided a sample to review. All opinions are my own.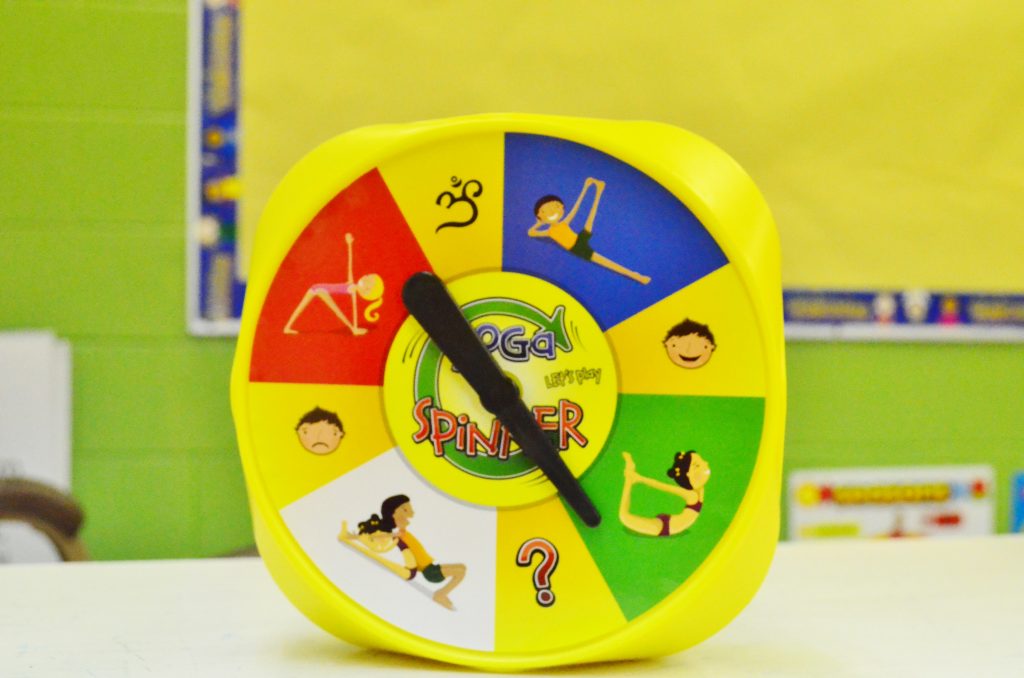 Last month Upside Down Games sent us their Yoga Spinner game to try out and I couldn't wait to see how kids responded to it in the classroom! It comes in a small plastic box that doubles as both storage for the cards as well as a spinner to determine which cards you use. You can play it as a game with 2-4 players or use it as a fun classroom stretching time – and you don't even have to know how to do yoga to use it! You should see the kids trying to stretch into some of the poses! As you can imagine there are varying degrees of difficulty and you can easily determine yoga positions based on the age level of the group.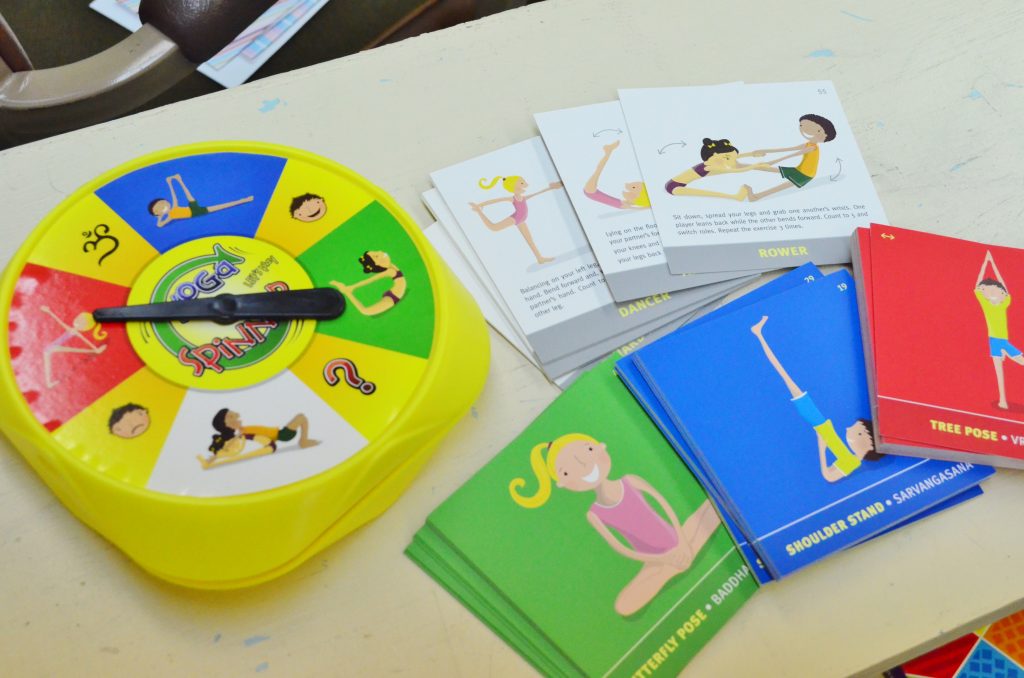 There are even some cards that require a stretching buddy which can be great for boosting teamwork. The game comes with 54 yoga pose cards, 12 group exercise cards, instructions, and of course the storage box/spinner.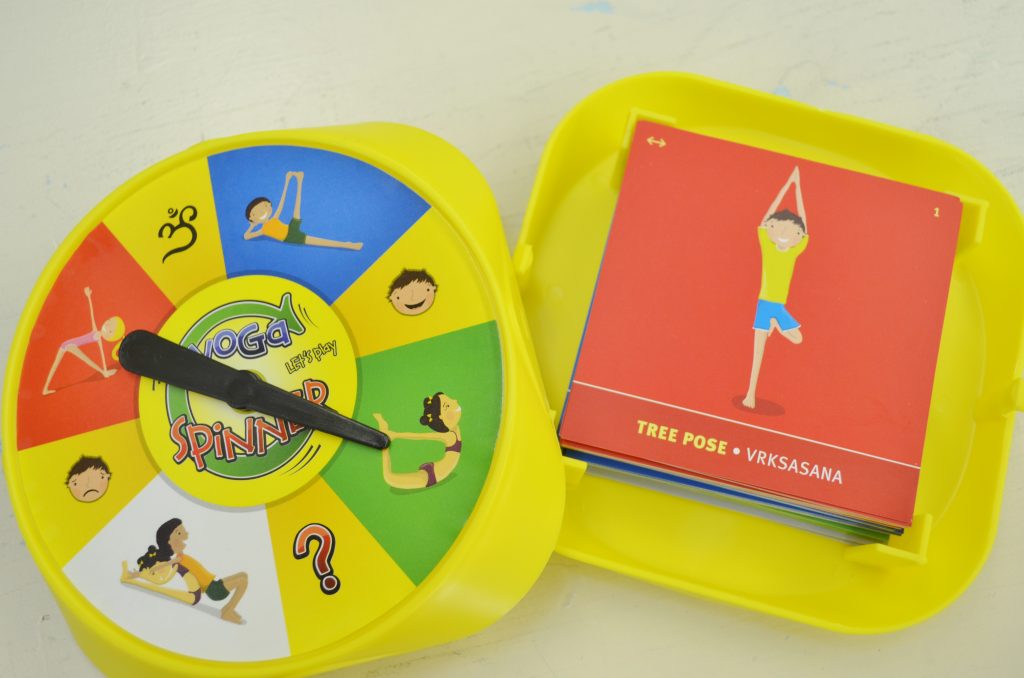 See how nicely the cards store inside the spinner box? It's great because it takes up such little room you could easily toss it into your bag and do it while you're out on field trips!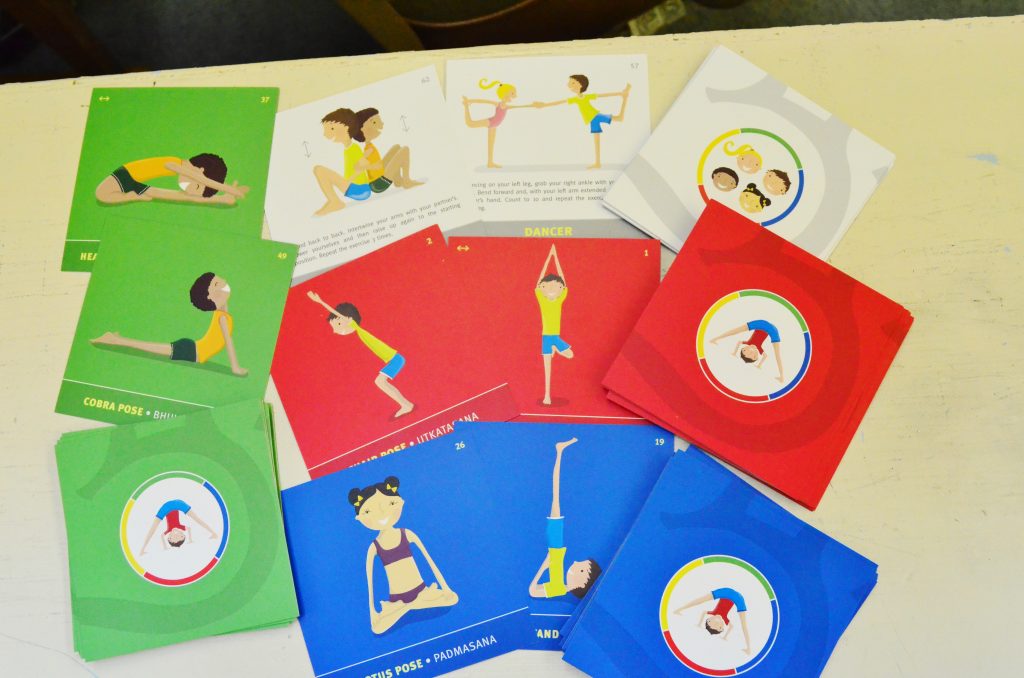 This Yoga Spinner game is really a great tool for getting the wiggles out of the kids and helping them to chill out a bit. For around $15-$20 you can't go wrong – there are plenty of options on how to use this depending on the size of the group you are working with and their abilities. You can purchase it on the Upside Down Games website or on Amazon. This would make a great supplement to your P.E. curriculum too!